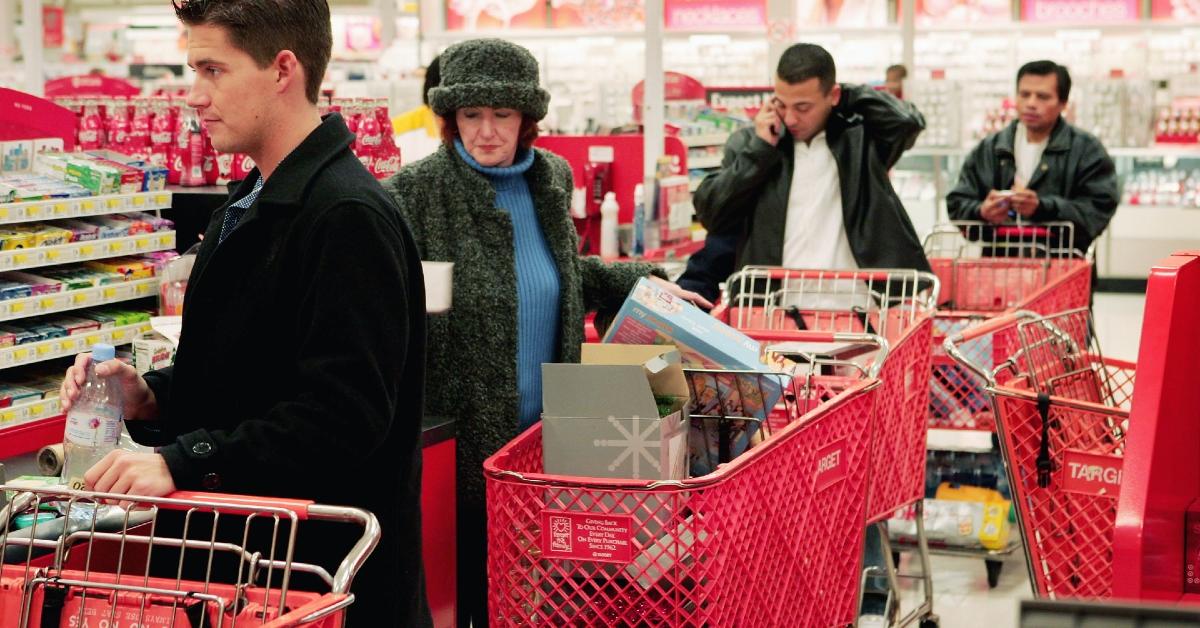 Target Customer Shares Trick to Skipping Long Checkout Lines in Viral TikTok
If you're a Target ride-or-die shopper, then there's a good chance you've probably spent a fair amount of time waiting in lines at one of the retail chain's many locations. Of course, there are "preferred" times you can decide to shop at that will mitigate the amount of time you stand aimlessly behind a screaming toddler who is clamoring for a pack of Pokemon cards to chew on, but anyone who's experienced the Target rush knows that it's real.
Article continues below advertisement
And while it's a frustrating experience, when you're shopping for essentials, simply up and leaving your cart and heading towards the parking lot isn't an option. So what's a person to do if self-checkout and employee-operated registers teeming with foot traffic?
Well, a TikToker by the name of Camo who posts under the handle @camocamille on the popular social media platform believes she found a hack that folks at pharmacies have been using for quite some time, but it involves placing a Starbucks order.
Article continues below advertisement
Many Target locations feature Starbucks coffee kiosks or nooks located in-store, but did you know that those registers aren't just for ringing up offerings from the fast-casual chain?
Article continues below advertisement

You can already see where this is going, if you've got a few Target items in your basket and are buying whatever milkshake-inspired beverage or mega-cold foam monstrosity you're ordering up for yourself, you can also get the purchases you were planning on getting from Target rung up at the same register.
Article continues below advertisement

She says in the clip, "One thing about me b***h I'm not gonna wait," Camo says after showing a massive line of shoppers queuing up for their turn to get their items rung up.
Article continues below advertisement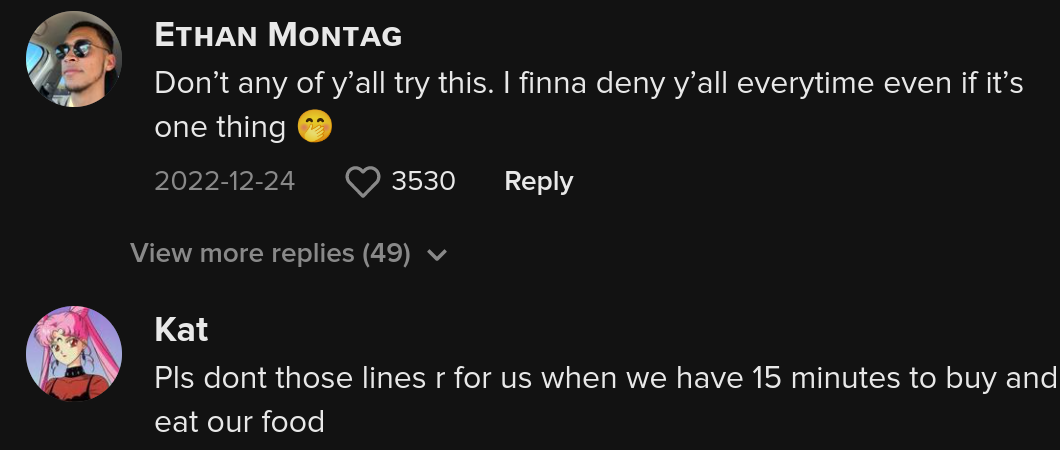 She then heads to a relatively empty Starbucks line with the items she was carrying through the store. "That's more like it." The video then transitions to her finished beverage being rung up along with the items she was planning on purchasing from Target.
Article continues below advertisement

"And that is how you knock out two birds with one stone."
There were throngs of TikTokers who were shocked by Camo's post, expressing that they never knew it was possible to purchase store items at the coffee kiosk.
Article continues below advertisement

Others echoed Camo's sentiments and said that they too have rage quit shopping experiences after gathering the items that they want to purchase but didn't want to wait in line to get them.
Article continues below advertisement

And then there were those who said that they were employees of Target and that this "hack" won't work at all locations and that it's usually just reserved for store workers who want to quickly ring something up.
Article continues below advertisement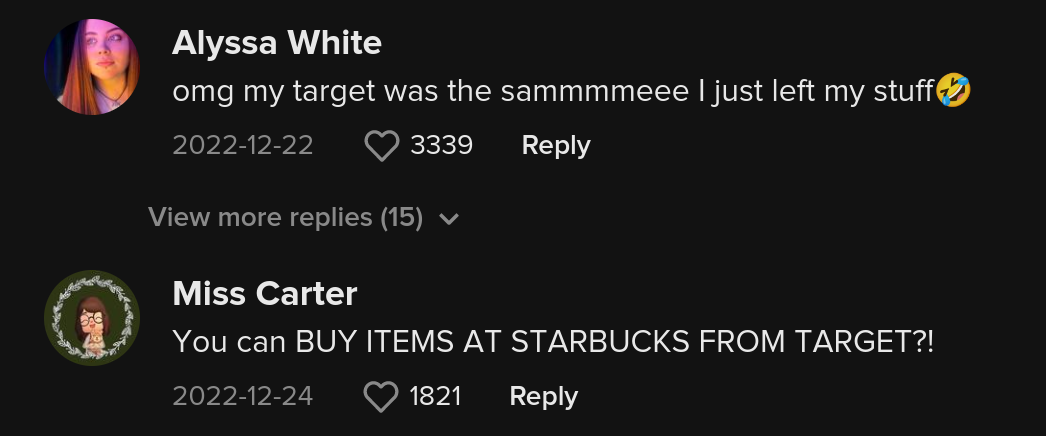 A lot of TikTokers who were already privy to this "hack" told Camo that she was exposing the secret and ruining it for everybody as folks will now probably go out of their way to try and ring up items at the kiosk or take full advantage and try to get an entire shopping cart of goods checked out.