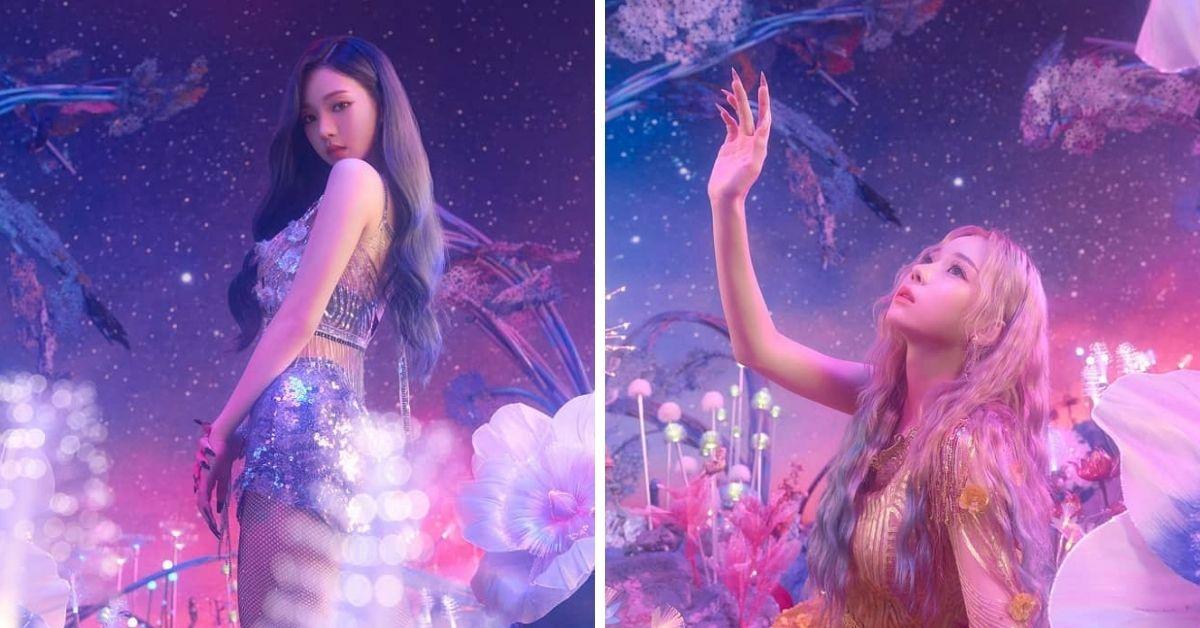 New K-Pop Group aespa Is Set to Become the Next Big Thing
If we were to list the current most popular pop stars, the chances of them all being from the K-pop genre are really high. The music is huge all over the world and they've crossed the language barrier into English which opened up a new world of popularity as well.
Article continues below advertisement
One of the biggest entertainment companies in the world, SM Entertainment, is responsible for several well-known groups in K-pop music, and there's another player coming to the market. aespa is a new group set to enter the music scene and the aespa members are being drip-released to the public. Here's what we know so far.
aespa members are being drip released to the public each day.
There is not a whole lot known about the group yet because it's being drip-released in small pieces by the entertainment company. But there are some things that are known for sure, and a few rumors for what to expect.
Article continues below advertisement
On Oct. 25, 2020, the official SM Entertainment Instagram account posted a teaser video of their latest group signed to their company. The new all-girl group called aespa was featured on the video and in the caption of the social share, and the groups' social media channels have been unveiled as well.
Article continues below advertisement
According to allkpop, the newly formed girl group is set to make its debut in November and is rumored to feature 11 members in total.
"While this is not officially confirmed, this isn't far fetched considering SM has recently worked with Loona, a 12 member girl group who like AESPA, will have an innovative universe concept," the publication reported.
A few of the aespa members have been confirmed already.
Because the music entertainment company is releasing information about the new K-pop girl group on its own timetable, this means the names and look of each member are being released individually verses a whole group photo.
So far, there have been three women confirmed as members of aespa, and they're gorgeous and talented.
Article continues below advertisement
aespa member: Winter
On Oct. 26, 2020, one day after the group's name was announced, the first member of the group was revealed. Her name is Winter, and SM Entertainment released several images of the upcoming star, but there haven't been any details released about her yet — or even if Winter is her real name.
According to koreaboo, her real name may be Kim Minjeong. "It's rumored that Winter's real name is Kim Minjeong, and that she's a South Korean member born in 2001 (making her around 19 years old internationally)," the publication reported. "Winter has reportedly been a trainee for at least three years."
Article continues below advertisement
aespa member: Karina
On Oct. 27, the second member of the girl group was unveiled, including her name and several professional photos of the star — who may be a familiar face. "If you've been following updates on SM Entertainment's new girl group, you've likely seen her before under a different name — Yoo Jimin," koreaboo wrote. The publication said she took the stage name Karina to stand out from BTS member Jimin. She's 20 years old and has been training with SM Entertainment for four years, reportedly.
aespa member: Ningning
There had already been some speculation that Ningning, a long-time trainee with SM, would make her debut with aespa, and the predictions were confirmed on Oct. 28. Ningning, who was revealed as an SM Rookies member in 2016, was born in Harbin, China, making her the first non-Korean member of aespa so far. The 18-year-old's birth name is Ning Yizhuo, while her Korean name is Jeo Yetak.
While the group size hasn't been confirmed officially, we're guessing the next members will each be revealed daily and a song and video to follow after.
Stay tuned.