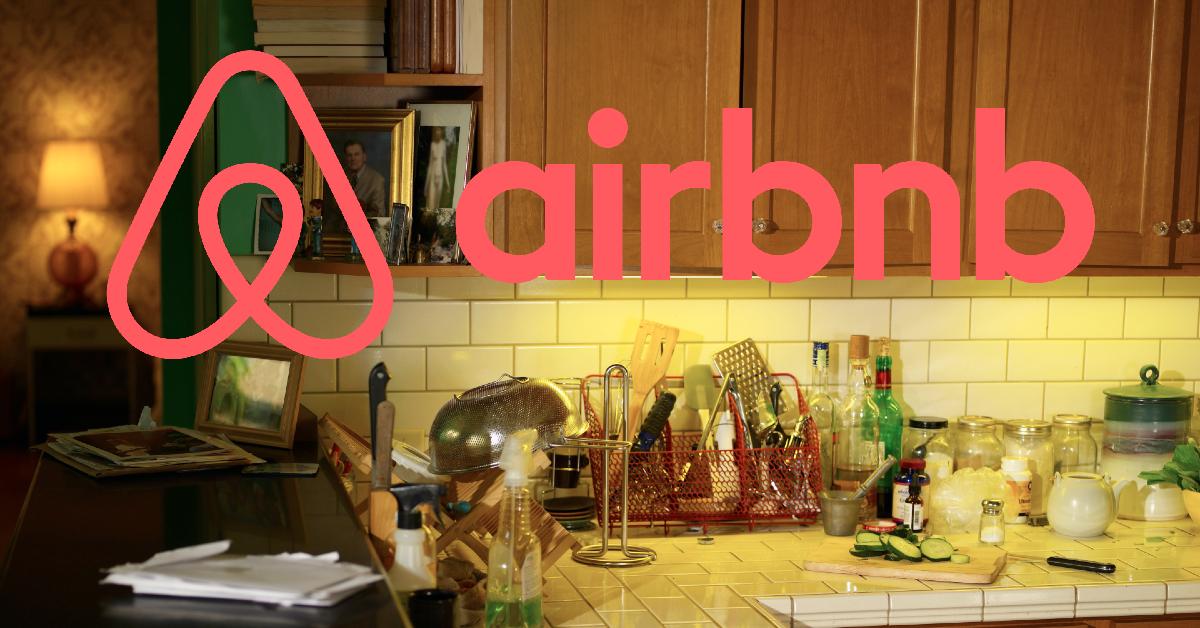 Airbnb Guest Slams Hosts Who Make Guests Clean, but Still Charge Cleaning Fees
You won't need to search all that hard to find someone on social media who's got beef with Airbnb hosts. While there are still some pretty great deals to find on the platform with folks who provide stellar experiences for guests, there are some folks who rent out spaces that treat them as if they're Buckingham palace.
Article continues below advertisement
They expect folks to take out the trash, wash and dry all cutlery, pots, pans, and bowls and put them back in their respective places and leave the house immaculate.
While this kind of punctiliousness is usually a trade-off for a steep discount on accommodations, especially when compared to available local hotel rooms, it's kind of hard to justify spending money on an Airbnb if you can book a hotel for a similar amount of money.
That's because in a hotel, you can leave your bed messy and a bunch of wet towels crumpled up in the bathroom, with trash leftover in bins and not have to worry about getting hit with a cleaning fee.
However a TikToker by the name of Jeremy says that he booked an Airbnb with some unrealistic cleaning standards.
Article continues below advertisement
Jeremy (@jeremy_gonewild) stitched a video with @jayrolling who records an Airbnb space as they walk through it, stating, "You got trash food boxes all on the counter, dishes left all in the sink..."
The video that Jay posted was from the perspective of an Airbnb owner calling out a "guest from hell" who left a mess in the rental property.
Article continues below advertisement

There was a mattress on the floor and food containers in the kitchen. The door to the unit was also left wide open, along with chicken bones and "stuff looking dirty."
Jeremy, however, thinks that some Airbnb hosts take their guests gripes a bit too far.
Article continues below advertisement
He responds to Jay's video, stating, "I swear Airbnb owners are on another level. You guys charge a cleaning fee and expect guests the guests to do the cleaning this is why I stay in hotels because f**k that."
Article continues below advertisement

There were several TikTokers who sided with Jeremy's assessment of the situation. Some folks thought that the original video uploaded by Jay didn't really look all that dirty.
Article continues below advertisement

"that place looks pretty clean honestly. there's like 3 things on the counter."
Others shared their own negative experiences at Airbnb rentals, "legit we paid 250 cleaning fee & I had to strip the sheets, start the towels, put the dishes away & take the trash out!"
Article continues below advertisement

Another penned, "They act like it's their personal house and not some investment property that is contributing to the housing crisis"
And then there were those who said that they shouldn't be liable to follow check-out instructions that weren't on the listing, to begin with.
Article continues below advertisement

"I think it should be required to include the checkout instructions in the listing so that we can see the BS before we book."
Some were a little blunter about their opinion of booking on the popular personal hotel application, "I don't even bother with Airbnb anymore"
Article continues below advertisement

Another TikToker claimed that hosts are simply trying to take the cleaning fee for themselves and are upset that they have to work for it: "I wish they would tell the truth. They are only angry cause they wanna pocket the cleaning fee, instead of paying someone & when it's cleaning work they don't want to do it"
Article continues below advertisement

What do you think? Do you still enjoy using Airbnb and have had positive experiences with it? Or do you believe that they aren't worth it anymore?