Little Caesars Worker Blasts Chain for Deducting $25 for Uniform From His Paycheck
Little Caesars is known for its low-priced "hot 'n ready" pizzas, and while they won't be winning any international pizza awards, folks can count on the bargain offerings to provide them with a lot of warm carbs and melted cheese without worrying about breaking the bank.
Article continues below advertisement
So it shouldn't really come as a shock that the average hourly wage for working at the pizza chain isn't all that high. While it varies from state to state ($15.96 an hour in New Jersey, $14 an hour in Texas, and according to Indeed, $10.73 for a cashier nationwide) it's generally understood that those working in the fast food industry aren't exactly making bank when it comes to entry level jobs.
Which means that every single dollar folks get on their paychecks counts, as there really isn't much to go around. That's probably why TikToker @dangtrevy wasn't exactly thrilled when he learned that after working for the fast food pizza chain he was expected to fork over $25 for his work shirt.
Article continues below advertisement
He writes in a text overlay for the post: "Apparently this shirt is worth $25 and will be taken out of my $11 an hour paycheck..." In the clip, he stares directly into the camera and breathes for approximately 7 seconds while a song about "hard work" plays in the background.
Article continues below advertisement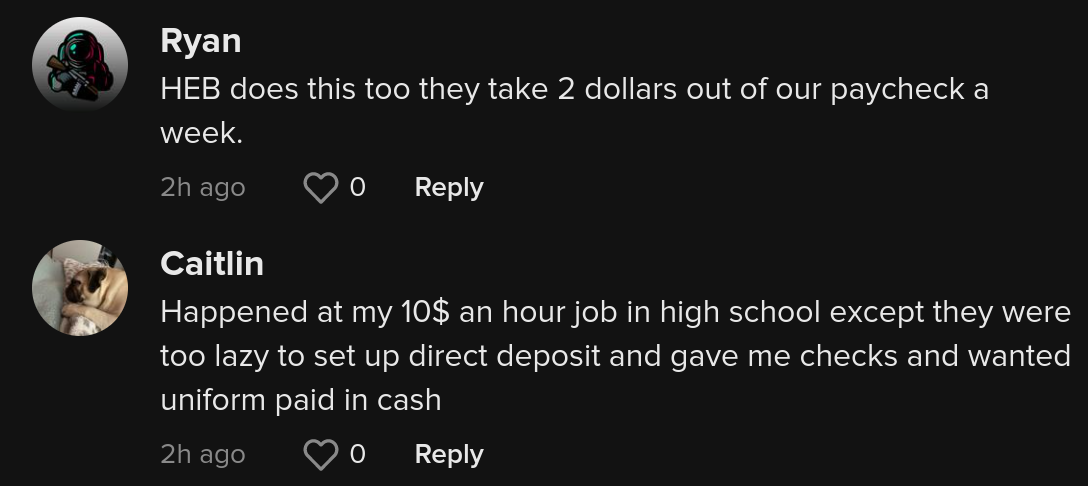 One viewer who saw the post urged Trevy to immediately quit the job as a fast food company asking employees to return their uniforms is a sign that the business probably has a high employee turnover rate and people are quitting so many times and taking their shirts worth them that they're taking a massive loss.
Article continues below advertisement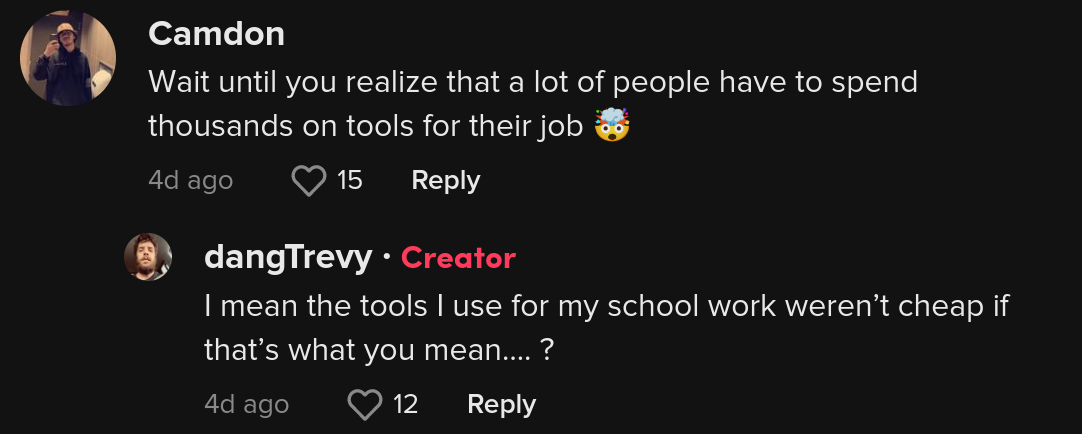 They wrote, "You should immediately leave places that do that. It means their turnover is so high that they were losing thousands of dollars giving those for free"
Article continues below advertisement

This seems to be corroborated by another TikTok user who wrote, "i work at little caesar's and our shirts aren't deducted from our pay?"
Other users on the app urged him to contact his local labor board: "call labor board, report required uniform was deducted, get paid, lose job, get better job"
Article continues below advertisement

There were others who offered a helping hand if Trevy elected to keep his position with the fast food company, writing: "If you in Oklahoma i have 7 medium shirts maybe like 3 larges just quit a month ago"
Article continues below advertisement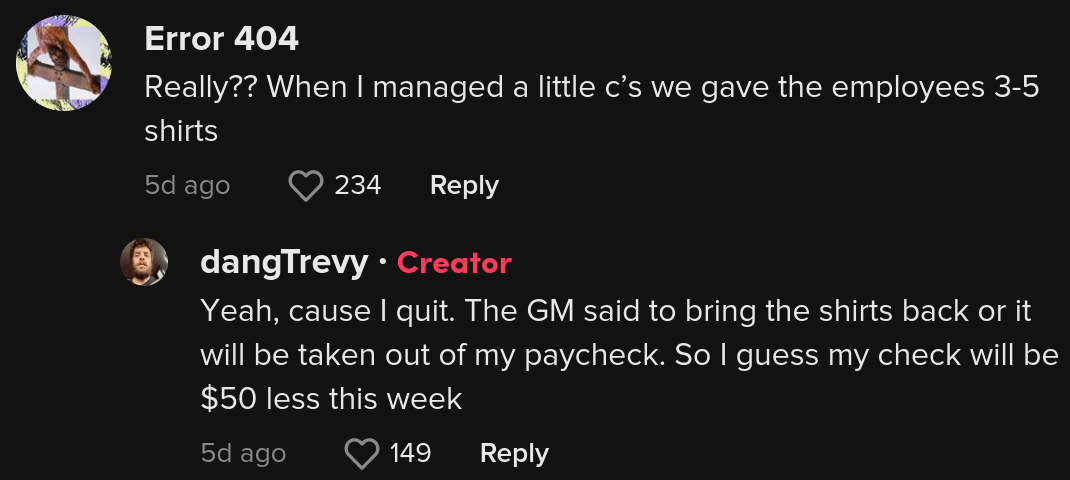 Someone else asked, "Really?? When I managed a little c's we gave the employees 3-5 shirts," and Trevy replied with a bit more context on what happened, "Yeah, cause I quit. The GM said to bring the shirts back or it will be taken out of my paycheck. So I guess my check will be $50 less this week"
Article continues below advertisement

Another one said that uniform deduction polices caused them to quit their own job, which constantly required they have a new uniform every six months.
There were, however, some folks who pointed out that folks having to pay for their own materials to work their jobs is the norm.
Article continues below advertisement

"Wait until you realize that a lot of people have to spend thousands on tools for their job"
What do you think? Is it wrong for a fast food company to expect customers to pay for their own uniforms?