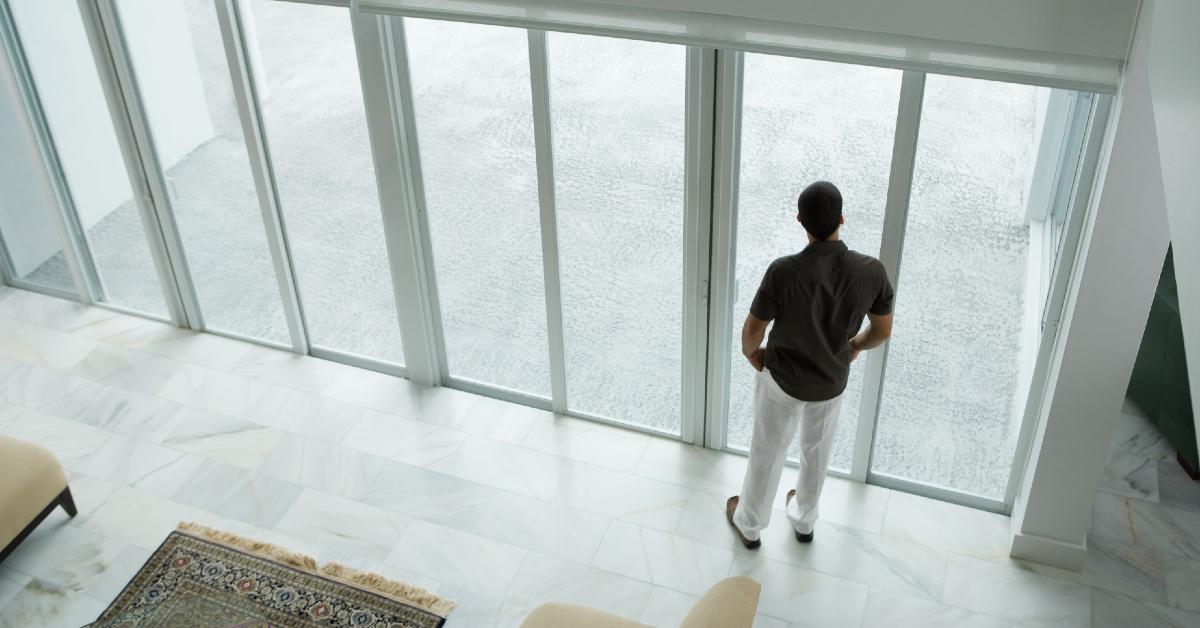 Airbnb Guest Shares Insane Charges Host Implements, Says There's a $500 Fine for Unlocked Doors
More and more people are airing their grievances against some of the properties they find on Airbnb and the ridiculous rules that are attached to booking them.
Of course, there are also guests who've been contacted by corporate after booking a spot, urging them to flee the property without telling the host like in a scene straight out of a horror film.
Article continues below advertisement
While Airbnb appears to actively communicate with users and responds to inquiries in a timely fashion, the app still has pretty poor user ratings according to Site Jabber.
However, in this instance of a host abusing Airbnb's hosting fees policy, the company ultimately intervened to shoot some of the more ridiculous things she tried to charge guests for.
And in a viral TikTok posted by @doveslayer89, he highlights this particular listing as a good reason as to why people are booking with Airbnb less and less.
Article continues below advertisement
He stitches his clip with another video from user @tiaashley, who states that hotels are gaining more and more ground in the hospitality industry while Airbnb bookings are dwindling.
"We are in an era right now where hotels are making a comeback and Airbnbs are starting to flop."
Article continues below advertisement

The video then transitions to @doverslayer89 saying, "And not all of them are that nice. Some of them are hosts like this particular lady who sent me a DM two weeks before my check-in, with all of her extra rules and extra charges."
Article continues below advertisement

He then shows a list of the rules in the video, which includes a $ 2,000-a-day pet policy. $500 each charge for a missing knife. Using a cup or wine glasses costs $50 each. And if there's any kind of fire in the home caused you'll be charged $10,000 each "time."
Article continues below advertisement

Even though the listing boasts about the kitchen and its features, if guests use it, it's $500 a day. And a $100 fine for each missing TV remote.
But the first rule he highlights is probably one of the most egregious examples of the host attempting to fleece their Airbnb guests: a $50 per minute late checkout time fee.
Article continues below advertisement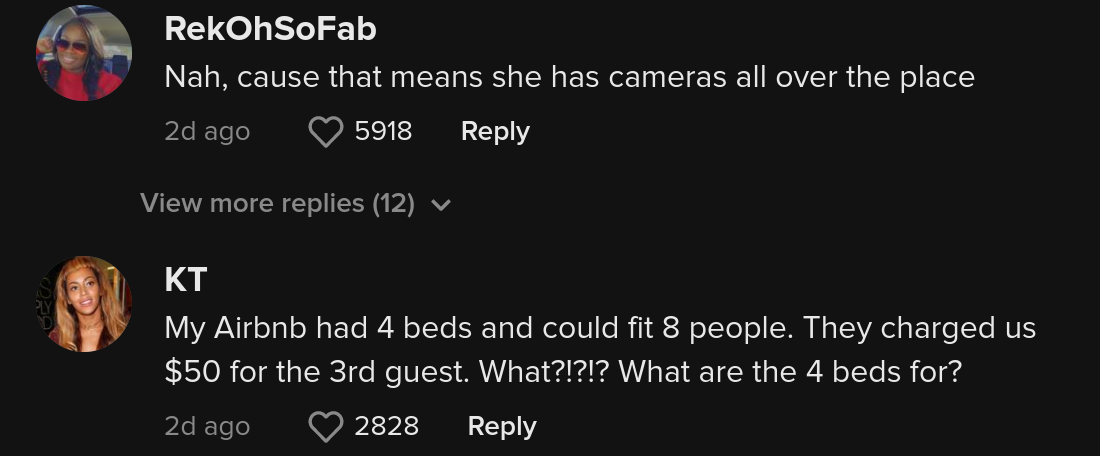 "Mind you she had listed for $25/hr." He adds that "Airbnb did reach out to her and she did say it was $50 a minute," another point he makes early on in the video because the first thought anyone would have at seeing that list is that it was faked. It's not.
Article continues below advertisement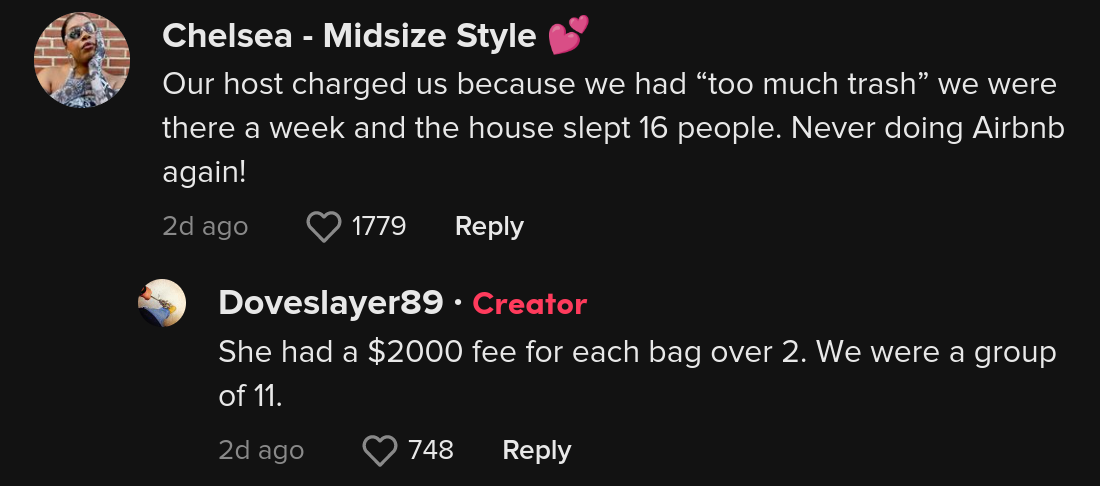 Among other bizarre rules was a $50 for shoes worn inside by each guest per day. Everyone gets a 3 beer limit and if you drank more than that in the home you'd get hit with $20 extra per bottle and if you happen to throw out more than 2 bags of trash during your stay you're going to get hit with a $2,000 extra garbage fee.
Article continues below advertisement

He urged folks who are booking on Airbnb to "read the house rules" prior to booking so they're not surprised with a list of exorbitant or obscure charges during their stay.
Article continues below advertisement

He writes in a caption for the post: "not all are that nice but some are just out to make a quick dollar. Be careful and read the rules and take pictures when you book in case they change them"
Article continues below advertisement