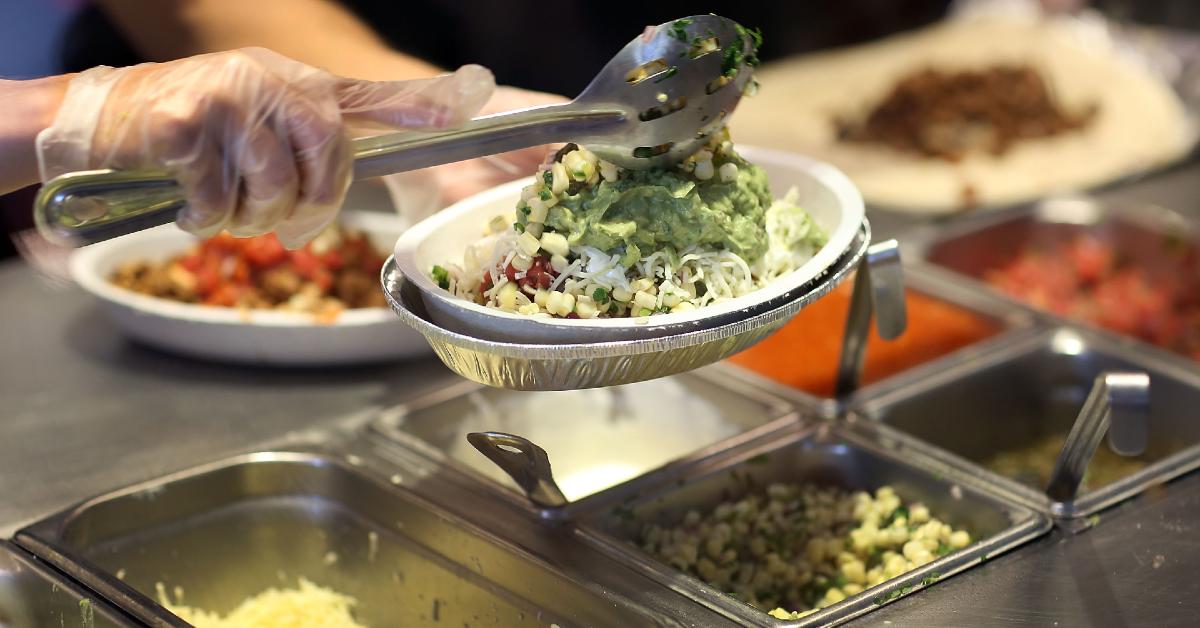 Chipotle's Surprising Quesadilla Substitute Leaves Customer at a Loss for Words
When you really have your heart set on a certain thing you wanted to buy, being offered a substitution because what you originally desired was no longer in stock can be a real bummer.
On big-ticket items, it could feel like a really big deal. Like let's say you're buying a car you were super stoked about, but the available one in the color you wanted, with the features you were hoping to get like a sunroof and sound package, was out of stock, that would stink.
Article continues below advertisement
Sure, you might be able to talk the dealer down in price a bit because you're making a concession, (or you could at least pretend you're crestfallen to improve your bargaining power) but you know you're making a settlement. The same goes for that pair of sneakers you've had your eye on, or the launch day cell phone you waited in line for. You know, if you're the kind of die-hard fanboy/girl/person who does that.
And while getting stuck with a substitution stinks, for some reason, it seems to stink the most when it happens with food. When you're craving that perfect meal, settling for anything less that doesn't hit the spot, when you're in insane crave mode, can very well be considered non-negotiable. Heck, Harold & Kumar made three movies about it.
But there are substitutions, and there's what this Chipotle did to a customer who ordered a quesadilla.
Article continues below advertisement
TikToker Kirsti Reed (@kirstireed) posted a trending clip, stating that she's got "mad beef" with the popular Mexican-style food chain. In the video, she writes in a text overlay "When you order a quesadilla and this is what you get"
Article continues below advertisement

She shows off a closed cardboard container with text that reads: "sry out of cheese" on it. Kirsti then proceeds to open the container to reveal that three of the four divots inside of the container are filled with guacamole, diced tomatoes, and what appears to be queso.
Article continues below advertisement

Folks who saw the post were shocked and the top comment in the replies section posed a very valid question: "I don't get why people don't tell the customer? Like we're paying for it tell me so I can change my order"
Article continues below advertisement

From a personal level, if I ordered a quesadilla from a restaurant I'd want them to tell me I'm not getting a quesadilla but just a bunch of random garnishes in a container while I'm still getting charged quesadilla prices.
Article continues below advertisement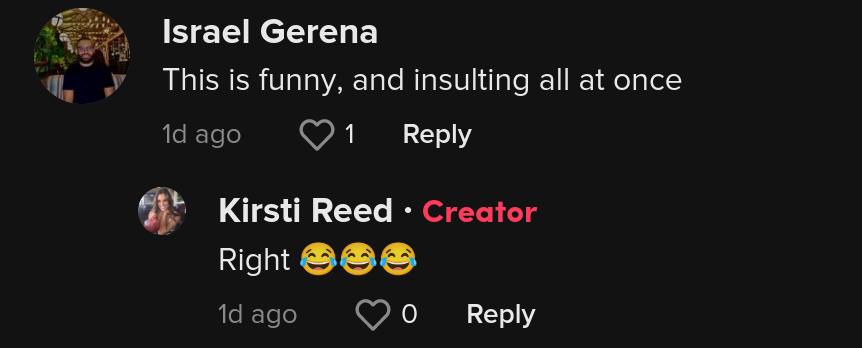 And like other TikTokers mentioned, they didn't even bother to put anything else in the container that she could enjoy the garnishes with. No chips. No tortillas. No proteins. Nothing.
Article continues below advertisement

It would one be one thing if they put in some plant-based chorizo if Kirsti was trying to keep things veggie, or some meat if they were out of chips and tortillas. But it's just a container filled with things to dip other things in and/or to use as toppings.
Article continues below advertisement

The TikTok is just another video in a long line of social media rants against the popular chain. Many other users and once die-hard Chipotle customers have been slamming the brand as being too expensive and not being the best bang for their buck.
Article continues below advertisement

What do you think? If Chipotle actually thought that this was an appropriate substitution for a customer and it wasn't a joke Kirsti is pulling for views, would you have been upset to receive what she got instead of a quesadilla?