Bride and Groom Cater Wedding With McDonald's Drive-Thru in Viral TikTok
A McDonald's employee went TikTok viral after showing how him and his co-workers put together a large wedding order placed in the drive-thru.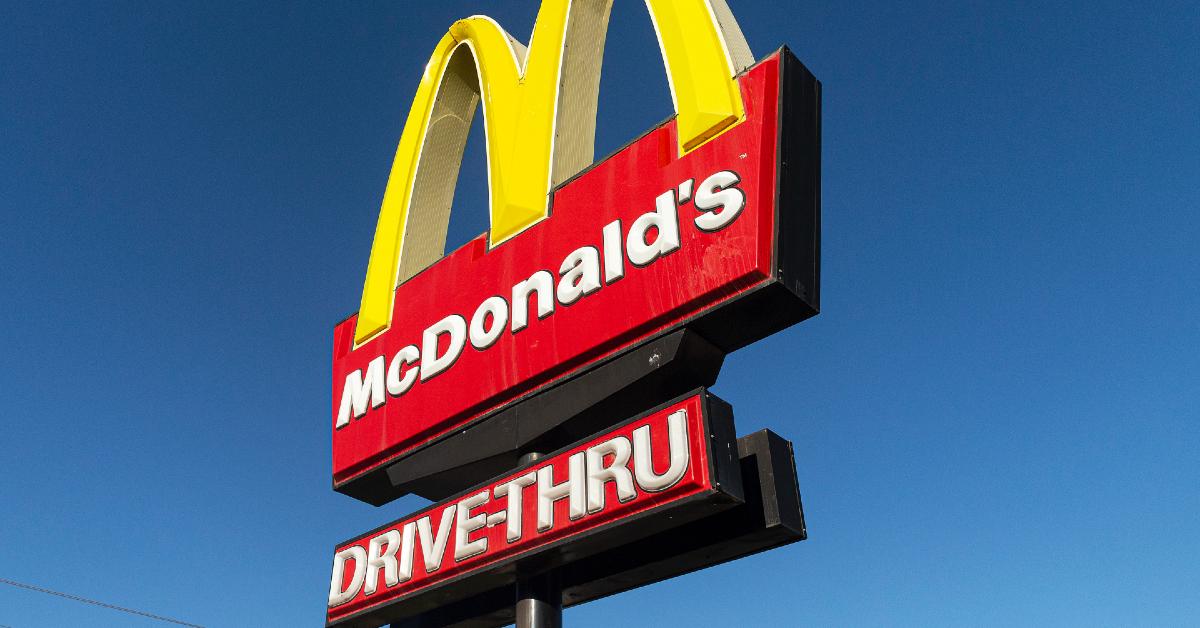 A McDonald's employee went viral on TikTok after uploading footage of a McDonald's wedding catering order that was placed through the drive-thru. The video was posted to the @mcdonalds_hacks101 account, where it received nearly 9,000 likes.
Article continues below advertisement
Viewers who saw the post appeared divided on the order. Some loved the idea of a couple catering their wedding with McDonald's while some didn't approve of the way the order was handled.
The worker says in the video: "All right this is a story time about when we had to make this order it was for a wedding actually, the couple like guess they decided they wanted McDonald's for their wedding, but anyway there's nothing wrong with that so this is us, um making the food obviously, it was a lot of work, let me tell you, it was a lot of food. And this is everything all bagged up..."
Article continues below advertisement
In the clip the TikToker shows lines of burgers and chicken sandwiches being prepared in the kitchen. There are mounds of buns, patties placed on the burgers and it ends with bags packed with wrapped sandwiches ready to be picked up by the customer.
Article continues below advertisement

There have been plenty of massive Mickey D's orders plastered on social media by employees who had to fulfill an ungodly amount of food in a short period of time. Like this one worker who managed to put together a 6,400-item fulfillment in just 4 hours, but unlike the folks who got McDonald's at their wedding, the person who ordered these never came to get the food.
Article continues below advertisement

Many commenters who see these large-scale orders have called for separate catering divisions that must be informed of the big order beforehand so as not to ruin the "fast" nature of fast food ordering for other customers who are simply trying to get themselves a quick bite on their way to work or to sit down with their kids for a happy meal after going to the zoo.
Article continues below advertisement

McDonald's offers catering as an option for customers who want a big Mickey D's order ready for their special event. But let's say you wanted to go a little heavier-handed with McDonald's for your wedding, complete with decorations and a special Apple Pie cake to celebrate your love for the burger franchise with your soulmate...
Article continues below advertisement

You could head to Hong Kong and order one of the McDonald's Wedding Packages offered by chains in the region. If folks purchase the top package, which is $1,890, they get to book out the venue for two hours and have invites for 50 guests, which includes party favors and an MC to oversee the festivities.
Article continues below advertisement
While some folks might not think it's so glamorous to have their wedding held inside of an actual McDonald's, at least guests can get made-to-order hot food (presumably) as part of the invitation.

Article continues below advertisement
In 2019, President Donald Trump served mounds of McDonald's items to the Championship winning Clemson Tigers during their visit to the White House.
Folks who saw the TikToker's McDonald's wedding catering video were conflicted, not so much about the bride and groom's decision to serve guests fast food at their wedding (honestly if there was an open bar that's probably what everyone was craving anyway) but because it was ordered at the drive-thru.
Article continues below advertisement

"I'm sorry in a drive-through… that's a full cater order," one person said.
Another wrote, "I would've quit rii then & THERE" while others said that they weren't really impressed about the size of the order the TikToker and their McDonald's crew put together, stating that they fulfill those types of orders on the daily.
"wedding? that's an everyday order at my store"