Woman Faces $6,864 Airbnb "Damages" Charge After She Let Friend Use Her Account
An Airbnb user got hit with a ridiculously high bill of charges after she allowed her friend to book a stay under her username.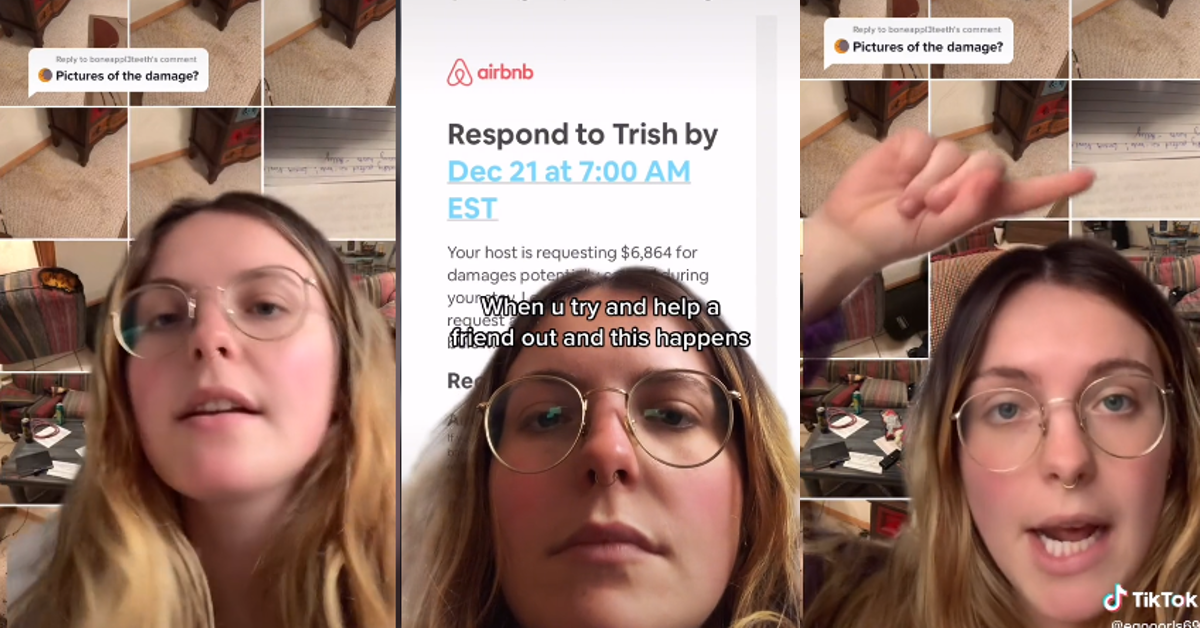 If you're the kind of person who has a hard time telling your friends, acquaintances, or random folks who ask for favors "no," then you're no stranger to heartache, and headache, that could've probably been avoided. Learning to be an "a-hole" for the sake of not only your own sanity but to instead be available for those who should matter more to you is a hard habit for some to implement.
Article continues below advertisement
And for those who don't, they can have some pretty awful consequences. Like that so-called "bestie" who clearly has an agenda who'll ask you for damn near anything and everything: from co-signing for a new car or apartment, or to use your credit card to buy something online.
And then there's this TikTok-er who allowed her pal to book an Airbnb under her username.
We'd like to think that our friends would probably never abuse our kindness or put us in a hairy situation, but sadly, @egooorls69 learned that the hard way.
She says that she was charged an "insane" fee by Airbnb after letting a pal of hers book an Airbnb with her account. How insane? $6,844.
Article continues below advertisement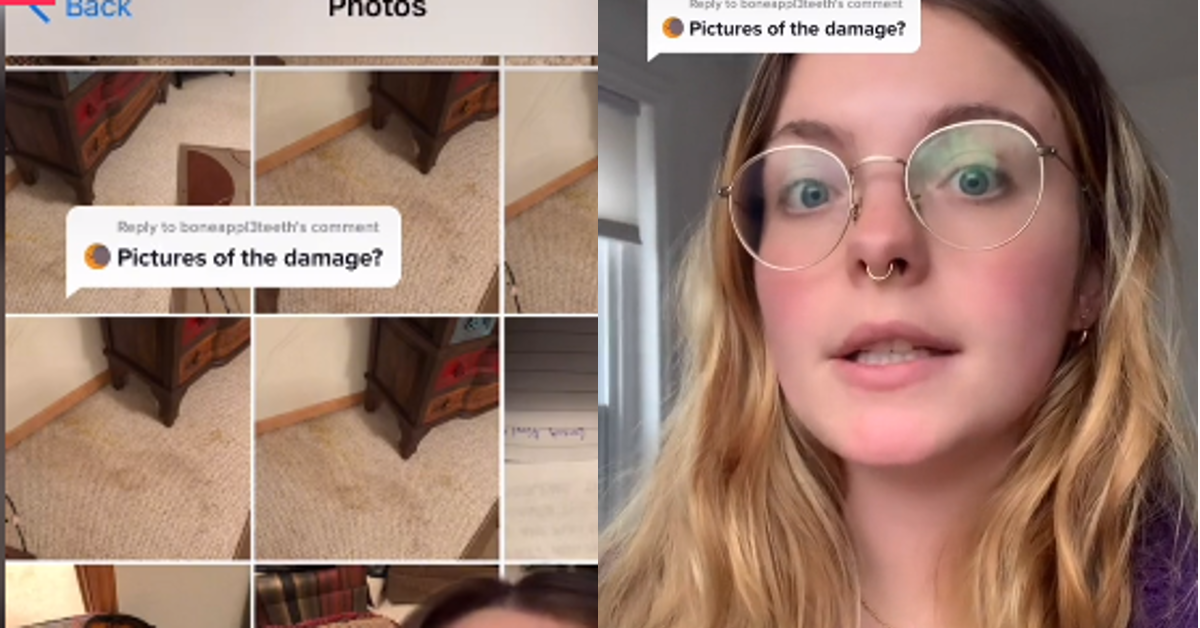 She was slapped with the extra bill "for damages potentially caused during [her] stay" according to the application. In the now Viral TikTok clip, @egooorls69 posted a screenshot of the bill with a text overlay that reads, "when you try and help a friend out and this happens."
Article continues below advertisement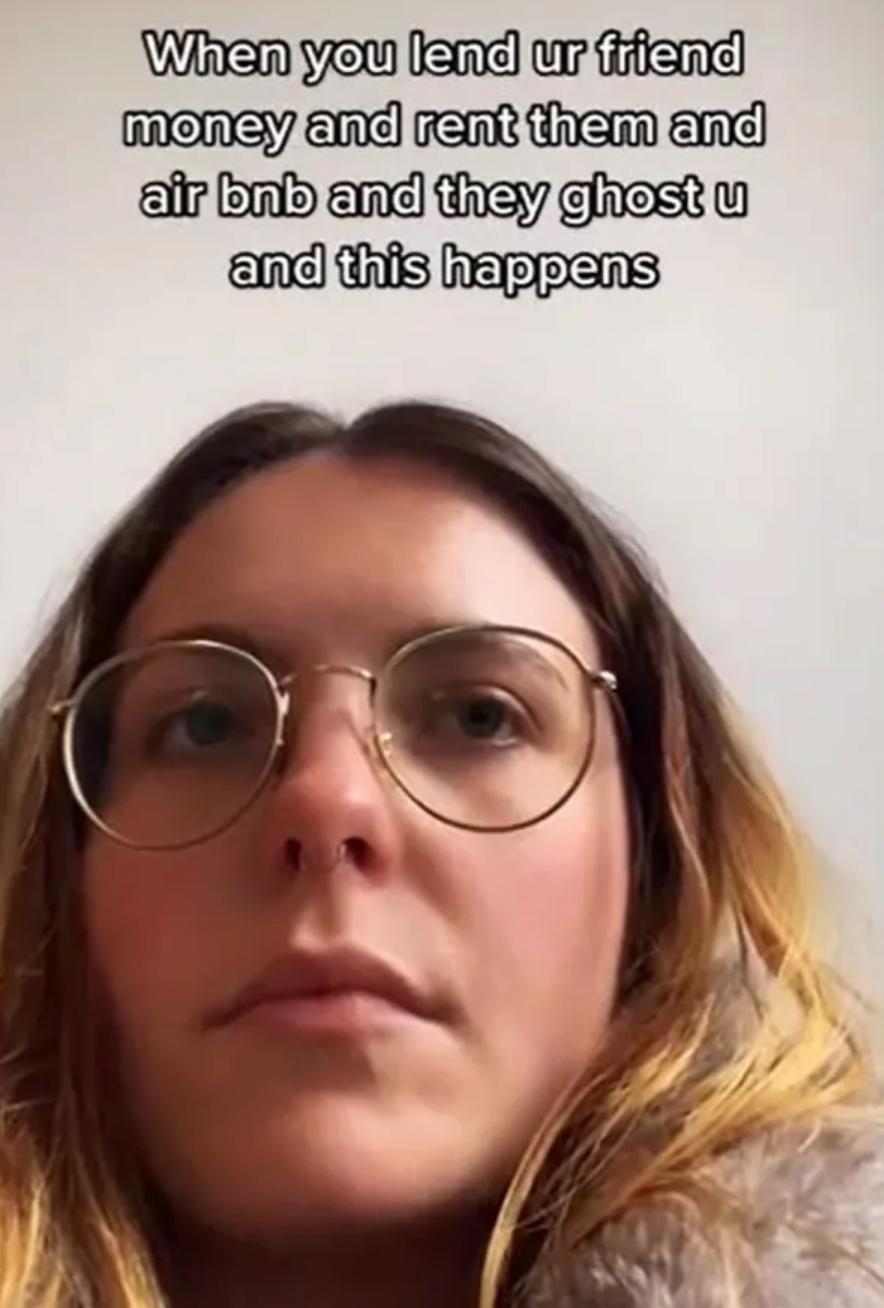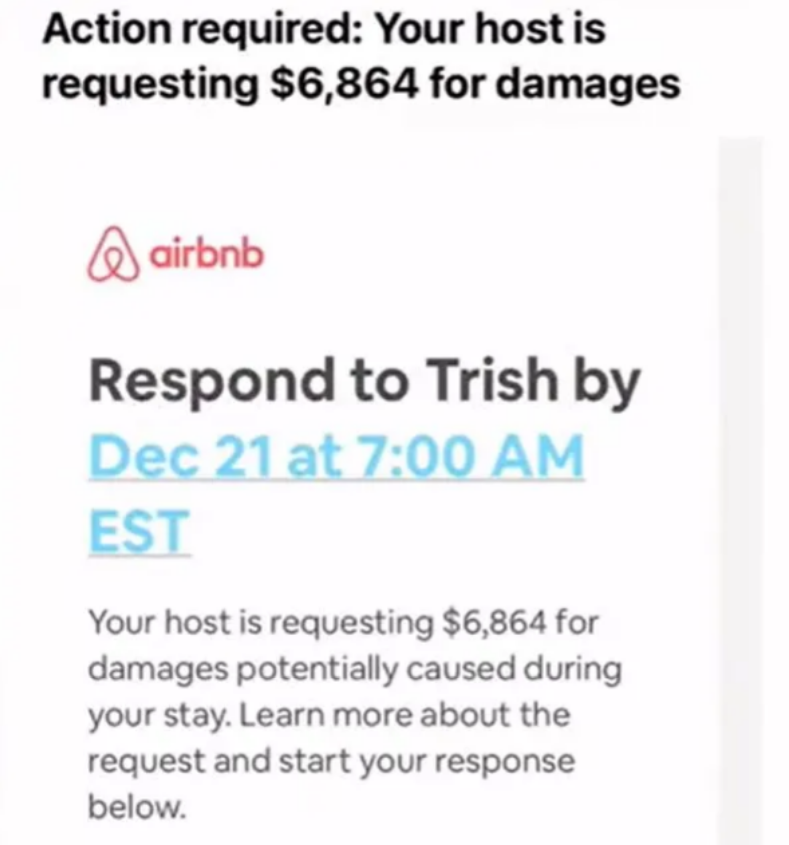 Article continues below advertisement
Tons of other users remarked that they felt the young woman's pain: "This is why I don't help anyone," one viewer said. OP responded by saying, "This is why I will never do it again lol."

Article continues below advertisement
Others were livid for the young woman, stating, "Girl if you don't make them pay for it."
The uploader of the video remarked however that her "friend" who booked the room might not be able to pay it because they could possibly be in jail.

Article continues below advertisement
A lot also wondered just what could've happened to the property that would necessitate a charge of $6,864, which them prompted the video's OG uploaded to also share images of the damage provided by the Airbnb host to the platform.
Article continues below advertisement
There is a silver lining in the entire situation, however, as the homeowner did acknowledge to @egooorls69 that it wasn't her who damaged her rental.
That doesn't make the TikTok-er feel any better about the whole thing and there's still the legalities of the damages that need to be addressed.
Article continues below advertisement
"Yeah, so it's pretty good times. She kinda understood that I rented it for someone else, and I hadn't done. But still super s****y situation," @egooorls69 said.
Many commenters thought that the damages reported by the Airbnb host don't amount to nearly $7,000.

Article continues below advertisement
"Baby that couch is from 1985 it's worth $75." However, other TikTok users pointed out that while the damage to the place was being fixed, there was also lost revenue to account for, because it's not like they could rent the place out as it was getting repaired.

Other folks who claimed to work in the home insurance industry urged the TikTok user to fight the charges and insisted that they deal with Airbnb landlords who submit claims frequently: "Girl, this is why the host has an insurance policy. I work in insurance and we write for Airbnb rentals all the time. Fight this."