Woman Blasts Airbnb Host for Asking Her to Clean House While Still Charging $125 "Cleaning Fee"
Airbnb guests are purportedly swearing off the platform due to "excessive" chore lists hosts are expecting customers to fulfill during their stays.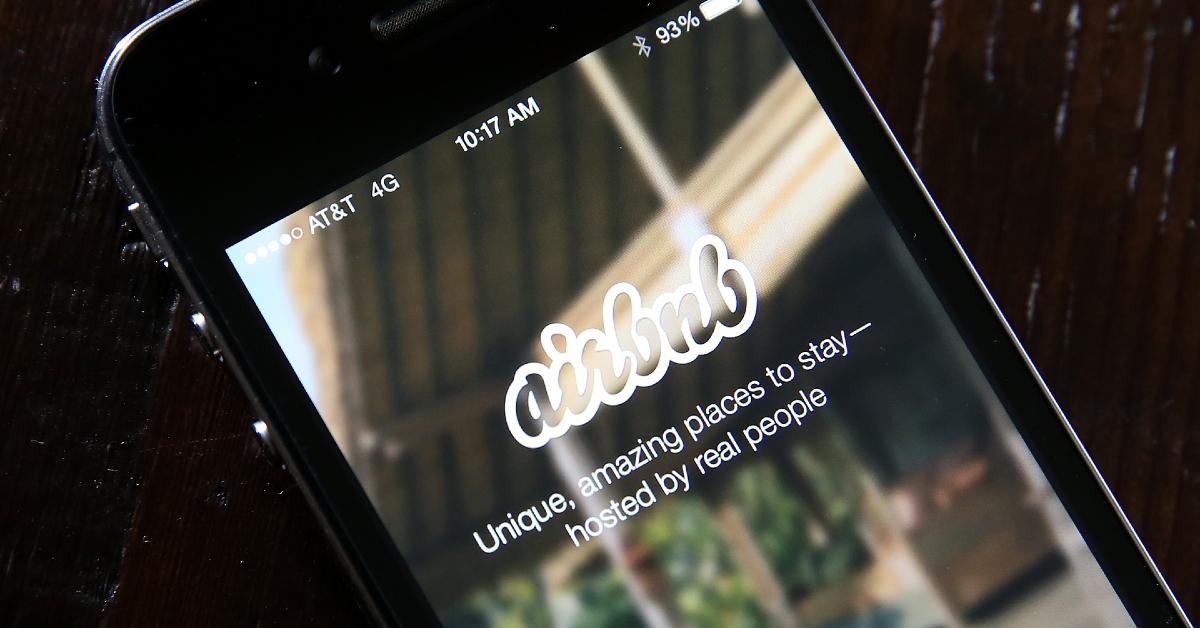 If you have a friend who's "got it like that" money-wise and have a vacation property they're kind enough to let you stay in from time to time, it's understood that you're going to leave the place in tip-top shape. A good guest makes sure all of the trash is taken out and that any of the dishes are washed, dried, and put away.
Article continues below advertisement
You might even clean up beyond that. Perhaps you might even leave a gift, like a bottle of wine or some snacks, to show your appreciation. Because, again, you are a guest, not a paying customer.
Once money exchanges hands, it's another story. While you're not going to go out of your way to trash the place, but probably wouldn't expect to complete a laundry list of chores left by the building's owner.
But that's exactly what many Airbnb guests have encountered, as TikToker @Melworeit points out after browsing listings on the app.
Article continues below advertisement
While looking for places to stay for a vacation she was planning with her husband, she found a spot that came out to around $700 for two nights after all fees, taxes, and charges were included.
Article continues below advertisement
However, she was shocked to see guests were still expected to perform a bunch of chores for the Airbnb host. "OK rant incoming. Where do Airbnb owners get the audacity? So I'm just doing some research for a little mini vacation my husband and I want to take at the end of February. Found this place that I liked that's within our price range."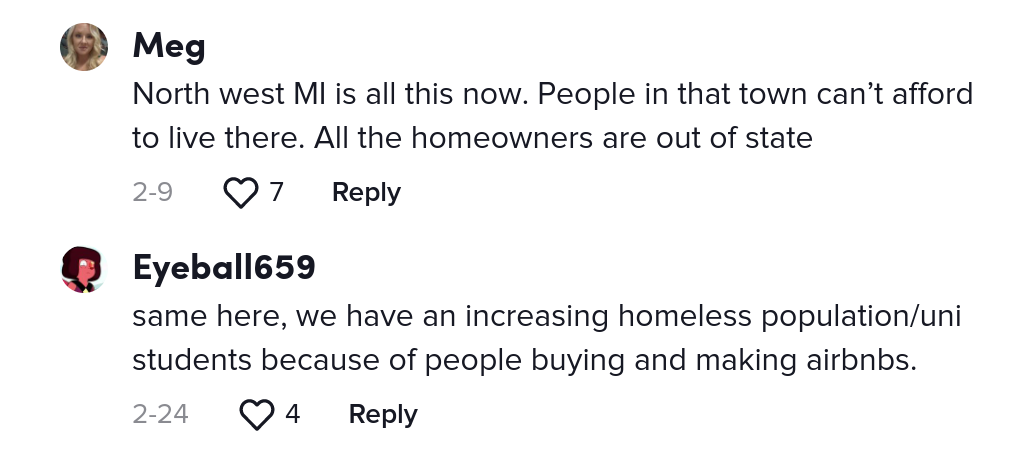 Article continues below advertisement
She continued, "It does have a $125 cleaning fee, as most Airbnbs do, and I don't have a problem with that. But this is what I do have a problem with."
The camera then cuts to her recording her computer's screen, showing the rental agreement: "So, in addition to that $125 cleaning fee, we ask that you remove garbage. Fine. Start the dishwasher and a load of laundry."

Article continues below advertisement
She then switches the camera's focus back to her face. "Now, maybe this is like entitlement or privilege talking. However, if I'm paying $229 a night to stay somewhere, plus $125 cleaning fee, I'm not doing any f--king laundry. Full stop. I know it's, like, one load of laundry, it'll take me two minutes to do, but the principle of it really bothers me."

Article continues below advertisement
Other users on the platform also expressed their displeasure with many Airbnb hosts who make unreasonable demands. Many said they avoid using the platform altogether because it's no longer affordable and fun.

Article continues below advertisement
"There was a brief period of time AirBnBs were easy, affordable and fun. That time is over. I've just been hoteling it," wrote one user.
"They act like they're lending you the house as a favour," said another.

Article continues below advertisement
It reminds me of this 2019 Reddit post. The user who originally posted the rant on Reddit's r/Airbnb sub wrote: "This one I'm in is ridiculous. It's the basic — strip beds, wash dishes, tidy up — but also wash bedding and towels and hang to dry, clean counters and dust surfaces, sweep floors, spray down tub and more. Oh, and check out is 9 a.m."
Article continues below advertisement
The host also made demands about certain foods guests aren't allowed to eat on their property. Seriously. "Oh, and this place tells me I cannot eat Indian or Chinese food while staying here. Now, I get not wanting food out of the kitchen or dining area, but deciding I can't eat something specific because it'"smells' and then wanting me to pretty much clean the entire place. Uh, no. How are you going to police what people eat?"
Another recent Reddit poster claimed their host included mowing the lawn on their chores list.
How do you feel about Airbnbs? Have you booked with them recently and had a host who was too demanding? Or do you feel like these are just isolated incidents that gain traction online and don't effectively represent the experiences people have on the app as a whole?