Woman Shares Warning After Being Scammed out of $2,300 by Airbnb Host
After claiming she was scammed by an Airbnb host for $2,300, this woman is cautioning people to avoid using the service at all costs. Airbnb responds.
At one point, folks used to rave about using Airbnb. Many people believed that Airbnb offered better perks than a standard hotel — from not having to deal with housekeepers coming in and out to being able to cook your meals. However, what was once considered the mecca for short- and long-term homestay experiences has become a nightmare for many people.
Article continues below advertisement
Over the years, folks have complained that Airbnb hosts have listed unfair house rules and made asinine demands. However, one of the biggest issues people have experienced is being charged for things they're not responsible for. And in one TikTok video, a woman alleged that she was scammed out of $2,300 by an Airbnb host. As a result, she told folks to stop using the service. Here's the scoop.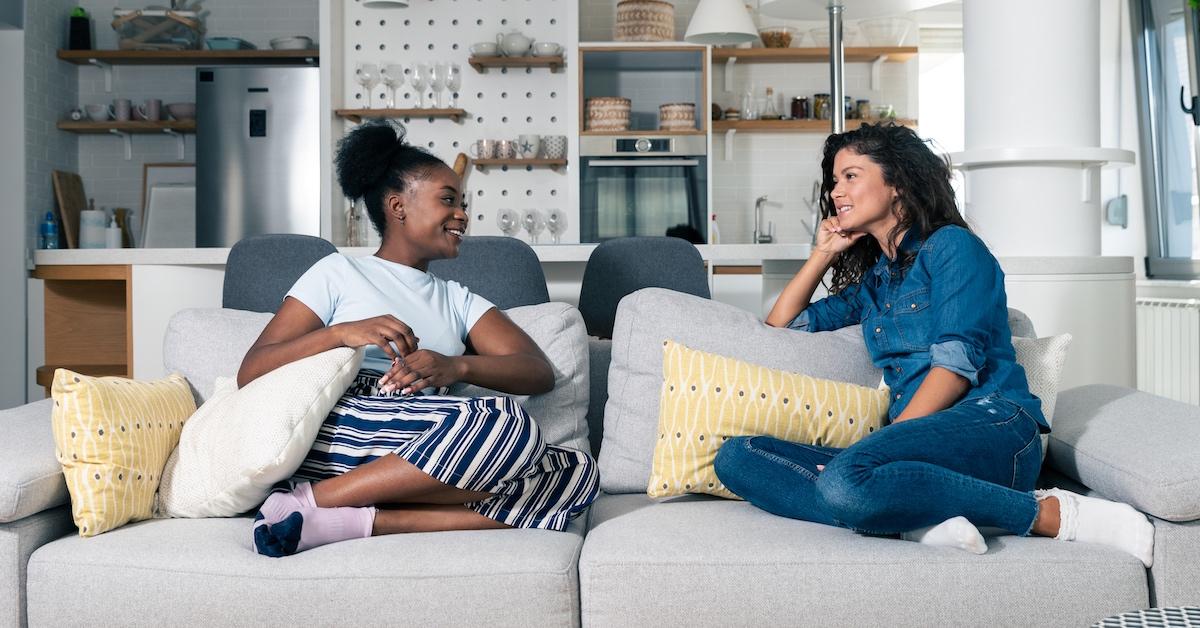 Article continues below advertisement
A woman on TikTok claims that her Airbnb host scammed her out of money.
Baby ... it may be time to reconsider staying at hotels from now on. In an Oct. 3, 2023, TikTok video, creator Aceyaa (@_aceyaa) described her eye-opening experience with Airbnb.
"Airbnb host scammed me out of $2,300," the text overlay reads.
As the video begins, Aceyaa states that she's out $2,300 and is officially done with Airbnb. While seated in her car, Aceyaa explains that she and her family got two Airbnbs in Toronto.
She says that she and her sister both rented Airbnbs under their names. But when Aceyaa checked into her Airbnb, she noticed garbage in the garage. She sent the host the picture and he was "cool and cooperative" about it, she says.
Article continues below advertisement
When it came to check out, Aceyaa asked for an extension, to which he obliged. She paid the extra money with no problem.
"He asked me at first to put laundry in and to do laundry for the cleaner. I ignored it," Aceyaa says.
Article continues below advertisement
She explains that she initially ignored it and didn't do it because it's not her job.
"We pay a cleaning fee for a reason," Aceyaa says.
Aceyaa says that before checking out she made sure to clean everything from top to bottom. However, she did not take any pictures. Interestingly, she told her sister to take pictures of her Airbnb but didn't heed her own advice.
Article continues below advertisement
"Don't be like me. Take pictures of the bed frames, pictures of the stairs — each stair — corners and everything," Aceyaa cautions in her video. "Do whatever you have to do."
She then says that the Airbnb host complimented her and the family on being amazing guests and asked them to leave a review. But Aceyaa typically waits before leaving a review.
Then he switched up and showed her countless fees that he was charging her for the Airbnb, "Saying we broke a bed frame, we smoked in the house, we burned his staircase, we stained the kitchen," she says.
Aceyaa explains that the family brought food to the Airbnb and the kitchen wasn't used for cooking. She also questioned all of his claims. Interestingly, Aceyaa says that her sister's Airbnb host was great. Not to mention, both ladies cleaned both residences in the same fashion, but only Aceyaa had to deal with nonsense.
Article continues below advertisement
Unfortunately, Airbnb sided with Aceyaa's host since he provided pictures — although the pictures had no time stamps to prove the damage occurred when Aceyaa was renting the space. And since she didn't have any pictures of her own as proof, they sided with him.
From there, Aceyaa cautioned people about staying at Airbnb and told them to "just get a hotel."
Article continues below advertisement
Airbnb responded to Aceyaa's claims in a statement to Distractify.
"We take allegations like this seriously and we are looking into the concerns raised by the guest. We also can confirm the guest will not be charged for the damages," the Airbnb spokesperson said.
Article continues below advertisement
TikTok users agree with Aceyaa's belief that people should opt for hotels instead of Airbnb.
Unfortunately, it appears that Airbnb has burned a lot of bridges with past guests. After Aceyaa shared her sentiments on TikTok about her experience, many folks believe in opting for a hotel.
"I hate Airbnb. Pay a cleaning fee and demand that we clean. Who wants their last memories to be cleaning," one person commented.
"OMG, sis. This exact thing happened to me but as soon as I got the charge, I immediately disputed it and told them I was going to involve my lawyer," another person shared.
"I've been going back to using hotels. I'm not a fan of Airbnb because there are too many horrible and greedy hosts," another person chimed in.
Use Airbnb at your discretion.