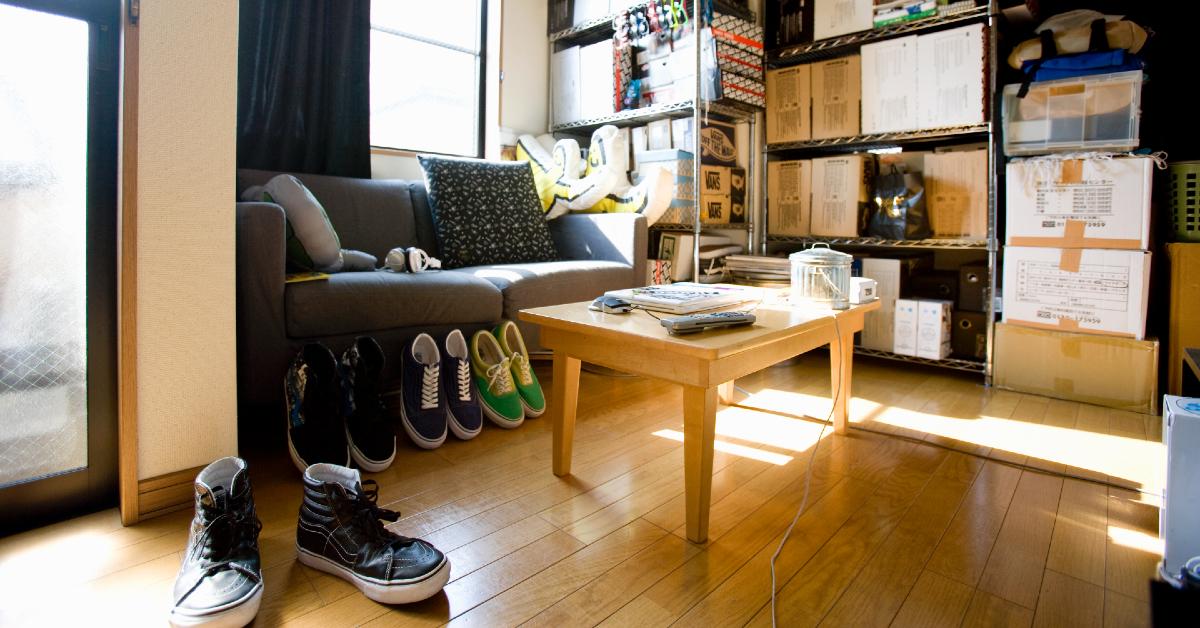 TikToker Moves to NYC Only to Realize Airbnb He Rented Was Already Occupied
A TikToker delineated a common Airbnb scam that ended up costing him $1,000 and he's warning others about it online.
Article continues below advertisement
Which means that folks who are scrambling to find affordable housing are more often than not the biggest victims of these scams, which offer up enticing deals that may seem too good to be true. Which appears is what happened to TikToker Austin Wallace (@_austin_wallace), who lost $1,000 to a scammer.
Article continues below advertisement
In a viral clip, he explained how excited he was prior to going to the Airbnb, having made the decision to move to New York City. But his excitement was dampened as he arrived to his new temporary home and realized the unit was already occupied.
This is such a common occurrence in NYC, that the city's Attorney General released a statement about the practice, warning travelers of such practices.
Article continues below advertisement

In Austin's case, someone listed the unit on Airbnb and took his money, but there were other folks living there who had also paid to use the unit. in a situation kind of like the one in The Visitor. "I can't make this s--t up. I just got scammed...a thousand dollars," Austin says in the TikTok.
Article continues below advertisement

He then cuts to a woman arguing on his behalf outside of the unit he was supposed to rent, "Nicolina right? She has this poor guy out here, who paid money for an Airbnb and she doesn't even own this property," the video then cuts to an incredulous Austin who says, "Welcome to New York City!"
Article continues below advertisement

When the video cuts back to the woman, who appears to be a building manager. "I know she's been doing this for a while, that's why she's getting kicked out," she says, which is presumably a reference to the woman who rented the unit to Austin.
Article continues below advertisement

One of the people in the unit upon Austin's arrival makes a phone call to Nicolina. "Hi, yeah, there's like a leasing agent here... a guy said he's Airbnb'ing from you...if you wanna talk to her."
We learn in the video that the leasing agent in question who is at the door with Austin is named Jocelyn.
Article continues below advertisement

The person on the other line asks the female resident on the phone what his name is, he tells her and she relays that information. "He's right here. He's just standing at the door of the apartment. He's saying that he paid $1,000 for a month for apartment 152. Yeah, and Jocelyn said that you have to be out by Monday."
Article continues below advertisement

Jocelyn informs the woman on the phone with Nicolina that "there's nothing to talk about" and the person who rented the apartment to Austin needs to "figure out" what she's going to do. Nicolina seems to deny she rented the apartment, but Jocelyn doesn't appear to be buying it, even referencing the woman's email stating, "She's been doing this."
Article continues below advertisement

Austin asks if he should go through Airbnb to get his money back, to which Nicolina, who is on speakerphone, says that's what he should do. "She's full of it," Jocelyn states, after remarking that Nicolina emailed him instructions to get into the unit.
"How are you Airbnb'ing something you're renting?" Jocelyn asks while walking through the hallway with Austin before adding, "and you have a balance...you're not even paying it."
Article continues below advertisement

"And she wants to act like she's a wise guy...that she doesn't know what's going on...I hate people who do that. Well I'm hopeful that you're going to get your money back...it's definitely her, this has been going on for a long time," Jocely said. "As far as actually scamming somebody, double booking ... I've never seen that happen, but, once I saw that email..." Jocelyn trailed off, shaking her head.
Article continues below advertisement

According to the comments, Austin was eventually able to get another Airbnb unit in NYC until he could figure out a more permanent living situation.