"I Could Legit Open a Travel Agency" — Woman Shares Cost-Effective Airbnb Travel Hack
In a viral video, a woman shares an Airbnb travel hack that will save guests a decent amount of money. Read on for the full story!
We think society has progressed past the need for Airbnb, but others would disagree. In fact, many are still actively booking trips with the rental company and sharing hacks for travelers to try out.
Article continues below advertisement
In July 2023, TikTok user @annathingbutanimals took to the social media platform to share a traveling hack that has saved her some serious cash. Read on to learn how you can also save "thousands of dollars."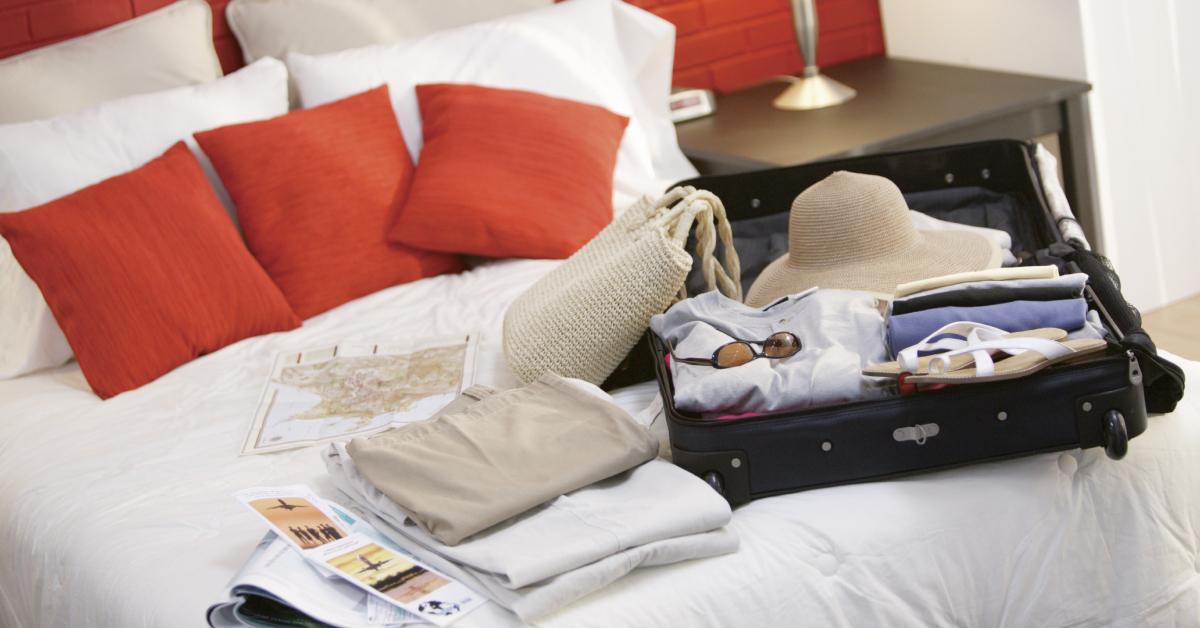 Article continues below advertisement
The latest Airbnb travel hack will save "thousands of dollars."
In the minute-long viral video, which has amassed 1.8 million views on TikTok, the creator, Anna, tells viewers that she's "done gatekeeping" a travel hack that saves her "thousands of dollars."
"I cannot believe nobody is talking about this," she said. "Every time, and I mean every time, you stay in an Airbnb, save [the hosts'] phone number. I don't care how long it's been ... some of these people, I kid you not, have like 30 properties, and they would so much rather rent it to somebody they know."
Article continues below advertisement
"Every time I'm going somewhere, I go through my Rolodex. I [think], 'OK, who do I know there?'" the TikTok creator added. "And I'm like, 'Hey, it's Anna. I stayed in your Airbnb on [insert location and dates], absolutely loved it. [I'm] coming to [insert new location], [and] I was wondering if you have anything during this time?'"
Article continues below advertisement
She further explained, "And then, whatever the list price is, whatever the price they give you, just say, 'Hey, can I pay you [insert 70 percent] of that if I pay you in cash?' If it's off-season or last minute, you can even go lower."
"I've done like 50 percent," Anna revealed, adding that she's saved $500 in just one month.
Anna's travel hack has left fellow TikTokers divided.
Anna's video has left many on the social media platform divided. Many users took the time to praise the travel hack, including a few Airbnb hosts.
"I'm an Airbnb host, and she is ABSOLUTELY CORRECT," said one TikTok user. Another wrote, "This is genius. We have 4-5 Airbnb, and we have discounted multiple properties, especially if it's not booked out."
Article continues below advertisement
A third person stated, "Yup — as a host, this is so true. Spread the word!"
"I am a property manager, and yes, this is almost always true! Worth a shot!" a fourth commented.

Article continues below advertisement
Several travelers also weighed in on the hack, with one writing, "Yep! It works! Especially when you're a great tenant and take care of the property while you're there."
"Yep! Stayed at a Vrbo, and the host was so nice! She just asked that I call her whenever I wanted to stay again instead of [going] through the app," a second traveler penned.
On the other hand, many travelers are worried about being scammed: "It's a risk to book an Airbnb 'off the books' like this," one TikTok user explained. "You lose benefits and securities that, like, keep you safe."
Article continues below advertisement

"You have zero protection or contract if you pay cash and don't go through the Airbnb website," said another person, who added that it seems "sketchy." A third revealed they tried Anna's hack and were, in fact, scammed.
"We did this and arrived to a total scam and no Airbnb. We were left scrambling, and it was awful," they wrote.
Will you try this Airbnb travel hack on your next getaway? Let us know!