Airline Announces "Child-Free" Zone for Passengers Who Hate Screaming Babies on Flights
An airline offering kid-free flights for folks who don't want to listen to the jibber jabber and cries of children has sparked controversy on the web.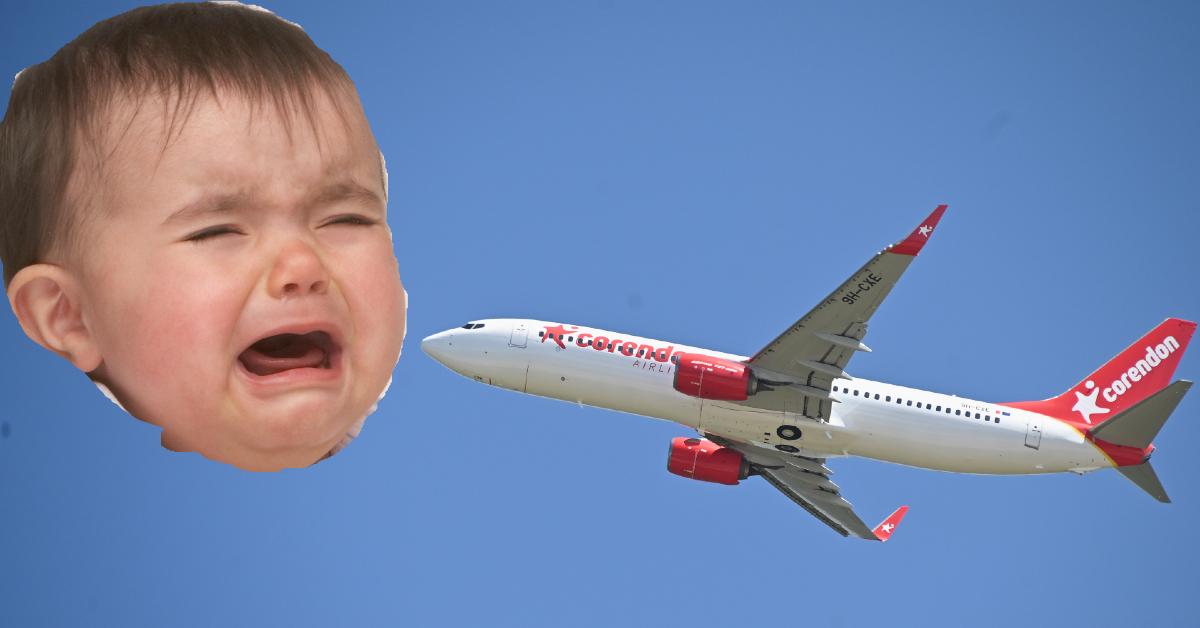 Article continues below advertisement
You also want to make sure that you're getting to the airport early enough just in case you have to wait in an ungodly long line and wade through swarms of delayed and irate passengers, to boot.
But the stress doesn't just end there: once you're finally on the plane you have to deal with all of the other passengers who are sharing the space with you.
And if the sound of being surrounded by screeching infants, whining toddlers, and other overly chatty kids with no sense of volume while you're stuck in a fuselage thousands of feet up in the air doesn't seem like you're idea of a good time, well, your journey could become absolutely miserable.
Article continues below advertisement
That is, unless, you could ensure that you would at the very least not have to endure that part of air travel, which is an option that Corendon Airlines is offering its passengers.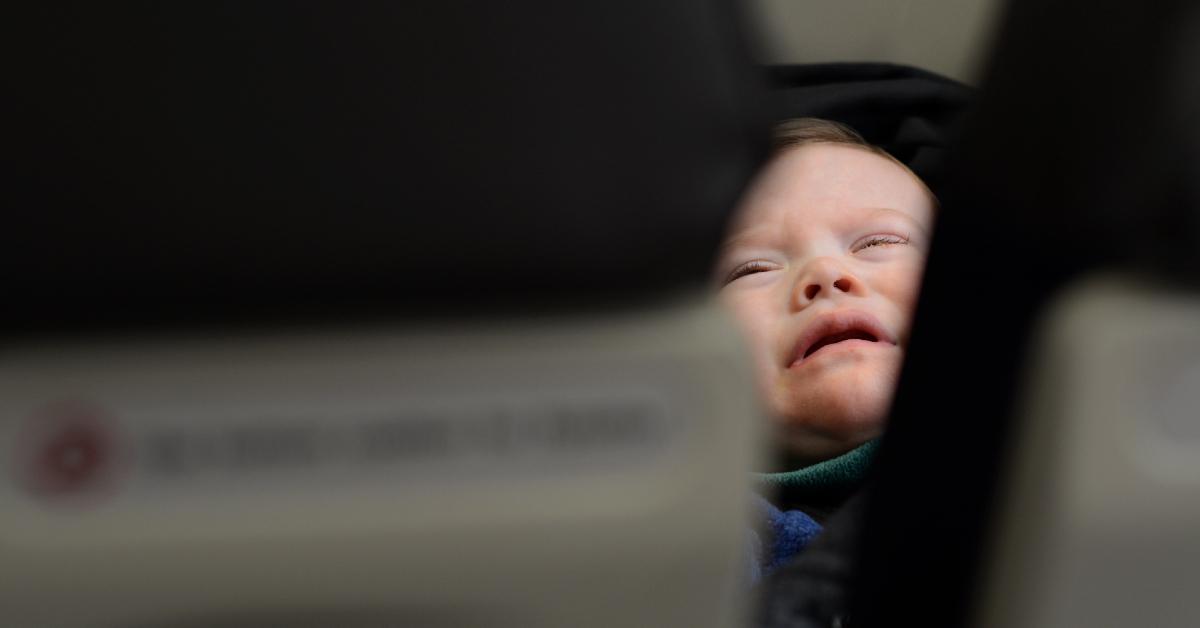 Article continues below advertisement
The Turkish-based air travel company is giving fliers commuting from Amsterdam to the Caribbean the option to book themselves in a part of the plane that doesn't have children in it for a premium price.
However, as Insider writes, this doesn't entirely solve the problem of hearing kids on an airplane, as someone yodeling at the top of their lungs at the back of the plane will surely be heard by folks who are sitting in another area of the vessel.
Article continues below advertisement
A writer for the outlet even suggested that it would behoove the airline to offer flights that ban children from certain flights altogether: if you're traveling with a kid, then you've got to pick another time.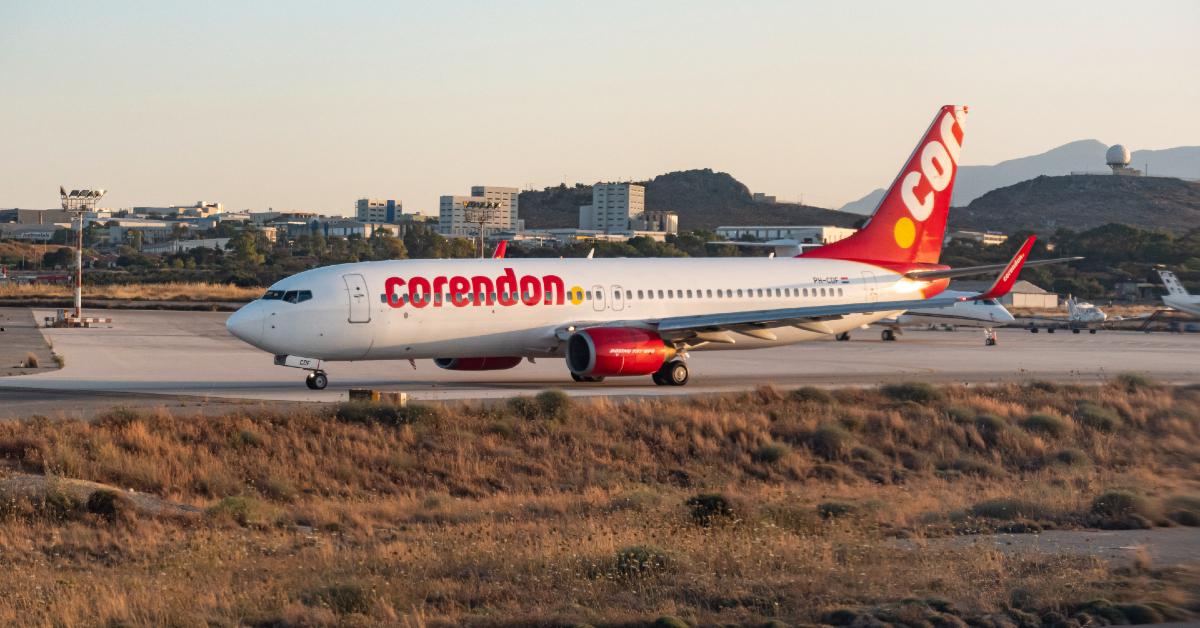 Article continues below advertisement
"After all, there are adults-only cruises and resorts – so why not adults-only flights too?" the Insider writer argued.
Travel + Leisure also wrote about the child-free flight zones: "A Turkish airline just announced a unique policy on a specific route to the Caribbean — a no kids zone on one of its long-haul routes."
The publication served up more specifics too about the zones, in case this type of up-in-the-air perk appeals to you: "On Corendon Airlines' 10-hour flight from Amsterdam to Curacao, passengers will have to be at least 16 years old to sit in the front of the aircraft, the carrier announced this week. The policy will go into effect on Nov. 3."
Article continues below advertisement
So what are the dimensions of the zone? T+L went on to say that it's a 9 seat area that packs extra legroom for its fliers, along with 93 other standard economy seats. The area will also sport curtains along with "walls" presumably collapsible ones, that help to deaden noises from the "family" zone behind fliers who pick this option.
Article continues below advertisement
If you're wondering how much this option costs, it's significantly more than the cost of a standard ticket: around $107 compared to approximately $48 for each portion of the flight — so more than double, which can easily rack up especially if you're traveling with multiple people.
Corendon airline's founder, Atilay Uslu sees this as a plus for both fliers who are annoyed with the sounds of children aboard and airplane and families as well.
Article continues below advertisement
"This can have a positive effect on parents traveling with small children. They can enjoy the flight without worrying if their children make more noise," he said.
Article continues below advertisement
Article continues below advertisement
AirAsia X has a similar stipulation for these child-free zones in its planes, which should help minimize your chances of hearing a bunch of commotion when you're aboard. Which is all fine and dandy until you're seated within earshot of someone who takes lax airport drinking etiquette as a personal challenge.
News of Corendon's newest offering has blown up online as well, and there were several folks who talked about whether or not the offering is worth it, or is even fair to families.
What do you think?