This Woman Says She Makes About $26K a Month as a Topless Maid — Here's How
TikTok creator @sincerest_sammi has a lucrative hustle as a topless maid. She provides her best tips on how to make a career out of it.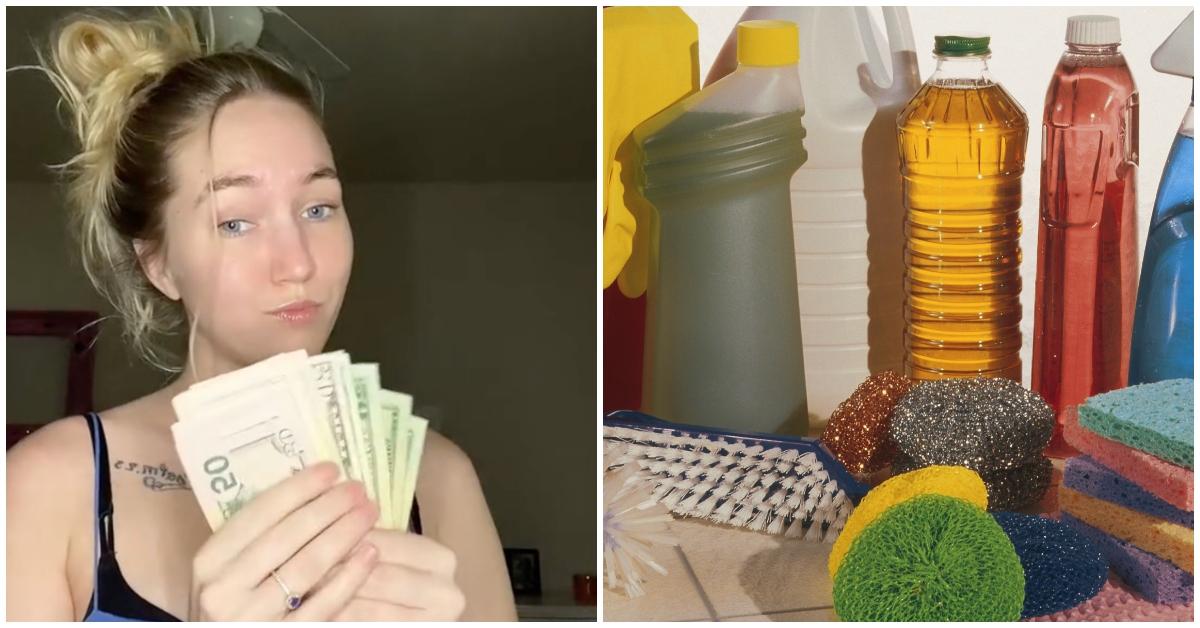 What's the secret to earning big in the cleaning industry? One Florida woman may just cracked it, but it requires wearing a rather untraditional uniform.
Keep reading to learn how this boss lady earns upwards of $20,000 a month just from cleaning people's homes.
Article continues below advertisement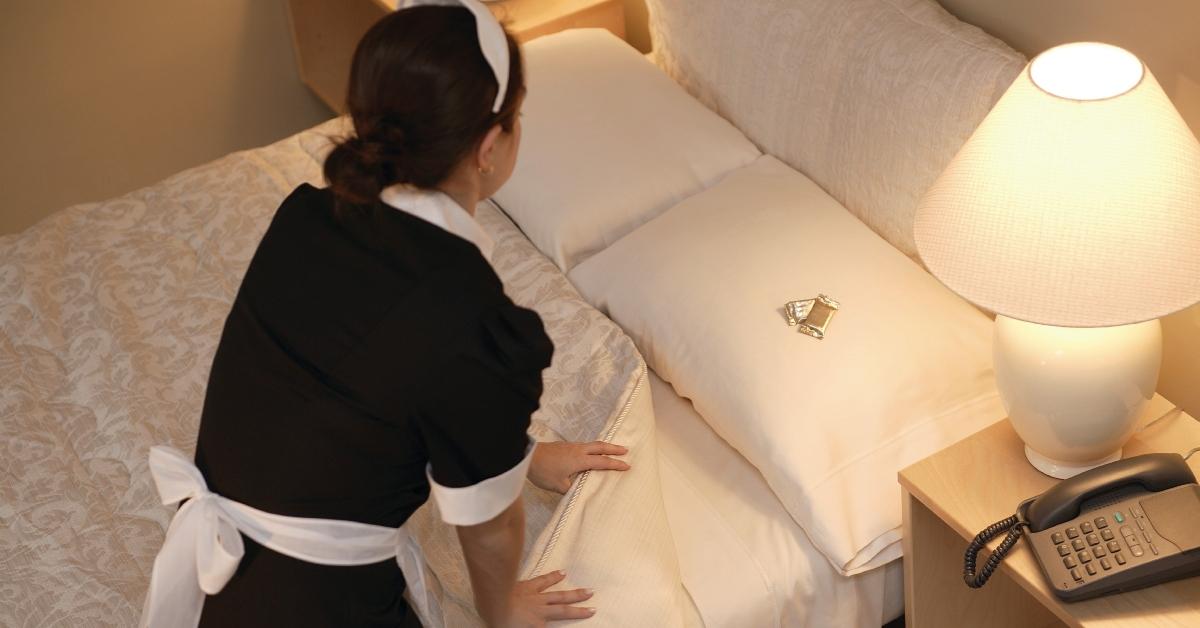 Yes, being a topless maid is a real job. Meet Sammi!
According to ZipRecruiter, the average maid makes approximately $2,944 a month. However, Sammi is not your average maid.
Article continues below advertisement
Sammi, who goes by @sincerest_sammi on TikTok, is a topless maid. Instead of wearing a stuffy uniform from head to toe, she shows up to clients' houses in skimpy clothing with cleaning products in tow. And as she explained in a TikTok video, she's raking in approximately $26,000 a month just from this work.
Article continues below advertisement
But that's just one stream of revenue for Sammi.
"I do a bunch of stuff. I am a topless maid, I am a bikini car washer, I do OnlyFans, I'm a topless tractor mower, I'm a stripper, I'm a dominatrix, I do landscaping with a bikini on," Sammi explains in a video.
Basically, she takes your typical service industry gigs and adds elements of adult entertainment.
Collectively, Sammi estimated that all these jobs brought her around $128,000 a month, before taxes.
Article continues below advertisement
However, Sammi warns that this isn't easy money. She explains that she works for about 12 hours each day. She'll usually wake up around 6 a.m. and work on her OnlyFans account and her business postings for a few hours. Then, for the the rest of the day, she's out working for her clients.
Sammi also has a few employees that help her organize everything.
Article continues below advertisement
How does one become a topless maid? Sammi shares her best advice.
In the above video, Sammi shares some of her best tips and tricks to being a topless maid. While she has since expanded her client services, this is where she got her start.
"The very first thing that you're going to want to do is go on Amazon and get some really cute maid outfits," Sammi says. And by cute maid outfits, she does not mean cosplay Mrs. Doubtfire.
Next, promote your business on social media. "You can say something like 'I'm starting a topless maid business in the [insert city, state] area,'" Sammi says.
If there is any confusion about what you do, Sammi says to make sure you confirm with potentially interested clients that you do not offer escort services.
"The next thing you're going to want to get is some form of security. Whether that be somebody you know, or [someone] with an actual company," Sammi says.
Article continues below advertisement

Now, it's time to have a lawyer write up a contract for your business. "This is going to keep you safe, legally. The contract will have all of the rules and regulations, stating what the client can and cannot do. And if they break those rules, you can terminate service without giving a refund," Sammi explains.
When going to a client's home, Sammi advises taking the payment first before changing into your maid outfit.
Article continues below advertisement

Sammi also says to have your security on standby, "whether you want them to wait in the car or if you want them to wait outside the front door."
Last but not least, Sammi wears an SOS watch while working. If she is in trouble, all she has to do is press a button on her watch and her security will be alerted immediately. While her watch is custom-made, she suggests looking into Invisawear smart jewelry, which is available on Amazon.