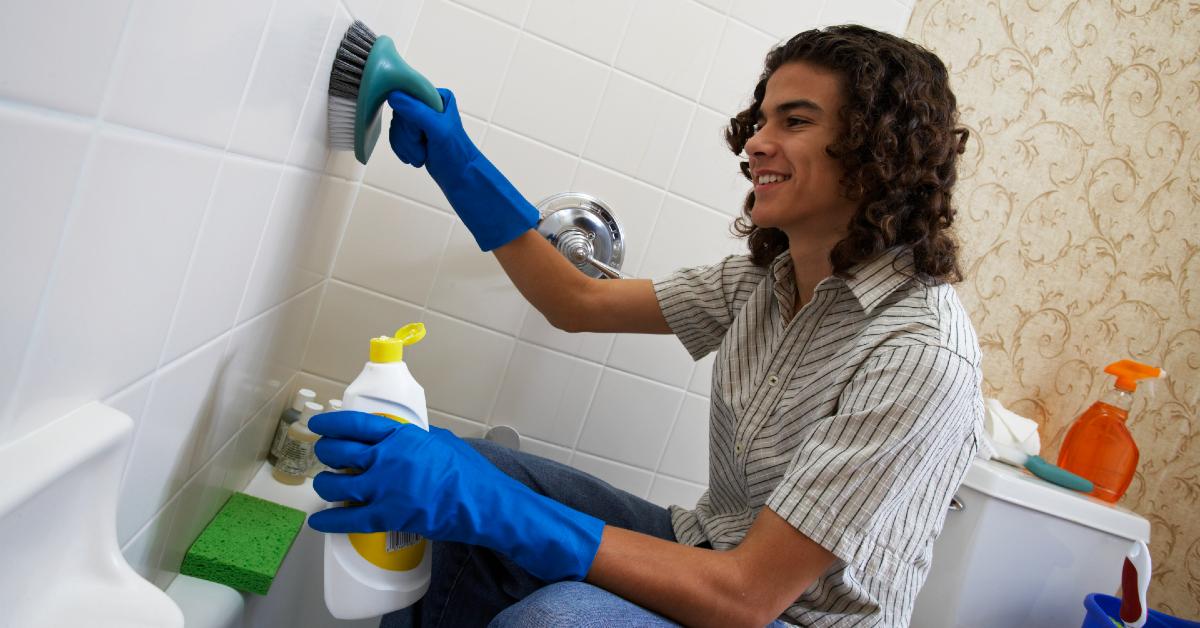 Woman Shocks TikTok After Sharing How Much She Makes a Week Cleaning Houses
A housekeeper posted how much she earns in a week with her own business and others are feeling pretty entrepreneurial all of a sudden.
There are some folks who will tell you that no matter what, if you're working for someone else, you're getting scammed and in a lot of instances, it's hard to argue with that logic. Sure, on your own it might be difficult to get access to the kind of network/infrastructure that makes it possible to have a high volume of work.
Article continues below advertisement
But if you have your own enterprise, you are responsible for 100% of the profits. You get to decide what you're spending your overhead on. And you can control your own work schedule.
And while launching your own enterprise can be intimidating, it basically boils down to two things: providing a service that people want and are willing to pay for, and making sure people know about your service.
For a TikToker named Anastasia (@anadovada), it turns out that her full-time job of being a housekeeper actually pays pretty darn well. At least that's what a lot of TikTokers think, because after seeing what her weekly take-home was, there are throngs of people who are saying that they want to get into the same line of work now.
Article continues below advertisement
Anastasia begins the video by writing: "How much I make in a week cleaning," as she shows herself performing various cleaning tasks like sweeping a floor, cleaning bathroom fixtures, scrubbing toilets, wiping down grease from a kitchen hot plate, and wiping down a mirror.
Article continues below advertisement

She lists her total cleaning take-homes for each day of the week. Here's her breakdown:
Monday: $480
Tuesday: $360
Wednesday: $440
Thursday: $397
Friday: $627
That left her with a weekly total of $2,304, which is pretty darn good for five days of work.
Article continues below advertisement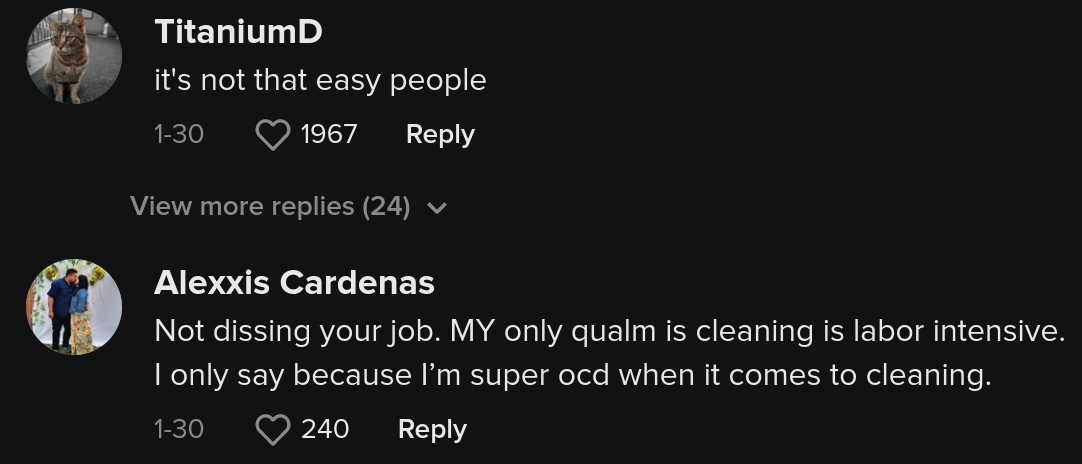 Of course, there are other factors to consider, like her overhead costs for running the business. How much is she spending on gas/charging in order to get from house to house? What do the cleaning products/materials she purchases cost? And how much time she's spending per house.
Article continues below advertisement

But if that's her average weekly take home, she's netting a solid $9,200 per month, which isn't bad. Plus, when you have your own business, there are a ton of things that you can write off too like your car, and your home can technically be your office, especially if you're storing all of your cleaning equipment there.
Article continues below advertisement

After seeing how much Anastasia earned in a five day span, there were a number of TikTokers who suddenly became very interested in launching their own cleaning enterprise.
Article continues below advertisement

"I might just go into cleaning business," one TikToker wrote. Another said that launching their own cleaning business has more to do with their love of the work than the "get" of a sizable weekly payout: "I want to run my own cleaning business SOOO BAD. Not bcuz of the money but bcuz I honestly LOVEEE to clean. It's therapeutic for me"
Article continues below advertisement

Another user in the comments section said that they started their own cleaning business a couple of years ago and that they were extremely happy with the decision: "I started my own cleaning business about 2 years ago. Love it. I've got kids in traveling sports so it helps that I make my own schedule"
Article continues below advertisement

Others were able to expand their operations to pull in more clients: "So true, my mom started with 2-5 houses now she has around 200 houses and employs 7 people."