10 Con Artists Who Are Really Bad at Their Job
Some internet scammers are sophisticated and convincing. These are not them. Check out TK very clumsy internet scammers and the targets who were not born yesterday.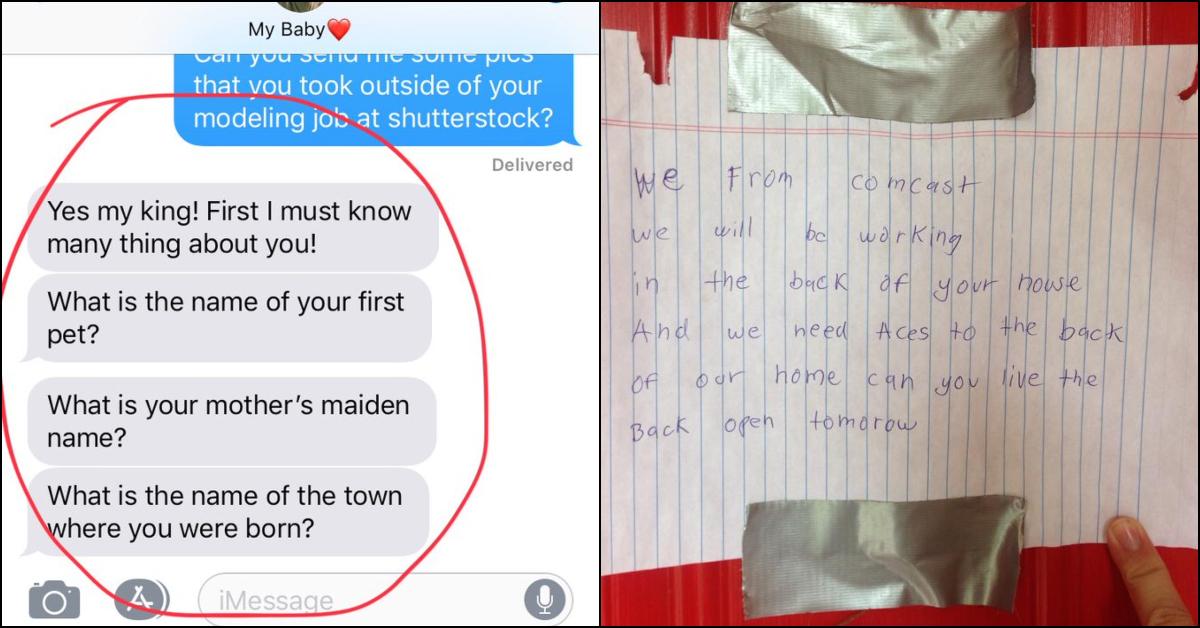 There are some very clever scammers on the internet who use convincing tactics to secure money and sensitive information from their targets. But you won't find any of those here.
These are the lazy scammers just hoping if they hit enough people they'll eventually find somebody literally born yesterday with a flush bank account. Instead, they found savvy consumers looking to have a little fun, either by trolling them to waste their time or just by broadcasting their stupidity for all to see. Sure, it's probably best to ignore obvious scams and phishing attempts, but where's the fun in that?
Article continues below advertisement
It's so nice to talk to someone interested in *me* for a change...
A lot of people saw this tweet and didn't get that this "king" is definitely in on the joke. Obviously this guy knows his new internet GF is not a stock photography model and her questions are not innocent attempts to get to know him better. This is definitely what folks in the comedy world call "a bit," where he's playing the hopelessly gullible guy too love-starved to see when he's being played.
A lot of stock photo models are looking for love!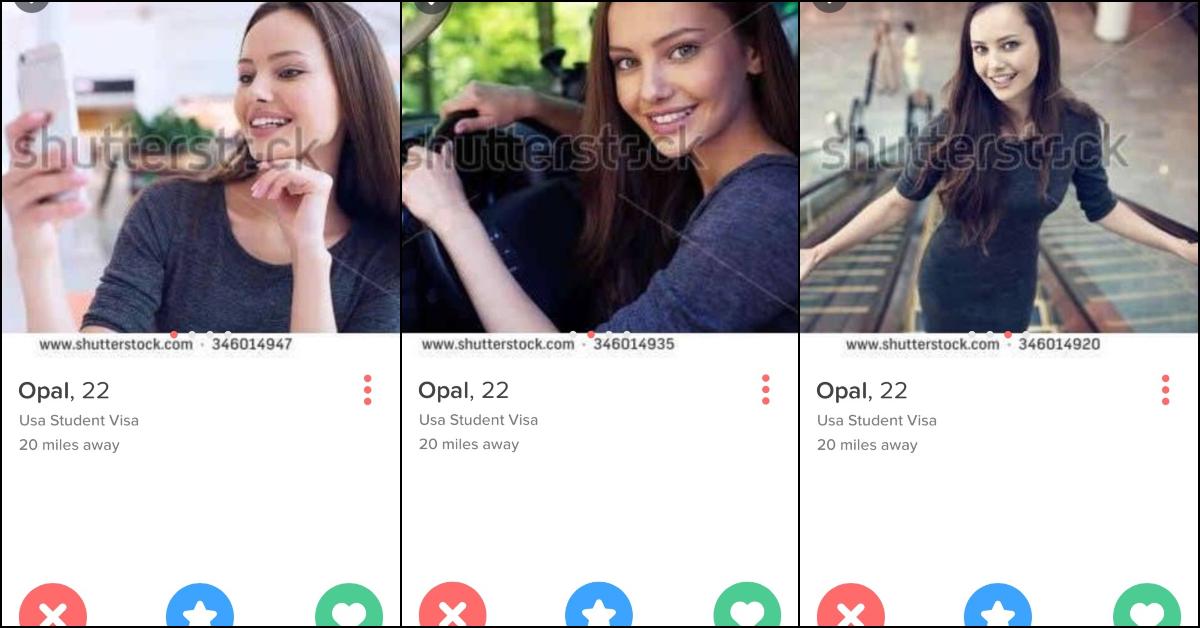 Opal here is a single in your area and definitely not a catfish looking for suckers with watermarked stock photography! She lives in the town of Usa Student Visa, just 20 miles away!
Article continues below advertisement
When you try to scam a cop...
A lot of people have gotten those calls informing them their Social Security number has been suspended. Unfortunately some have been tricked by this, but it's very easy to avoid with the knowledge that your SSN can't ever be "suspended" due to suspicious activity. This cop received such a call and kept the scammer on the phone for over 10 minutes as he tried to threaten her into revealing sensitive information to clear her name.
Article continues below advertisement
Can I see some ID?
Some scammers will send a photo ID to make themselves seem legit to their targets. Unfortunately, most of them aren't too good at Photoshop and possibly have never seen a photo ID in real life. One redditor who asked for proof of identification from an obvious scammer got back this photo from a supposed diplomat from the country of *checks notes* BMW Automobile? An extra bonus is the horrible "fingerprint" in the lower left corner that looks to have been made in blood.
Article continues below advertisement
Don't hate the gamer, hate the game.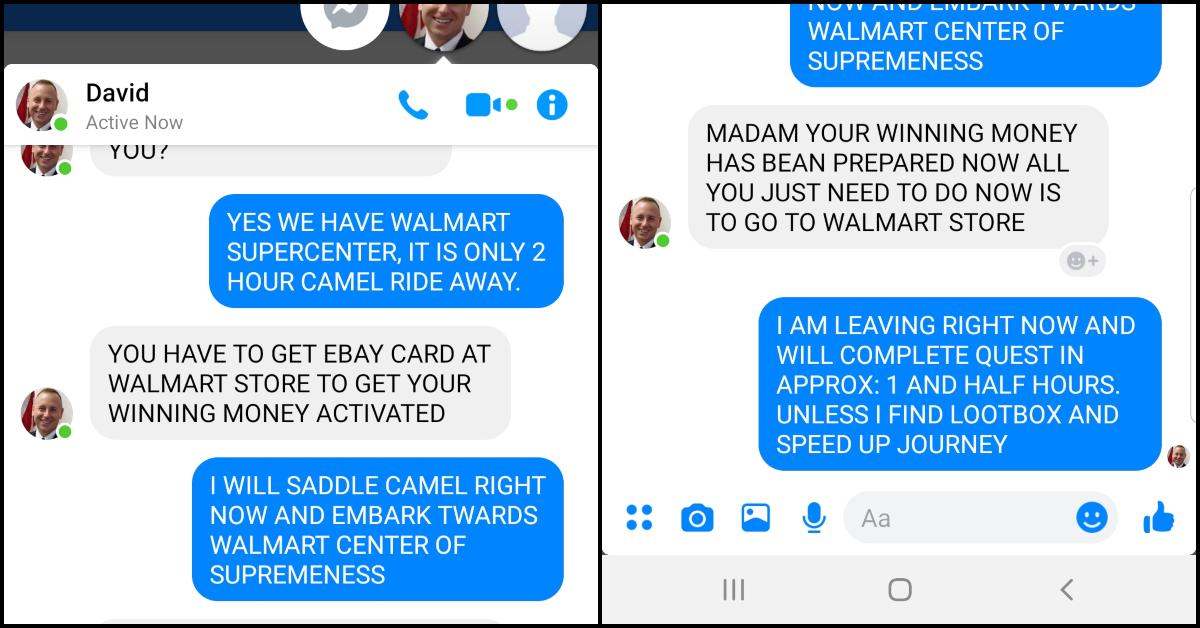 Nothing says SCAM like someone who writes in all caps and calls you "madam." Also, it seems totally legitimate for one's prizewinnings to be contingent upon first procuring a gift card for... eBay. This sort of attempt happens a lot on Facebook Messenger, with people promising 6- and 7-figure winnings in exchange for gift cards to major online retailers. This hilarious target decided to string along their scammer by declaring they would have to go on camel back to their nearest Walmart.
Article continues below advertisement
A grammar lesson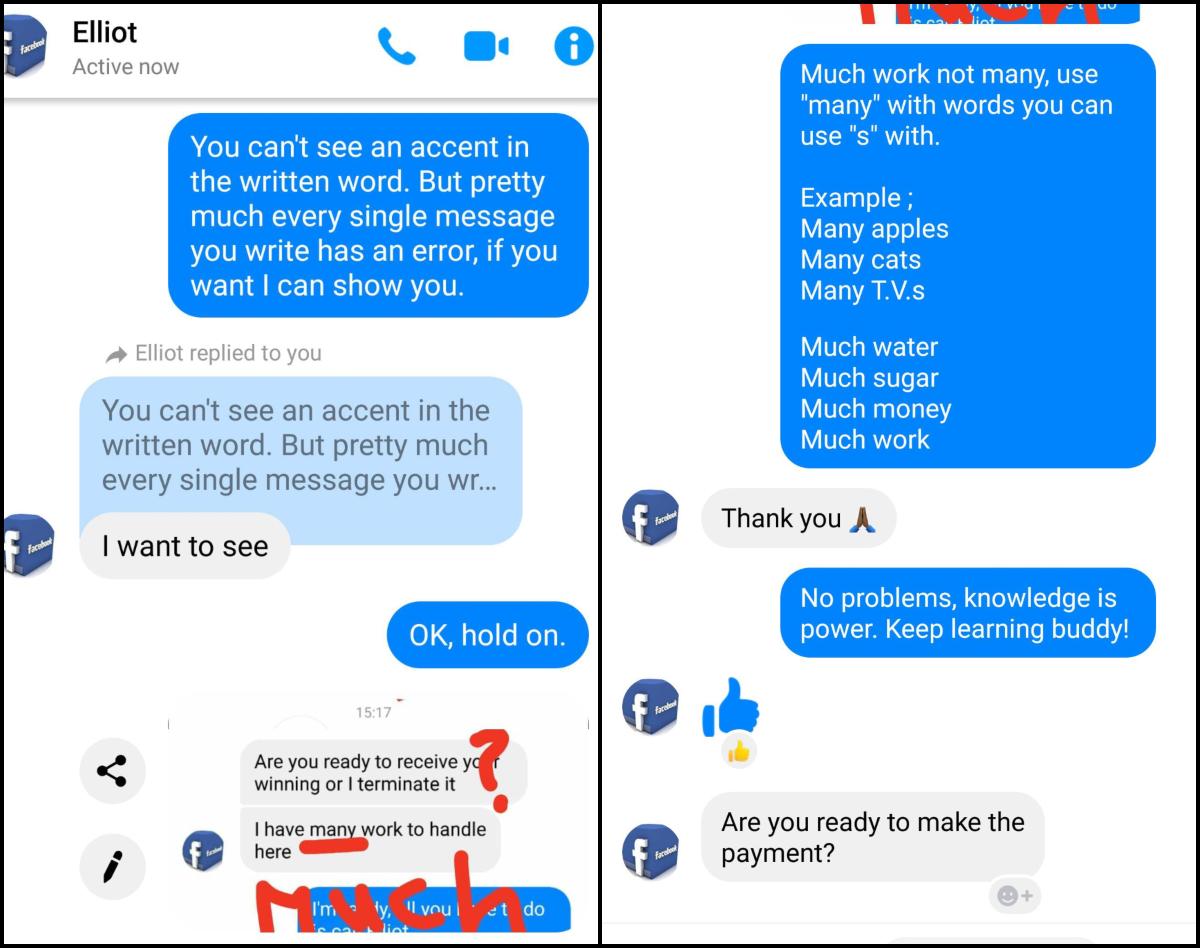 Repeated grammar mistakes that make it clear the messenger's first language isn't English are also a dead giveaway you've got an overseas scammer on your hands. Rather than ignore or block the scammer, this Good Samaritan took some time out to teach a con artist some helpful grammar hints to more effectively bilk people on Facebook. While they don't seem to understand the jig is up, you gotta respect the hustle.
Article continues below advertisement
Hello from the other side...
Lonely hearts scammers are a real problem on social media. They're pretty easy to spot: fresh accounts with very few content and followers will try to reach out over Facebook messenger or Instagram DMs and flatter you into wiring them money. Perhaps the best way to address a lonely hearts scammer is with the queen of lonely-hearts ballads herself, Adele. Sadly, it doesn't seem "Sandra" here is familiar with her chart-topping single, "Hello."
Article continues below advertisement
OK, I think I see what happened here. A scammer from a foreign country is trying to create a phishing email to convince the recipient their Paypal account was compromised. So they just took the verbiage that might appear in a legit email about an unauthorized login and then popped that into Google Translate. I see no other explanation for how the English phrase "final account timeliness loafers" came to be.
Article continues below advertisement
Wow, an analog scam!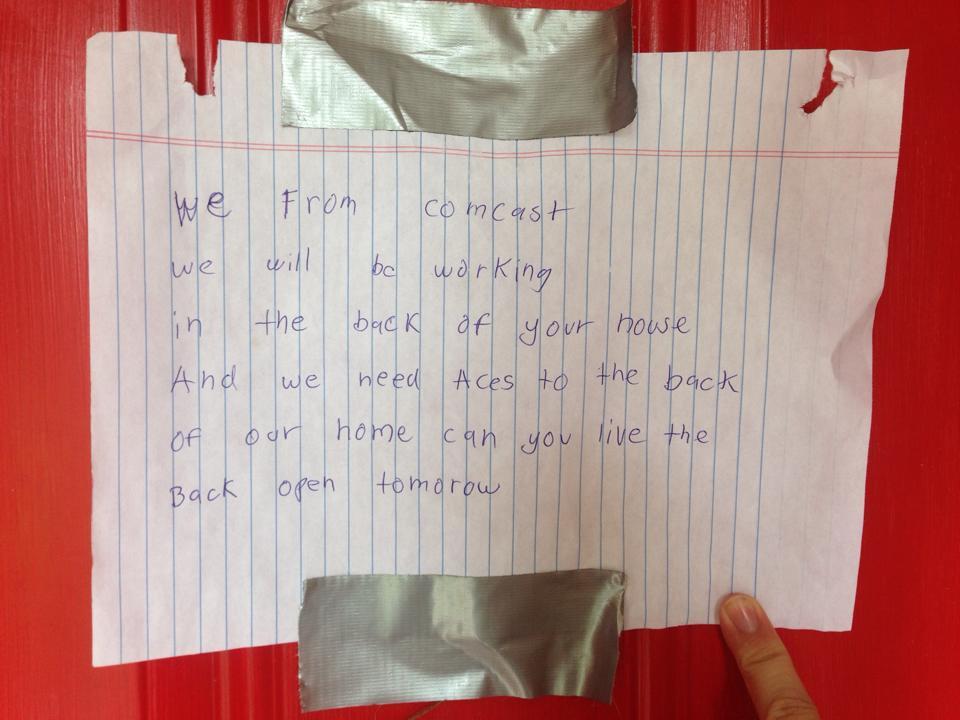 Though this isn't on the internet, it definitely has all the trappings of a bad internet scam. The would-be robbers can't be older than 10 if they think this note would convince anyone to leave their home unlocked and unattended. From the atrocious spelling to the fact it's written on a child's notebook paper and affixed to the door with duct tape, this is almost adorable. I hope they waited around for them the next day to see if they actually tried to follow up.
Article continues below advertisement
Hackers beware.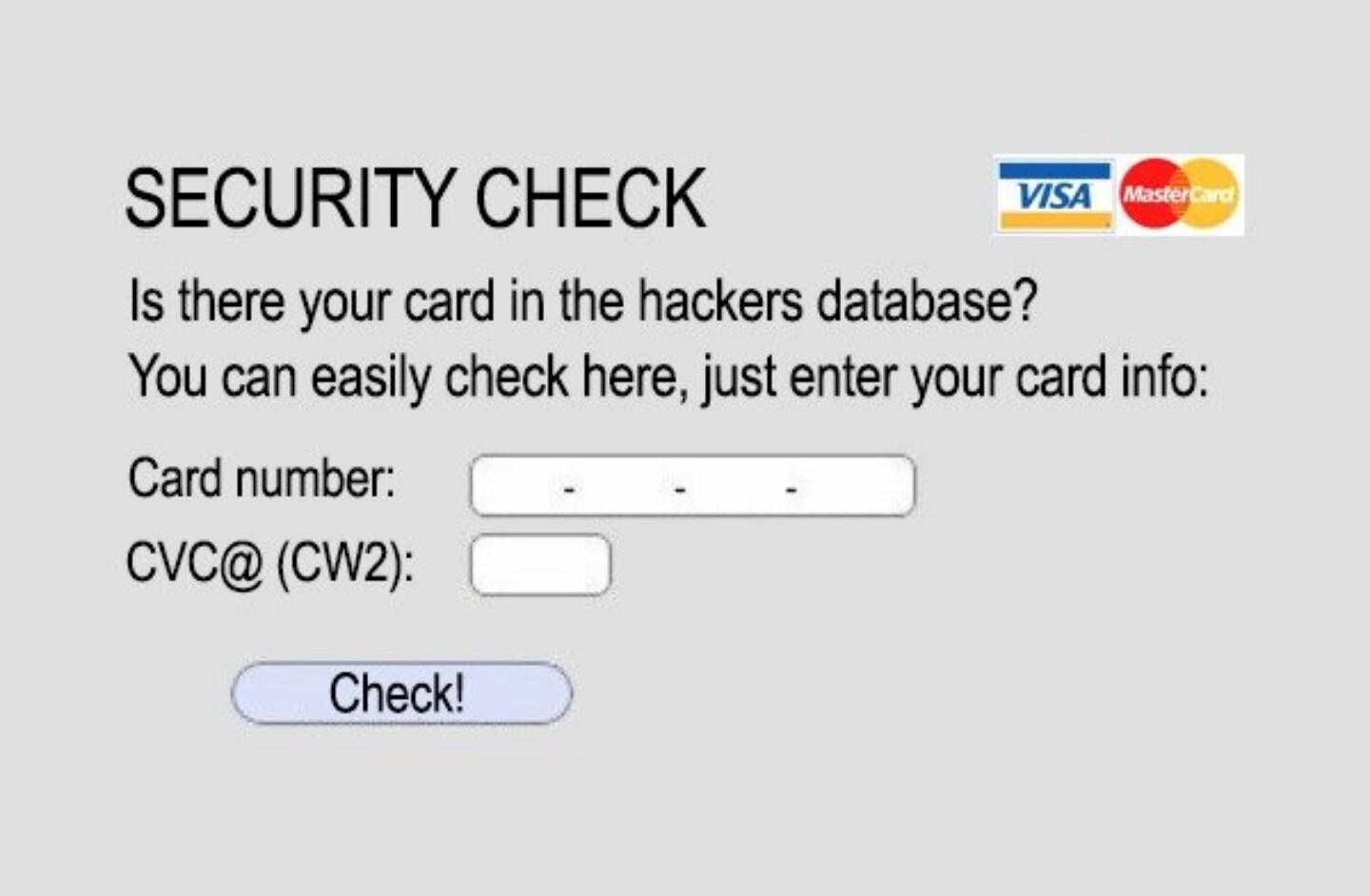 Oy, I really hope this one didn't work on anyone. "Is there your card in the hackers database?" Well, it sure is now if you completed this form. However, to really be complete they should have asked for the name on the card and the expiration date as well.