Woman Recounts Time Her Mom Accidentally Hired an Adult Entertainer for Her 5th Birthday
In a viral video, a woman shared the hilarious story of how her mom accidentally hired an adult entertainer for her 5th birthday — and it's epic.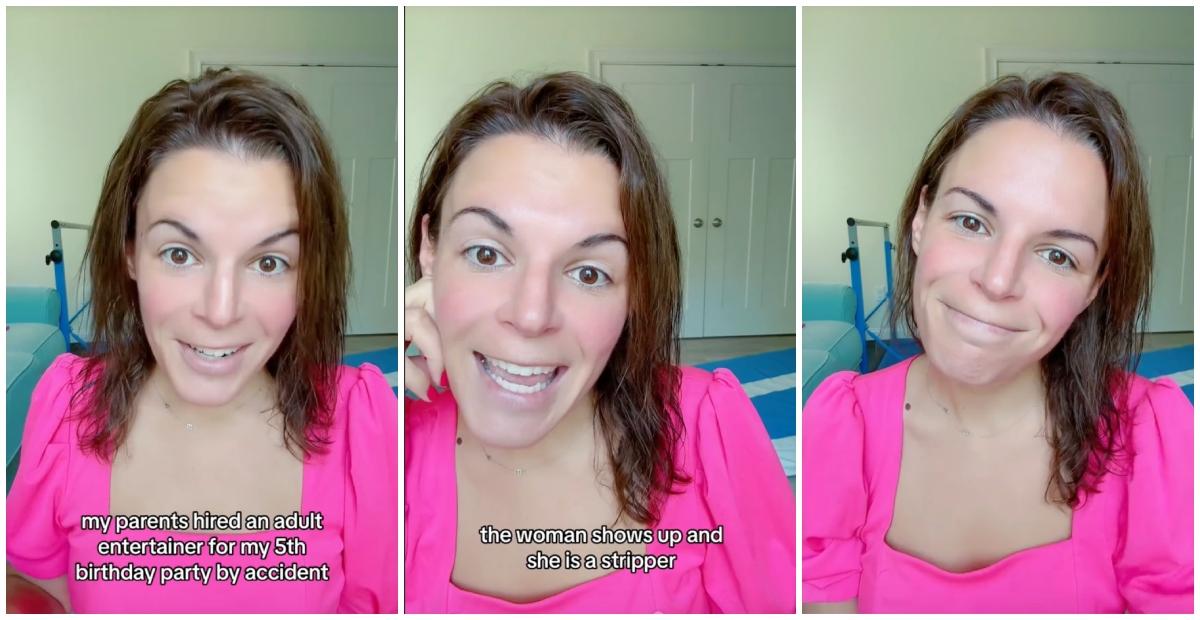 Did the Barbie movie bring back childhood memories for you? It sure did for one woman, who took to TikTok to recount a Barbie-themed birthday party she had when she was a kid.
While having a Barbie-themed party is nothing new, and pretty common in fact — this party had an unexpected twist. There was a special guest there: A stripper. And surprise, surprise: the stripper's name was Barbie.
Article continues below advertisement
Thankfully, the then-birthday girl didn't realize Barbie's mature profession and simply thought she had the best day ever. But when she did find out, it made quite the story and we're so glad we got to hear all about it.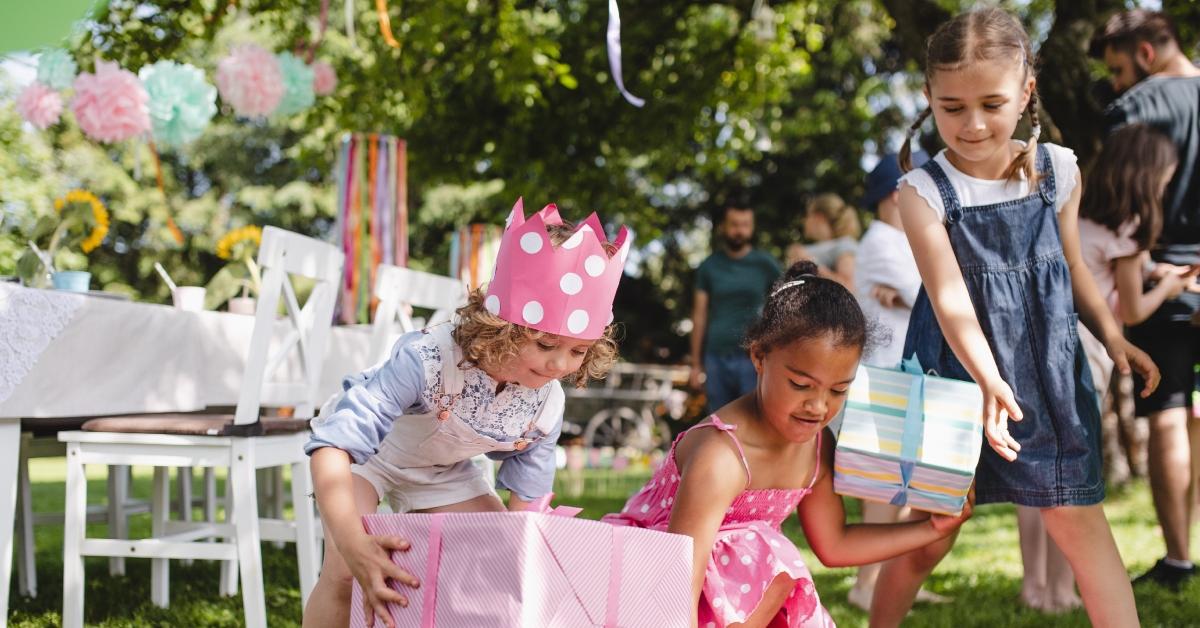 Article continues below advertisement
A woman says an adult entertainer named Barbie showed up to her birthday party as a child.
In honor of Barbie being released, one woman on TikTok named Julie (@joolia_go0lia) took to the platform to chat about her Barbie-themed birthday party as a kid.
She starts her video by saying, "My parents hired an adult entertainer for my 5th birthday party by accident," which is definitely not something you hear every day.
Article continues below advertisement
Donning a bright pink shirt, Julie explained that when she was five, she had a Barbie-themed birthday party and her mom had hired an entertainer she found in the phonebook to play Barbie at the party.
Given that her mom used the phonebook, you can already tell that this was likely before or in the early days of the internet so it's unlikely that the entertainer had a website with photos or anything like that.
Julie noted that "the woman shows up and she is a stripper."
Thankfully, the stripper was a good sport and played along right away after seeing the type of audience that was there.
"She did not take off her clothes," said Julie. "I followed her around thrilled that Barbie came to my birthday party. And all of the parents there had a really good laugh."
Article continues below advertisement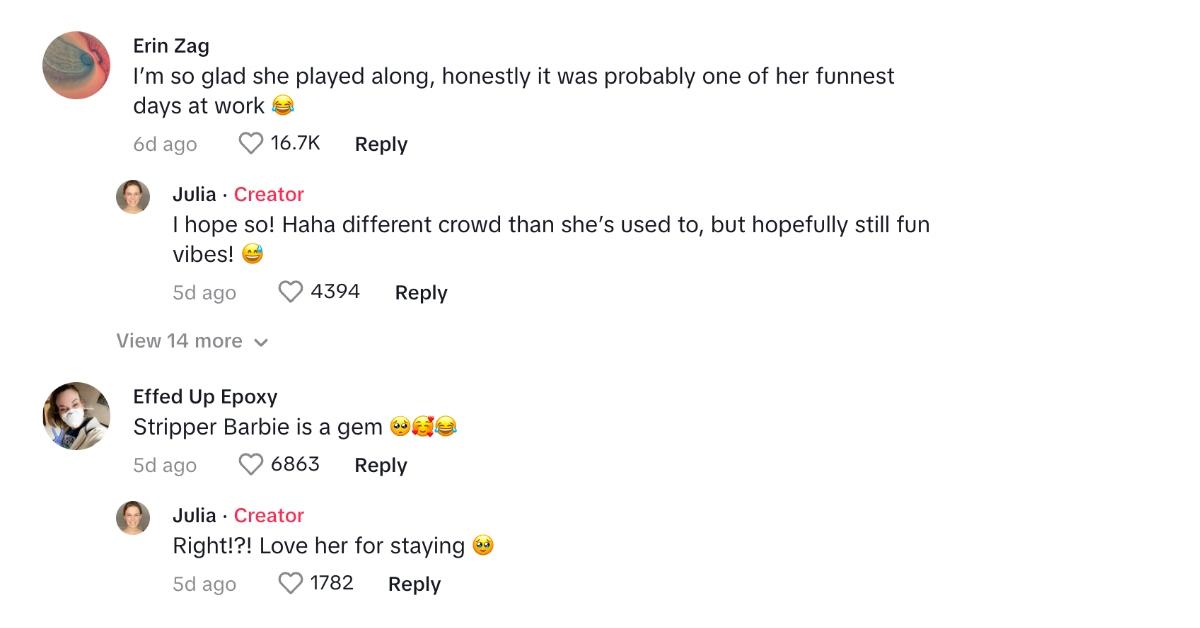 In the comment section, folks applauded the entertainer for not leaving Julie's birthday party and really committing to the necessary role.
"I'm so glad she played along, honestly it was probably one of her funniest days at work," wrote one person.
Article continues below advertisement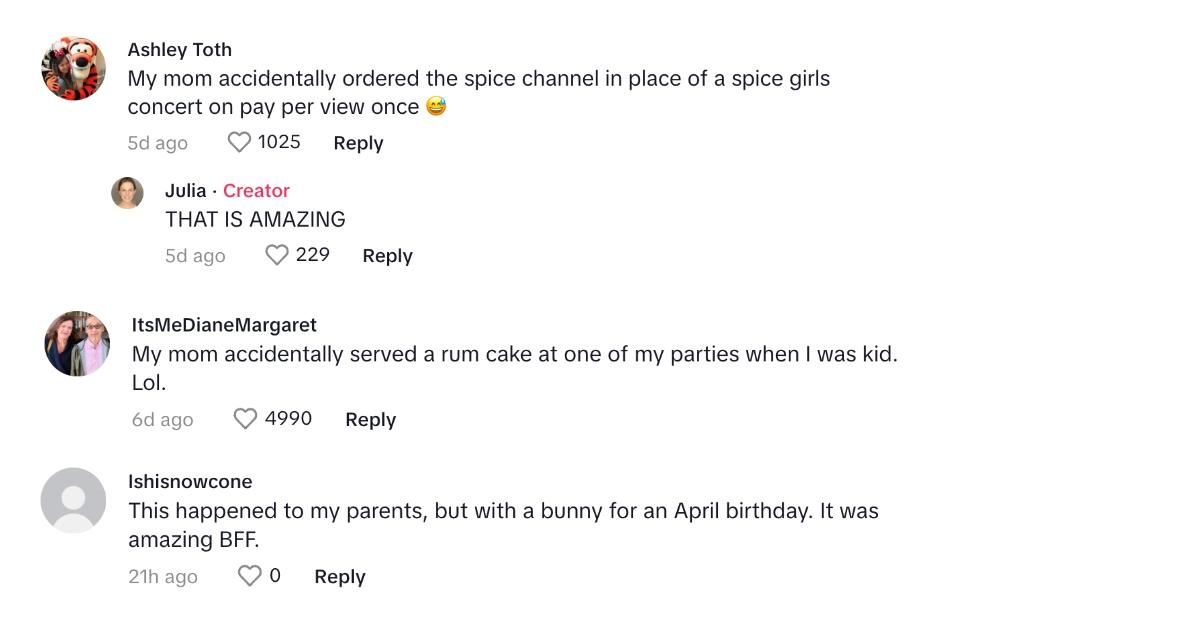 Other users had similar stories of how their parents also had an awkward NSFW mixup like this.
"This happened to my parents, but with a bunny for an April birthday. It was amazing," shared one person.
Article continues below advertisement
Another claimed that their mom had accidentally served a rum cake at one of their birthday parties as a kid.
A third user added: "My mom accidentally ordered the spice channel in place of a spice girls concert on pay-per-view once.
Julie noted that she was going to make another video where she would share photos from this special day. While she did keep her promise and returned to share more deets, she revealed that her mom, unfortunately, couldn't find the photos.
Article continues below advertisement
That said, we're really hoping TikTok and the algorithm gods will do their thing and find this Barbie adult entertainer. We have so many questions like "What was it like performing at a child's birthday party?" and "Did any other parents else ever confuse you for the famed Mattel doll, too?"