Woman Leaves Neighbors a Note About Timing Their Laundry, Has the Internet's Full Support
This woman was fed up with neighbors who refused to put a timer on their laundry, so she wrote them a note about it. Here's what she said!
Good manners go further than just saying please and thank you. Depending on the environment you're in, etiquette can be imperative — and this is especially true when you're sharing a communal laundry room.
Article continues below advertisement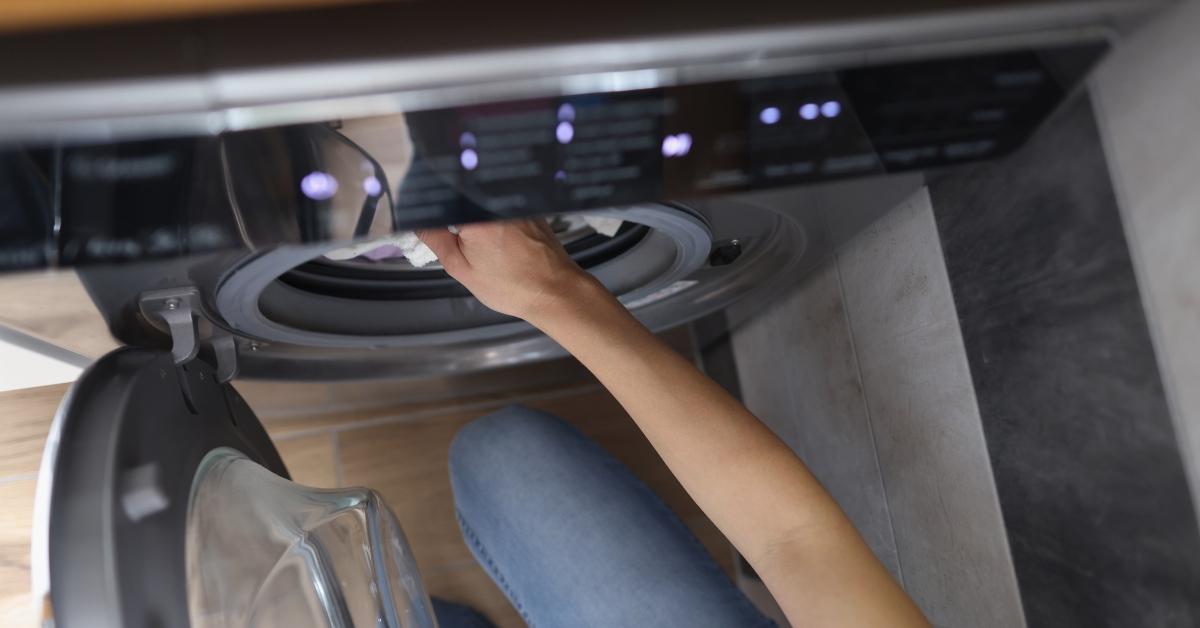 Article continues below advertisement
Petty or proactive? A woman leaves a note reminding her neighbors to set an alarm for their laundry.
Emily likes her clothes washed and dried just like the rest of us. The problem is, her neighbors just won't let her be great. She broke down her thoughts on shared laundry rooms in a video that has made its rounds on TikTok.
In the clip, she explained the grueling process she has to go through every time laundry day comes around. According to Emily, whenever it's time to transfer her clothes from the washing machine to the dryer, she runs into a problem.
Article continues below advertisement
"It's really annoying when I set up my laundry to be perfectly timed to go in when yours is done. And then yours is done and you're not taking it out so I can't put mine in and I have to wait [for] another half-hour and it's sitting there in the machine wet," she said without stopping for air.
Article continues below advertisement
Although Emily could easily avoid a long wait time in the laundry room by just removing their stuff and putting hers in, that comes at a risk.
Emily continued: "And then when I go to put [my clothes] in because I waited for you to come [and] get it and you still haven't gotten it yet and it's just sitting there."
Article continues below advertisement
"Then I have to take care of your laundry. And then I have to put mine in. But the whole time I'm stressing out that you're going to come in while I've got your laundry in my hand," the TikToker rambled on.
Although her friend warned that she may not be able to fit all of her sentiments in one note, somehow, our good sis made a way.
"Hey neighbors, please make sure to get your laundry within a few minutes of it being done so others can use the machine," she wrote with a smiley face. "I believe in you!"
Article continues below advertisement
Apparently, Emily's experience wasn't isolated. It seems that this communal laundry conundrum happens a lot more often than you'd think. In the comment section, others voiced that they would have done the same thing in Emily's shoes.
As a matter of fact, many commenters have been there and done that.
Article continues below advertisement
"One time, I took someone's laundry out of the dryer when it was done but it was still damp but I had to put mine in," TikTok user Diamond Jane wrote.
"When I went back to get mine out they opened the dryer on me [because] they thought I took their stuff out early. So I had to pay to start it again," Diamond added.
Although entertaining, you gotta say that this is probably the most first-world problem you've seen all day.