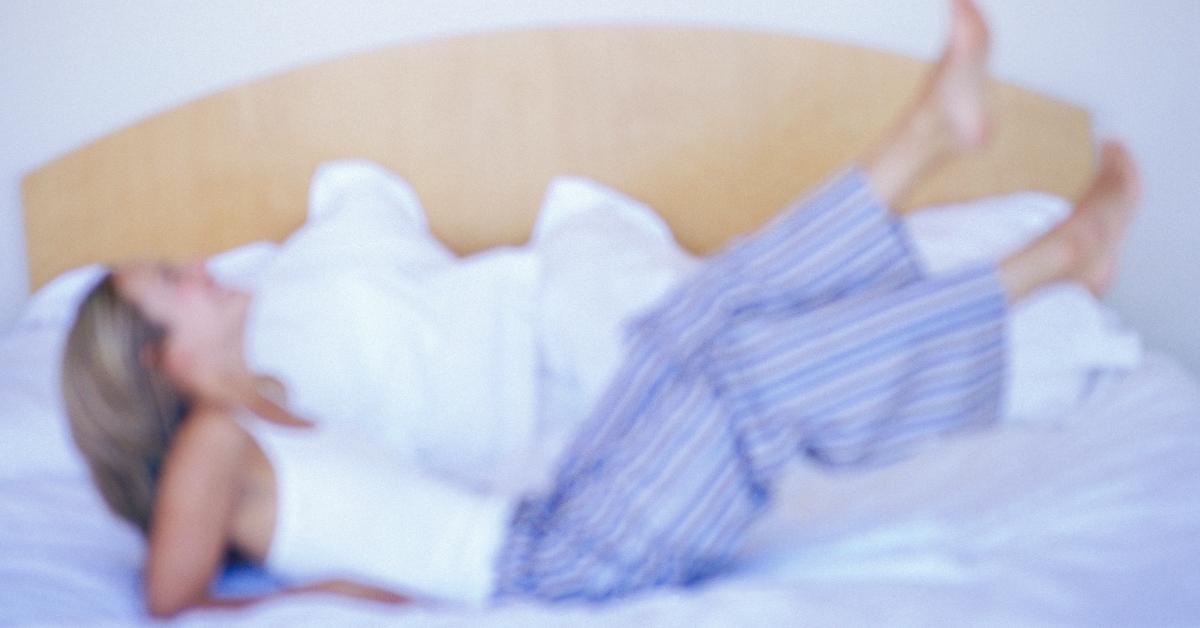 Woman Says She Never Washes Her Pajamas — Is This Weird or Wise?
A woman claims to never wash her pajamas in a viral TikTok. So, is this kinda genius or totally disgusting? You be the judge. Read on for details!
A woman on TikTok has gone viral for proclaiming that she never washes her pajamas — like, ever.
In the short clip, we learn her reasoning for wearing bedclothes that have not seen the inside of a washing machine.
Article continues below advertisement
So the question remains as to whether this creator's logic is right on, or all wrong. Read on to find out more about why the woman doesn't think her pjs rise to the level of needing a wash, and then decide for yourself if you'll be adopting her timesaving hack, or joining the many commenters who find the practice putrid.
Why this woman says she never washes her pajamas is pretty straightforward.
A TikTok creator who shares content using the handle @hallienicole1 is causing quite a stir with her pajama washing game — or lack thereof.
As she explained in a six-second video that garnered over 3,500 comments since April 30, 2023, she has two outfits she wears to sleep. One is for cold weather, and the other is for hot weather.
Article continues below advertisement
Not that she washes either of the slumber suits — unless she gets a stain on one from a "midnight snack."
"Like I'm not working out in my sleep?" she questioned while explaining her logic. "Those clothes aren't being exposed to the elements?"
"Literally give me one good reason for washing pajamas," she then tempted TikTok users.
And oh, did they respond.
Article continues below advertisement
People share a plethora of reasons for washing their pajamas.
Upon questioning why someone would ever wash their pjs, a creator got people talking.
Plenty of TikTok users noted that they sweat in their sleep, ergo, washing your pjs is a must. The creator then wondered if these commenters wake up "drenched" in the a.m.
Just as many folks pointed out that we shed dead skin cells during slumber, which adds up to nightclothes that are nasty after one or two wears.
Article continues below advertisement
Another big question came out of the creator's assertion that she skips sending her pajamas to the laundry room — um, does she also just say "no" when it comes to laundering her sheets?
To put this debate in context, it's worth noting that a 2017 survey found that on average, women go up to 17 nights without washing their pajamas.
But household connoisseur Martha Stewart says that this is definitely not the way she does things. "I absolutely suggest you wash your pajamas, your nightgowns, your underwear, whatever you sleep in, every day," she suggested at the time.
TikTok converted this creator to a nightclothes cleanser.
In the end, the creator ultimately said that after reading the comments from, well, thousands of pj washing devotees, she "learned a valuable lesson," and it seems she'll be tossing her tried-and-true pajamas in the washing machine far more often.
Congrats TikTok. You have officially produced some good in the world — if you count convincing a creator to wash her pajamas a bit more than never a worthy cause.
So, what's your take? How often do you wash your pajamas?