"More Expensive Does Not Mean Better": TikTok's "DermDoctor" Shares Skincare Hacks to Avoid (EXCLUSIVE)
TikTok's "DermDoctor" reacts — 'Distractify' spoke exclusively with Dr. Muneeb Shah about viral skincare hacks we should avoid.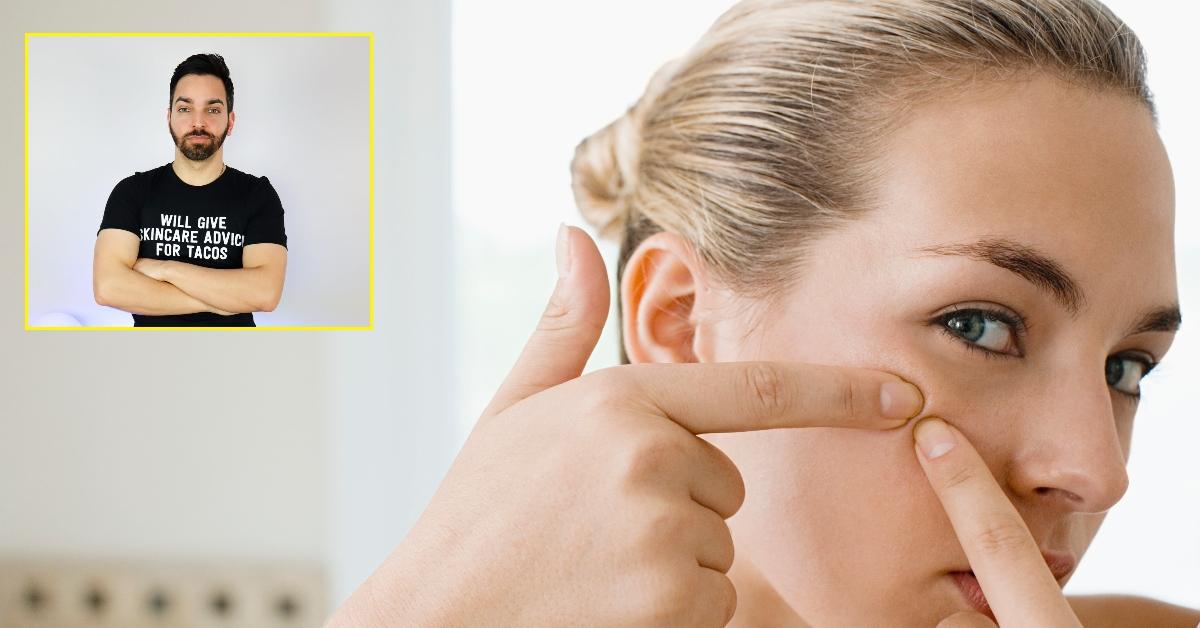 Looking to upgrade your skincare routine this holiday season? Well, don't simply follow the advice of a TikTok "influencer" — instead, ask the professionals.
Dr. Muneeb Shah aka "DermDoctor" is a dermatology chief resident who has gone viral on the social media app after sharing reaction videos, explanations of medical skin conditions, and suggestions for how to target your skin concerns.
Article continues below advertisement
With almost 12 million followers on TikTok, Dr. Shah "didn't know" that his videos would go viral but simply wanted to educate people and stop the spread of "misinformation" and "fear-mongering."
Dr. Shah attributes his viral success to being "very straightforward" with his audience. Instead of using confusing medical terminology, the dermatologist breaks down a diagnosis and treatment in viral reaction videos.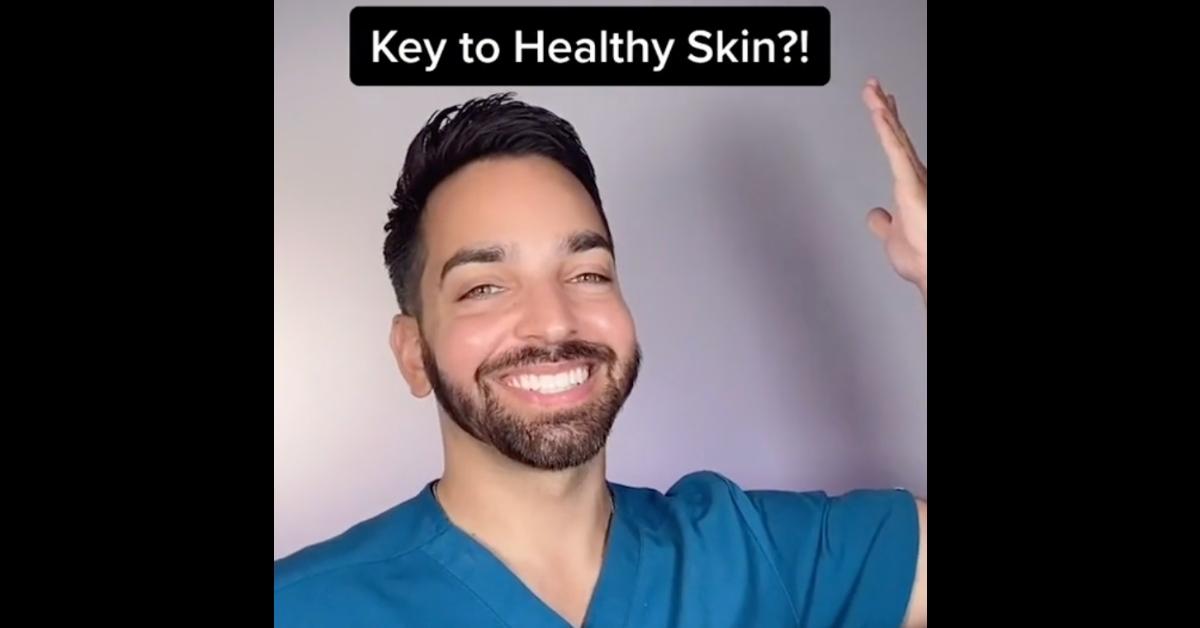 Article continues below advertisement
Unlike many skincare gurus, this dermatologist is not looking to influence his audience but only wants to educate his followers, per his TikTok bio. Distractify spoke exclusively with DermDoctor, who shared his expertise on viral TikTok skincare trends we should avoid.
TikTok skincare hacks to avoid, according to Dr. Shah aka "DermDoctor."
If you've scrolled through skincare tips and tricks on TikTok, you may have come across DIY skincare. While you may feel like a scientist by making your own face mask with lemon juice or honey, Dr. Shah told us that this method is just "not reliable or even practical" if you want to see substantial results in your skin.
Article continues below advertisement
The dermatologist explained that the people he treats in-office are looking to correct a skincare issue (i.e., hyperpigmentation, acne); therefore, he does not recommend DIY skincare to his patients. Basically, it's edible fun.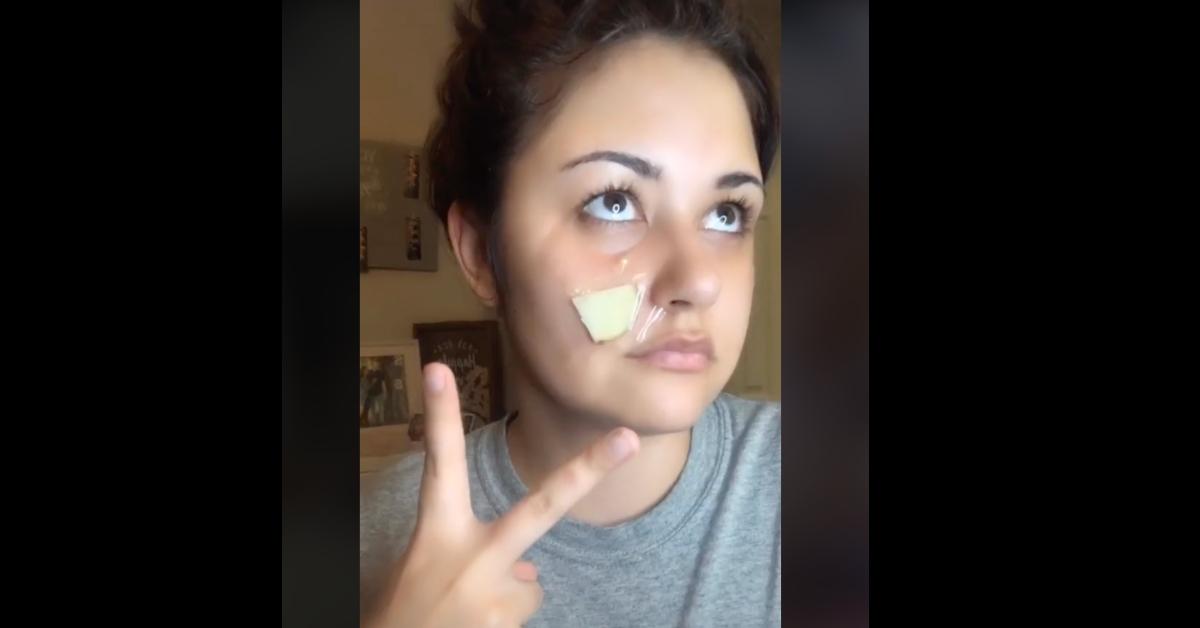 Article continues below advertisement
TikTok skincare hacks have become a big trending topic. But, do they actually work?
In one viral video, a woman taped a potato to her face claiming it helped to reduce her acne inflammation.
Though potatoes do have "high concentrations of salicylic acid," Dr. Shah said it's not practical to rub a potato on your forehead. Instead, opt for over-the-counter products from your local CVS or Rite Aid to treat active breakouts.
Another trend that is popular among the skincare community: exfoliating.
Many brands have created physical scrubs to help remove dead skin cells. Are they gentle enough to use on the skin? Do they actually work?
Article continues below advertisement
Instead of reaching for Kylie Jenner's Walnut Face Scrub (yikes!), Dr. Shah recommends using a chemical exfoliant, such as a product containing salicylic acid or alpha hydroxy acid. He noted that chemical exfoliants are more reliable in achieving smoother skin texture and "breaking the bonds between cells," and that physical exfoliants can "damage the skin" if the particles in the product are sharp.
However, one mistake that the dermatologist sees being made with chemical exfoliants is that people tend to overuse them.
"You really don't want to exfoliate more than once or maximum twice a week," he told us. This will over-strip your skin barrier which is designed to keep allergens and irritants out.
Article continues below advertisement
Should you buy celebrity-backed skincare products?
With so many social media influencers becoming A-list celebs, it's no surprise that they are striking brand deals and creating their own skincare lines. However, Dr. Shah recommends potential buyers do their research before purchasing these life-changing products that are being endorsed by celebrities.
Dr. Shah told us that since skincare is a very lucrative business, many companies just put a celeb's face on the product, and "there's no thought that goes into it." He added, "They are just trying to cash grab."
"Skincare is more scientific than makeup," the dermatologist stated. "So you can't put something out and make outrageous claims about it without any proof that it's actually true."
He added, "As a general rule, more expensive certainly does not mean better." Overall, buyer beware.