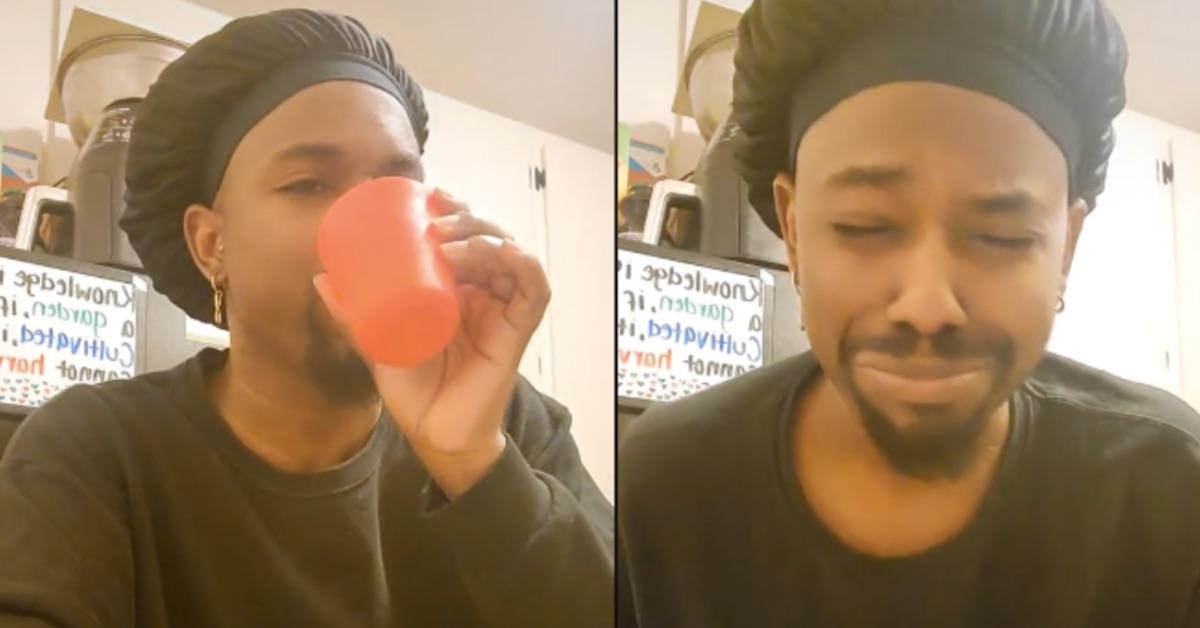 Does Tiktok's Tart Cherry Juice Sleep Hack Really Work? A Nutritionist Weighs In (Exclusive)
Does the tart cherry juice sleep hack from TikTok actually work? 'Distractify' spoke exclusively with nutritionist and dietitian Sahar Berjis. Here's what we learned.
We all know that TikTok is full of helpful tips (and some that are less so). The tart cherry juice sleep hack TikTok is raving about got our attention. We had to know what brave TikTok creators are saying about whether it actually works, and then, we dug into the science a bit to find out if the hack is worth a go.
Article continues below advertisement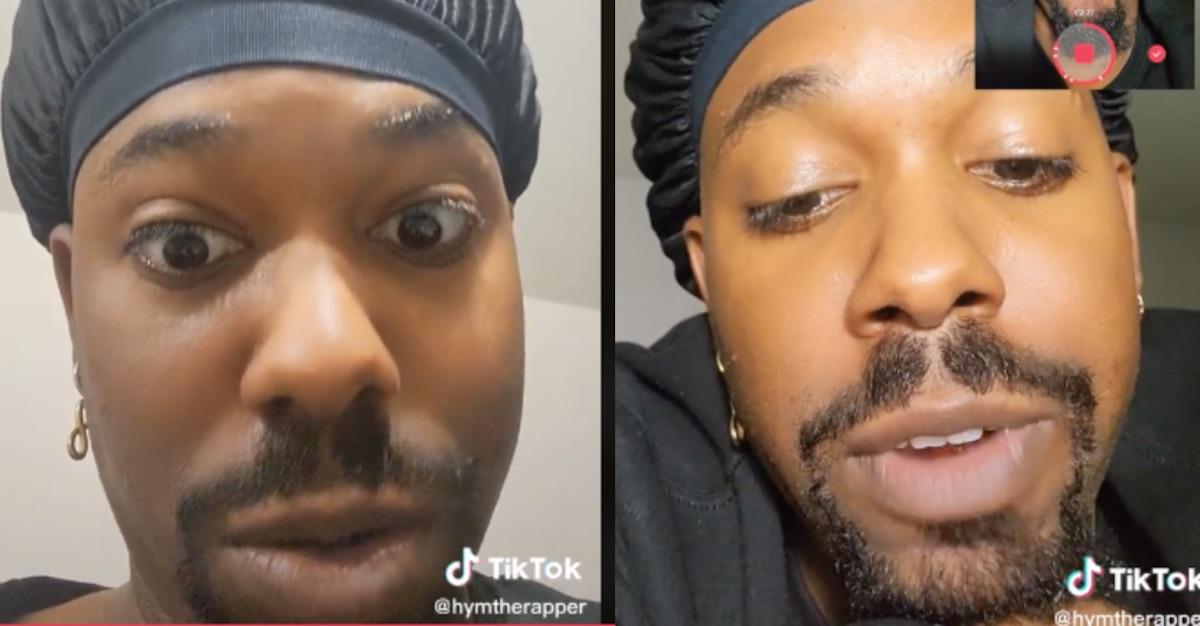 Article continues below advertisement
Some people swear the tart cherry juice sleep hack from TikTok is a miracle solution for insomnia.
Among those on the social media platform who would recommend sipping tart cherry juice when you want a good rest is a creator by the name of Hym the Rapper.
Article continues below advertisement
The best part of the TikTok shared is an over-the-top reaction to how tart the juice tastes.
We love how the creator and courageous cherry juice drinker hilariously imparted not detecting even a hint of cherry — the concoction was so sour. But as Hym reported groggily six hours later, the hack totally worked.
Article continues below advertisement
Another convert is TikTok creator Laura Lashae, who actually gave the tart cherry juice sleep hack not one, but two tries! The creator noted she "slept like a log" after imbibing the viral stuff. In the comments section of her post, she also imparted about her juice, "I bought mine from Publix but any Pure (or 100 percent) Tart Cherry from any grocer would work. Best wishes and happy sleepy time to you!"
Not everyone is on board with the tart cherry juice sleep hack from TikTok.
At least one TikTok creator was not convinced by the efficacy of the tart cherry juice in inducing some zzz's.
As Sanjana noted, they were "inclined to think it was just a placebo effect" for those insomniacs who are now tart cherry juice converts.
Article continues below advertisement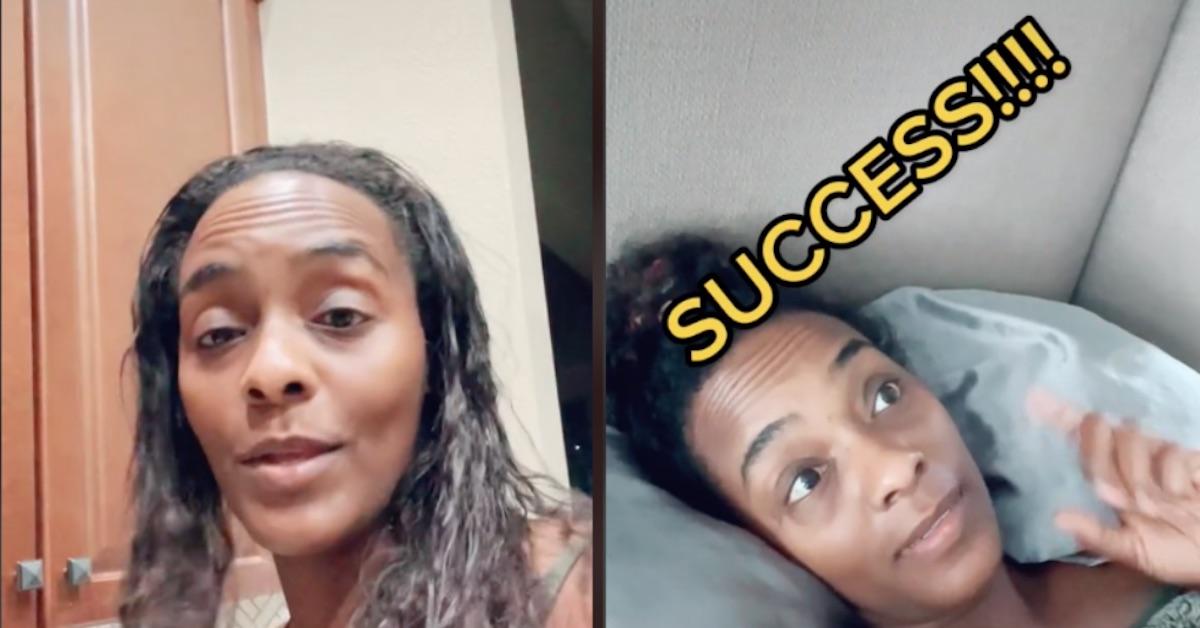 Article continues below advertisement
Dietitian and nutritionist Sahar Berjis said the hack can actually be helpful for sleep.
Sahar said that, first of all, "tart cherry juice is a great antioxidant." But that's not the only benefit. "It also increases the bioavailability of tryptophan which helps with sleep, [and] it increases the production of melatonin in the body so it can help with stress and sleep," Sahar explained.
We typically associate tryptophan with turkey, because, yes, it's found within our traditional Thanksgiving main course, per Healthline. And anyone who is seeking a good night's sleep is familiar with melatonin.
How it works is that melatonin, a sleep hormone, is induced by tryptophan. According to the Sleep Foundation, 100 grams of tart cherries infuse your body with 9 milligrams of that tryptophan. What's more is that the tart cherries also have their own melatonin, and can tell the body to up its own supply, according to research.
Sahar recommended that anyone who wants to try the tart cherry juice hack should "drink 3 ounces of tart cherry juice, and make sure that it is not from concentrate."
But, not everyone is a candidate for melatonin when it comes to treating sleep challenges. For some of us, sleep evades us due to anxiety and a host of other factors that may not respond as effectively. Oh, just us?
Well, the good news is whether or not drinking tart cherry juice when you are craving a deep sleep works to send you off to dreamland, the beverage is mostly safe. Healthline recommends speaking with your doctor, however, to be sure the possible tummy-trouble-causer is right for your needs.