"Barbie Would Do This" — Off-Duty EMT Saves Lives While Dressed as Barbie
This woman's first experience as an off-duty EMT was pretty non-traditional, to say the least, and she took to TikTok to share her story.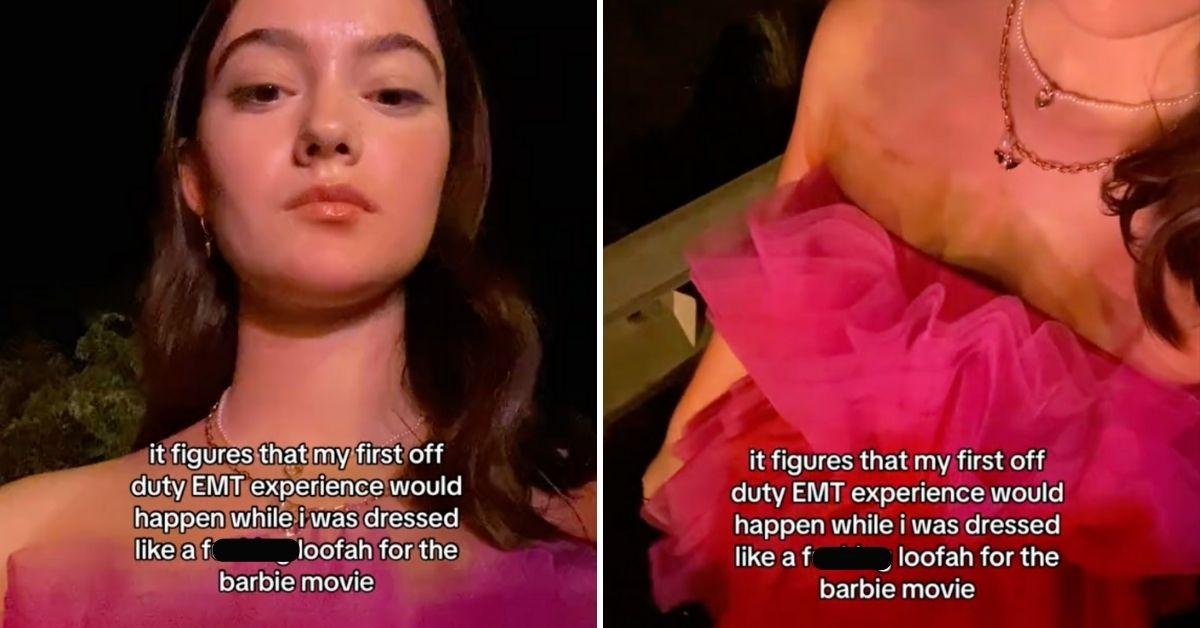 This Barbie is an EMT! Throughout the history of Barbie's existence, women have been taught that they can do anything they set their mind to — from becoming a doctor, to owning their own business, to traversing outer space. One Barbie fan and TikTok user, Mia Soviero, truly took that to heart, embodying Barbie's girlboss-in-STEM energy as an Emergency Medical Technician.
Article continues below advertisement
Although off-duty medical personnel have no duty to act in many states, meaning that they're not legally obligated to help a person in need when they're not on-call, many of them choose to help out when they can. However, those moments may strike when you're least expecting, and in Mia's case, a little overdressed.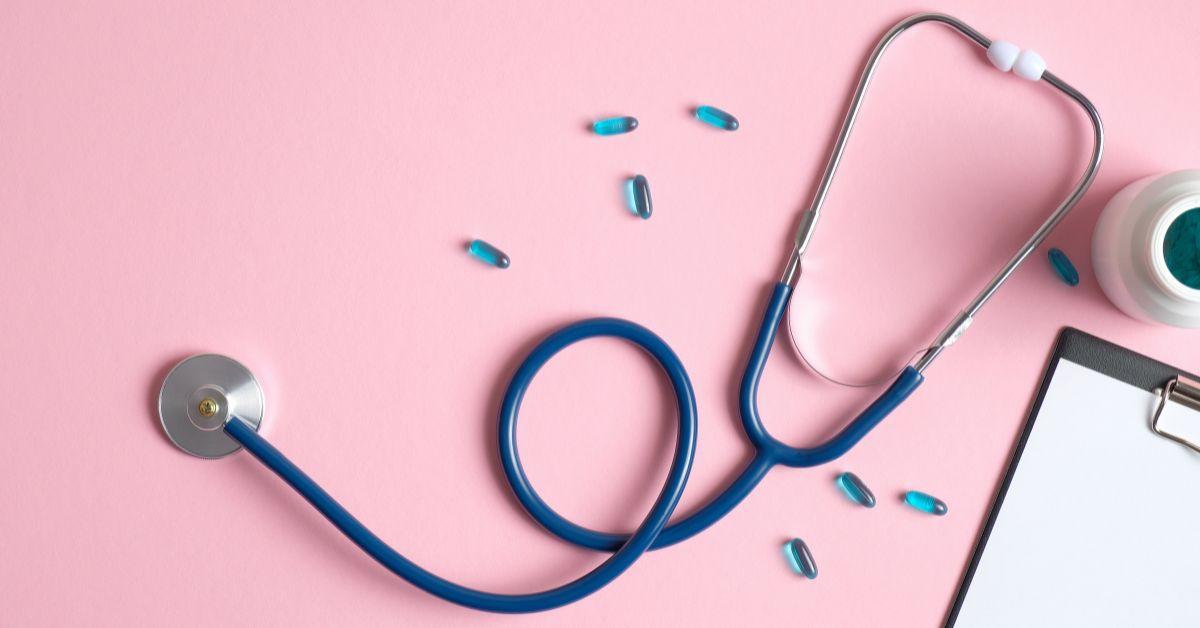 Article continues below advertisement
This Barbie saves lives.
In a TikTok video posted on July 24, 2023, Mia shares her first experience responding to a health crisis as an off-duty EMT. She shows off her outfit, a fluffy, hot pink dress and fancy jewelry, and she seems to be standing on the side of the road. Flashing emergency lights can be seen illuminating her.
"It figures that my first off-duty EMT experience would happen while I was dressed like a f------ loofah for the Barbie movie," the video's on-screen text reads. In her caption, Mia explains that she "happened to witness a four-car accident on the highway on the way home from the Barbie movie." Luckily, she was able to pull over and help out.
Talk about being in the right place at a weird time!
Article continues below advertisement
Dressing up in your best pink look to go see the Barbie movie has been a major trend, with viewers all over the world taking part. So, Mia isn't the only moviegoer to rock a super stylish fit to the theater, but we're willing to bet that she's the only one who also potentially saved a life while doing so.
Article continues below advertisement
"When I pulled this girl out of the scene, she asked me, 'Why the f--- are you dressed like that?'" shared Mia. Honestly, who can blame her? Imagine getting in a car accident and having Barbie rescue you from the wreckage. When one commenter mentioned that the girl could have just said a simple "thank you," Mia responded, "Poor girl was in shock and I was happy to talk weird fashion with her to distract her."
Folks in the comments thought the whole scenario was hilariously absurd and also incredibly on-brand.
"I know you're an EMT, but there's a paramedic Barbie for real, so this checks out," commented one user.
Article continues below advertisement

"This is the most Barbie thing ever," said another commenter.
"If you pulled me from a car wreck I would think I died and went to heaven," joked another user.
Article continues below advertisement
In a follow-up TikTok, Mia shows off her entire outfit while doing a little dance. And if you were worried that she had to do all of this life-saving while wearing a pair of glittery Barbie heels, you can breathe a sigh of relief. In this video, you can see Mia's thankfully comfortable-looking white sneakers.
"At least I didn't wear heels like I was planning to," her caption reads.
There's no further mention of the outcome of the car accident, so we're hoping that EMT Barbie was able to save the day and that everyone is safe and sound!
Article continues below advertisement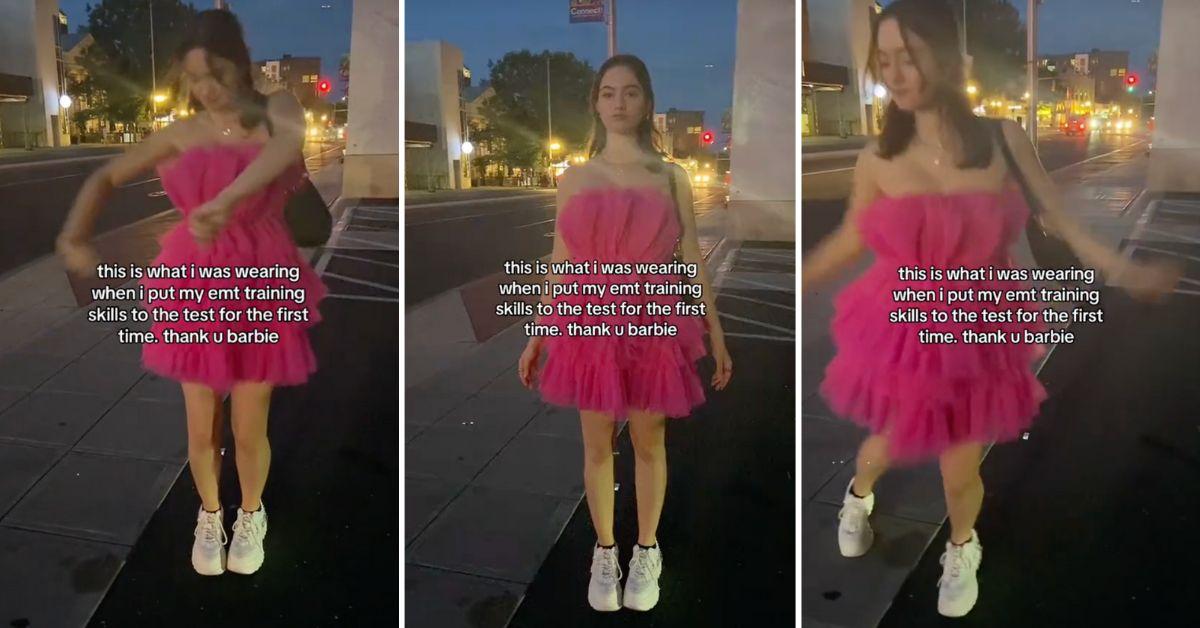 If Mia's experience isn't proof enough that Barbie can do anything while wearing anything, we don't know what is.