Alanis Morissette Has Addressed Her "Fraught Relationship" With Food and Weight
Some fans of the "Ironic" singer have noticed changes in her physique. But Alanis Morisette's "weight gain" could have a number of explanations.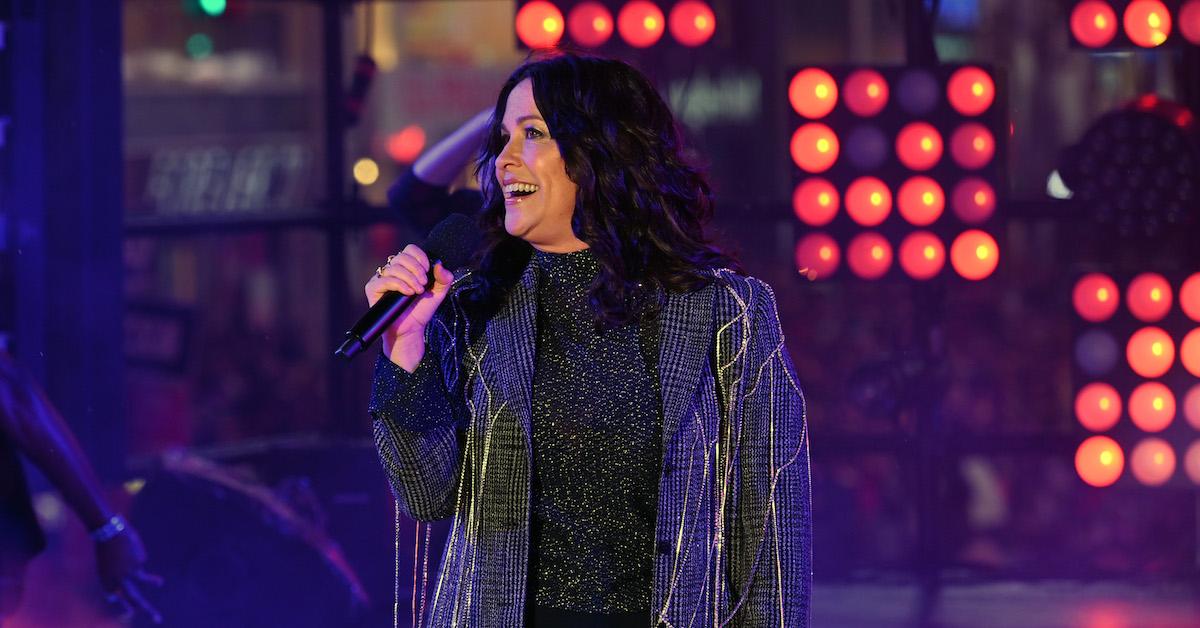 When it comes to privacy, celebrities have a raw deal in many ways. From their fashion, to their art, to the way they raise their children — it's all under a microscope for complete strangers to pick apart. Unfortunately for Alanis Morissette (along with most female celebs, honestly), people feel that scrutinizing her body is fair game.
Some social media users have even taken it upon themselves to point out the "Jagged Little Pill" singer's recent weight gain.
Article continues below advertisement
This might explain Alanis Morissette's recent "weight gain."
Part of the reason for the superficial commentary about Alanis' body can be blamed on a throwback photo she shared to Instagram. In late July, the mom of three posted an older photo of herself when she was still pregnant with her third child — when she had a clearly-visible bump.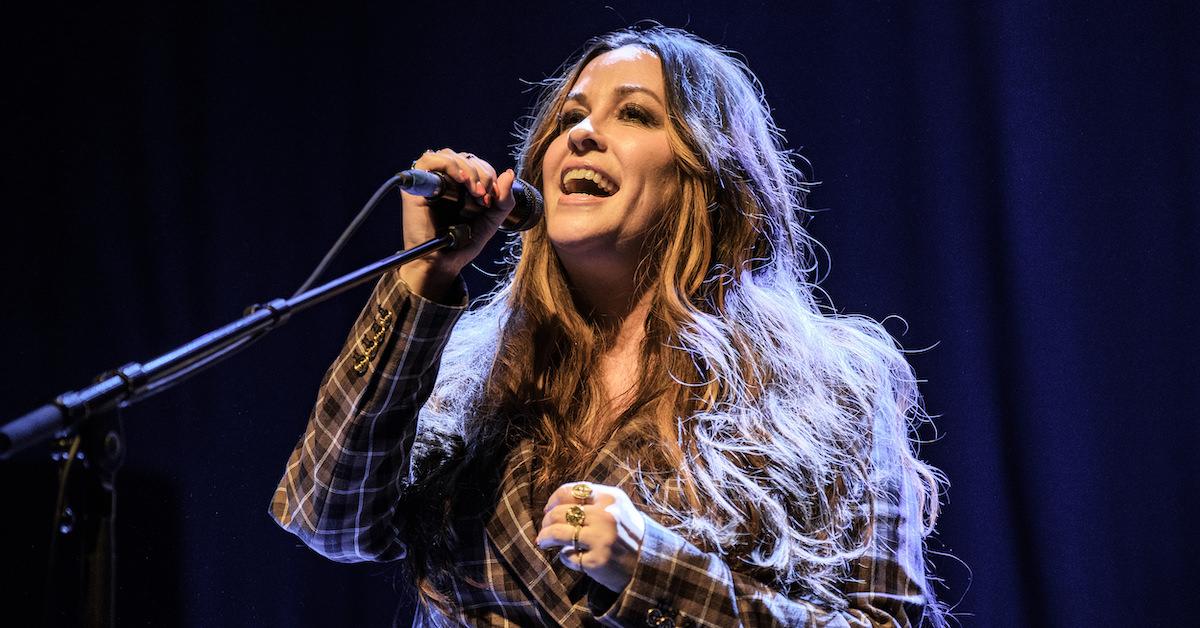 Article continues below advertisement
She even made sure to include the hashtag #winterinmybelly (her son's name) with a pregnant-woman emoji.
But that didn't stop some followers from assuming Alanis had posted a recent photo of herself. "Ur pregnant again?!!!!" one person commented alongside shocked-faced emojis.
"What a stunning photo! And looks like your [sic] having another baby," another person wrote.
As far as Alanis has publicly shared, at least, the singer is not currently expecting a fourth child.
Article continues below advertisement
Reminder: Alanis is in her mid-40s and had a baby in 2019.
It's also worth pointing out to those who might have noticed weight gain in Alanis that age and babies have a way of changing a person's body. She's 46 and gave birth a year ago, after all.
The singer and her husband, hip-hop artist Souleye (Mario Treadway), welcomed their third child in August 2019. The couple named their baby boy Winter Mercy. (They also have a son named Ever Imre, who was born in 2010, and a daughter named Onyx Solace, who was born in 2016.)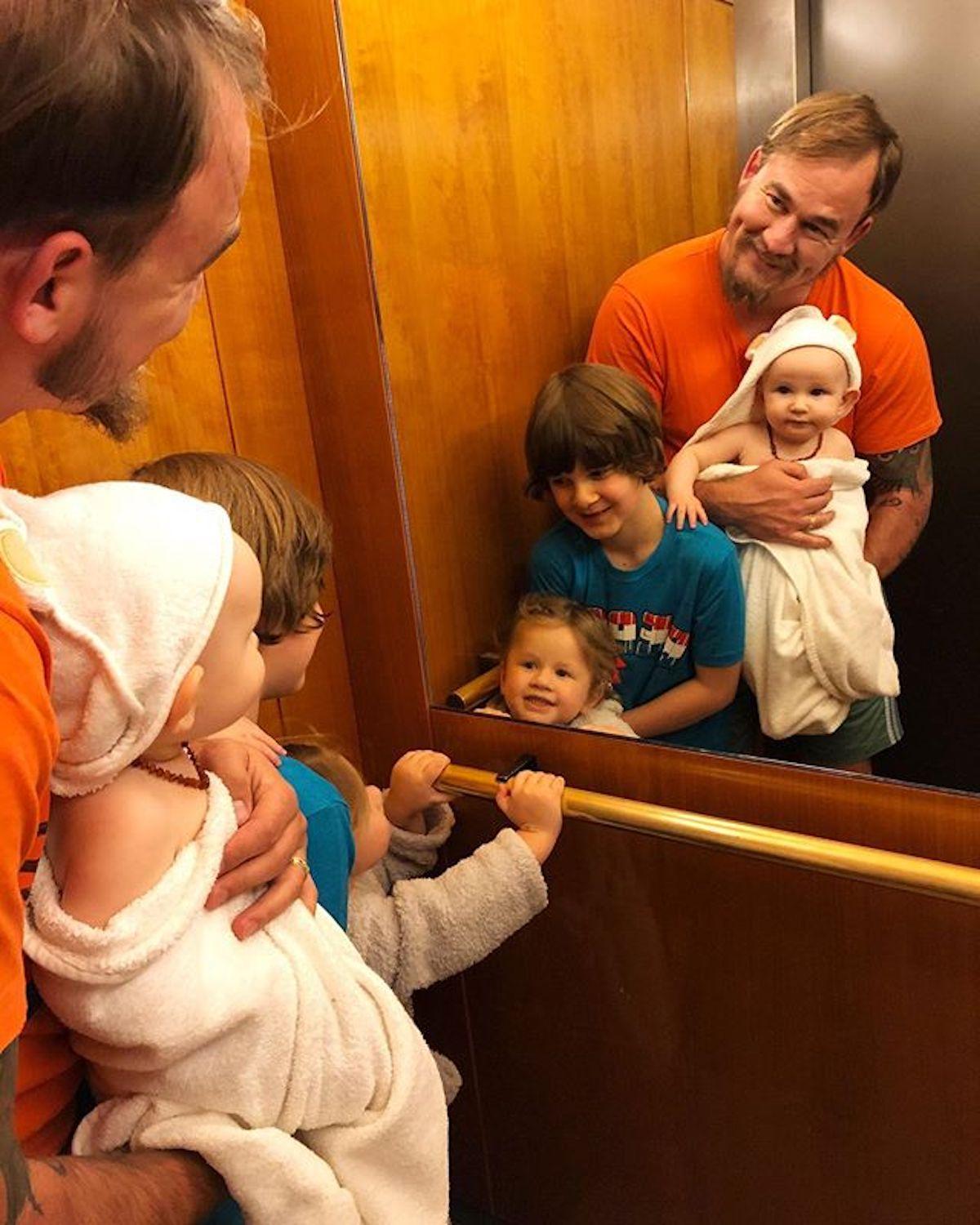 Article continues below advertisement
Not to mention, Alanis has been struggling with postpartum depression, which can absolutely contribute to weight gain as well. Alanis has been open about suffering from postpartum depression after her first two pregnancies. And although she hoped she would avoid PPD the third time around, sure enough, it hit the new mom yet again.
"This time around, it's less depression, it's more anxiety and a little more of the compulsive, obsessive thoughts," she said on CBS This Morning in October. "I mean, [I see] images that are horrifying, just a lot of times about safety about the people you love, your loved ones, your children. And then [I] just [have] to remind myself, 'Oh no, this is just postpartum depression swooping in again. Stop.'"
Article continues below advertisement
Alanis Morissette has been open about her past eating disorder.
All the way back in 2009, Alanis opened up about her past battle with bulimia and anorexia. She referred to herself as a "self-loathing, dysmorphic girl" during that time in her life. A year prior to that interview, the singer had endured blog posts that mocked how "fat" she had gotten.
Article continues below advertisement
"There was a lot of shame on my part," she told People. "Shame for having had an eating disorder. Shame for having gained weight. Shame for all of it."
Alanis has also written about her "fraught relationship" with food on her personal blog.
It's impossible to say for sure what factors may have contributed to Alanis Morissette's potential weight gain. (And it's actually kind of gross that it's even a topic of discussion — especially amid a global pandemic that's keeping everyone at home, where they are more inclined to stress-eat and potentially lack motivation to exercise.) Hopefully, though, the singer is happy and doing well while social-distancing with her family.