Did Alec Baldwin and Sarma Melngailis Almost Have a Relationship Before Netflix's 'Bad Vegan'?
Here's what happened between Sarma Melngailis and Alec Baldwin, according to the Netflix original film 'Bad Vegan.' They almost had a relationship!
Before Bad Vegan was added to Netflix's streaming platform, a lot of people weren't fully in the loop about Sarma Melngailis's scandalous situation. Viewers got a little bit of insight into everything that happened between her and Anthony Strangis by watching. Sadly, Anthony is a conman who drained Sarma's bank accounts.
Article continues below advertisement
He also used manipulation tactics to encourage her to handle her money in a very unsavory way. She ended up hurting her loyal employees because of Anthony's influence. Interestingly enough, Alec Baldwin was also mentioned in the documentary because he and Sarma almost had a love story of their own to tell. Here's what happened between Sarma and Alec, according to the Netflix original film.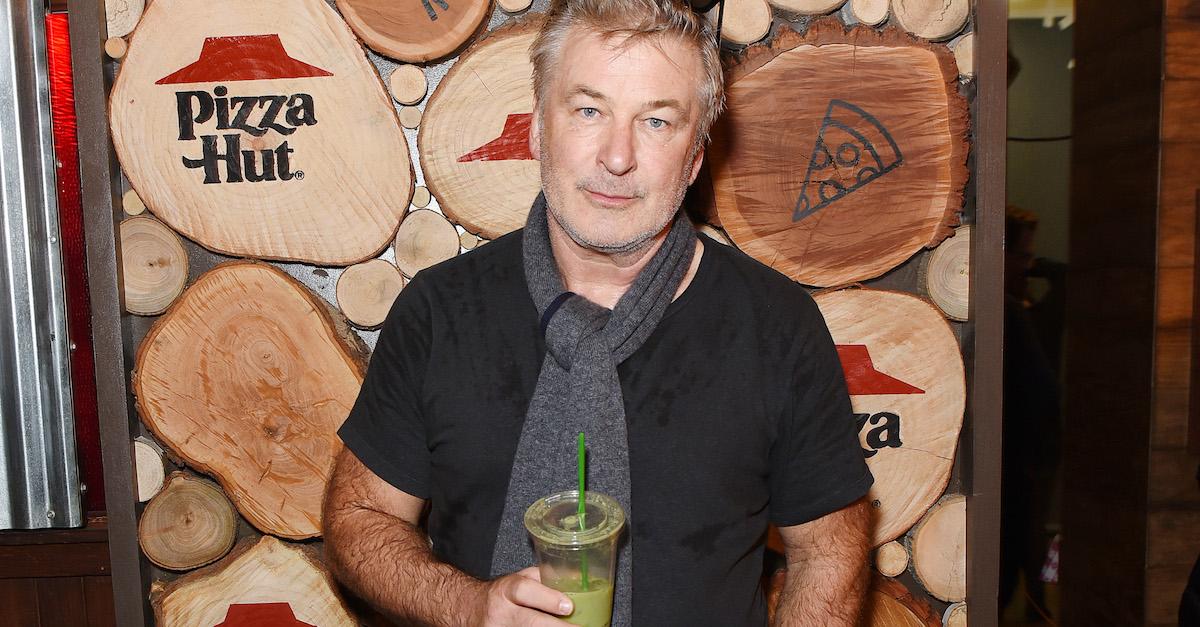 Article continues below advertisement
Did Alec Baldwin and Simon Melngailis ever have a relationship?
Sarma spent some time reminiscing over what could have been a lovely relationship with Alec while talking to the cameras for her Netflix documentary Bad Vegan. Instead of entertaining his romantic advances, she encouraged him to date other women. Eventually, he ended up crossing paths with his current wife, Hilaria Baldwin.
They got married in 2012 and now have six children together. Even though Alec spent a lot of time trying to pursue a romantic relationship with Sarma, she constantly rejected him. As a result, he ended up meeting Hilaria while dining at Sarma's vegan restaurant! Had it not been for Sarma's now-infamous vegan establishment, Alec might not have ever met Hilaria.
Article continues below advertisement
When Sarma spoke about Alec for her documentary, it seemed she was reflecting back on the almost-relationship with a little bit of regret. At this point, it's a bit too late for her to try and pursue something with him since he's completely moved on and has a family to care for.
Article continues below advertisement
Sarma didn't choose Alec Baldwin, choosing Anthony Strangis instead.
If Sarma had chosen to pursue a romantic relationship with Alec, nothing as tragic as what happened to her while dating Anthony would've happened. Alec has spent many years in the Hollywood industry as an actor, comedian, and movie producer. He's also given his time and attention to political activism as well.
Article continues below advertisement
He recently came under fire for accidentally shooting a cinematographer named Halyana Hutchins on the set of a movie he's been filming titled Rust. The prop gun he was using was actually filled with bullets, unbeknownst to Alec. Aside from this recent tragedy, Alec has been widely recognized for his wonderful contributions to the Hollywood industry. Anthony, on the other hand, never had an awesome reputation before, during, or after his toxic relationship with Sarma.
Article continues below advertisement
When they first started dating, a lot of her friends and colleagues were concerned about how shady he was, according to the Netflix documentary. She stayed in a relationship with him anyway, and eventually ended up serving a six month prison sentence after allowing Anthony to take control of her life and finances.
He led her down the path of grand larceny, criminal tax fraud, and scheming to defraud the restaurant she owned. Sarma ended up filing for divorce from Anthony in 2018 and has been very vocal about the fact that she wants nothing to do with him moving forward.