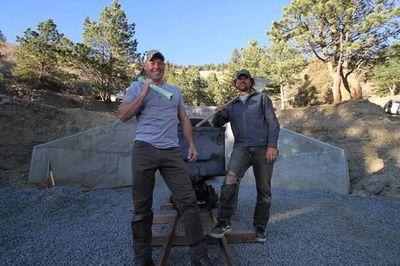 How Alex Charvat of 'Reclaimed' Went From Refusing to Get Cable to Being a Part of It
For a man who doesn't have cable, Alex Charvat sure knows how to be a part of it. Although he's a structural engineer by trade, Alex has been on our televisions since 2011 when he showed off his marksmanship skills in History Channel's Top Shot. But he's back with a new show where he gets to show off his engineering skills instead. Get to know Alex and how he got Reclaimed greenlit.
Article continues below advertisement
Alex Charvat didn't make his TV debut on 'Reclaimed'. He started on 'Top Shot'.
Alex got his start on TV back in 2011 when he was in Season 3 of History Channel's Top Shot. The series follows a group of 16 contestants, split into two teams, as they competed in various types of shooting challenges. The contestants were eliminated one by one until only one remained, who was named "Top Shot" and given a prize of $100,000.
Article continues below advertisement
For Alex, shooting had always been second nature for him. Seriously, he loves shooting so much that he named one of his daughters Anne Oakley, one of the most famous sharpshooters in American history. When Alex applied for Top Shot, he hadn't actually ever seen the show before because he lives in the woods with his wife and kids without cable.
In the third season of the shooting show, he was eliminated in the "Pull Back" challenge, making him just miss out on the finale. However, he was a fan favorite and was asked to come back for Season 5, the All Stars season, in 2013.
Article continues below advertisement
In real life, Alex is a structural engineer which is why he's making 'Reclaimed'.
After Top Shot, Alex realized he was more interested in television than he thought. In an interview with his alma mater, University of Wisconsin-Madison, he said, "After Top Shot was over, I realized I craved the camera lens. It wasn't the fame, spotlight, or even the money—which is meager at best—it was acting out the scene that I loved."
The engineer has his own company, Alexander Structures, LLC, where he designs and builds log homes and cabins. He even built one of each for his own family. That background and skillset is how he got his own show.
Article continues below advertisement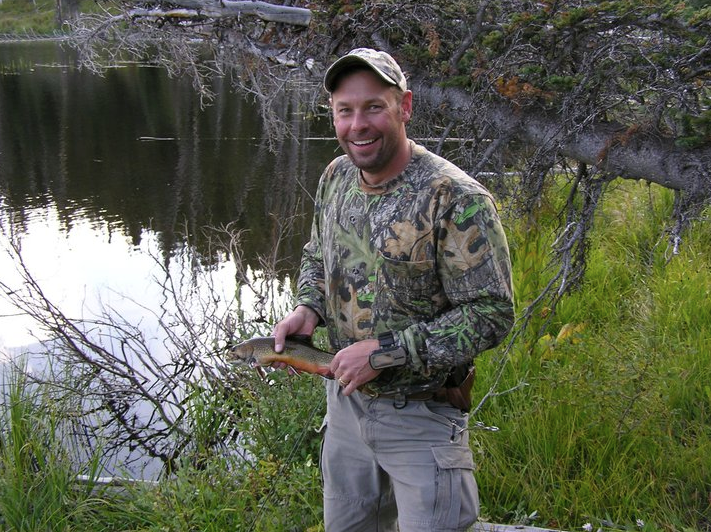 He told his alma mater, "I got a call from a creative producer looking for a referral for an expert in log homes. I told her no referral was needed — I was that expert. That show became Cabin Rescue, where I fixed and flipped old off-the-grid log cabins. The pilot aired December 4, 2016 at the same time the NFL playoff games were on. The ratings were OK, but not good enough. But we persevered."
Article continues below advertisement
And that perseverance paid off. Cabin Rescue turned into Reclaimed, although with a bit of a different premise than its predecessor. The show is co-hosted by Alex and his longtime friend Kevin Gilman. According to Discovery, the show focuses on the pair as they "visit dormant mining claims to assess their current value and then negotiate for a share of the mine's profit in exchange for improving the property".
The partners and friends "work to transform them into thriving mining operations and beautiful pieces of real estate worth more than they ever thought possible".
Reclaimed premieres Thursday, January 9 at 9 p.m. on Discovery Channel.