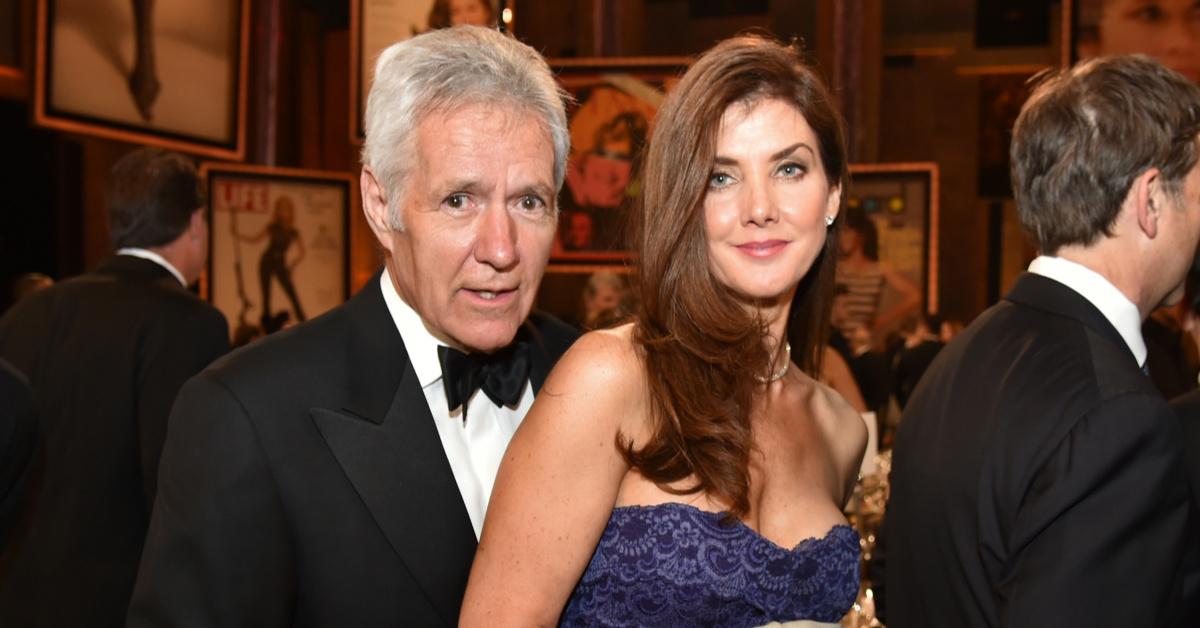 Alex Trebek's Wife Reveals the Hardest Part of His Illness
For the past 35 years, Alex Trebek has been the charming host of Jeopardy!, one of America's favorite game shows. And while Alex certainly seems to know a lot (after more than three decades of holding all the answers, how could he not?), when it comes to his personal life, we had to admit there's actually quite a bit we don't know. Recently, Alex Trebek's wife appeared in a TV interview along with Alex and we set out to find out more about her. Here's what we know.
Article continues below advertisement
Alex Trebek's wife is Jean Currivan Trebek.
Jean and Alex met at a party back in 1988. She was a real estate project manager and he, of course, was one of the most well-known television hosts in the country. Jean and Alex got married two years after their fateful meeting on April 30, 1990. "The answer is...yes," quipped Alex when asked whether he took Jean to be his bride.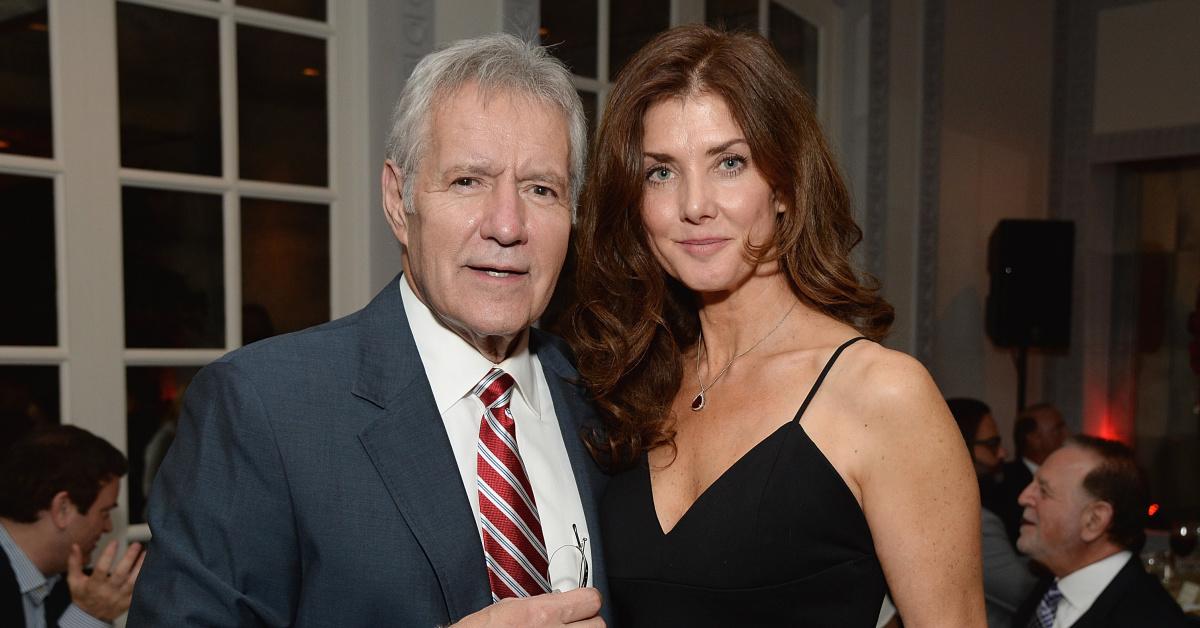 Article continues below advertisement
In a 1990 interview with People, Jean revealed that the prospect of dating the Jeopardy! host made her pretty nervous. "I was afraid I'd mispronounce my own name!" she said. "But Alex is really down to earth. He's much more casual than he is on the show."
How old is Alex Trebek's wife?
When Alex and Jean got married, Alex was 50 years old and Jean was 26. "At first it worried me," Alex said in that same interview about the age gap. "But then I thought, 'The hell with it. We'll make it work.'"
Article continues below advertisement
"I can understand why he was cautious about being with a younger woman," Jean said. "So I didn't try to push him. We just took it one day at a time." After nearly 30 years of marriage and two adult children (Matthew and Emily), we're inclined to say the two definitely have made it work.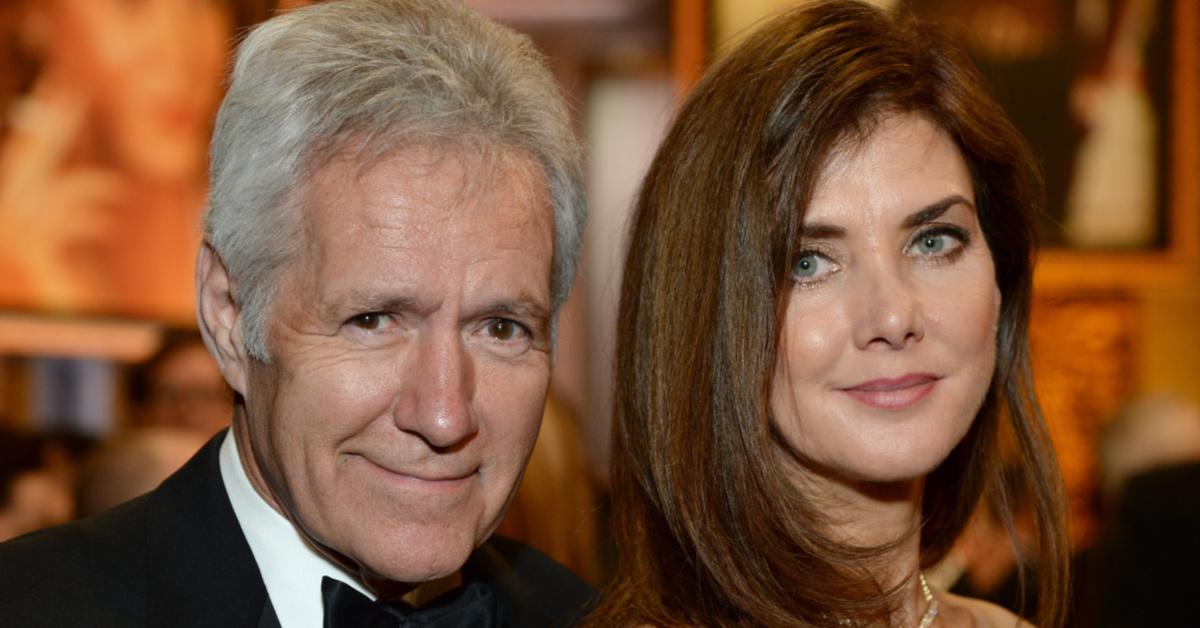 Article continues below advertisement
Jean recently revealed the hardest part of Alex Trebek's cancer diagnosis.
In March of 2019, Alex revealed that he had been diagnosed with stage four pancreatic cancer. As he has continued receiving treatment for cancer, Jean has been right there with him, showing her support. In a sneak preview for an upcoming ABC News special, Jean is asked what the hardest part of Alex's illness has been. "When I see him in pain, and I can't help him," she answered.
"It's always tough for caretakers because she has to deal with her worrying about my well-being and also dealing with… I'm not always the most pleasant person to be around when I'm experiencing severe pain or depression, and she has to tread lightly around me," Alex said.
Article continues below advertisement
In another interview with People, Alex shared his one "regret" about his and Jean's relationship. "I'm pretty satisfied with my life," he said. "But my wife Jean and I have been together almost 29 years, and I was thinking about President Bush when he died, and all the comments about his life about what a nice guy he is, and how he and his wife had been together 73 years. I thought, oh my gosh … if I'd just met Jean in my 20s we could have had a longer life together."
Then he added: "I guess if I'd met her when I was in my twenties she wouldn't have been born yet. But hey, 29 years is pretty good!" We couldn't agree more.