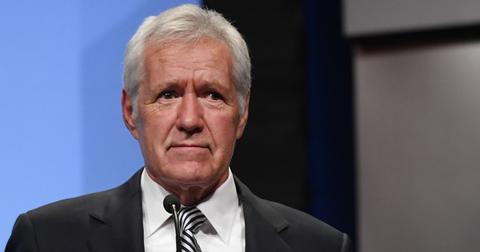 Alex Trebek Says He's "Not Afraid of Dying," but May Leave 'Jeopardy!' Soon
By Sara Belcher
The household name and Jeopardy! host Alex Trebek has been open and honest with the public about his battle with pancreatic cancer. In March, he announced to the public that he was diagnosed with stage four pancreatic cancer, and was beginning to undergo chemotherapy for treatment.
At the time, he said that while he was struggling with his health, he would continue to host the TV show as long as he could.
But while we had hoped to keep our favorite game show host around for a while longer, it looks as though he may be leaving our screens sooner rather than later.
Alex said he would stay until his treatment affected his performance.
In October, Alex talked about his cancer treatment and admitted that he could feel the treatment affecting his performance as a host on the show.
In an interview with CTV News, Alex said that he usually was able to pull himself together to tape the show, but is worried about his recent symptoms.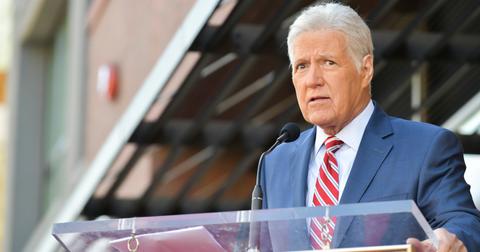 "There are weaknesses I feel in my body but I can always suck it up when it comes to tape the show," he said. But recently, he's had certain problems he knows are affecting his work, such as the sores in his mouth that come with chemotherapy.
He promises to stick with the program "as long as my skills do not diminish," but he also admits that it's likely fans have noticed the dip in his performance.
"I'm sure there are observant members of the television audience that notice also, but they're forgiving," he said. "But there will come a point when they (fans and producers) will no longer be able to say, 'It's okay.'"
There's currently no set departure date for Alex's tenure on the show, but be prepared to say goodbye to our beloved host soon.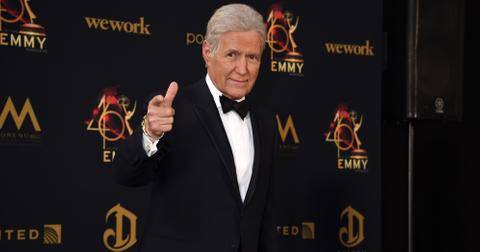 Alex says he's "not afraid of dying."
In his interview with CTV News, Alex also said that while his treatment has been tolling, he's "not afraid of dying."
"I've lived a good life, a full life, and I'm nearing the end of that life … if it happens, why should I be afraid that?" he said. Alex is currently 79 and has hosted over 8,000 episodes of Jeopardy!, giving him a long legacy to leave behind.
"One thing they're not going to say at my funeral, as a part of a eulogy, is 'He was taken from us too soon,'" he joked.
It seems as though he's still in good spirits, despite needing to go through another round of chemotherapy.
Alex revealed that while his first round of chemotherapy seemed to have taken care of most of the cancer cells, returning his levels to "normal," his immuno-therapy failed and his number spiked again, leading to another round of chemo.
"I'm hanging in," he said. "We'll play it by ear and keep chugging along until we either win or lose."
We're hoping the best for Alex while he undergoes his second round of chemo.