Alex Trebek Is Back at 'Jeopardy!' After Cancer Treatment and Everyone Is Psyched
Alex Trebek announced that he is done with chemotherapy and will be back for the next season of 'Jeopardy!" Fans are obviously thrilled.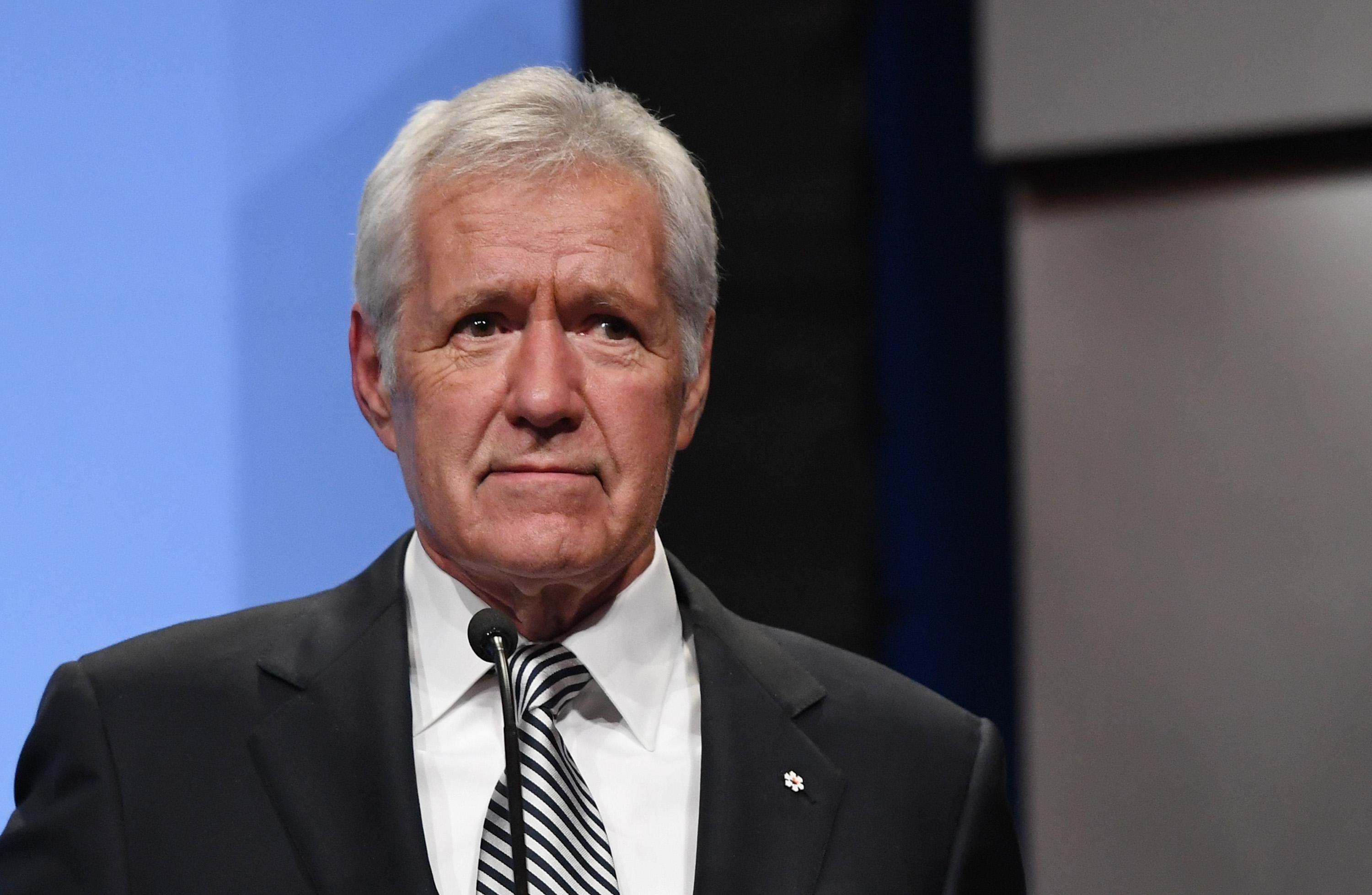 It was mere months ago that Alex Trebek announced that he was battling stage four pancreatic cancer. Ever the stoic and slightly sassy professional, Trebek told us at the time that he planned to fight this cancer with everything he has, and that he had to because "under the terms of my contract, I have to host Jeopardy! for three more years!"
Article continues below advertisement
So, when Alex Trebek started trending on Twitter the other day, fans' hearts were in their throats. This news could have been anything. Luckily, it was good news. Very good news.
Article continues below advertisement
In an announcement video on the Jeopardy! Twitter account, Alex Trebek, looking just like his old self, announced that he has finished chemotherapy and he will be back to host the new season of the show. "I've gone through a lot of chemotherapy and thankfully that is now over. I'm on the mend and that's all I can hope for right now," he says in the video.
CNN confirmed with a Jeopardy! spokeswoman that the show's 36th season started filming on July 22 with Trebek at the helm, thank goodness. New episodes will start airing on September 9, so get your thinking caps on.
Article continues below advertisement
In the video, Trebek celebrates his 79th birthday on the Jeopardy! set and assures us "it's going to be a good year." Fans everywhere were just so thrilled that Alex Trebek is back in action. Jeopardy! simply wouldn't be Jeopardy! without him.
Article continues below advertisement
The warm-hearted jokes were in no short supply on Twitter and Reddit. One Redditor imitated Alex Trebek's signature snark when writing his imagined reaction to his own cancer: "**Looks at cancer and tilts head slightly** 'Sorry, no...'" "Better to be on Jeopardy! than in jeopardy," another Reddit user wrote.
Article continues below advertisement
Some argued that just because he's finished chemotherapy, that doesn't mean that he's beaten the cancer. Stage four pancreatic cancer is extremely aggressive and difficult to overcome, but it seems that Alex Trebek is on the mend.
In May, he told Robin Roberts on Good Morning America that he is "'doing well' despite not always feeling well." He told her, "My platelets, my blood counts are steady, my weight is steady ... the cancer indicators — those are coming down." And that was a couple months ago at this point. Hopefully, that means that the treatment has been working.
Article continues below advertisement
Fans are thrilled that he's strong enough to return to Jeopardy! "Happy he is going well enough to continue hosting," one Twitter user wrote. "He is a man of steel!"
Article continues below advertisement
What can we say? The man is a legend of the deadpan disappointed comments. The way he makes fun of the contestants on the show is second to none. It's perfectly civil and devastatingly crushing all at once.
There's no one in the world who could do Alex Trebek's job, and we are so glad that no one else will attempt it while he's still around. He's been hosting the show since 1984 — for nearly 35 years. We stood by him through champion contestants and mustache shavings, and we'll continue to stand by him while he fights this cancer with everything he's got.