Do 'Jeopardy!' Contestants Know the Categories in Advance? 10 Frequently Asked Questions
Curious about what it's like to be on 'Jeopardy!'? Here are answers to your burning questions, like do 'Jeopardy' contestants know the categories in advance?

Jeopardy! has been on the air with host Alex Trebek for 38 years, but contestants who've been on the show still get tons of questions about the inner-workings of the quiz show. I competed on Season 32 in 2016, and naturally, when it comes up in conversation, several common questions about what it's like and what goes on behind the scenes come up again and again.
Article continues below advertisement
With the unprecedented successes of recent champion Amy Schneider, I'm having as many conversations about the show now as I did when I taped my episode three years ago. Here are answers to the most common queries I get.
1. Do 'Jeopardy!' contestants get to know the categories in advance?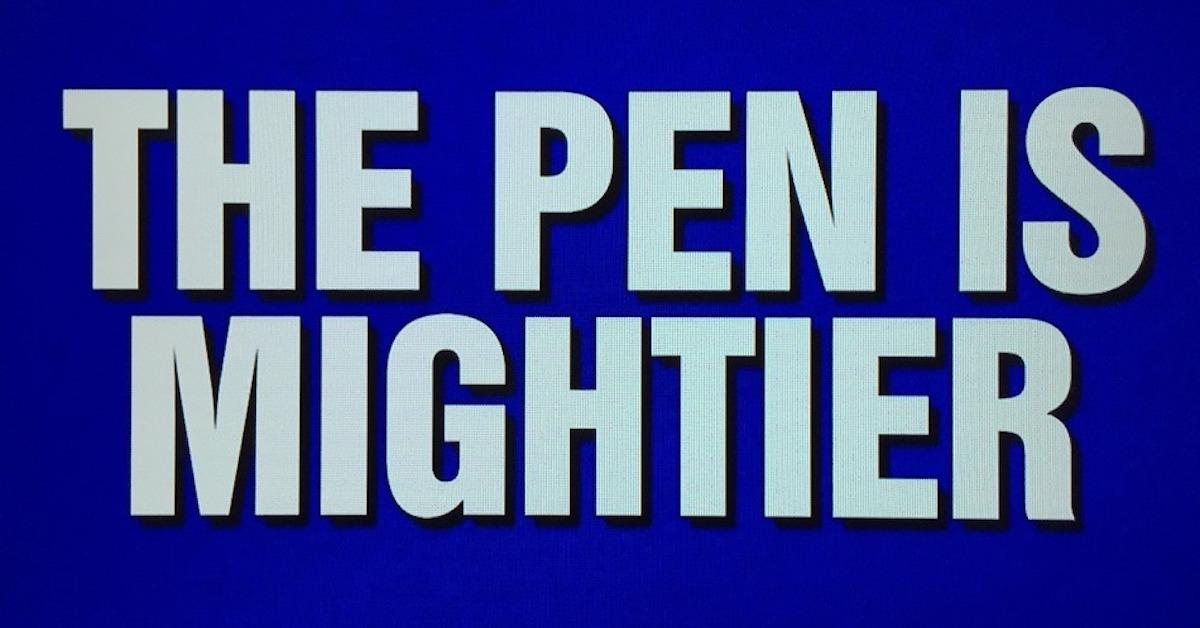 Man, wouldn't that be nice. Unfortunately, no one but the host and the production staff see the categories until they appear on the board. Also, new challengers don't know which game they're playing until a few minutes before they take the podium. Sony tapes five shows in one day of production and the challengers from that day's pool are selected at random.
That said, there are some ways to predict subjects that might come up in your game. For example, if you know that the episode you're about to tape will air on a holiday or before a major event like the Super Bowl or the Academy Awards, you can expect questions about that subject to come up at some point. Even still, you wouldn't have any time to study up beforehand to get an edge.
Article continues below advertisement
2. Do you get a study guide?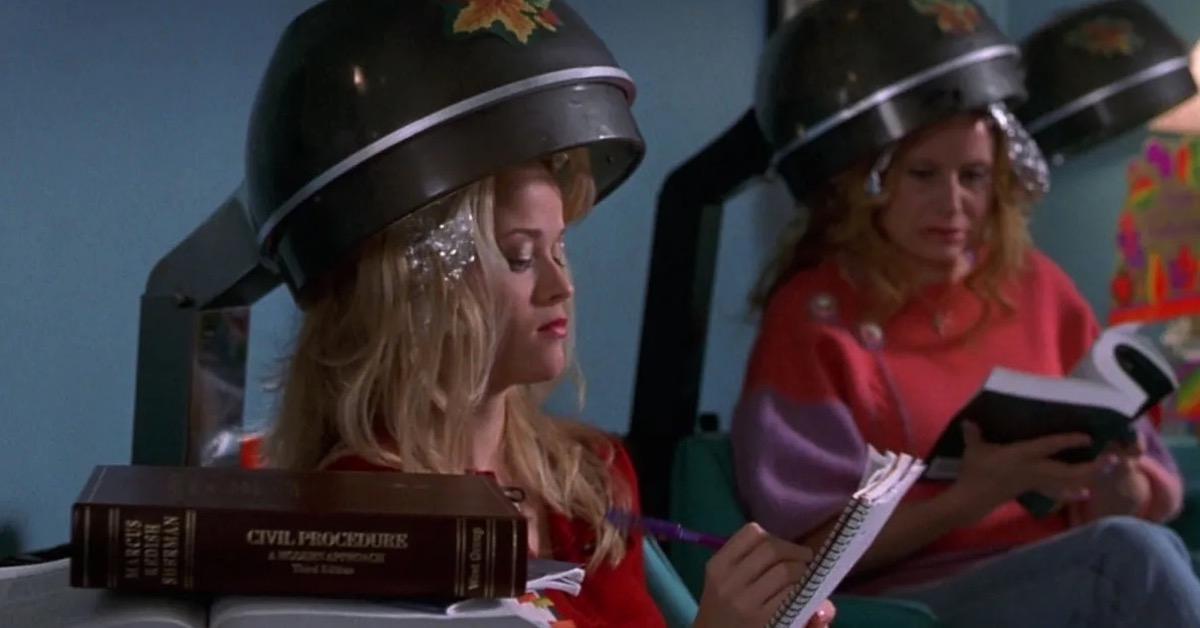 No. However, there are books by former contestants that I found helpful in preparing me for my appearance. For example, Prisoner of Trebekistan by former contestant Bob Harris was an amusing and helpful read. Truly, the best way to prep is to watch the show and study past games. A site called J! Archive has literally every question played over the last 38 years.
Article continues below advertisement
Also, there are definitely categories of general knowledge that come up frequently and are worth studying up on. In geography, it's wise to learn all the U.S. states and world capitals, major bodies of water, and landmarks in major cities. You may also want to brush up on trivia about the presidents of the United States, recipients of major awards from the Oscars to the Nobel Prizes, things like that.
Article continues below advertisement
3. How does the 'Jeopardy!' buzzer work?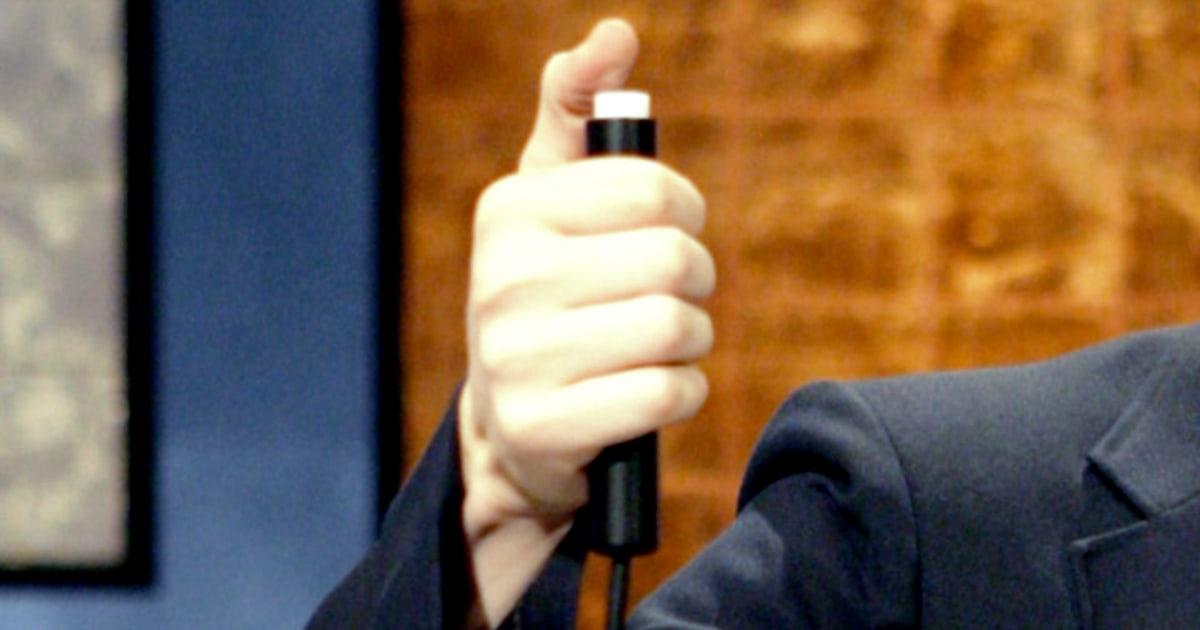 I'm gonna try to get through this one without having a PTSD episode. Look, that buzzer is no joke, man. If you see a contestant furiously smashing the button, just know that inside they are trying not to smash it on the podium. It's not broken, it's just all in the timing.
Article continues below advertisement
The signaling device, or buzzer, is inactive until Alex finishes reading the clue. Contestants can see when to ring in by flashing lights around the board where the clues appear. But if you ring in too early, you are timed out for a quarter second, just long enough for another contestant to beat you. When you see contestants hitting the button over and over, that's because it's often the case that all three try to ring in before the system is engaged. Contestants know they're successful when the lights on their podium illuminate or Alex says their name.
Article continues below advertisement
4. Can losing contestants return to try again?
God, I wish. Perhaps the most common sentiment I hear from my fellow Jeopardy runners-up is the desire for some sort of "second chance" tournament so we can all get a do-over. (I'm sure plenty of the people who've gone against James Holzhauer are in my company!) Unfortunately, potential challengers cannot have appeared on any version of the show.
Article continues below advertisement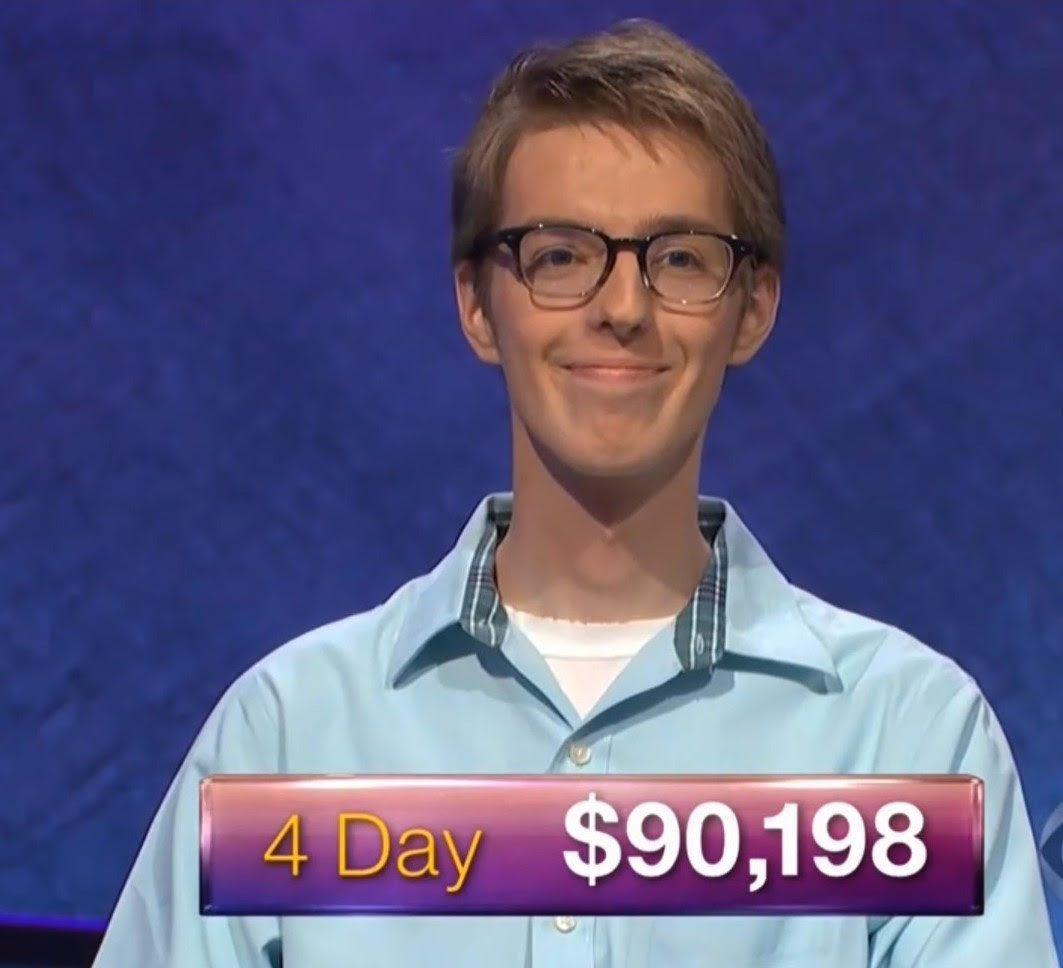 That said, there have been a few contestants over the years who appeared on the original Jeopardy! hosted Art Fleming between 1964 and 1979. And, in the case of Ryan Fenster, who was eliminated in his fifth game due to an incorrect ruling on a pivotal answer he gave, resulted in him becoming the first contestant invited back for a do-over. He went on to win three more games in his second appearance.
Article continues below advertisement
5. So, how do you get on 'Jeopardy!' in the first place?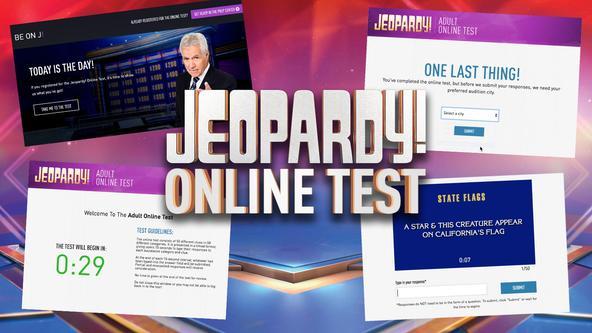 The first step is to take the Jeopardy! Online Test, which is usually issued one week a year over three days to accommodate the different time zones. It's a 50-question timed test and the responses are fill-in, not multiple choice. Unfortunately, test scores are never revealed and nobody knows for sure what qualifies as a "passing score." However, the unofficial guess in the community is that 35 or more correct answers is considered passing.
A passing score doesn't guarantee you an audition, however. Auditions are selected randomly from the pool of passing scores.
Article continues below advertisement
6. What's the audition process like?
When you take the test, you're asked to select one of a few cities as your preferred audition venue, and these cities change each year. If you're selected to audition, contestant coordinators email you with the details. The audition is about two and a half hours long.
Groups of contestants are gathered into a room and issued a written test with different questions from the online test. These are graded on the spot (again, your score is never revealed to you). From what I understand, these are only issued to identify people who found a way to cheat on the online test somehow.
Article continues below advertisement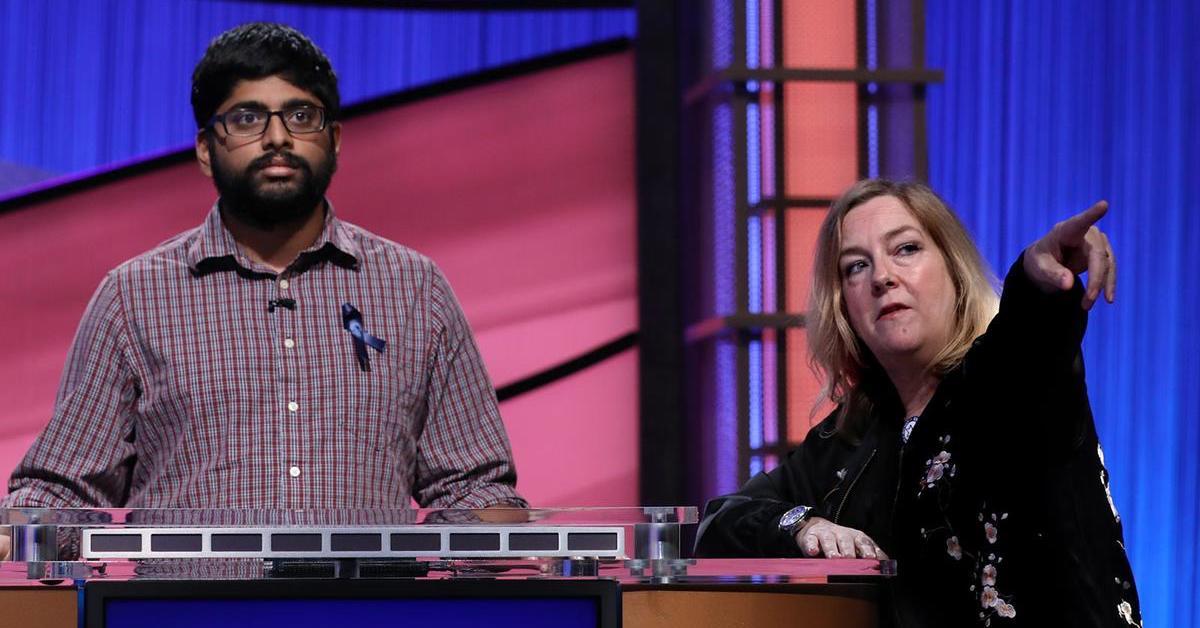 After the test, groups of three contestants play short mock games on camera. This gives the contestant coordinators a chance to see how you might appear on the show. They encourage you to speak loudly and clearly and to show a little personality and have fun. They also give brief mock interviews like the ones the host gives after the first commercial break. The audition is less about testing your knowledge and more about seeing your personality.
After that, unless you cheated on the test, you can pretty much consider yourself part of the contestant pool for the next 18 months. In my experience, I auditioned in June of 2015 and got the call to be on the show eight months later.
Article continues below advertisement
7. Where does 'Jeopardy!' film? Do they pay for your travel?
Jeopardy! films at Sony Pictures Studios in Culver City, CA in Los Angeles County. Unfortunately, they don't pay for travel expenses except for returning champions, although they do offer a corporate discount at a local hotel (it was the Doubletree when I went) and offer a shuttle to the studio on tape day. The third-place finisher gets $1,000, so at the very least your winnings cover most of your expenses. Lunch is provided in the commissary on tape day, and there are snacks in the green room, but other food and expenses are up to you.
Article continues below advertisement
8. How often do they tape?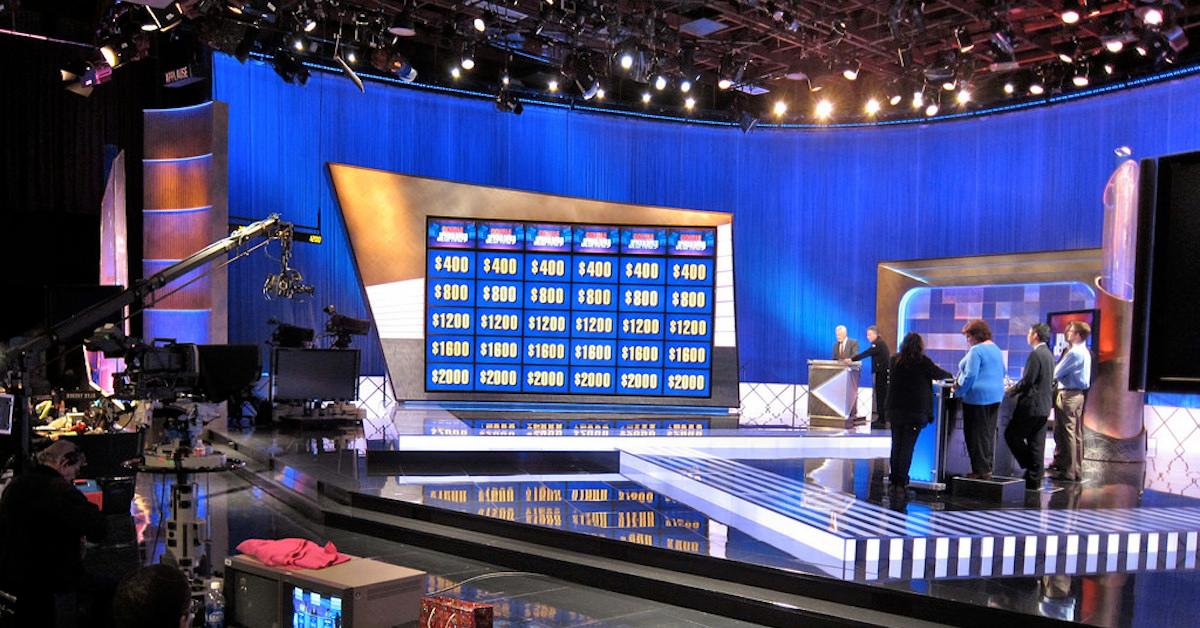 The production schedule of Jeopardy! typically includes two tape days every other week, with five episodes taped each day — so basically a full week of shows in the can each tape day. Since each game is 22 minutes plus commercials, that's pretty easy to do... but it does mean winners have to have stamina. After taping one episode, which takes about 30-40 minutes, they only get a few minutes to change, touch up makeup, and get ready to go back out there and hopefully win some more.
And yeah, that does mean you have to bring multiple outfits to the studio with you. To uphold the illusion that each game is on a different day, you need to change your look up.
Article continues below advertisement
9. Do you have to do your own makeup?
No, there are makeup artists on hand to get everyone camera ready, but your hair is your responsibility. I really could've used a professional blowout to boost my confidence, but alas.
Article continues below advertisement
10. So... what was Alex Trebek like?
This is definitely the most common question I get and the answer is... I knew him about as well as you did. Contestants didn't really see him or announcer Johnny Gilbert at any time except for when they were on stage. The entirety of our interaction happened on stage except for the brief photo we took together at the podium at the first commercial break. I'm sure returning contestants got to know him a little bit better, but he didn't fraternize with contestants in between episodes.