TikTok Star Ali Abulaban Is Accused of Murdering His Estranged Wife and Her Friend
Tiktoker Ali Abulaban, better known on the platform as @Jinnkid, is reportedly being accused of murdering his estranged wife and her male friend.
The TikToker is known for creating comedy skits and doing celebrity impersonations, which have allowed him to go viral on several occasions.
Article continues below advertisement
While the death of Abulaban's wife and her friend is an unexpected tragedy, fans and social media users alike have several questions. Here's everything we know.
Article continues below advertisement
Abulaban is facing double-murder charges due to the killings of his estranged wife and her male friend.
Per the New York Post, the TikTok star stands accused of committing the heinous murders of his wife, Ana Abulaban, 28, and her friend, Rayburn Cadenas Barron, 29. Abulaban has been formally charged with two counts of murder. He is also charged with special-circumstance allegations of multiple killings, which allows prosecutors to seek the death penalty if he's convicted. On Oct. 25, 2021, Abulaban pleaded not guilty during his arraignment.
Deputy District Attorney Taren Brast shared in court that Ana had asked Abulaban to move out of their San Diego apartment on Oct. 18, 2021, following several incidents of domestic violence, per the San Diego Union-Tribune. Abulaban checked into a hotel and later returned to the residence while his wife was gone.
Article continues below advertisement
He reportedly trashed the apartment, installed a listening device app on his 5-year-old daughter's iPad, and took off. Prosecuters say he heard his wife and a man talking and laughing while listening to the app. And that's when things went completely left.
Article continues below advertisement
Security cameras in the apartment complex captured Abulaban racing out of the elevator to the residence. Brast shared that Abulaban allegedly shot Barron three times before shooting Ana in the head.
Strangely, Abulaban reportedly called his mother and confessed to the crime. And after picking up his daughter from school, he called the police and was immediately taken into custody with his child in tow.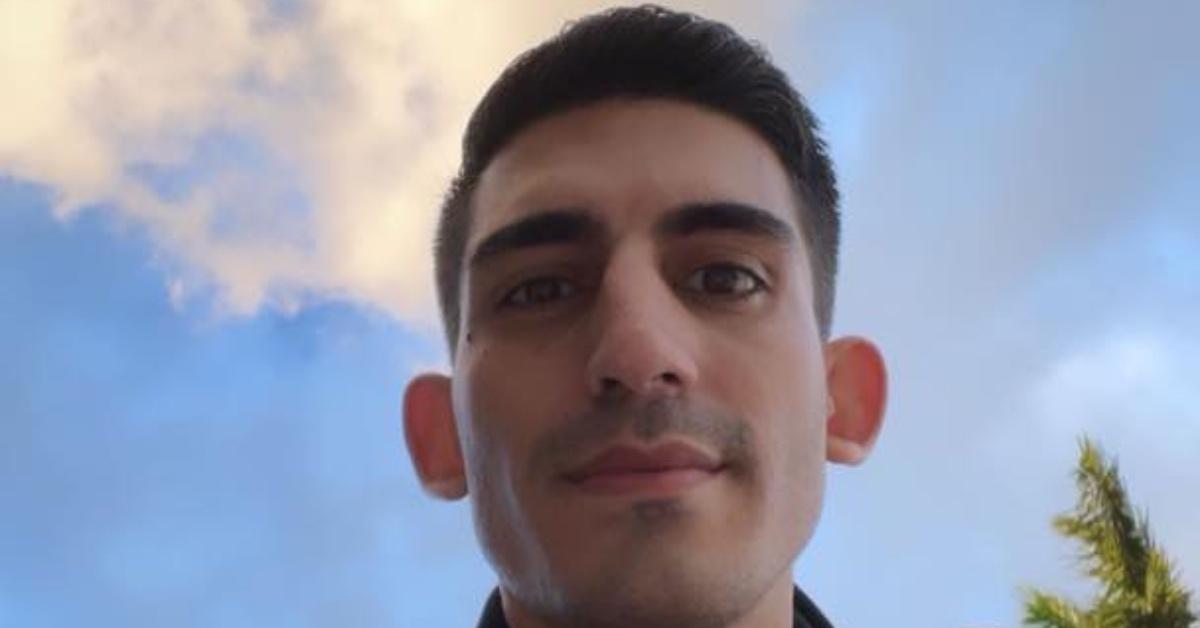 Article continues below advertisement
Abulaban is a gifted content creator who went viral for his 'Scarface' impersonations.
Abulaban has earned over 950,000 followers on TikTok. He's stood out on the platform for his Tony Montana impersonations, inspired by the 1983 film Scarface.
His wife was also featured in some of his videos on the short-form video app. In an Aug. 19, 2021 post, the former couple recorded a video together that consisted of Ana doing impressions of various celebrities.
Article continues below advertisement
Abulaban now finds himself in a world of trouble. Due to the heinous nature of the crimes he stands accused of, Judge Kimberlee Lagotta ordered him to be jailed without bail. A protective order has also been put in place that requires Abulaban to stay away from his daughter.
Article continues below advertisement
What makes the situation even more saddening is the fact that Ana reportedly planned to file a restraining order against her husband due to his alleged abuse. However, she was unable to do so.
At this time, we would like to give our deepest condolences to the family and loved ones of Ana Abulaban and Rayburn Cadenas Barron. Hopefully, justice can be served.
If you or someone you know is experiencing domestic violence, call the National Domestic Violence Hotline at 1-800-799-7233.