We Tried Every Game at the 2023 Tribeca Games, and Here Are Our Thoughts
The 2023 Tribeca Games selection features demos for seven narrative-rich games. Here are our first impressions of all of the previews.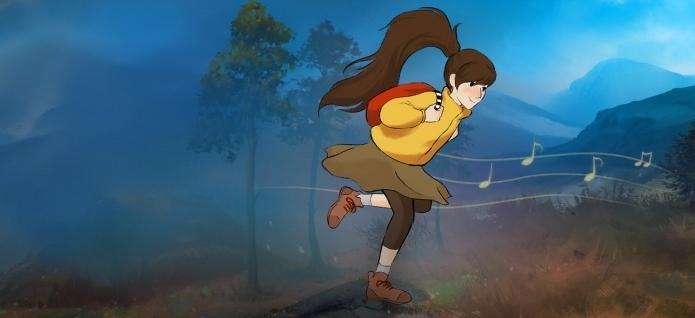 The Tribeca Festival does more than just debut a slate of impressive films, documentaries, and immersive experiences — there's also an entire slate of games available for festivalgoers to preview. Each of these games was hand-picked to preview at the festival, showcasing a variety of unique narrative-heavy titles.
Article continues below advertisement
Just before the festival began, Distractify was invited to preview the games selected for the event. All of these titles are beautiful and rich in their stories, but here are just a few short thoughts on each game's demo.
'The Expanse: A Telltale Series'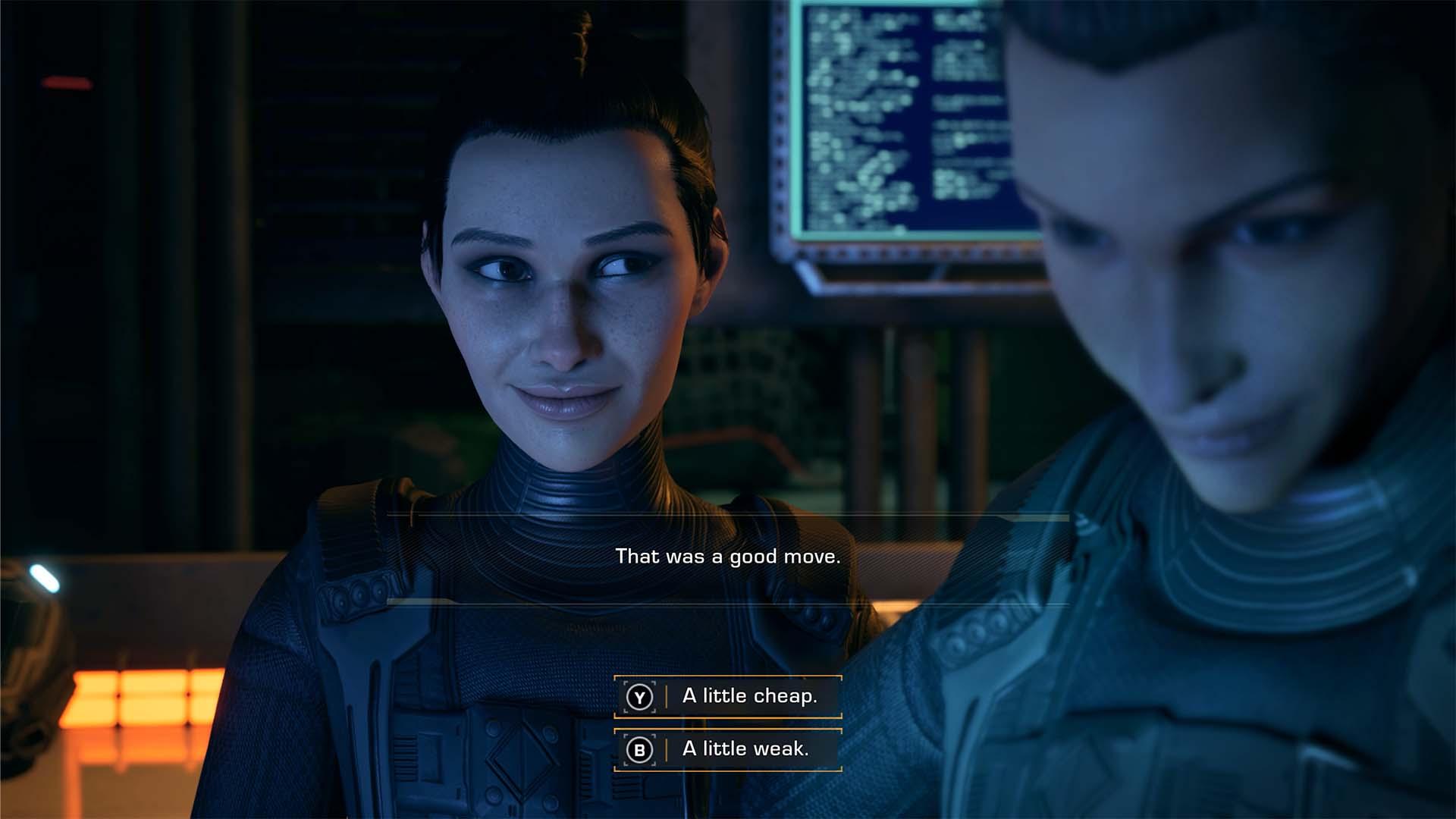 As a personal fan of The Expanse Prime Video series and a huge fan of Camina Drummer specifically, The Expanse: A Telltale Series was an exciting prequel to dig into. Players control Drummer as the XO of a scavenging crew, stumbling upon yet another supposed haul of a lifetime — but what they find instead is a destroyed UNN ship with a few horrifying surprises (no spoilers!).
Article continues below advertisement
It's a game that's filled with narrative choices and quick-time events in place of combat while diving beautifully back into the lives of the series' characters before the events of the Prime Video series. Though I only had 90 minutes with the game, it's one release I am absolutely looking forward to.
Article continues below advertisement
'Chants of Sennaar'
Chants of Sennaar is a language puzzle game that will have you scratching your head yet unable to walk away. Based on the story of Babel, you talk with the various peoples clustered around the Tower while trying to decipher their differing languages using only context clues. Certain glyphs, like "Open," "Close," and "Hello," will be easy, but it will quickly become harder to untangle the glyphs (and how they translate to the other languages).
Article continues below advertisement
The art style of Chants of Sennaar is absolutely stunning, but the developers also beautifully manage the notes system for the various languages, letting you leave yourself notes and possible translations before solidifying certain glyphs' meanings. Though the demo was only supposed to be 45 minutes long, I sat with the game for an hour before forcing myself to walk away and experience the other titles at the festival.
Article continues below advertisement
'Stray Gods'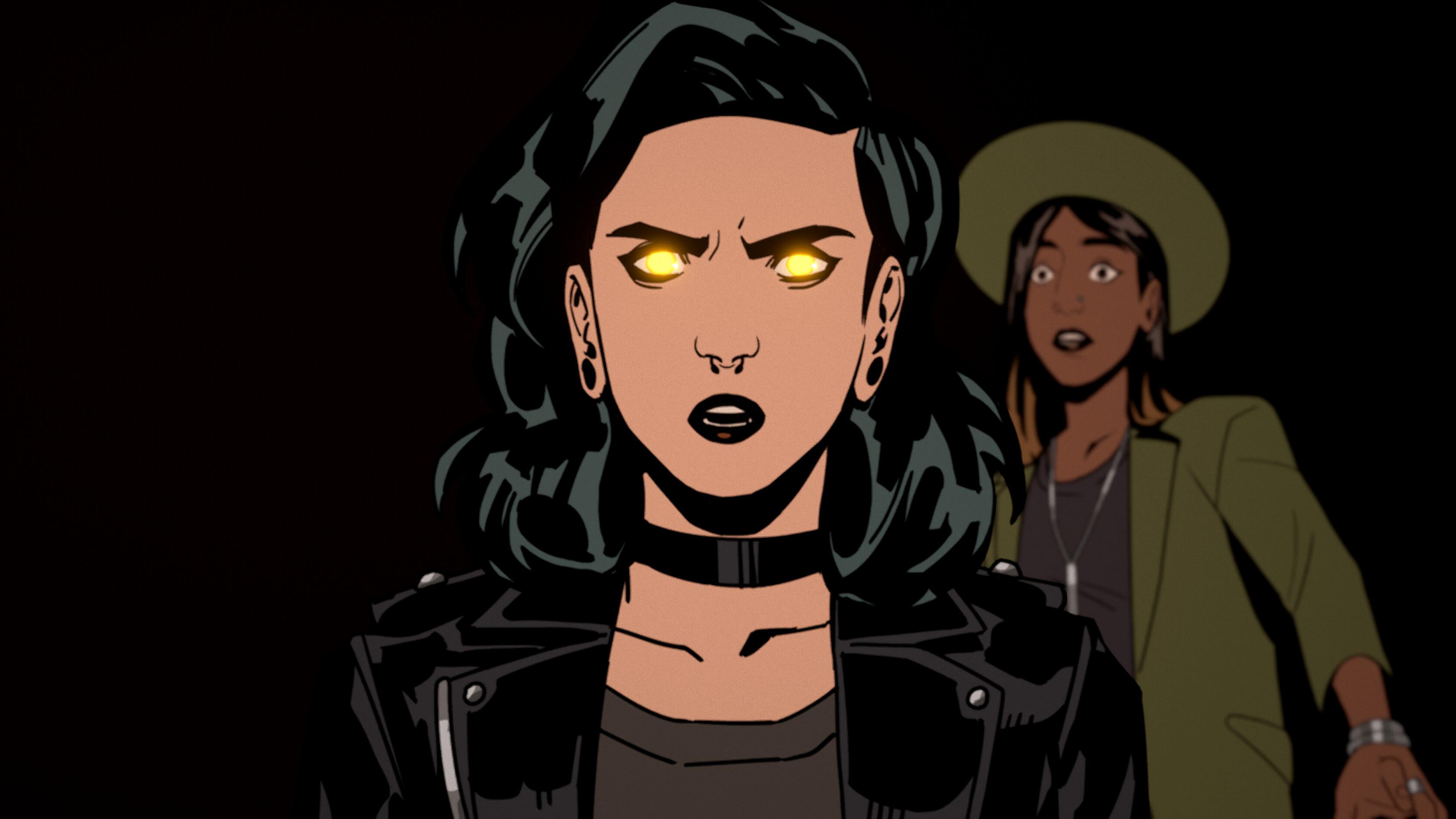 The best way to describe Stray Gods is Glee meets murder mystery meets Greek gods, presented with a comic book art style. This is a narrative adventure game, letting you define Grace's character with your choices. Some dialogue options are only available if, say, you choose to make Grace charming, while others are only available if you give her a rough, punk-rock personality.
Article continues below advertisement
As Grace, you work with various Greek gods to figure out who murdered Calliope, while breaking out into a musical number here and there. Oh, and if you don't solve the murder within a week, Grace will be killed by the gods. Unless you're a musical theater hater (no shade if you are), this is absolutely a narrative you'll want to know the end of — and probably replay again to give Grace different traits.
Article continues below advertisement
'Goodbye Volcano High'
Fang is just your average nonbinary dinosaur trying to launch their band while juggling all of the responsibilities of a high school senior — oh, and a meteor may or may not be on a crash course toward the planet, dooming everyone. In Goodbye Volcano High, you can choose to panic about the possible end-of-days, or you can focus on your band's big audition. Grow relationships (both new and old) through dialogue-based decisions and try to play it cool so none of your dino classmates think you're weird.
Article continues below advertisement
'Despelote'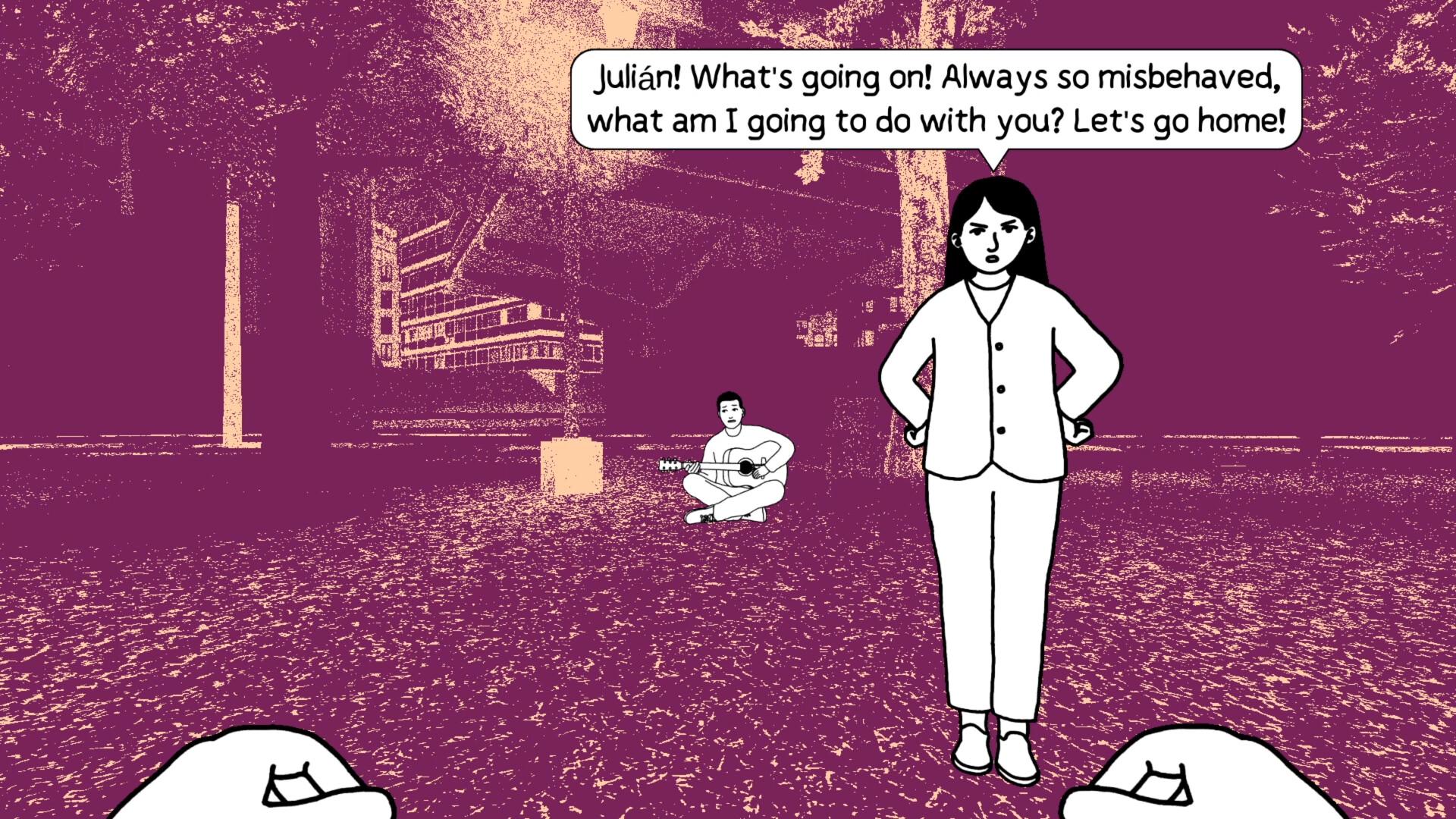 Despelote is a slice-of-life game based on developer Julián Cordero's childhood in Ecuador, showcasing just how big a grip soccer had on the country in 2001. The intentional art style allows you to focus on the people around you more than the scenery, listening in to conversations improved by Julián's friends in Ecuador while you kick a soccer ball around with the neighborhood friends.
Article continues below advertisement
The gameplay mechanics were easy to pick up (even if, like me, you're bad at soccer), and the title truly taps into the feeling of being a kid kicking a ball around with your friends as life goes on around you.
Article continues below advertisement
'Nightscape'
Stargazer Layla has to help put the falling stars back in their constellations in the platformer Nightscape from Mezan Studios. Along the way, the Goat Kid (the embodiment of a constellation we know as the North Star) will offer you aid with his powers as you slay evil scorpions and navigate the crumbling landscape in your journey. Though the preview was a short 15 minutes, the game's soundtrack emphasized its ethereal tone and really set the mood for the gameplay experience.
Article continues below advertisement
'A Highland Song'
Last, but certainly not least, A Highland Song is a platformer set in the Scottish Highlands. Navigate your way over the various mountain peaks on your way to the lighthouse to meet with your uncle, stopping to admire the scenery at different peaks and investigate various landmarks you come across. The game also includes a rhythm aspect, asking you to hop along stretches of the valleys to the soundtrack by bands TALISK and Fourth Moon.