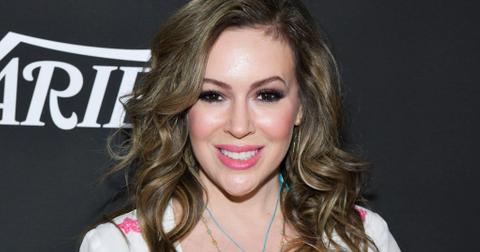 Alyssa Milano's Crocheted Mask Caused an Uproar, but Here's the Whole Story
By Gina Vaynshteyn

Updated
These days, most people are still taking social distancing (relatively) seriously. It's common to see people keeping their distance and wearing a mask while out in public — because that's exactly what the CDC and countless other public health officials have stressed amid the ongoing novel coronavirus pandemic.
Actress and activist Alyssa Milano probably thought a photo of herself wearing a homemade mask would be the last thing to cause a Twitter uproar. But unfortunately, that's exactly what happened.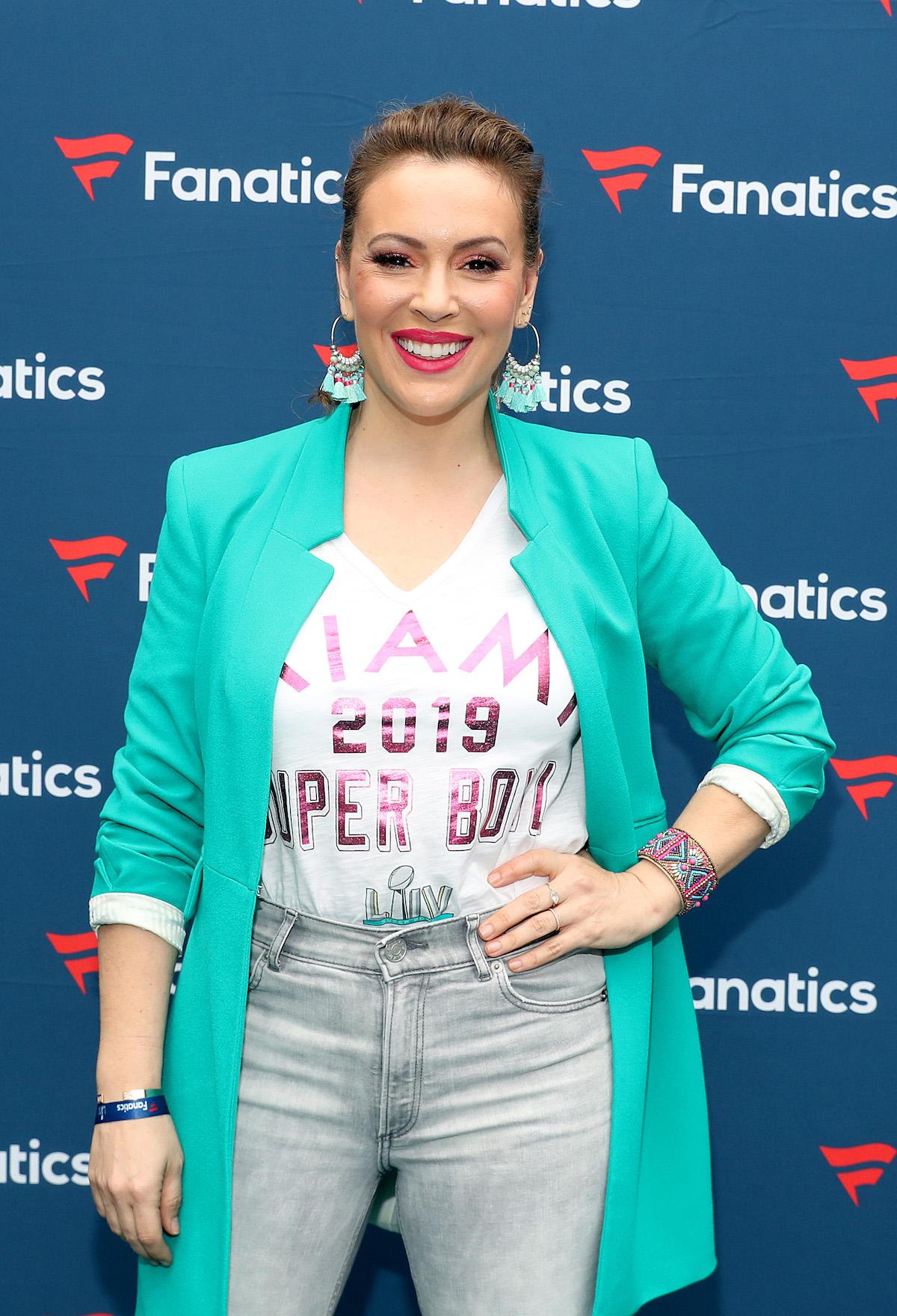 Alyssa Milano shared a photo of herself wearing a crocheted mask.
On May 24, actress and activist Alyssa Milano posted a photo of herself and her family wearing masks a show of support to her community. The only problem? The well-meaning photo totally backfired, since Alyssa was wearing a crochet mask, which clearly has some holes in it.
The whole point of wearing a mask is to make it (much) harder to spread germs if you happen to cough or sneeze. A crochet mask wouldn't have the same impact as a normal mask (disposable or cloth) would.
In the tweet, Alyssa wrote, "Show me your masks! Masks keep people safe and healthy. Show me yours! Ready? Go! #WearAMask." The backlash was pretty swift, since we are talking about the internet after all.
Why don't you explain how that mask is going to keep anyone "safe and healthy" and not just for show when we can actually see the holes in the knitting.

— Aldous Huxley's Ghost™ (@AF632) May 23, 2020
Source: Twitter
Are you SERIOUSLY wearing a KNITTED mask!!!!...as in A MASK WITH HOLES IN IT??

— World_Watch (@morokkan) May 23, 2020
Source: Twitter
Alyssa responded, tweeting, "A--holes, mask has a carbon filter in it. So, yes, it might be crochet but totally safe."
Assholes, mask has a carbon filter in it. So, yes, it might be crochet but totally safe. #WearAMask

— Alyssa Milano (@Alyssa_Milano) May 23, 2020
Source: Twitter
She tweeted again, posting a link to the carbon filters allegedly inside her crochet mask.
But the internet could not be persuaded so easily. One person responded to Alyssa, saying "We can see [your] nostrils..."
Unfortunately, Alyssa's post invited a lot of responses from the alt-right (who aren't happy with her #MeToo involvement, as well as her support for Joe Biden)
While we can surely wonder if Alyssa's mask is safe (maybe it is, maybe it isn't — at least she's trying!), it's obviously not cool to use this as an excuse to attack the actress based on political ideologies. But, we are on Twitter after all.
And for the record, you *can* crochet your own mask. But you do need a filter inside, like the one Adam Rifklin posted.
Hopefully, the haters have seen that Alyssa uses a carbon filter for her crocheted mask and have promptly taken a chill pill.
With COVID-19 cases still spiking in various parts of the country while businesses open back up, it's super important to keep wearing your mask and practice social distancing. Best of all, if you can still stay at home, do so!
The best way to prevent contracting or spreading the coronavirus is with thorough hand washing and social distancing. If you feel you may be experiencing symptoms of the coronavirus, which include persistent cough (usually dry), fever, shortness of breath, and fatigue, please call your doctor before going to get tested. For comprehensive resources and updates, visit the CDC website. If you are experiencing anxiety about the virus, seek out mental health support from your provider or visit NAMI.org.