Should We Be Shaming People for Not Social Distancing Enough?
As people around the U.S. are attempting to social distance (if they're not already on lockdown), will shaming others really convince them to stay in?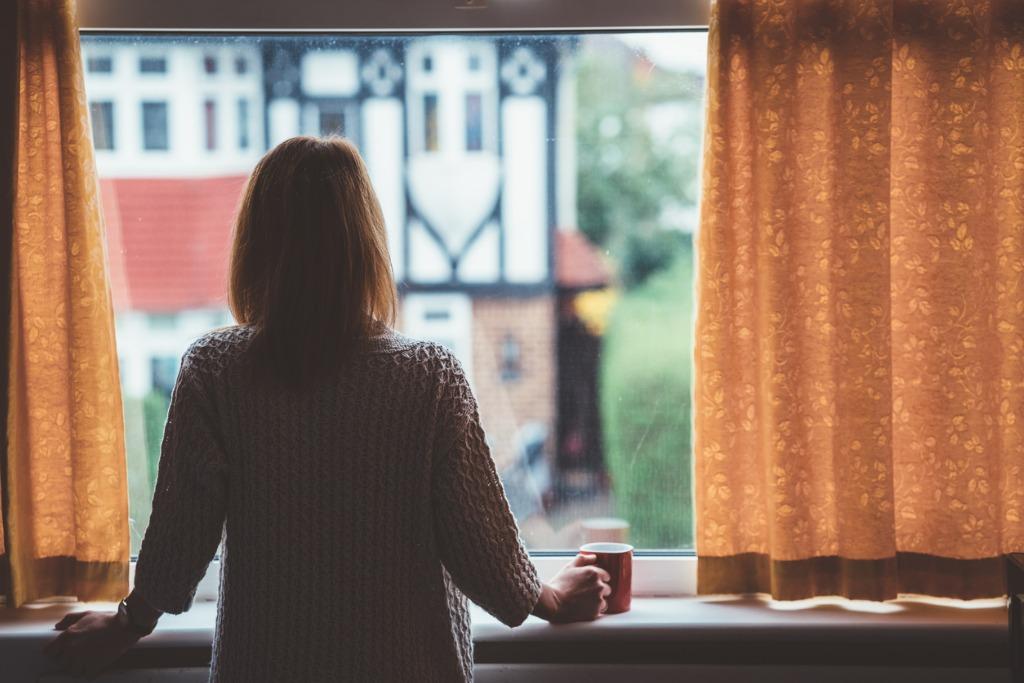 Look, at this point, we really hope you're following the CDC's recommendations about what to do in the wake of the COVID-19 pandemic. The new coronavirus is affecting people worldwide. Over 10,000 people have died across the world and that number keeps climbing. And it's going to continue to climb unless we take it very seriously.
Article continues below advertisement
One part of taking it seriously is to practice social distancing. Avoid going out at all, if you can. If you need to go out, such as to get food or medical necessities, stay at least six feet away from other people. Many people, if they don't already live in states that are on lockdown or in a shelter in place, where social distancing is mandatory, are doing their part by opting to stay home. So it can be incredibly frustrating to hear that thousands of people are still spending their spring breaks as if nothing is happening.
Article continues below advertisement
Social distance shaming or quarantine shaming has become the new norm online.
Shaming people for not social distancing seems to come from a logical place. It also comes from a place of good intentions. You don't want others to get the virus so you take the CDC's advice. You limit exposure to others. You don't have people over. You don't go out.
Article continues below advertisement
And you know that the only way that this social distancing actually works is if other people do it too. The goal is to flatten the curve. If all your neighbors are going out and partying, they're potentially carrying that virus over to the grocery store with them, where they can infect all the people who did social distance and are now just going out for necessary supplies.
So it really sucks to see people who are blatantly ignore the CDC's guidelines because "It's not that big of a deal." Your frustrations are pretty valid and a lot of people share them, enough so that "social distance shaming" and "quarantine shaming" have been running rampant online. The shaming picked up greatly after it was reported that many Florida beaches are overrun with tourists because people didn't want to cancel their spring break plans.
Article continues below advertisement
It should be noted that, since reports started coming in about these overpopulated beaches, most have since shut down until such time that it's safe again. But that hasn't stopped many online from proposing that we shame the beachgoers and anyone else who is opting to have a good time instead of a safe time.
Article continues below advertisement
But should we really be shaming everyone?
While, yeah, maybe the people who are packing onto beaches right now and downing shots in a bar probably should feel a little shame about what they're doing, many other people have brought up that the argument for or against "social distance shaming" is a lot more nuanced than that. For instance, while some of us can work from home, not everyone has that luxury. There are many people working in those groceries that we need to get to when we need supplies and someone does need to work there.
Article continues below advertisement
Plus, not every company is acting ethically right now. For some states right now, only companies with "essential services" should be operating, like grocery stores. Are video games essential services? Probably not, but GameStop is claiming that it's essential because it sells mice and keyboards which people could use to work from home. A stretch? Definitely. But they did it anyway and now all their employees have to work.
Article continues below advertisement
So for some people it's a hard pill to swallow to hear from people who, A.) kept their jobs and B.) can work from home, that everyone needs to stay inside at all times or else they're destroying the human race. For some people, they need each paycheck to survive and telling them to simply not show up at work and lose their jobs isn't really helping them or making them feel more likely to take self-isolation seriously.
Article continues below advertisement
Others have brought up that the people doing the shaming have taken it to a level that's rather extreme. Should we be shaming people for going on a hike? Should we shame them for going to the grocery store because you think that they should have known to stock up on a month's worth of groceries? Should we shame them for taking their dog for a walk?
As more people are cooped up inside, those suffering with mental illnesses are going to get hit hard. Which is why many doctors suggest that we should be going outside. Not to Florida beaches, mind you, but for walks around the block. So if you see someone walking their dog, it might not be a great idea to shame them on social media.
Article continues below advertisement
So what should we do to convince people of the severity of the situation?
For one thing, be empathetic. You might be able to be home and be totally fine just chilling and watching Netflix all day. But not everyone has that luxury. People are going through hard times for a variety of reasons. Many people have been laid off and many are experiencing high levels of depression. Others are working every day and feeling terrified that they're going to be exposed already. Don't add shame to fear.
Article continues below advertisement
Instead there are two good ways of convincing someone to stay in: setting a social norm and by using facts to convince them that it will directly affect them. People tend to emulate those around them. Think about when you're waiting for a subway train. When it arrives, one car is completely empty. The rest are packed. No one is going to enter the empty one because they will follow what everyone else is doing. If no one is going in the empty car, then, we think, clearly something is wrong with it.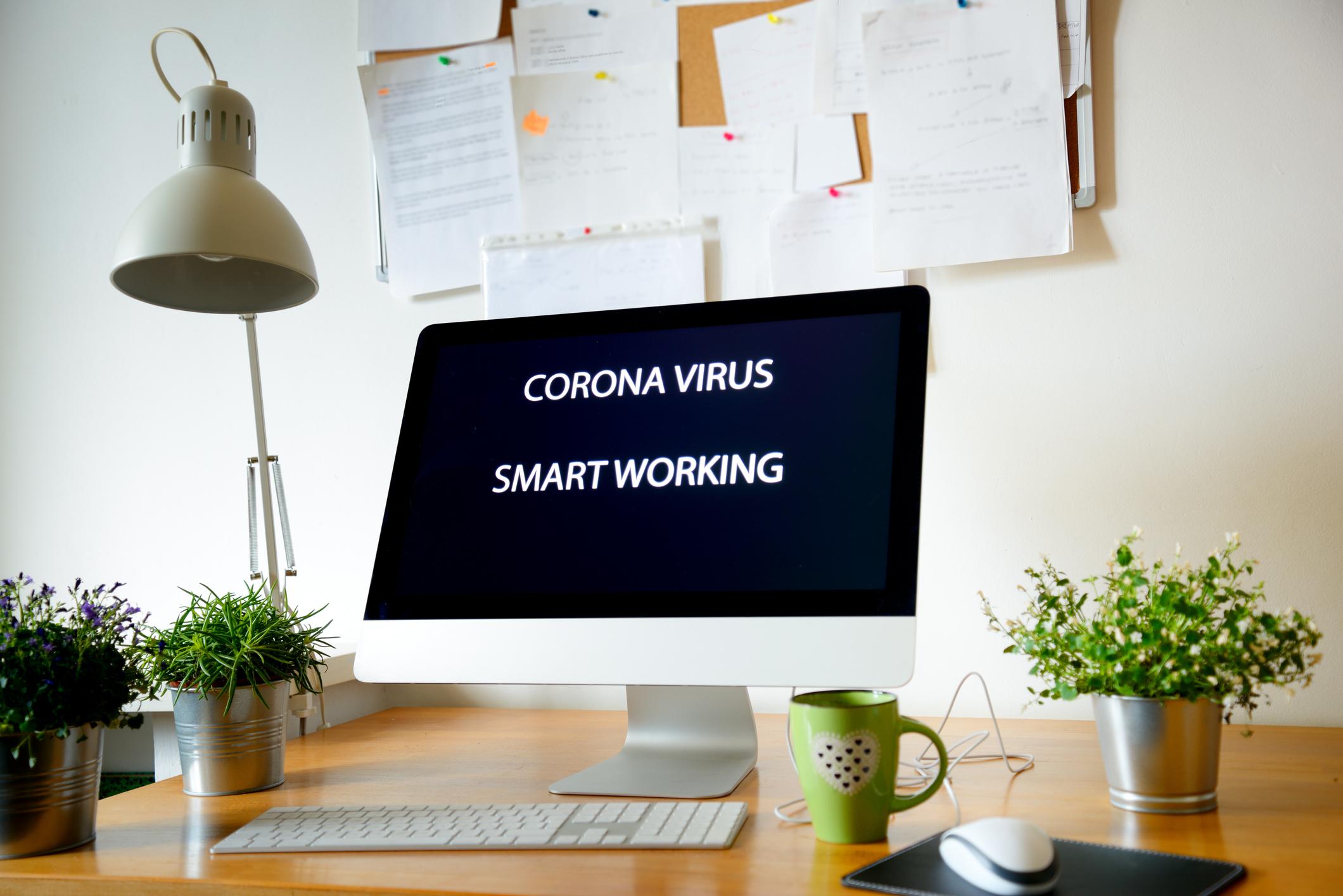 Article continues below advertisement
If we set an example of how to social distance properly, others may follow the lead, and think, "Well, if they did it, then maybe I need to do it too."
The other thing to do is to appeal to facts and people's desire to protect themselves. The fact is that we're all at risk of contracting the virus. And we're all at risk of it really hurting us, even if we're not old or unhealthy, as some people believe. If we can appeal to people's sense of self-preservation, they may be more likely to take it seriously.
That being said, this applies to people who think that the virus is no big deal so they are allowed to go party. Leave the people who actually need to be outside alone. They already don't want to be there so don't make it worse.
The best way to prevent contracting or spreading coronavirus is with thorough hand washing and social distancing. If you feel you may be experiencing symptoms of coronavirus, which include persistent cough (usually dry), fever, shortness of breath, and fatigue, please call your doctor before going to get tested. For comprehensive resources and updates, visit the CDC website. If you are experiencing anxiety about the virus, seek out mental health support from your provider or visit NAMI.org.