'Daybreak' Star Alyvia Alyn Lind Talks Favorite Scene to Film, Season 2 Storylines (Exclusive)
'Daybreak' star Alyvia Alyn exclusively reveals to Distractify her favorite scene to film, Sam Dean's rise to power, and Season 2 storylines.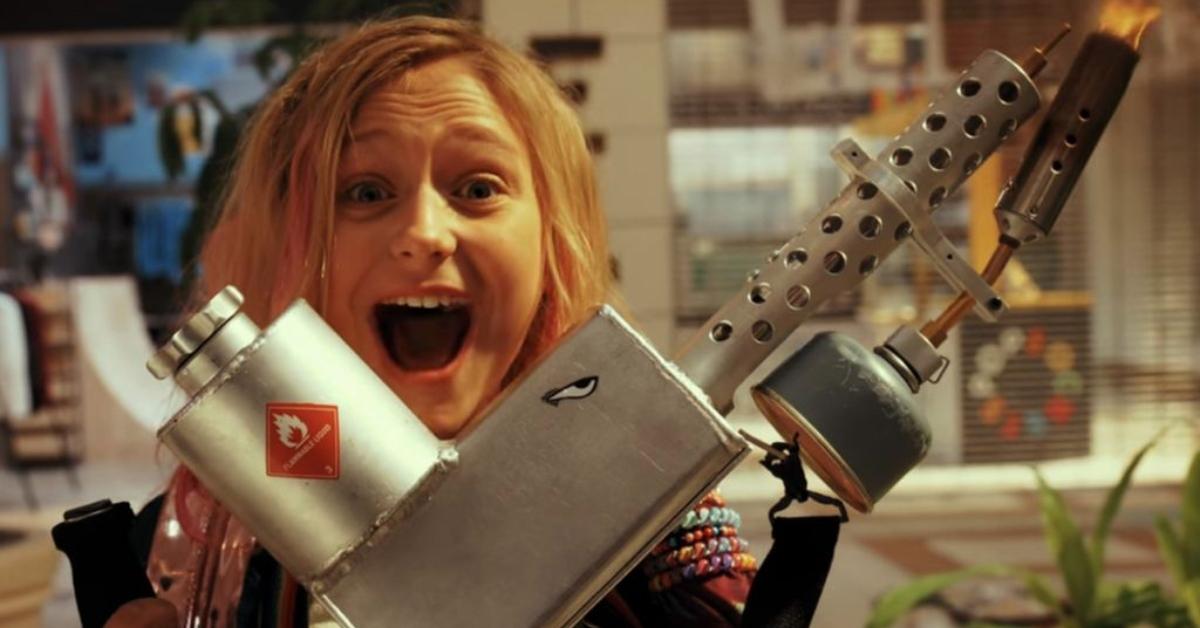 In the hit Netflix series Daybreak, audiences are introduced to the "Slime Queen" aka Angelica Green (Alyvia Alyn Lind), who is a 10-year-old drug-dealing badass with a flamethrower at her disposal. Though the post-apocalyptic show centers on teen Josh Wheeler (Colin Ford) searching the town of Glendale, Calif. for his girlfriend Sam Dean (Sophie Simnett), fans certainly cannot get enough of the foul-mouthed Daybreaker-turned-Cheermazon, Angelica.
Article continues below advertisement
In an exclusive interview (via email) with Alyvia, 12, the actor revealed to Distractify her favorite scene to film (which involved A LOT of blood), her thoughts on Sam's rise to power, and possible Season 2 storylines. Check out our Q&A below.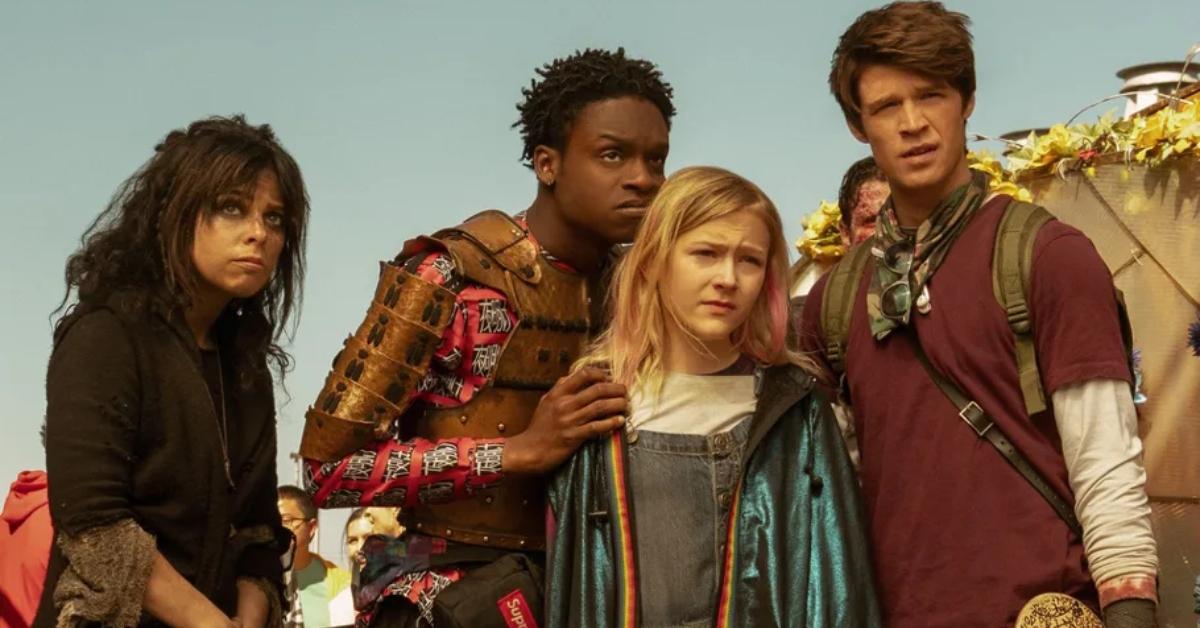 Article continues below advertisement
Distractify: Your character is driven throughout the series of wanting to find her group or "family." Even in a post-apocalyptic world, how can you relate to Angelica's desire to fit in?
Alyvia Alyn Lind: I think that the world used to be about fitting in. Now, we're all discovering that being unique is the way to go, standing out. But even so, everyone still wants to find their tribe, their people. The ones who have their back no matter what. I'm lucky that I have my family. Angelica is trying to find hers.
Throughout the series, fans are introduced to different groups or tribes that play off of high school stereotypes. If you could choose a group to survive the end of the world, which one would you choose? Why?
AL: I would want to be a member of the Cheermazons because they are fierce, loyal women leaders who kick butt and wear amazing outfits while doing it.
Article continues below advertisement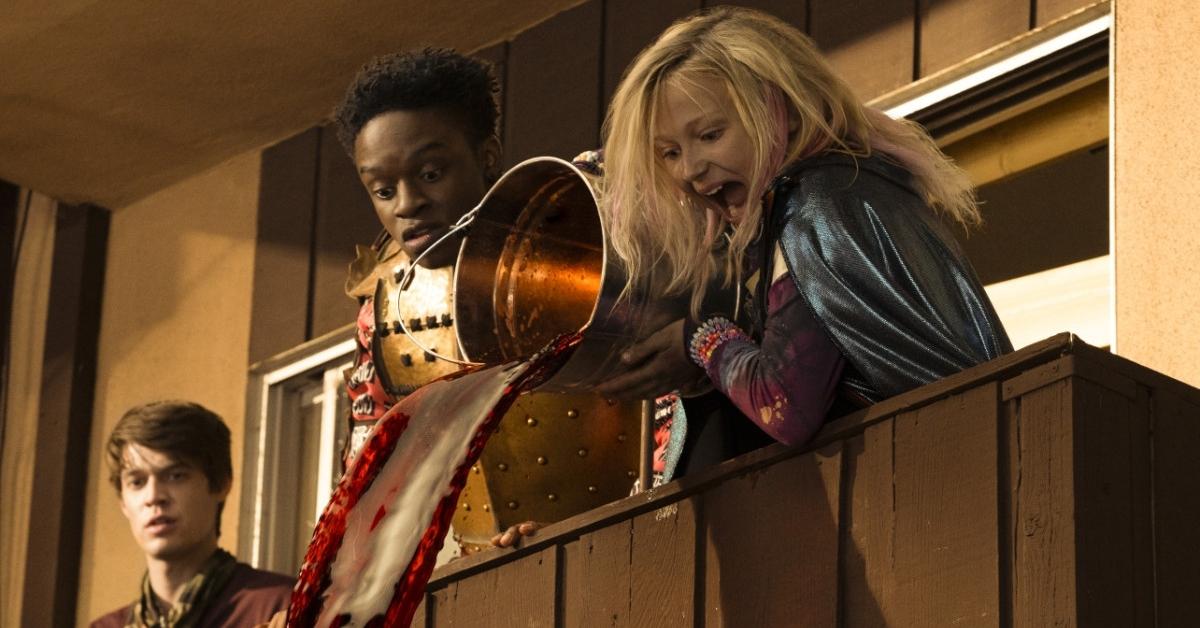 Your character is such a scene-stealer in Daybreak. What was your favorite scene to film? Why?
AL: My favorite scene is in Episode 1, throwing the blood balloons at the jocks with Josh and Wesley. This is the first time you see the characters bond as a tribe and it was just REALLY fun!!!
In Daybreak, your character wore wheelie sneakers in a lot of your scenes. Were they difficult to get used to, or did you have any funny slips while filming and trying to say your lines?
Article continues below advertisement
AL: I was so excited when I found out that Angelica would be living on wheelies. I ordered Heeleys on Amazon so I could practice the week before filming, and it came so naturally. It was meant to be. I would feel so cool wheeling around on set, until I would slip in the middle of a line or a chase and everybody, all the actors and crew would go "AH!!!!!!" Then I would get up, continue my line and everybody would laugh. This happened, um, more than once.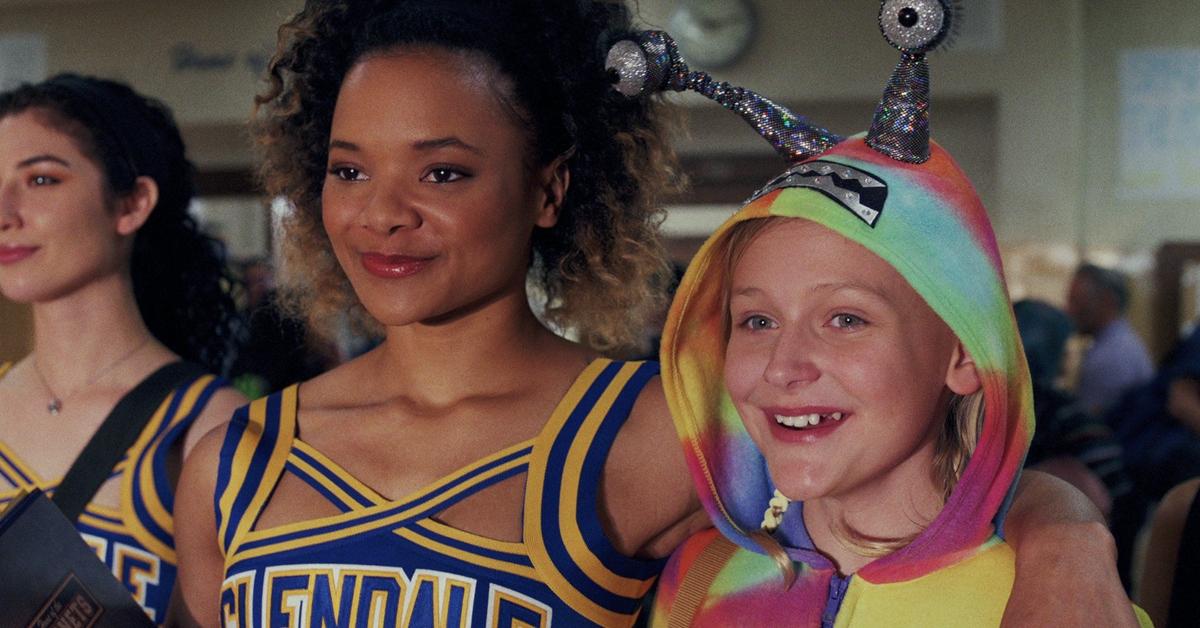 Article continues below advertisement
When you first read the script, what were your initial thoughts on that shocking season finale twist of Sam staking her claim to the throne?
AL: I love that Sam Dean demands her place as queen of the apocalypse. But, I can't wait to see if her intentions are good or evil. And it will be interesting to see who decides to join her tribe.
A big mystery revolves around what Ms. Crumble is and how she survived. Did the writers ever clue you or any of the cast in on that secret? If so, is there anything you can tease?
AL: All I know about Ms. Crumble is that Angelica needs her as her mother figure right now. Angelica doesn't really care if she's crazy or a ghoulie or a brain-damaged teacher, Angelica loves her for who she is no matter what.
Article continues below advertisement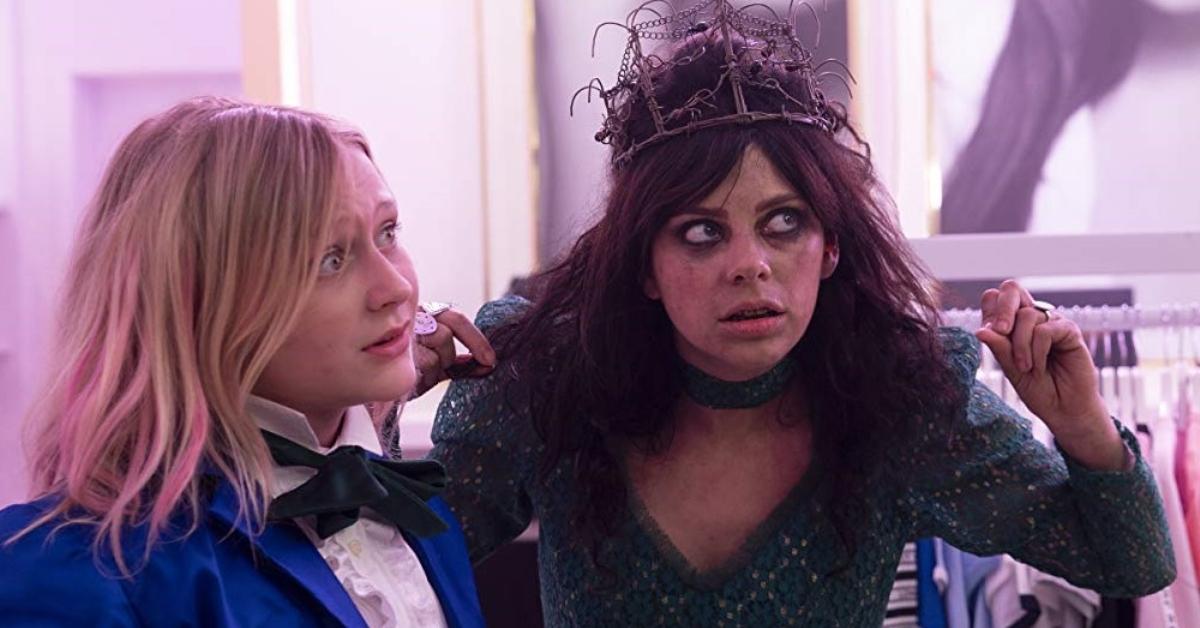 Finally, do you think Josh should still try and "win" Sam back or move on?
AL: The hopeless romantic side of Josh will probably try to win Sam back, but there's also a loyal side to Josh ... I can't wait to see which character trait is stronger. I can't wait to see what happens to all the characters!!!
You can now stream Daybreak on Netflix.