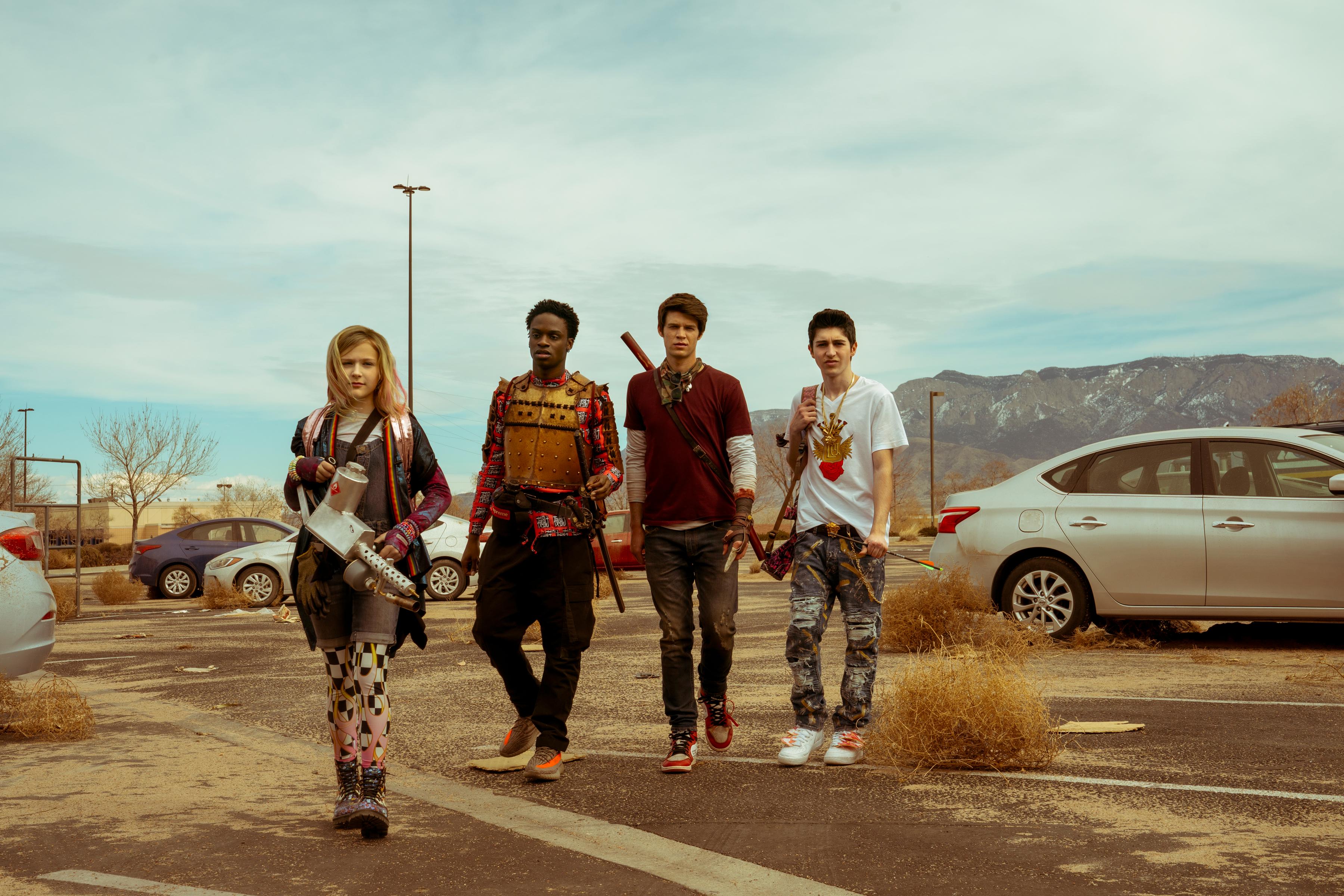 Netflix's 'Daybreak' Takes Place in California — but It Wasn't Filmed There
The very first shot in the trailer for Daybreak (Netflix's new post-apocalyptic dramedy series) shows us where the story takes place: Glendale, Calif. There's even a shot of the sign for Glendale High School and another one that shows the famous Hollywood sign in post-apocalyptic shambles. So you might think the show was filmed in California. But you'd be wrong. Where was Daybreak filmed? You might be surprised.
Article continues below advertisement
Where was Netflix's Daybreak filmed?
According to Ruidoso News (a local outlet of the USA Today network), principal photography for Daybreak was shot in Albuquerque, N.M. Shooting started back in November 2018 and wrapped up in April 2019. The production employed 260 New Mexico crew members, three New Mexico actors and about 3,000 New Mexico background talent. Good news for the people of New Mexico!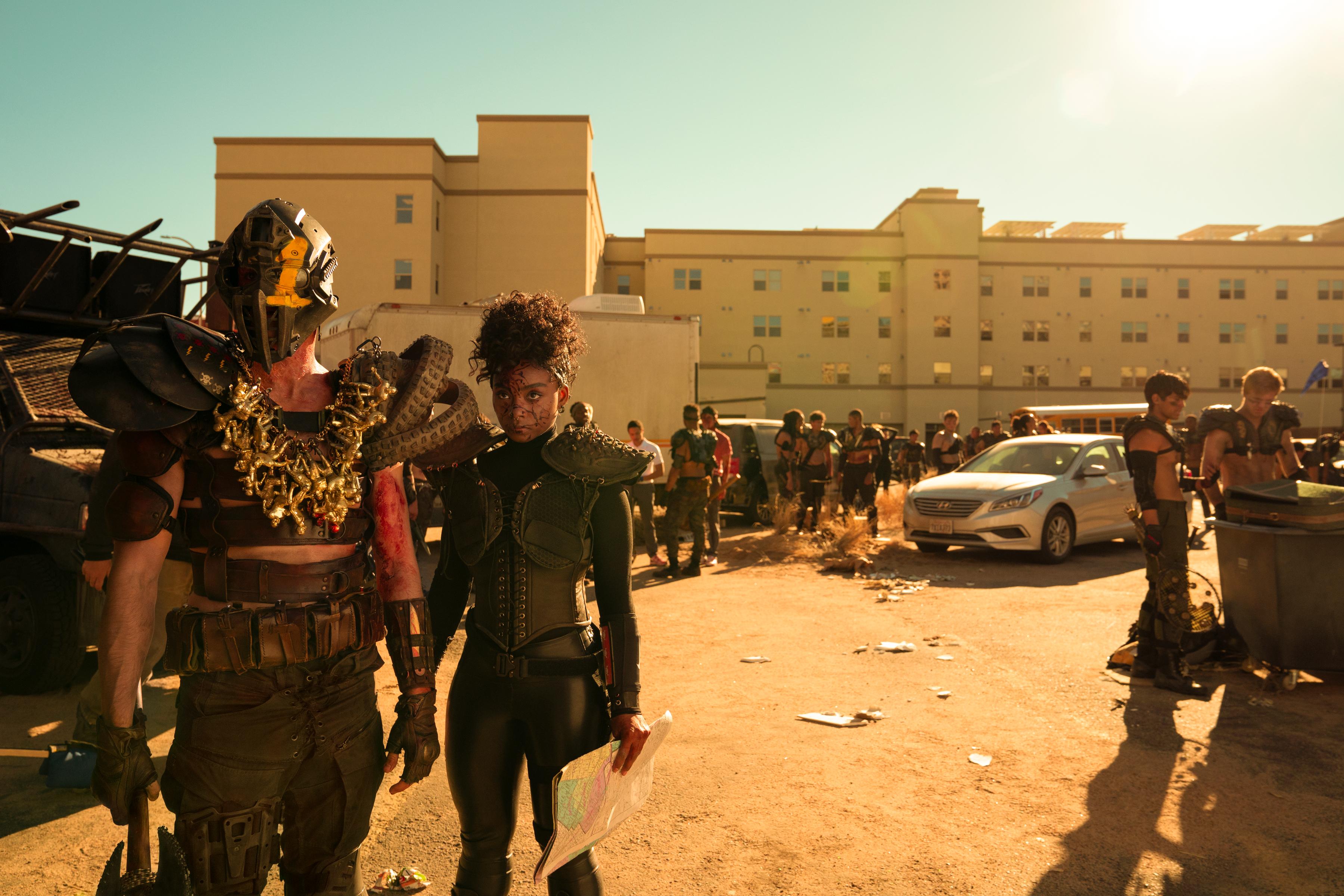 Article continues below advertisement
Daybreak isn't the only recent Netflix production to be filmed in the Southwestern state. Rattlesnake (a psychological horror film from director Zak Hilditch) was also filmed in the deserts of New Mexico, as was the new Breaking Bad film El Camino. There are several reasons why so many shows and movies are filmed in New Mexico.
For one, there's an amazing tax credit for productions filmed there. Who knew giving people money would incentivize them to film in a specific location? Of course, New Mexico also happens to be home to sweeping deserts, so if you happen to be filming a dramedy TV series that takes place in the post-apocalyptic wastelands of Glendale, Calif., it just makes sense. (Plus you still get the tax credit, so it doubly makes sense.)
Article continues below advertisement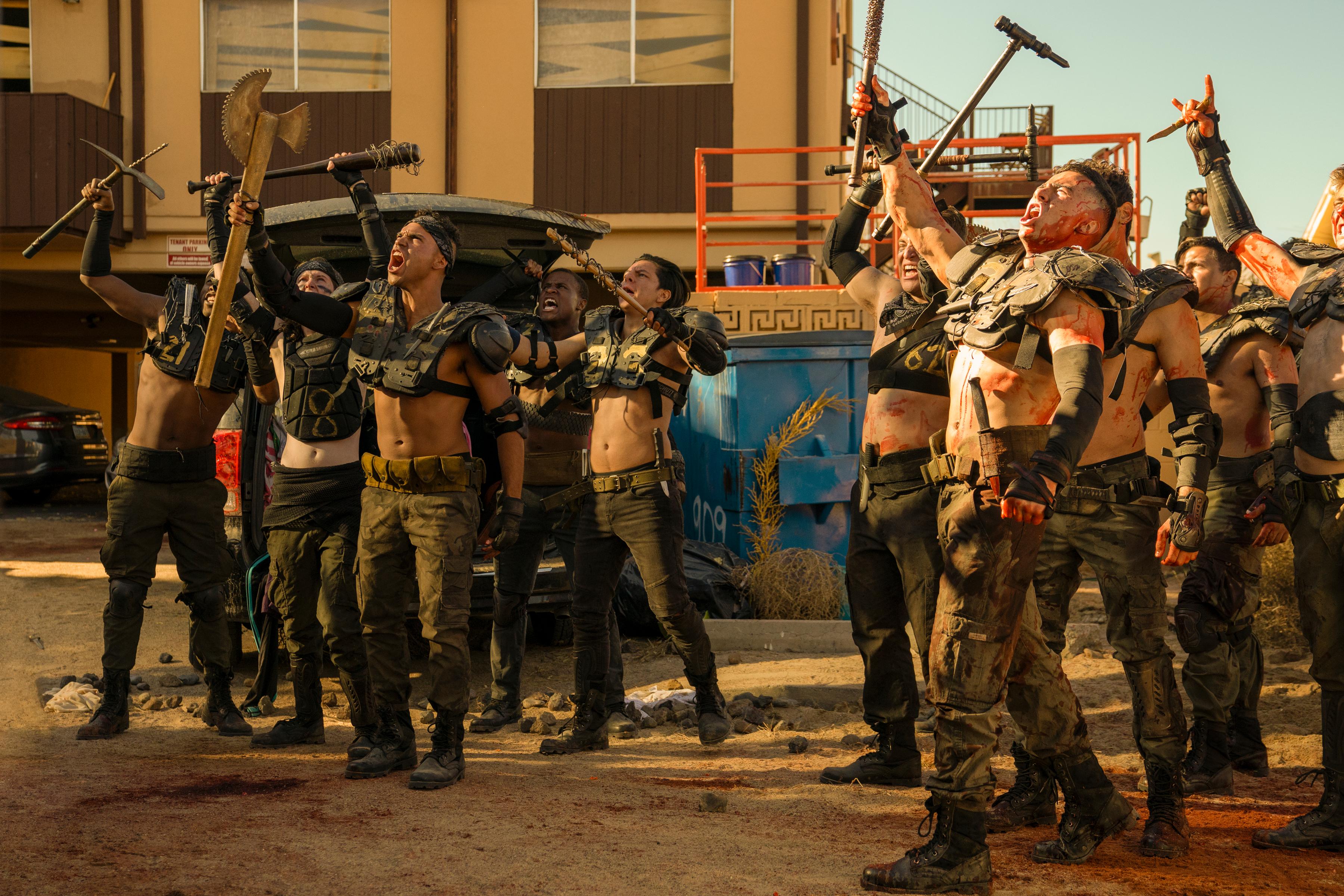 What is Daybreak about?
Daybreak follows a ragtag bunch of high schoolers who are just trying to make it through their teenage years alive. This is made a lot more difficult by the fact that a nuclear blast hit their hometown on Homecoming night — such a bummer, right?
Article continues below advertisement
Now, 17-year-old Josh Wheeler (played by Colin Ford) has to join forces with kid genius Angelica Green (Alyvia Alyn Lind), modern samurai Wesley Fists (Austin Crute), Turbo Bro Jock (Cody Kearsley), Mona Lisa (Jeanté Godlock), and Eli Cardashyan (Gregory Kasyan) in order to survive the marauding gangs of jocks, gamers, and the 4-H Club.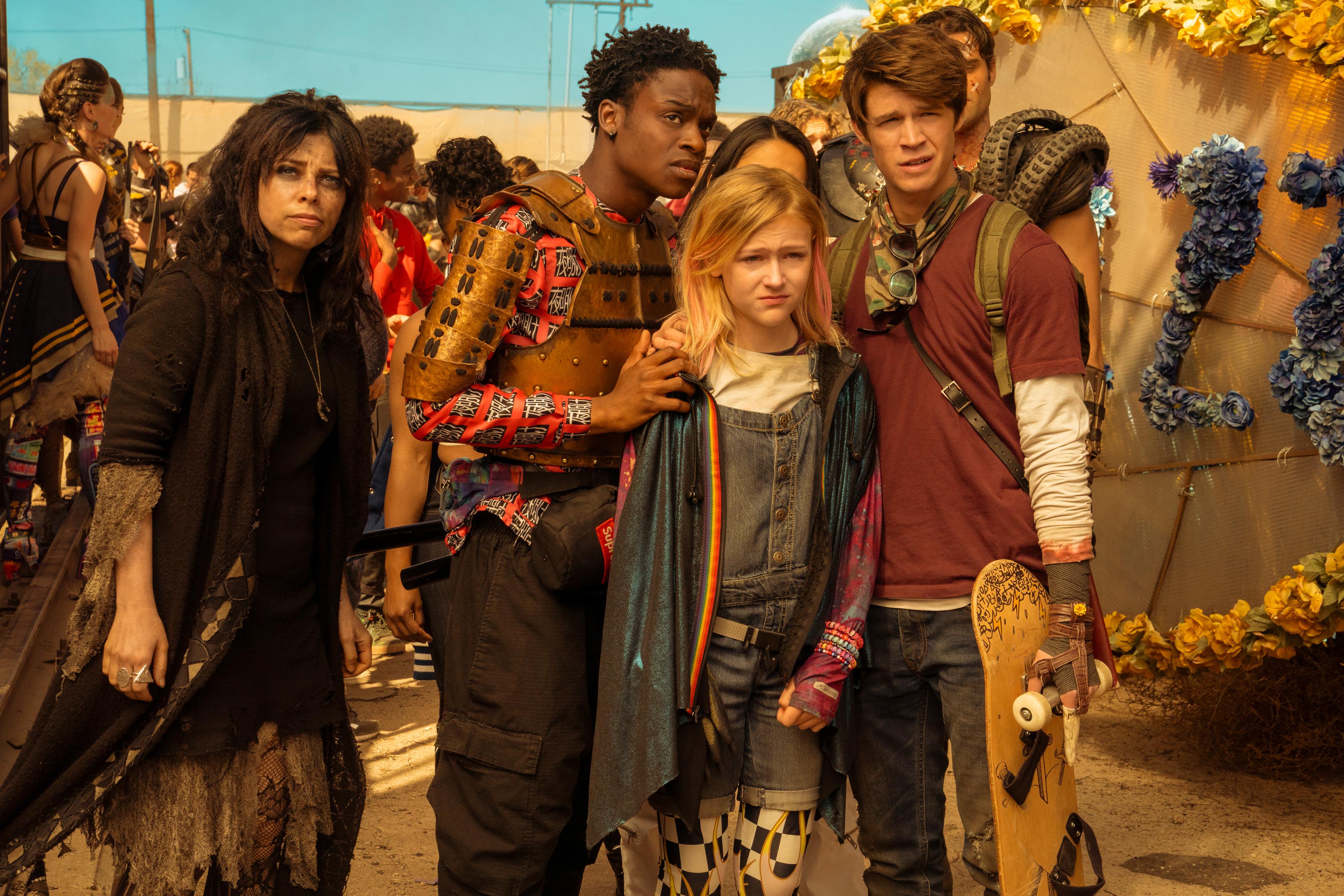 Article continues below advertisement
Oh, and did we mention that all of the adults have been turned into zombie-like creatures known as "Ghoulies"? They're even more useless than usual!
Daybreak is based on a graphic novel — but it's a pretty loose adaptation.
Netflix's Daybreak is actually based on the eponymous graphic novel by Brian Ralph. However, according to AV Club, the similarities between the graphic novel and the Netflix series pretty much end at the title.
Article continues below advertisement
Apparently, the graphic novel is not quite as snarky and romp-y — which makes sense for a post-apocalyptic story. If you watch Daybreak and find yourself longing for something a bit bleaker and quieter, the graphic novel may be more your speed.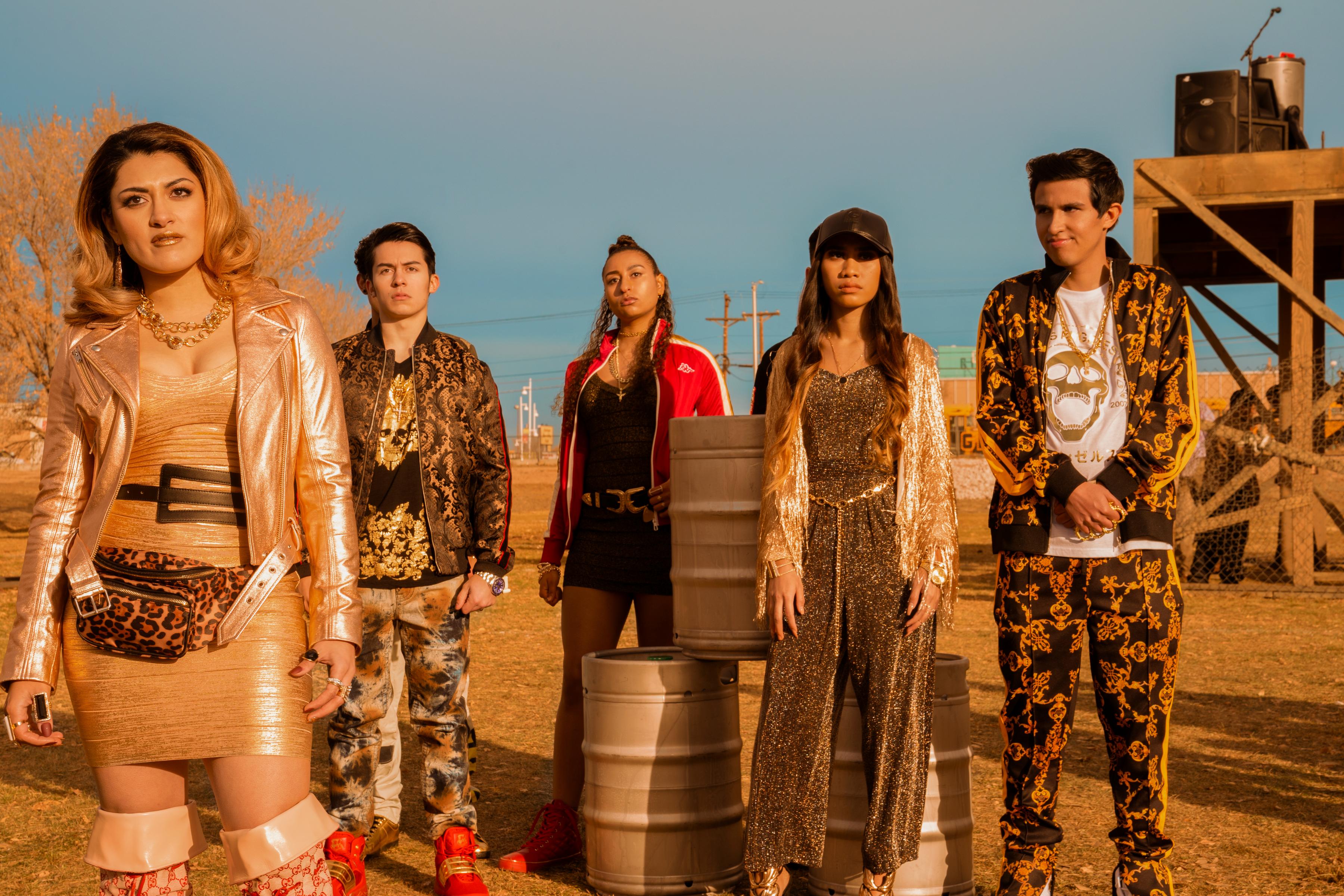 Here's where to watch Daybreak:
If you do prefer a snarky romp and you're wondering how to get this incredible (and incredibly funny) show into your eyeballs, you're in luck! Season 1 is currently streaming on Netflix.