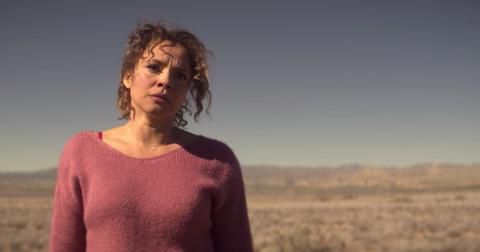 Netflix's New Horror Film 'Rattlesnake' Looks Bone-Chillingly Scary
By Abi Travis

Updated
There's a new scary movie coming to Netflix and we are so, so ready. Rattlesnake tells the story of a single mother who has to kill someone in order to save her daughter's soul — obviously, we are very intrigued.
In the Rattlesnake trailer, we see single mom Katrina (played by Carmen Ejogo) wrestle with a broken-down car in the middle of the mountainous desert. "Where are we, mommy?" Katrina's daughter Clara asks. Katrina answers simply: "Somewhere, sweetie."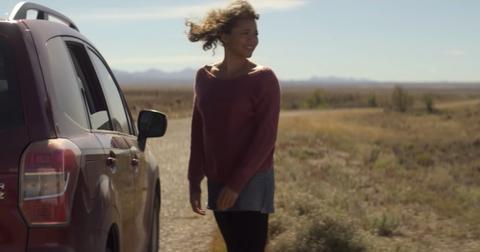 Where was Netflix's Rattlesnake filmed?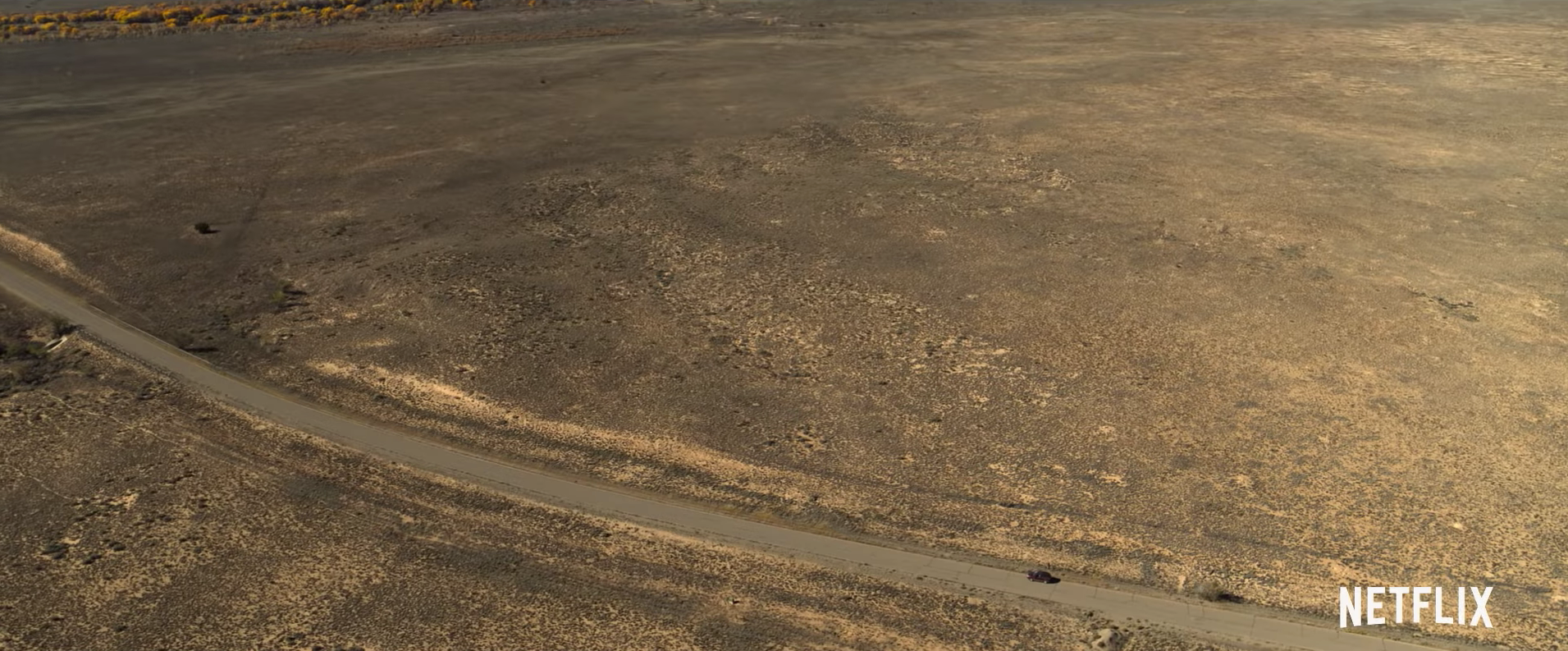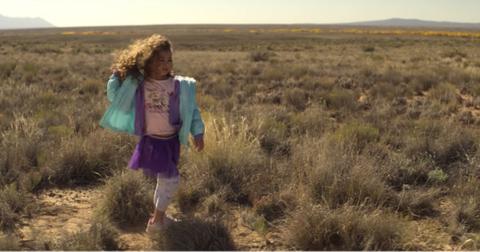 What is the Netflix movie Rattlesnake about?
The new psychological horror film comes to us from director Zak Hilditch. You may remember him as the director of 1922 — another spooky Netflix movie (that one was an adaptation of Stephen King's novella of the same name). 
Hilditch's newest film tells the story of single mom Katrina and her daughter Clara. Katrina is driving across the country to start a new life when her car breaks down in the middle of nowhere (which, as we've already covered, is actually the middle of New Mexico). While Katrina changes the tire, Clara wanders off into the desert and is bitten by a rattlesnake.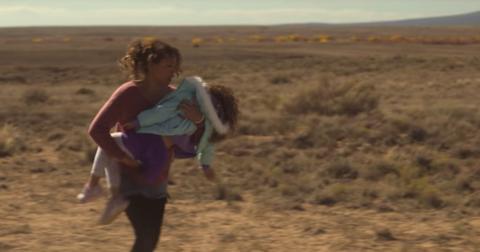 Stuck without phone service and desperate to save Clara's life, Katrina accepts the help of a mysterious woman who seems to magically appear in the desert. But once Clara is saved, Katrina learns that she now owes a debt. In exchange for Clara's soul, Katrina must kill someone else before sundown. The film follows Katrina as she wrestles with the decision of who should live, and who must die. Yeah. We are totally in.
When and where can you watch Rattlesnake?
Rattlesnake will be available to stream on Netflix starting Oct. 25. Get your popcorn ready... and maybe a cozy blanket to hide under. This one looks like it's gonna be pretty darn scary.