'El Camino' Viewers Were Shocked to See Todd's Weight Gain
'Breaking Bad' fans who tuned in to check out 'El Camino' were shocked to see Todd's (Jesse Plemons) weight gain. Keep reading for more details.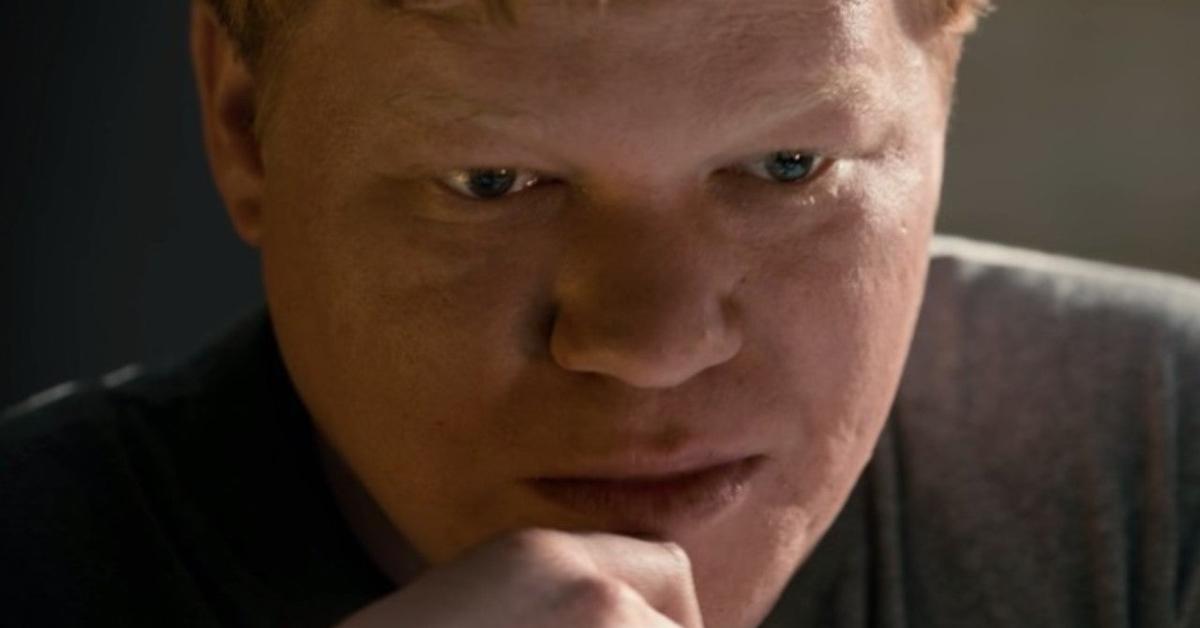 Viewers who tuned in for the much anticipated Breaking Bad epilogue film, El Camino, weren't disappointed by the continuation of Jesse Pinkman's story, even if there were some "hiccups" playing with some people's heads.
Article continues below advertisement
The important thing to realize is that this movie was shot a full six years after the finale of the popular AMC drama, so, there are going to be some obvious physical changes to the characters in the movie. The biggest transformation one of the characters underwent was Jesse Plemons' Todd, who visibly gained weight since the show ended.
Article continues below advertisement
For continuity purposes, this could prove problematic for viewers, especially because the events of El Camino occur directly after Jesse's escape from the compound where he was imprisoned and forced to cook meth for a gang of racist drug dealers. So how did Todd go from being the svelte young man who helped his Uncle Jack keep Jesse locked up as a drug-cooking slave, to how he looks in the film in such a short amount of time?
What's with Todd's weight gain in El Camino?
It's an insensitive question to propound, and one I feel like a jerk for typing out, but it is something a lot of fans are asking.
Article continues below advertisement
There's a rather practical explanation for it: the entire film was shot in just 50 days, so when Jesse Plemons got signed on to do the film, it's not like there was a lot of time for the actor to lose weight to more closely match his character's stature previously.
As a result, a slew of body shaming memes and cracks at the performer have been floating around social media.
Article continues below advertisement
While time constraints and Jesse Plemons just gaining weight is the most likely explanation as to why he's looking plumper in the movie, there is also another explanation that's being kicked around the internet as to why his change in appearance actually works for the film's narrative and doesn't take away from it at all:
Jesse Pinkman is an unreliable narrator.
El Camino doesn't make it a secret that the film is told through Jesse's point of view.
This means that everything Jesse does in the movie is through his visual lens, especially in Jesse's flashbacks. The first of Pinkman's that we see shows Todd as a shadowy figure standing above Jesse as he labors to cook meth. This, arguably, sets the tone early on that Jesse sees Todd in a very specific way, but it doesn't just stop at other people — this unreliable perception applies to himself as well.
Article continues below advertisement
ScreenRant made a great point about Jesse's own self-perception — he appears way older than someone who's in his 20s because he feels a heck of a lot older than he really is. All of the stresses, traumas, and horrible life experiences that he's undergone have basically aged the man by decades. There's a specific scene where Jesse's looking at his own face in the mirror after taking a shower that supports this as well — he's unfamiliar with his own face.
Article continues below advertisement
Jesse could also perceive Todd as older and heavier because the acts that Todd's committed, even though he's only 24 years old in the show, are atrocities one would expect a hardened criminal with years of indulging bitter, cheap, and monstrous emotions would enact. To recap: Todd shoots and kills a child riding a bike after being spotted at pulling off a daring train heist, he imprisons Jesse, and in El Camino, he strangles his housekeeper to death. Whoa.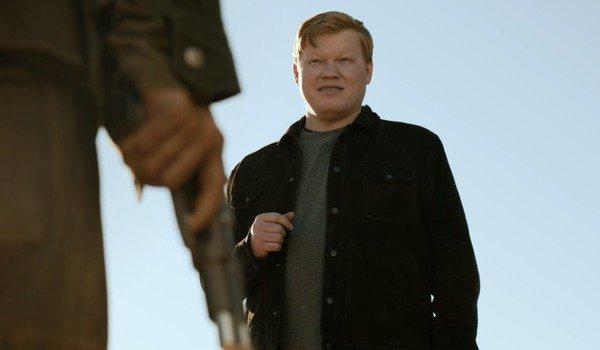 Article continues below advertisement
And while there were a lot of people who were quick to comment on Todd's weight gain and that it "distracted" them from enjoying the movie, it doesn't change the fact that Jesse Plemons is also getting a lot of love from people who enjoyed his performance in not just the show, but El Camino as well. Some have gone so far as to say he's the highlight of the flick.
Article continues below advertisement
I personally enjoyed Jesse Plemons' role in the movie and have loved seeing him pop up in a bunch of shows like Black Mirror and the Dick Cheney biopic, Vice, where he was a very entertaining narrator by the name of Kurt. Now if we can only get him and Matt Damon to play brothers in a movie together, I'd be over the moon.