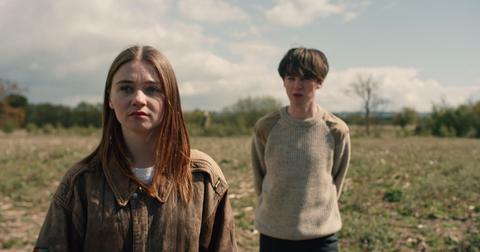 Netflix Might Have Just Spoiled 'The End of the F***ing World' Season Two
By Robin Zlotnick

Updated
If you loved the first season of Netflix's The End of the F***ing World, you're not alone. The British series, which follows teens Alyssa (Jessica Barden) and James (Alex Lawther) on their journey and through their love story, really. Although James is a self-professed murderous psychopath and Alyssa is ready to run away from her terrible home life. 
Did Netflix spoil a major plot point of The End of the F***ing World Season 2?
The End of the F***ing World on Netflix got great reviews for its first season, and soon, Season 2 will be streaming. If you'll recall, Season 1 ended with a dramatic encounter with the police, James taking off running, and a gunshot. 
In the Season 2 poster just shared by Netflix, Alyssa sits alone at a table next to an urn.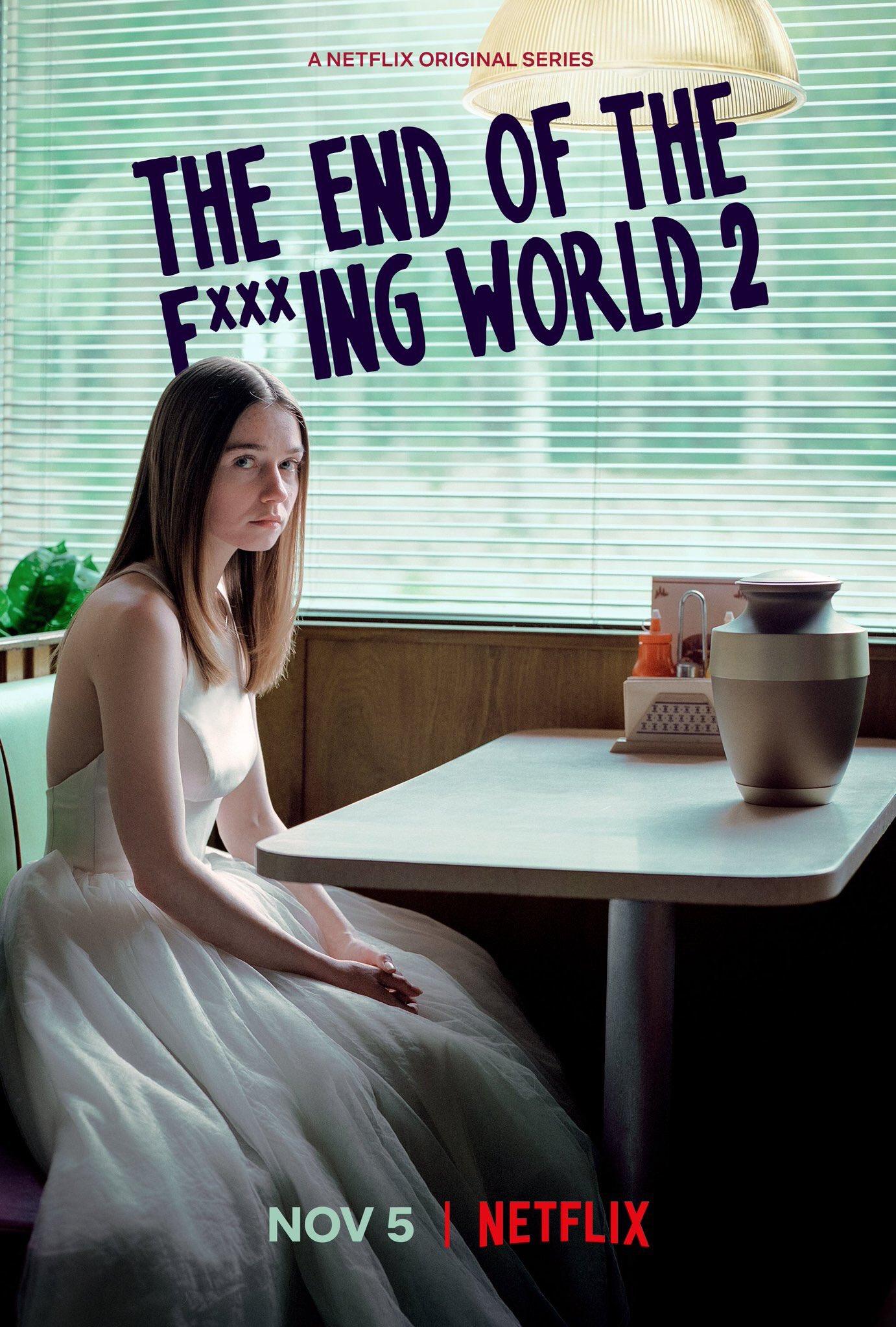 Does this mean that James is dead? Is Season 2 all about Alyssa? Is that a wedding dress?? According to IndieWire, "The End of the F***ing World" was not originally designed to produce a second season."
It is based on a graphic novel by Charles Forsman. But the first season was such a hit with critics and fans alike that series creator Charlie Covell decided to expand the story. 
Netflix's The End of the F***ing World has been getting rave reviews.
For anyone who did watch the show, it really seemed like a fairly tidy ending. So I'm very curious to see where Season 2 takes us, and this poster is quite intriguing. I expect we'll get some answers to our lingering questions — namely, whether that is James in that urn or not — when Season 2 hits Netflix.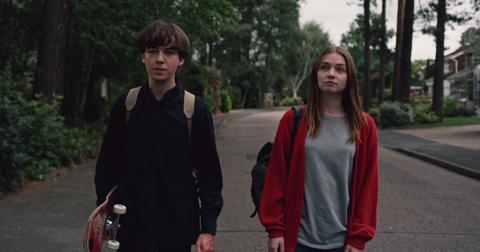 Part of the reason the show was so well-received was because of two incredible performances from Jessica Barden and Alex Lawther. Jessica rose to fame in British shows like Coronation Street and Penny Dreadful. This young actress is fearless and I can't wait to see Season 2 of the show and what she does next.
Alex Lawther has taken on several dark and interesting roles in his burgeoning career. He was the kid in that episode of Black Mirror (you know, the one with the kid and the child pornography). He also played young Alan Turing in The Imitation Game. It's really only a matter of time before we see him on the Oscar stage.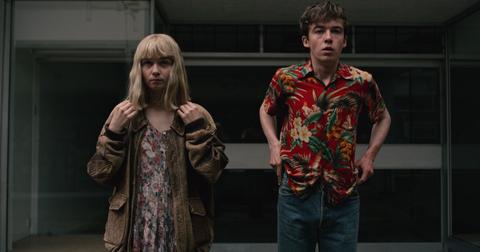 These two make a formidable pair, and we can't wait to see what Season 2 of The End of the F***ing World holds. I did a bit of detective work (a.k.a. looked at the show's IMDB page), and Alex Lawther is credited in each episode of Season 2, so something tells me he'll be around for it. 
When can we watch Season 2 of The End of the F***ing World?
You don't have to wait long to find out Alyssa and James's fate. The show hits Netflix on Nov. 5, 2019. I for one hope the show picks up right where Season 1 left off. We're beyond the source material now, so there's no guessing where this story is headed!