Here's a Recap on the 'Big Mouth' Controversy That's All Over Your Feeds
Season 3 of 'Big Mouth' arrived on Netflix Oct. 4 and it was met with controversy. The show and its creators were accused of biphobia and transphobia.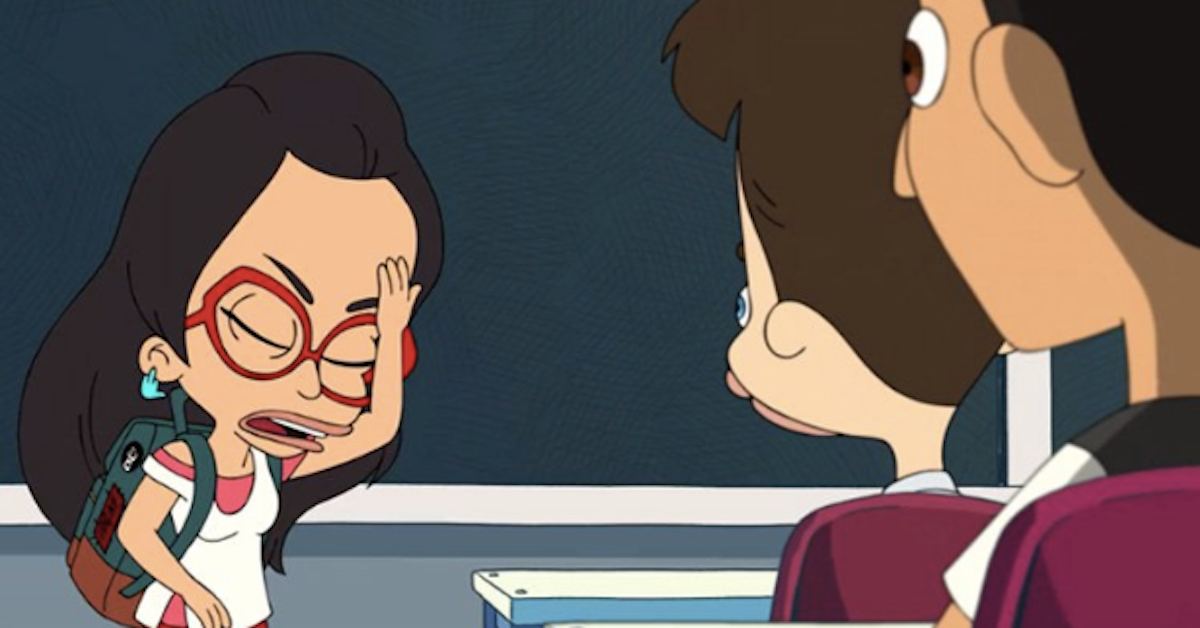 For fans of Netflix's puberty-focused laugh-out-loud Big Mouth, Season 3 of the animated series couldn't come fast enough.
Article continues below advertisement
But almost as soon as the Hormone Monsters hit our screens on Oct. 4, the newest season of the Nick Kroll-helmed series was met with accusations of biphobia and transphobia.
Big Mouth is being accused of biphobia and transphobia.
Netflix's official comedy account was so excited to debut the season, and introduce its newest cast of characters — including Ali Wong, the Queer Eye cast and Gina Rodriguez among others — that it posted a clip featuring Ali Wong's intro skit to their Twitter page.
Article continues below advertisement
Ali plays "New Girl Ali," a transfer student who is tasked with introducing herself to the rest of the class. While she begins with her extracurriculars and Harry Potter affiliations (she plays soccer and is a Ravenclaw), she immediately jumps into revealing her sexuality to the class. New Girl Ali identifies as pansexual.
Article continues below advertisement
"Bisexuality is so binary," she says, adding that "being pansexual means my sexual preference isn't limited by gender identity." Later, she explains: "Some of you like tacos and burritos... But I'm saying I like tacos and burritos, and I could be into a taco that was born a burrito... Or a burrito that is transitioning into a taco."
Article continues below advertisement
Almost immediately, the clip was met with outrage from the LGBTQ+ community. "Not only is this biphobic, transphobic and panphobic with extremely incorrect definitions, but they've made this weird image where pansexuality is seen as morally higher than bisexuality," Twitter user @spicygemss wrote in a post that quickly went viral. "Not only that, but everyone in the room treated the term pansexual like a dirty word."
Many joined in to voice their opinions on the controversy. "Hi as a bisexual nonbinary person, you got this definition very very wrong," another wrote. "Also: it's transphobic af to say that only pan people can date a binary trans person. Trans men and women are men and women. Straight and gay and bi people can date them if they're into men or women!!"
Article continues below advertisement
On the other side of the argument, some bi and trans people just weren't that incensed by the scene. "I'm trans and this doesn't bother me," one person wrote. Another added, "Hey I'm bi as f--k and I think this was just a dumb bit in a show!! If you're THAT offended by something in Big Mouth then you need some new hobbies besides getting worked up over an already ridiculous show."
Article continues below advertisement
The Big Mouth co-creator issues an apology following the controversy. 
Shortly after the clip started circulating on Twitter and the biphobia and transphobia began trending around it, co-creator Andrew Goldberg issued a written apology.
"We missed the mark here with this definition of bisexuality vs. pansexuality, and my fellow creators and I sincerely apologize for making people feel misrepresented," he wrote. "Any time we try to define something as complex as human sexuality, it's super challenging, and this time we could have done better."
"Thank you to the trans, pan, and bi communities for further opening our eyes to these important and complicated issues of representation," his statement continued. "We are listening and we look forward to delving into all of this in future seasons."
Do you think Big Mouth crossed the line? Season 3 is now streaming on Netflix.