Big Mouth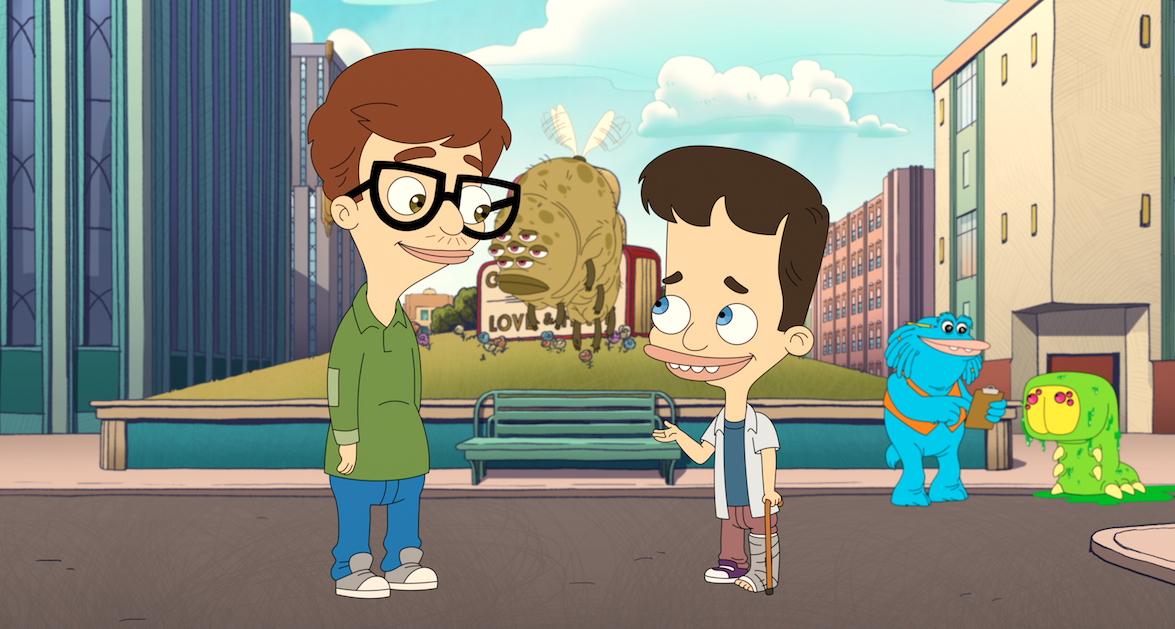 The adult, coming-of-age, animated series Big Mouth was created by Nick Kroll, Andrew Goldberg, Mark Levin, and Jennifer Flackett, and follows a group of teenagers in the seventh grade struggling with puberty.
Based on Nick and Andrew's upbringing in upstate New York, the show explores topics such as masturbation, teenage hormones, and friendship.
Some of the biggest names in comedy voice characters on the show including Nick Kroll, John Mulaney, and Maya Rudolph, who won two Emmy Awards for her voice-over performance as Connie the Hormone Monstress. Famous guest voice actors have included Kristen Bell, Seth Rogen, and Keke Palmer.
Big Mouth also inspired the spinoff Human Resources, set within the show's universe, and featuring new cast members Aidy Bryant and Randall Park.
Network: Netflix
First Episode Date: September 29, 2017
Cast:
Nick Kroll (Nick Birch / Maurice the Hormone Monster / Coach Steve Steve / Rick the Hormone Monster / Lola Skumpy)
John Mulaney (Andrew Glouberman / Mint / Grandpa Andrew / Babe the Blue Ox / Detective Florez)
Jessi Klein (Jessi Glaser)
Jason Mantzoukas (Jay Bilzerian / Guy Bilzerian / ghost of Socrates)
Jenny Slate / Ayo Edebiri (Missy Foreman-Greenwald)
Fred Armisen (Elliot Birch / ghost of Antonin Scalia / Stavros / Bob the Hormone Monster)
Maya Rudolph (Connie the Hormone Monster / Diane Birch / Bonni LaCienega / bath mat / Principal Barren / Miss Clinkscales / Gayle King / Missy's grandmother)
Jordan Peele (Ghost of Duke Ellington / Atlanta Claus / Missy's father Cyrus)
Where to Watch: Netflix
Latest Big Mouth News and Updates