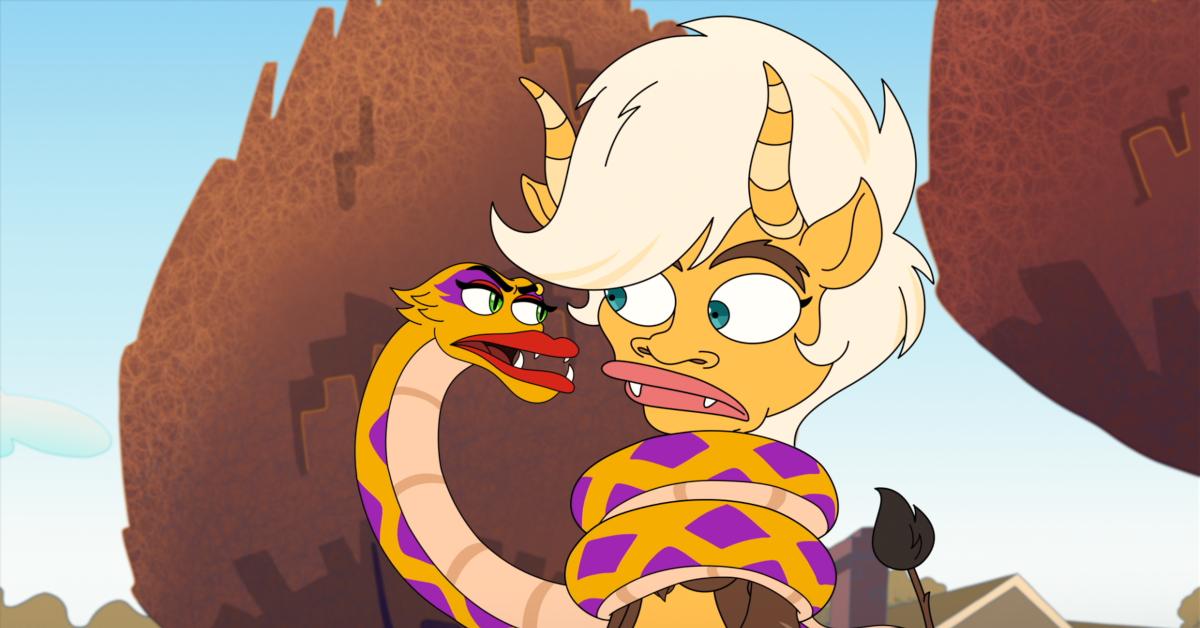 You'll Never Guess Who Voices Missy's Hate Worm on 'Big Mouth'
Who voices the Hate Worms in Season 5 of 'Big Mouth'? Nick's Lovebug, Walter, has a dark side. But who voices Missy's Hate Worm?
There's a thin line between love and hate, and this is especially true for the characters of Big Mouth in Season 5. Added to the long list of quirky characters on the animated series are new imaginary friends who even further complicate the side effects of puberty.
Article continues below advertisement
When we last saw Nick, he was head over heels for Jessi. Season 5 promos tease that he's been bitten by a Lovebug with a devious alter ego — and he isn't the only one. Jessi's Lovebug, Sonya, appears as she grows increasingly infatuated with Ali — making Missy a third wheel.
Missy's jealousy materializes in the form of a Hate Worm (which is actually just a Lovebug with an attitude) named Rochelle. But who voices the Hate Worms in Season 5 of Big Mouth?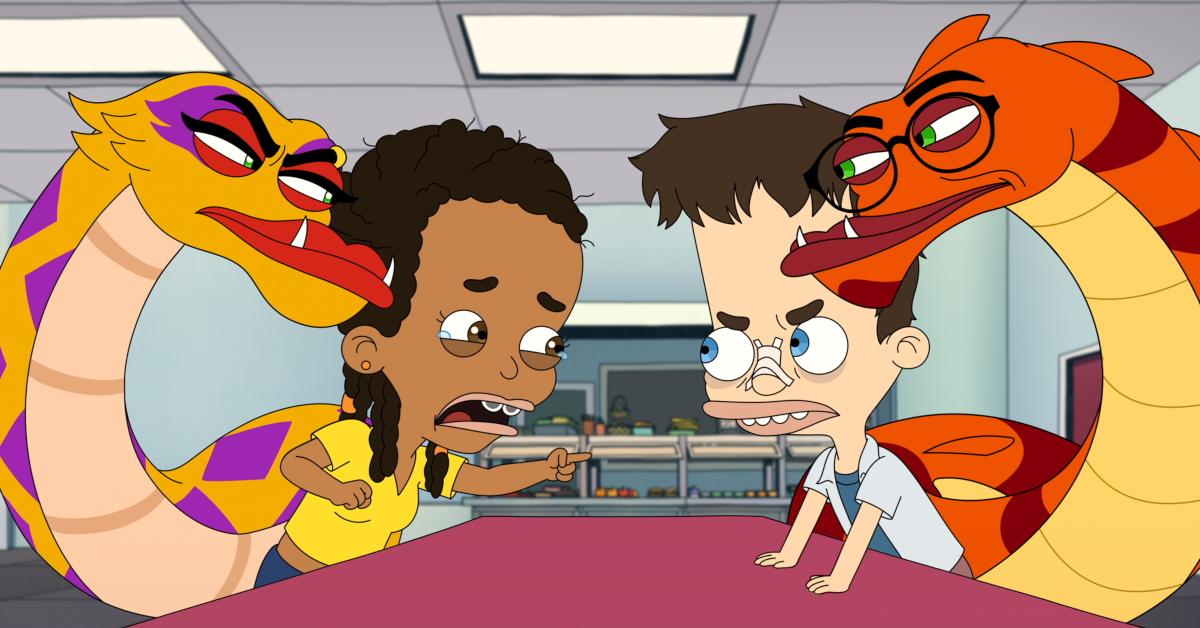 Article continues below advertisement
Who voices the Hate Worms in Season 5 of 'Big Mouth'?
Although Hate Worms and Lovebugs serve two very different purposes, they are one and the same. Walter (voiced by Brandon Kyle Goodman) seems like a pretty good guy up until he encourages Nick to shoot his shot with Jessi and risk public humiliation. When Nick is rejected, Walter evolves into an antagonistic worm who only makes things worse.
Along with Walter, several other new characters join the cast of Big Mouth, including Connie's twin sister, Bonnie the hormone monstress — and we're sure that plenty of relaxing bubble baths will ensue. In addition, Pamela Adlon is Sonya the Lovebug and Keke Palmer joins the cast as Rochelle.
Article continues below advertisement
Keke Palmer voices Rochelle the Hate Worm in Season 5 of 'Big Mouth.'
If Rochelle's voice sounds familiar, it's probably because it is. Keke Palmer began her career early in her childhood and quickly rose to fame after her big-screen debut on Barbershop 2: Back in Business in 2004.
Article continues below advertisement
She later became the youngest talk show host in history and developed an extensive filmography, most recently starring alongside Jennifer Lopez in Hustlers. Following her stint on Sara, Strahan, and Keke, the 28-year-old Big Mouth star has become an icon on Black Twitter, with an array of viral memes on her resume.
Keke's role on Big Mouth isn't the first time she's voiced an animated character. She previously appeared in an episode of Unstable Fables and starred as Peaches in both Ice Age: Continental Drift and Ice Age: Collision Course. She was also featured in the Winx franchise.
Article continues below advertisement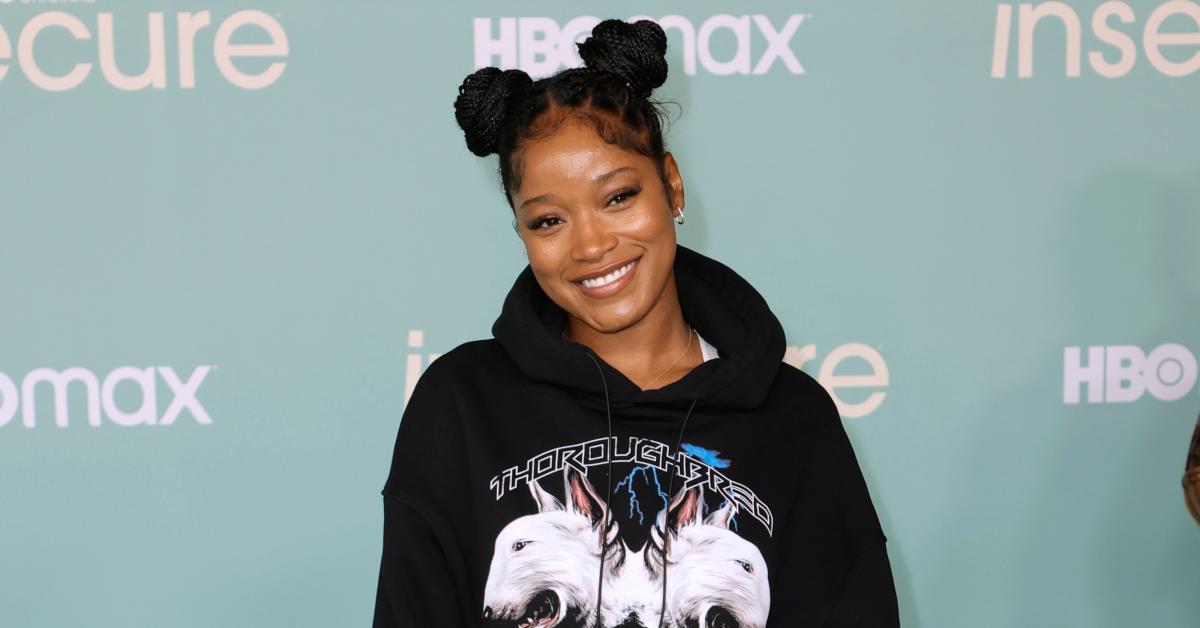 In late 2019, reports confirmed that a Big Mouth spinoff is in the works, and Keke is one only of the several celebrities who will star in the series. Keke introduced her new animated counterpart on Instagram, writing, "Oh Rochelle… You are such a little Hate Worm… I love it!"
Article continues below advertisement
Also featuring Randall Park and Aidy Bryant, Maya Rudolph and other Big Mouth fan favorites will join the cast of Human Resources. Netflix teases that the spinoff will give viewers a glimpse into the everyday lives of hormone monsters (and monstresses) and their quirky counterparts.
You can stream Seasons 1-5 of Big Mouth on Netflix now.