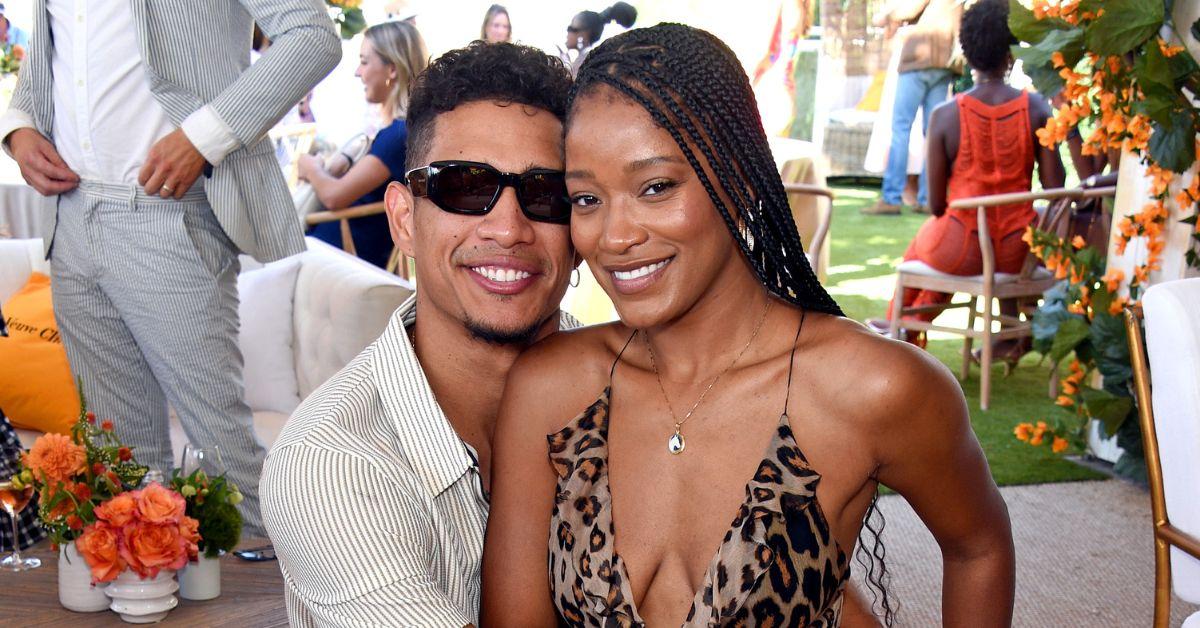 Keke Palmer and Her Boyfriend Have Welcomed Their First Child Together
Renowned actor and host Keke Palmer recently welcomed her first child with her boyfriend, Darius Jackson. The two parents appear to be over the moon with the happiness that comes with parenthood, and we couldn't be happier for them.
Article continues below advertisement
As the two embark on their newest adventure together, people are looking for more info on Darius, as well as on Keke's relationship with him. Here's what we know!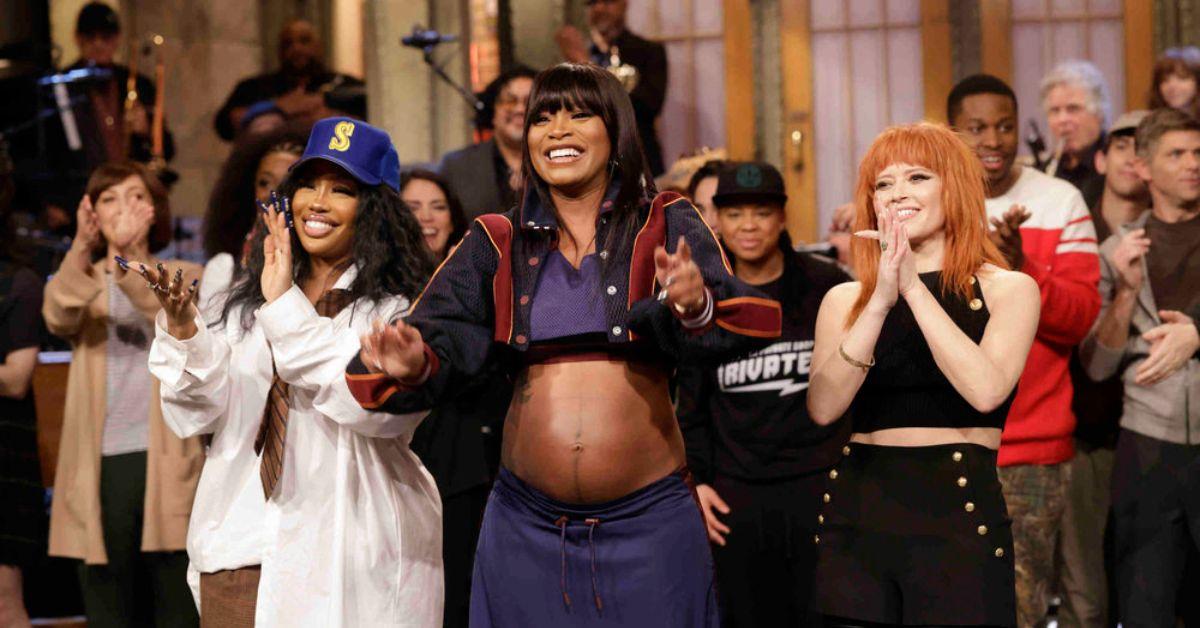 Article continues below advertisement
Keke Palmer and her boyfriend, Darius Jackson, first got together in 2021.
Keke and Darius​​ met at a party at Diddy's house, per MadameNoire. Darius is an athlete and fitness instructor. He's also the brother of Insecure actor Sarunas Jackson.
On Aug. 27, 2021, Darius gushed about Keke, who is a very proud Virgo, on her birthday. "Never would've expected summer 2021 to turn out the way it did, but here we are. You've been a blessing from above, and I thank you for showing me a lot of feelings I didn't know I had in me and also seeing me as someone you can finally be yourself to," he wrote in a since-deleted Instagram post.
Article continues below advertisement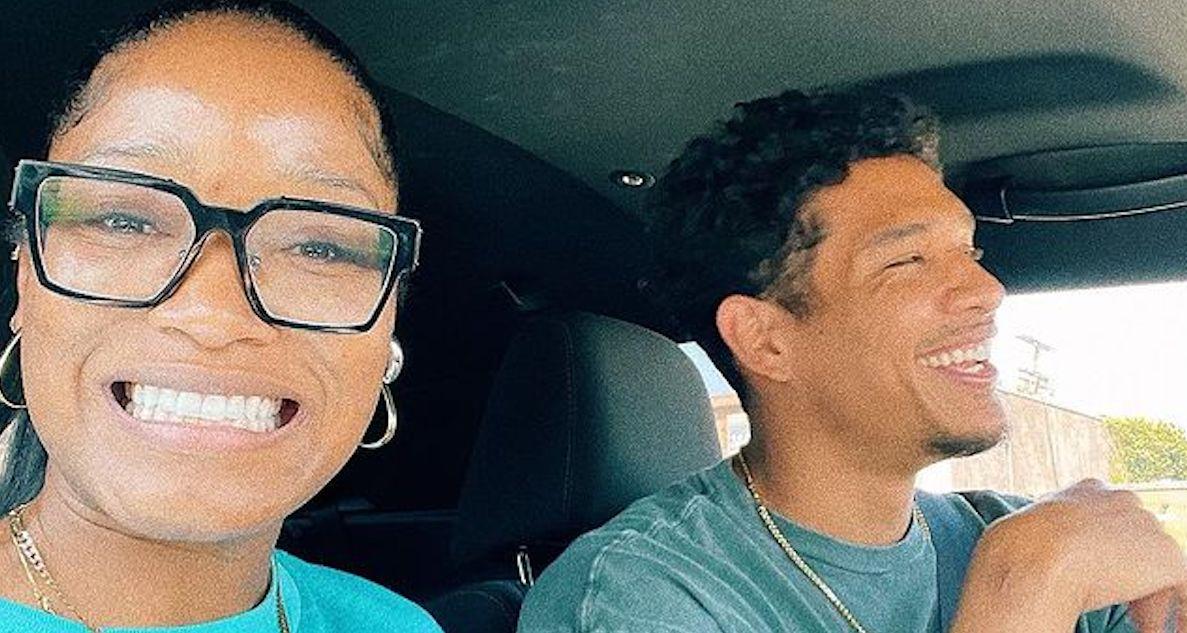 "I'm glad [we've] been able to help each other throughout our lowest of times and show one another that what we are bringing to the table is everything that we got. Enjoy your day, make the most of it, and happy birthday. I love you."
But the couple hit a rough patch in March 2022. During that time, Keke removed all of her obviously coupled-up photos from social media. Not only that, but the pair unfollowed each other on Instagram. However, the couple got back together in time to welcome their son to the world.
Article continues below advertisement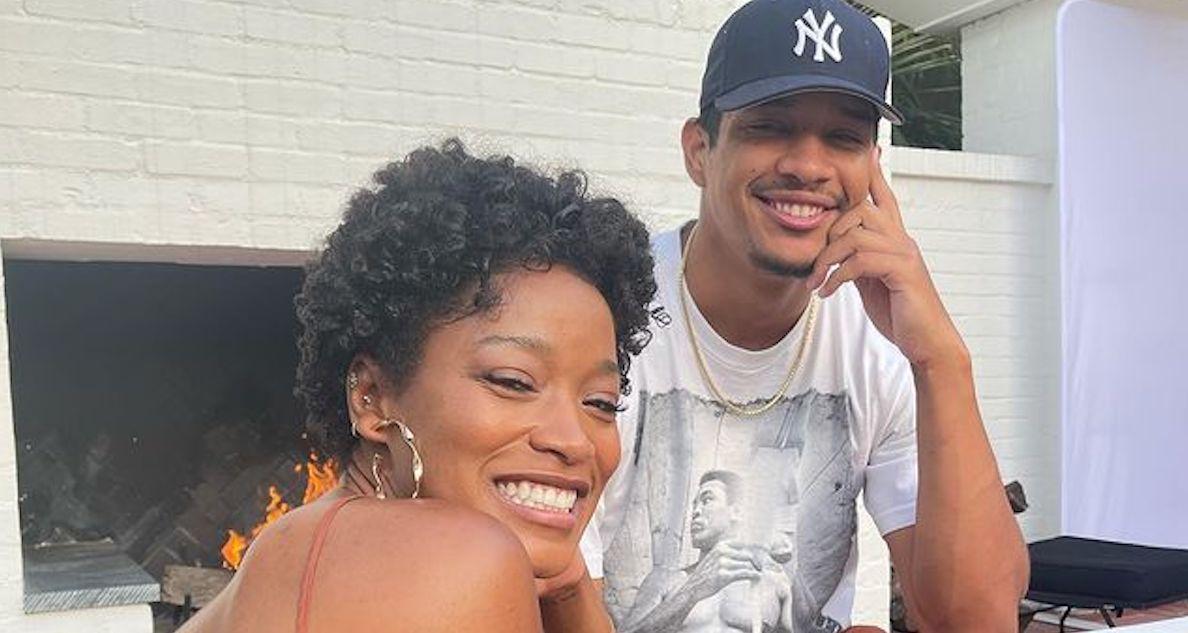 Keke Palmer announced her pregnancy in December of 2022.
In December 2022, Keke took the stage for her first hosting gig on Saturday Night Live. The Nope star used her opening monologue to share the happy news in front of the world. After stating that there were "rumors" about her being pregnant, Keke flaunted her growing baby bump and beamed as the audience cheered her on.
Article continues below advertisement
Following Keke's public announcement, Darius shared his excitement about the pregnancy with several posts featuring his baby mama. On Sunday, Dec. 4, 2022, he reposted a screenshot of Keke's SNL monologue where she held her belly in front of the audience.
Article continues below advertisement
Before the Instagram Story, Darius also posted a photo of Keke visibly pregnant at a restaurant and wearing a brown sweater and captioned the snap "2023," per E! News.
Article continues below advertisement
Keke and Darius welcomed a son in February of 2023.
In February of 2023, Keke and Darius welcomed their son, Leodis Andrellton Jackson.
"Darius always made me playlists when we first started dating, 'Someone' by El Debarge was a favorite. We became each other's someone and made a someone, look at God!" Keke wrote in an Instagram caption announcing Leodis's birth.
Keke Palmer usually keeps her relationships off social media.
Darius and Keke's openness about their relationship and growing family was a big deal for Keke, who usually keeps her love life very private.
In an interview with Harper's Bazaar in 2020, she admitted that she keeps her private life and work-life separate, and doesn't date anyone with the "same career."
Article continues below advertisement
"I don't really do relationship stuff online, mainly because I don't know how I would do it without looking, like, cheesy or something, you know?" she explained. "Yes, I'm a hundred percent authentic, but there is stuff that I do save for family and friends."
Keke continued, "I do have a Finsta. Sometimes I forget to post on there, 'cause I do post a lot of real moments and raw moments on my main Instagram page. But at the same time, when it comes to romance, [posting about it] doesn't really come naturally to me, so I feel like, why force it?"
Keke could be willing to be more open with her fans about being a mom now that her son is here. But if she doesn't share anything else, we will just have to accept it because it's none of our business!