Let's Meet Keke Palmer's Boyfriend Darius Jackson and His Family!
Keke Palmer and Darius Jackson are parents to a beautiful baby boy, Leo. Let's get to know the new father and his parents!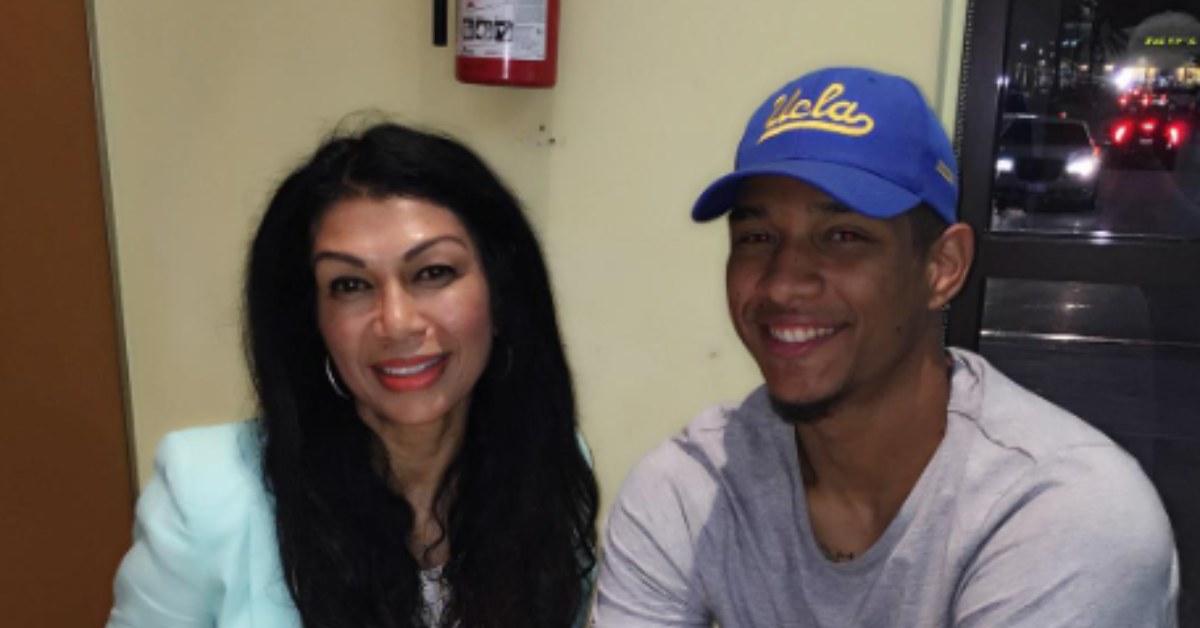 The Gist:
Keke Palmer's ex-boyfriend, Darius Jackson, has a famous brother, though little is known about his parents
Keke Palmer and Darius Jackson have broken up amid abuse allegations and a restraining order
The couple have a son together, Leodis Andrellton Jackson
Article continues below advertisement
We know we say this about a lot of people, but Keke Palmer is our best friend. Like, OK, no she's not actually our best friend because we don't know her.
But like, she is our ride or die if you know what we mean. She's always there to make us laugh and give it to us straight. But more importantly, we grew up with her.
And now watching her become a mom is leaving us just so proud and a bit teary-eyed. That's right! On Feb. 25, 2023, Leodis Andrellton Jackson was born to Keke Palmer and her ex-boyfriend, Darius Jackson.
While we know a lot about Keke, we don't know that much about Darius. Let's get to know him and his parents while we're at it!
Article continues below advertisement
Let's meet Darius Jackson and his family!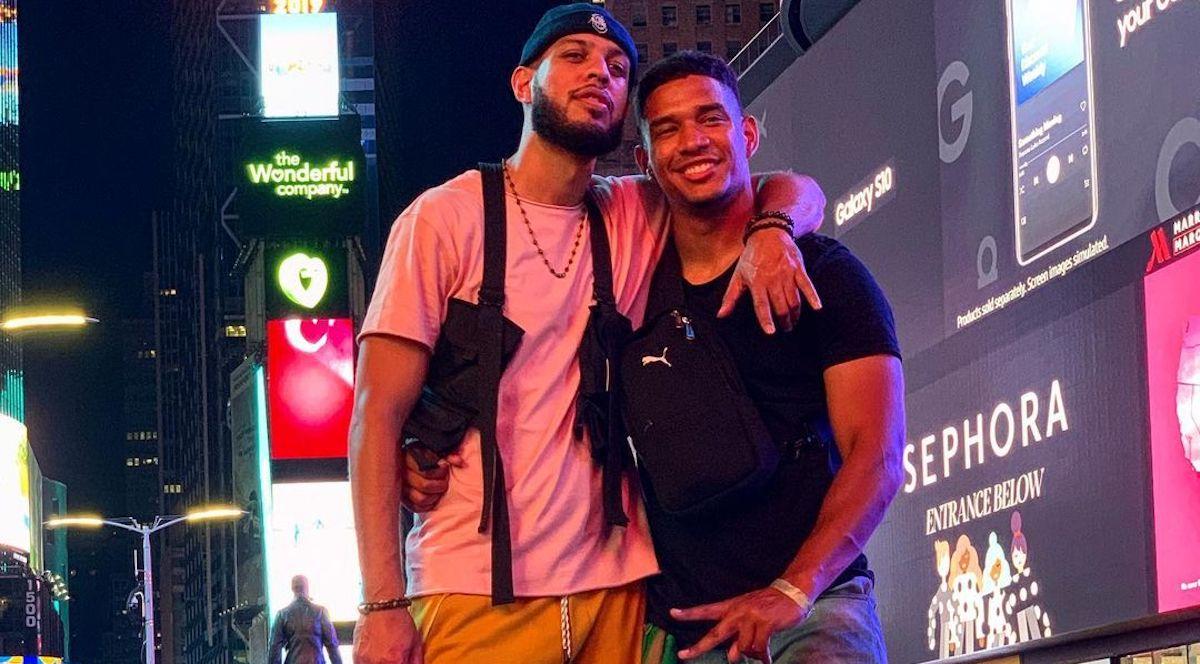 Darius Jackson was born to Romel Jackson, originally from Philadelphia, and Yhinyer Hubbard Jackson, originally from Panama. According to Sportslulu, he was born in Inland Empire, Calif., sometime in 1994, making him 29 years old.
You may recognize Darius's brother, Sarunas Jackson, as he is an actor and has starred in Insecure, Made for Love, and Good Trouble.
Darius is an athlete and fitness instructor. He can also be seen on KeyTV's Sportsfan, a scripted series, co-created by Keke and Darius.
"Co-creating and writing Sportsfan was a truly exciting experience for me. Pushing the boundaries of traditional storytelling by filming the entire series on a smartphone allowed for a level of creativity and innovation that I believe sets the series apart..." Keke said in a statement. "My co-creator Darius and I pulled from our real-life situations, whether it be Lila planning a baby shower in the middle of football season or CJ dealing with different family dynamics – to make a series that felt relevant, familiar, and honestly fun for the KeyTV viewers!"
Article continues below advertisement
Darius and Keke began dating in 2021 after meeting during a party at Diddy's house.
(Yes, that Diddy). They must have gotten pretty serious quickly because mere months later, Darius took to Instagram celebrate Keke's birthday.
In a now-deleted post, Darius wrote, "Never would've expected summer 2021 to turn out the way it did, but here we are. You've been a blessing from above, and I thank you for showing me a lot of feelings I didn't know I had in me and also seeing me as someone you can finally be yourself to...I'm glad [we've] been able to help each other throughout our lowest of times and show one another that what we are bringing to the table is everything that we got. Enjoy your day, make the most of it, and happy birthday. I love you."
Article continues below advertisement
Keke went on to announce her pregnancy while hosting Saturday Night Live a year later, in December 2022.
Darius and Keke's son, Leo — short for Leodis Andrellton Jackson — was born in late February 2023.
Keke took to Instagram to celebrate the news, jokingly captioning, "..."I'm not hiding the world from my son, I'm hiding my son from the world... I'm just playing, my baby face is on this slide," with a slide show of adorable videos and photos of the family.
Article continues below advertisement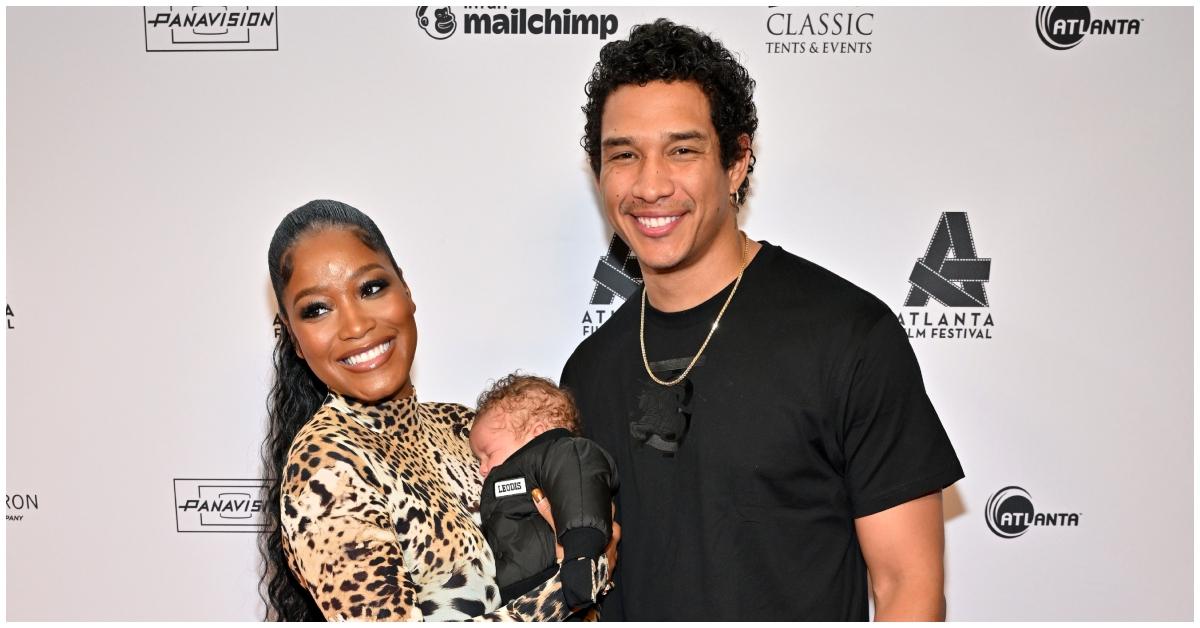 Keke Palmer and Darius Jackson split amid allegations that he was abusive towards the 'Nope' Star
Months into Keke and Darius's bliss of becoming new parents, a bombshell update regarding the couple broke. In November 2023, Keke filed a restraining order against Darius and said the relationship "finally ended for good" in October 2023, per Us Weekly.
Article continues below advertisement
Keke claimed that she and Darius's relationship ended "primarily due to the physical and emotional abuse inflicted" on her by him, including an incident on Nov. 5, 2023, where the actor said her baby's father "trespassed into my home without my knowledge or consent" and "threatened" her before "lunging for my neck, striking me, throwing me over the couch and stealing my phone."
Darius addressed the claims on his Twitter account with a photo of him holding their son. He then captioned the photo "I love you, son. See you soon."
Article continues below advertisement
Meanwhile, Darius's brother, Sarunas, and Keke's mom, Sharon Palmer, engaged in a social media war after the news broke about Keke's restraining order. In a since-deleted tweet, Sarunas claimed Keke's allegations against his brother were false and claimed the actor "abuses almost everyone," while asking his followers to "pray" for Leodis. The comments caused Sharon to clap back on her Instagram, stating Sarunas is "the biggest f-boy in hollywood" and knew about the alleged abuse between his brother and her daughter.
Article continues below advertisement
Keke's abuse allegations come just months after she and Darius raised suspicions that they were no longer together. In July 2023, the couple were at odds after Keke attended Usher's concert wearing a curve-hugging sheer outfit. Darius took to Twitter to publicly critique Keke's outfit choice, suggesting his girlfriend at the time should've covered up.
"It's the outfit tho... you a mom," he reportedly said, also tweeting, "We live in a generation where a man of the family doesn't want the wife and mother to his kids to showcase booty cheeks to please others. I have standards and morals."
If you or someone you know is experiencing domestic violence, call the National Domestic Violence Hotline at 1-800-799-7233.