Who Are Keke Palmer's Siblings? One of Them Appeared on 'Claim to Fame'
Keke Palmer has been in the spotlight since she was a child, and her family supports her all the way. Find out who they are!
Former child actor Keke Palmer has certainly exceeded her 15 minutes of fame. After her breakout role in Akeelah and the Bee in 2006, Keke launched a talk show, landed more movies and TV shows, and now becomes a meme nearly every month.
Article continues below advertisement
Many of Keke's fans appreciate her relatable and seemingly transparent personality, shown throughout her fame. The movie star has credited her family for keeping her grounded and humble amid her success, and one of her siblings is reportedly following in her Emmy-winning footsteps. So, who are Keke's siblings and parents? We've got the scoop here!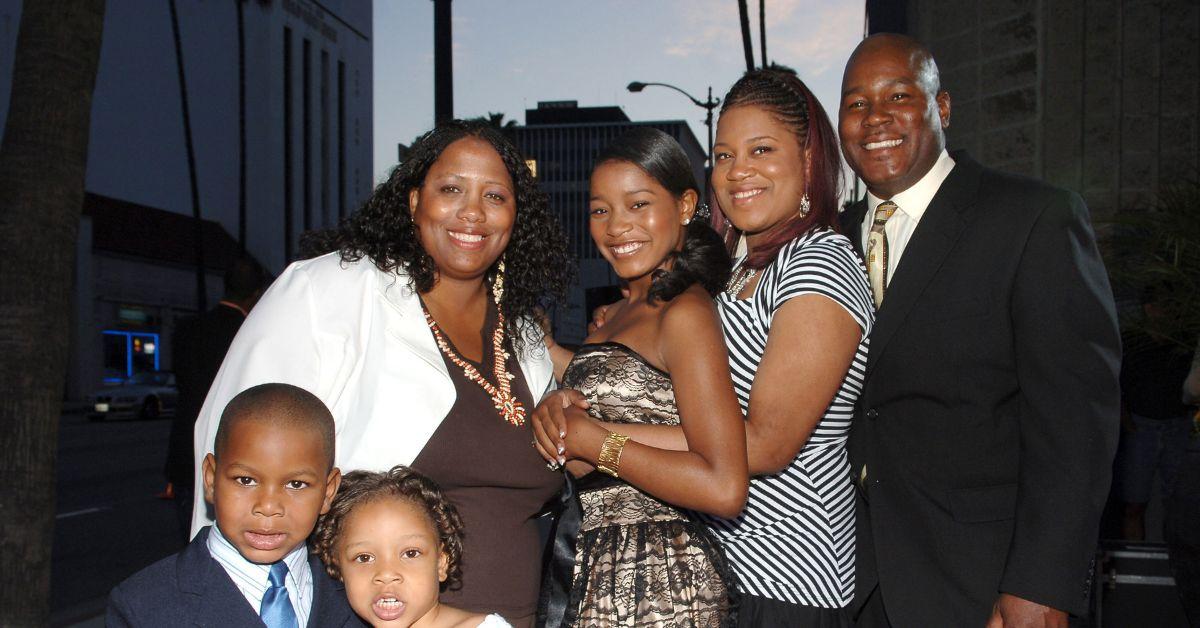 Article continues below advertisement
Keke Palmer has three siblings and is a middle child.
Keke (whose real name is Lauren Keyana Palmer) was born on August 26, 1993. Her mother and father — Sharon and Larry Palmer — had three other children in addition to the Hustlers star. Keke has an older sister, Loreal (who also goes by L.C.), and twin siblings, Lawrence and Lawrencia.
Despite being the middle child, Keke seemingly didn't mind her younger siblings getting any extra attention. In a surprise appearance on her former talk show, GMA3: Strahan, Sarah, & Keke, the actress' mom said she always volunteered to help with the twins when they were babies. Lawrencia and Lawrence also both agreed that Keke is "the coolest" big sister ever, which warmed the Nope star's heart.
Article continues below advertisement
"I am so grateful for my family," she declared on the show.
Article continues below advertisement
Keke Palmer's older sibling, Loreal "L.C." Palmer, is on 'Claim to Fame.'
Keke is currently the only actor in her family, and her siblings seemingly aren't jealous of her fame. However, that doesn't mean the siblings don't want their individual success.
In July 2022, Claim to Fame aired on ABC. The competition, co-hosted by Frankie Jonas and Kevin Jonas, introduced viewers to L.C., who stated in the series premiere that she's a "relative" of an Emmy Award-winning actress.
L.C. kept fans guessing who her celebrity family member was each week. Meanwhile, Twitter users had already dug up some details regarding her identity. One user, @LIVtheVirgo, found old photos of a woman who looked a lot like L.C. posing next to Keke. L.C. also hinted at being related to Keke in episode 5, "The Domfather," when she wore a bee costume as one of the clues about her identity.
Article continues below advertisement
The costume paid homage to Keke's breakout film, Akeelah and the Bee, starring Laurence Fishburne and Angela Bassett. L.C.'s fellow contestants initially thought the clue meant Laurence was the mystery relative. But, L.C. revealed in an Aug. 2, 2022 episode that her real name is Loreal, and she's Keke's older sister.
"My sister and I are extremely close," Loreal said of Keke on the show, per Entertainment Tonight. "I feel like she is my biggest cheerleader."
Article continues below advertisement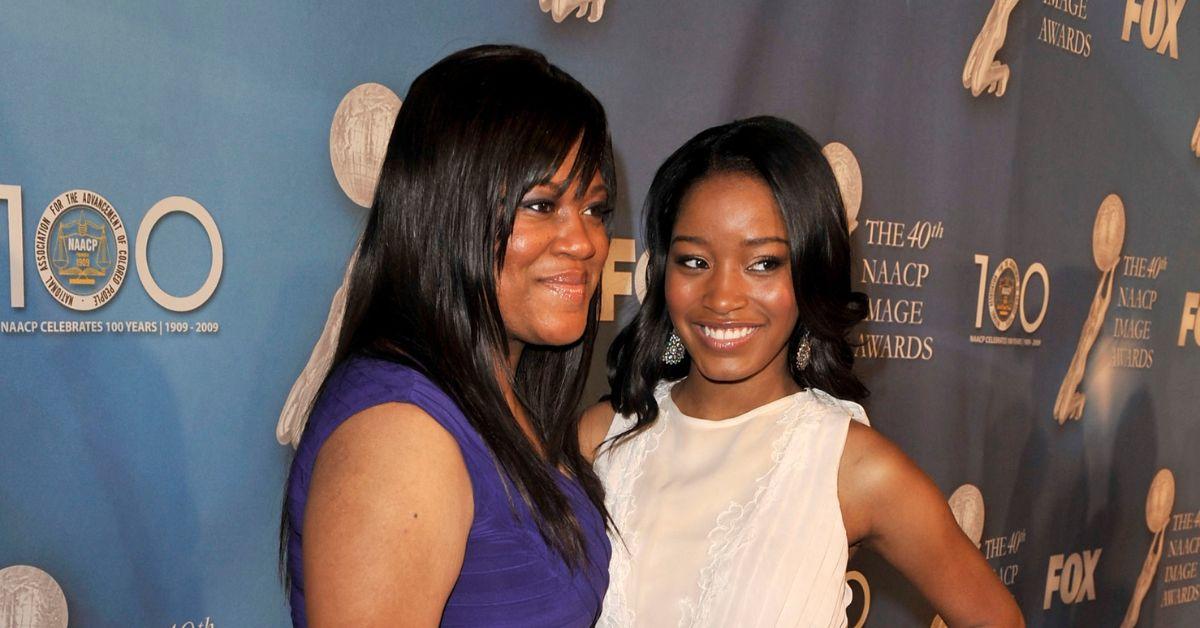 Although Keke felt confident Loreal would win Claim to Fame, she explained the one thing that could keep her from winning the $100,000 grand prize.
"She's gonna have to keep her lips zipped," Keke noted. "We have similar cadences; the Palmer cadence is what we call it. So hopefully, she doesn't let it slip out. But I'm so excited for her! She's a star."
Loreal explained in a private interview that she went on Claim to Fame to boost her "self-confidence," which Keke said she fully supports.
"I'm living for her being on Claim To Fame; I mean, she is giving her all," Keke shared with ET. "I'm so proud of her. You know, everybody in my family is a real character, and obviously, she's my older sister, so a lot of what you see and know of as me, I got from her. So I'm very excited."