Claim to Fame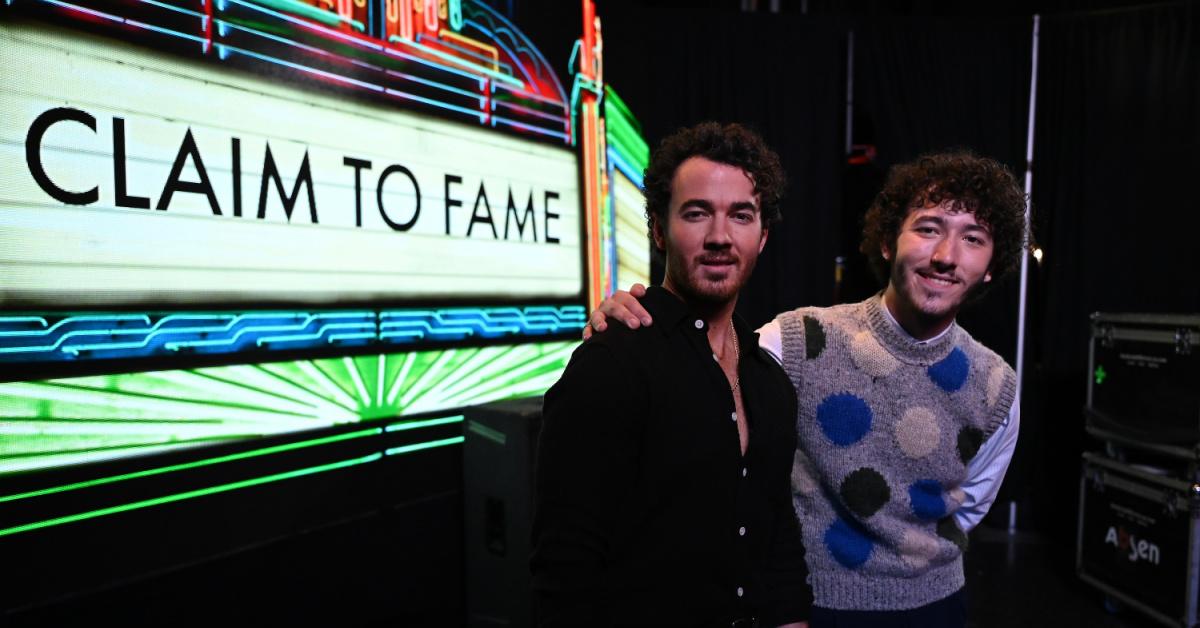 The ABC reality competition series Claim to Fame features 12 contestants who are all in some way related to a celebrity. It's hosted by brothers Kevin Jonas and Frankie Jonas.
Network: ABC
First Episode Date: July 11, 2022
How does Claim to Fame work?
Twelve contestants, all of whom are related to a celebrity, are tasked with finding out which celebrity the other contestants are related to. In every episode, a competition is held, and the winner must choose another contestant to be the "guesser." The guesser will then choose a contestant, who will then have to guess which celebrity another contestant is related to. If the guesser is correct, the other contestant will be eliminated. However, if the guesser is wrong, they will be the one eliminated instead and their celebrity relative will be revealed.
Maxwell Norris — Chuck Norris's grandson, disqualified in Week 1
Cubb Coleman/Michael — Zendaya's cousin, eliminated in Week 2
M Lamar/X — Laverne Cox's twin brother, eliminated in Week 3
Brittany — Brett Favre's daughter, eliminated in Week 4
Dominique — Al Sharpton's daughter, eliminated in Week 5
Kai — Tiffany Haddish's sister Jasmine English, eliminated in Week 6
Amara Skye Dean — Whoopi Goldberg's granddaughter, eliminated in Week 7
Louise — Simone Biles's sister Adria Biles, eliminated in Week 8
Lark Skov — Cindy Crawford's niece, eliminated in Week 9
Pepper — Dean Martin's Granddaughter, eliminated in Week 10
Logan — Jason Aldean's cousin Logan Crosby, Runner-Up
L.C. — Keke Palmer's sister Loreal Chanel Palmer, Winner
What are the real identities of the Claim to Fame Season 2 cast?
Hugo — TBD
Chris — TBD
Carly — TBD
J.R. — TBD
Monay — TBD
Olivia — TBD
Jane — TBD
Karsyn — TBD
Travis — TBD
Cole — TBD
Shayne — TBD
Gabriel — TBD
Where to Watch: ABC, Hulu
Latest Claim to Fame News and Updates