Claim to Fame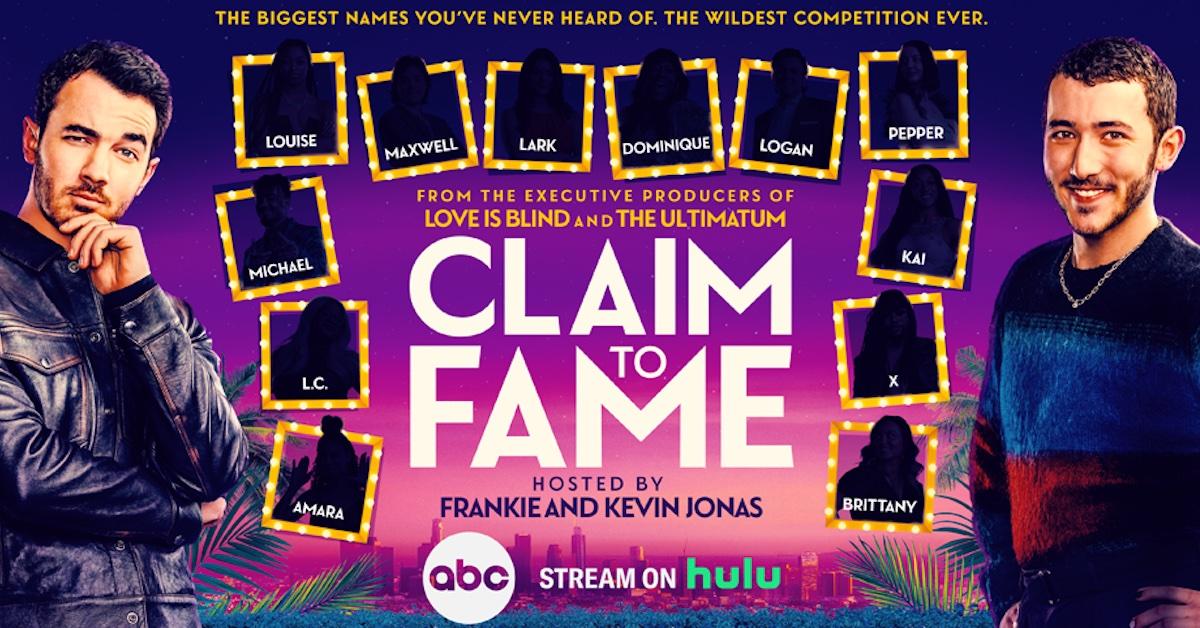 The ABC reality competition series Claim to Fame features 12 contestants who are all in some way related to a celebrity. It's hosted by brothers Kevin Jonas and Frankie Jonas.
Network: ABC
First Episode Date: July 11, 2022
How does Claim to Fame work?
Twelve contestants, all of whom are related to a celebrity, are tasked with finding out which celebrity the other contestants are related to. In every episode a competition is held, and the winner must choose another contestant to be the "guesser." The guesser will then choose a contestant, who will then have to guess which celebrity another contestant is related to. If the guesser is correct, the other contestant will be eliminated. However, if the guesser is wrong, they will be the one eliminated instead and their celebrity relative will be revealed.
What are the real identities of the Claim to Fame cast?
Maxwell Norris — Maxwell is Chuck Norris' grandson. He was disqualified in Episode 1 for using a smartphone during the competition, which is against the rules.Cubb Coleman,
Cubb Coleman — He went as Michael on the show and was eliminated in Episode 2. Michael was revealed to be Zendaya's cousin.
M Lamar — X was eliminated in Episode 3 as M Lamar, the twin brother of Laverne Cox.
Brittany Favre — She is Brett Favre's daughter, Brittany Favre, as she shared with viewers in Episode 2. Brittany was eliminated in Episode 4 after incorrectly guessing Kai's celebrity relative.
Dominique Sharpton — On Episode 5, Dominique was revealed to be Al Sharpton's daughter.
Jasmine English — Kai was revealed to be Tiffany Haddish's sister on Episode 6.
Amara Skye Dean — Amara shared with viewers at home during Episode 1 that she is Whoopi Goldberg's granddaughter. She was eliminated in Episode 7.
Adria Louise Biles — She goes by "Louise" on the show, but as Adria revealed to viewers in Episode 1, she is actually Simone Biles' sister.
Lark — TBD
L.C. — TBD
Logan — TBD
Pepper — TBD
Where to Watch: ABC, Hulu, DIRECTV Stream, fuboTV
Latest Claim to Fame News and Updates