Gabriel From 'Claim to Fame' Said He "Idolized" His Celeb Sibling Growing Up (EXCLUSIVE)
On 'Claim to Fame,' Gabriel revealed that his celebrity relative was his brother. However, he lied about his brother's occupation — and rightfully so.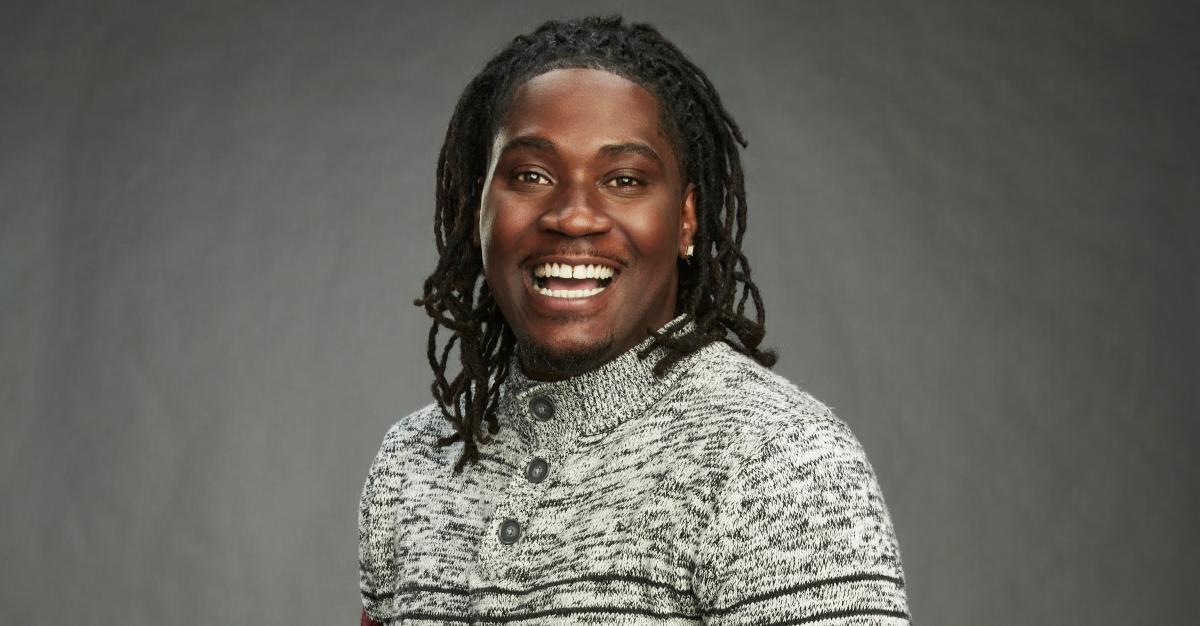 Spoiler alert: This article contains Claim to Fame Season 2 spoilers.
It's no secret Tom Hanks's niece Carly made quite the splash when her identity was revealed in the Season 2 premiere of Claim to Fame.
After it became glaringly obvious who her celebrity relative was, the rattled reality contestant erupted into a series of rather rude remarks as she packed her bags.
Article continues below advertisement
"His freakin' clues are so freakin' obvious," Carly screamed. "There's literally no reference to benches [in] any other movie." And the harshest comment? Her thoughts about fellow contestant Gabriel.
"Even Gabriel found that out," she deadpanned. "He's not even, like, smart."
And the remaining contestant's reaction couldn't have been better. "For real?" he gasped. "That's cold!" So, who is the Claim to Fame cast member that Carly attacked unprovoked?
Here's what you need to know about Gabriel.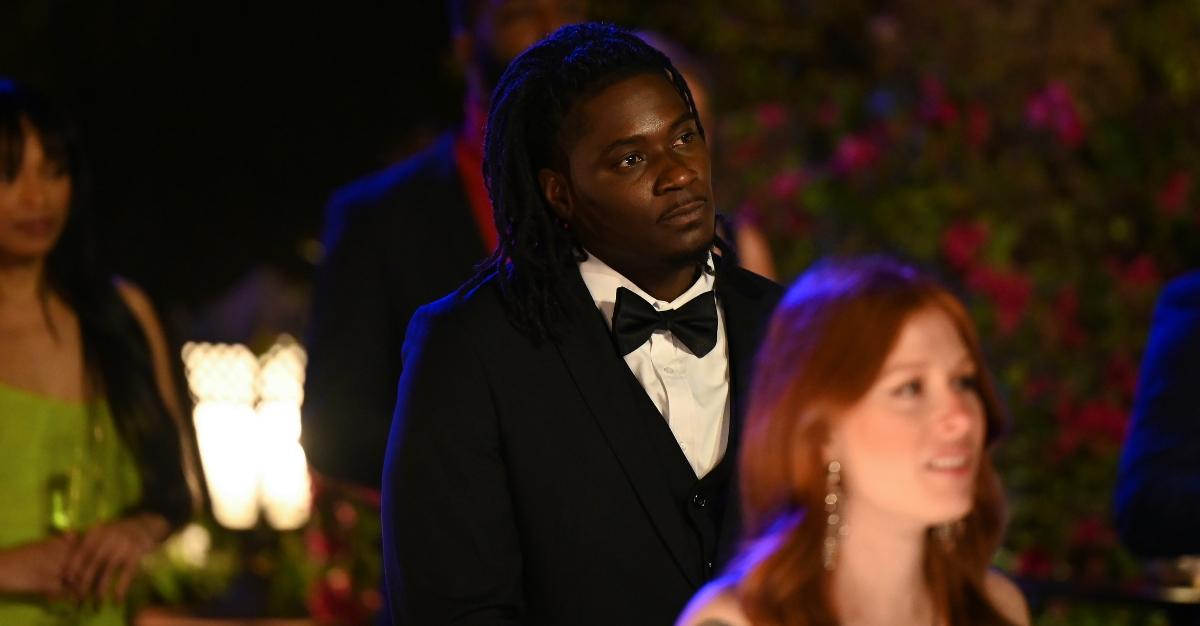 Article continues below advertisement
Who is Gabriel on 'Claim to Fame'?
On Claim to Fame, Gabriel revealed that his celebrity relative was his brother. However, he lied about his brother's occupation — and rightfully so.
In the Season 2 premiere, the reality contestant told his fellow cast members that his brother is an athlete, believing his appearance would throw everyone off his scent. However, one participant seemed to think that Gabriel gave off television host energy, and they were spot-on.
As it turns out, Gabriel's full name is Gabriel Cannon. And his celebrity relative? The one and only Nick Cannon.
During a 2017 interview with Rapzilla, Gabriel got candid about what life was like growing up with a famous older brother.
"We idolized him," the Claim to Fame star recalled of his childhood. "He's already the big brother … everything he does. The clothes he wore were cool. He used to write our music, and we wanted to be just like him."
Article continues below advertisement
Despite his having an incredibly famous sibling in the family, that didn't stop Gabriel from creating a successful career of his own.
The North Carolina native has released numerous singles on Apple Music, with popular titles such as "Adam & Eve," "All They Do," and "Paper Boy."
Additionally, Gabriel links one of his top singles, "Bow My Head," in his Instagram bio, featuring one of his other brothers, Reuben Cannon.
Gabriel Cannon won 'Claim to Fame' Season 2.
Gabriel ended up being the winner of Claim to Fame Season 2 after some serious hard work. We caught up with him after his triumph, so read on for a Q&A.
Article continues below advertisement
First off, congratulations on winning 'Claim to Fame'! What went through your head when you correctly guessed Monay's relative in the finale?
Thank you so much. To be completely honest with you the moment I actually realized I won, it was set in stone and it was all finally over, is when all the fireworks went off. Things were moving so slow I could have counted the sparkle that went in the air and the only thing I could say was, "Wow you real." At that time in that house, it wasn't looking good for me. I told Chris in one episode that I wasn't depending on personality or strategy and even though it was a game; to see that it seemed someone else was fighting for me It just inflamed my faith and inspired me for what's next.
Was there ever a time during those final few episodes where you thought you might be eliminated next?
There were definitely times where I felt like I wasn't going to make it to the end and gained a new respect for the panic that overcomes you when you're exposed, but I knew that time would come and I was going to fight as long as I had the chance to.
Article continues below advertisement
It isn't until the finale, when everyone comes back, that people start to figure out who your brother is. What clue do you think finally helped them realize?
I think it was a combination of the clues that kind of finally did me in. I think I lied about the football thing on them so that when they were able to finally remove that from the table, I think the clues with my own celebrity led them directly to who I am.
Besides yourself, which of the other cast members do you think played a strong game this season?
Besides myself, I would have to say Monay and Chris played the best game. The whole time those two felt like two lions just waiting to devour me but without the roar. Silent but vicious. That's the real reason I stayed so close to them. I couldn't go to sleep at times staying up with their clues in my head like puzzle pieces trying to make them fit and make sense.
Article continues below advertisement
What kind of advice did your brother, Nick Cannon, give you before you joined 'Claim to Fame'?
I grew up watching Nick. I studied him, all his friends, and everyone they studied. I think when he seen the concept of the show and that it was "brilliant," he was all for it.
Article continues below advertisement
What was the most challenging part about keeping your brother's identity a secret?
I think the most challenging part for me was to distract from the clues that were meant for me. There's a lot you can prep for but not know what information will come out about your relative is for sure nerve-wracking.
Although your brother is known for performing, you have made music yourself. Tell us about your music and career outside of 'Claim to Fame.'
Thank you so much for asking. I was signed to a group called Rydaznrtist (writers and artists) around 2010, and toured with Mariah [Carey] for a year on her Angels Advocate tour. It was an R&B group with my younger brother Reuben lead singer another guy and me as the rappers. [We] had a hit single called "Sorry A$$ Apology" and a song called "Cakes" featuring Fabolous. After being signed to Def Jam, I left Hollywood and went to Bible college and graduated. After that, [I began] working in the community doing school and holiday giveaways and mentorship. I put out a single called "Bow My Head" with more of a biblical message. After winning Claim to Fame you can expect to hear a lot more, starting with a song called "Victory."
Article continues below advertisement
What other reality shows could you see yourself on in the future, now that you won 'Claim to Fame'?
Well, I'm not sure if I could see myself living and locked in a house with other people for an extended period of time anytime soon, but I would love to get into the television hosting side of things. Having almost grown up around the industry I have a storage full of ideas, concepts, and dreams I'm blowing the dust off and going after all that God has for me for sure. I was a theater kid and fell in love with the craft of things in all aspects of the arts. It's time to hit the ground running.
Does Nick Cannon have other siblings?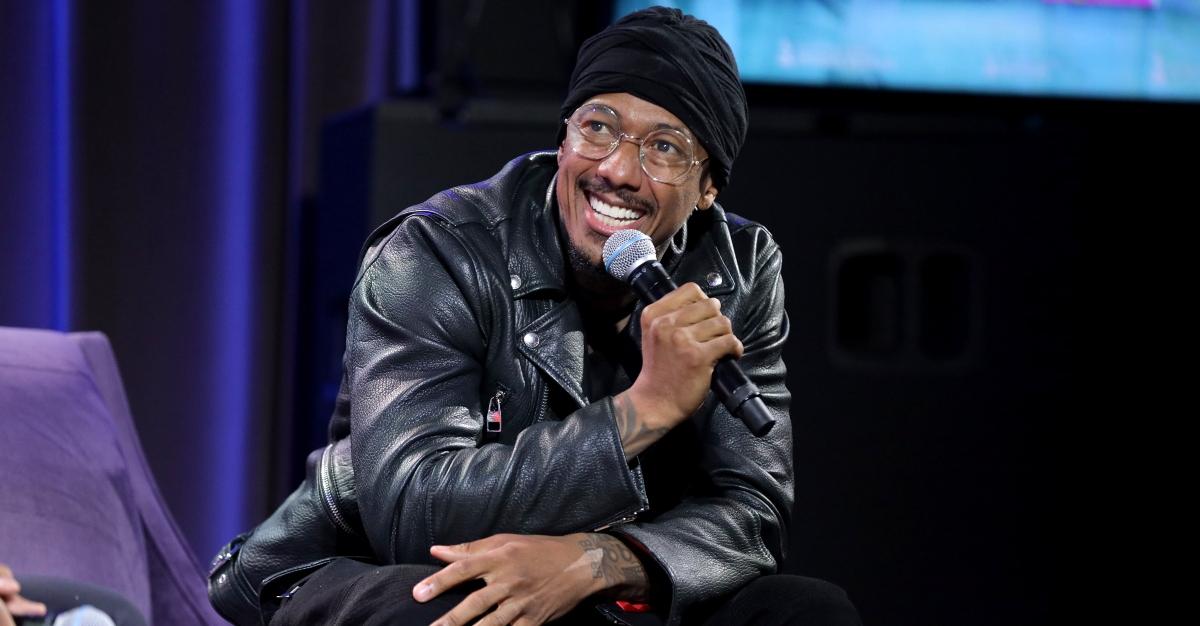 Gabriel and Nick aren't the only Cannon boys.
The Wild 'n Out star is the oldest of four boys, with younger siblings Reuben, Gabriel, and Caleb. Like Gabriel, Reuben also works in the music industry, crediting his brother's ex-wife Mariah Carey with helping him make connections in Hollywood.
Article continues below advertisement
"Mariah helped me get my start, and she was one of the first people to give me a chance when no one else would," Reuben revealed to Radar Online in 2018. "And it is not because she was married to my brother."
As for Caleb, the youngest Cannon sibling, he doesn't share as much of his life as his other brothers. As of this writing, his last post on Instagram was in October 2022. However, he did dedicate a post to Nick in September 2022, writing, "Brothers party was Crazy. Family and fun!!!"
Watch Claim to Fame on Mondays at 8 p.m. EST on ABC.