Who Is L.C. on 'Claim to Fame'? According to Her, She's 5.679% Whitney Houston!
The newest celebrity game crazy is 'Claim to Fame' and it's all about who you know, literally. One contestant we're curious about is L.C. Who is she?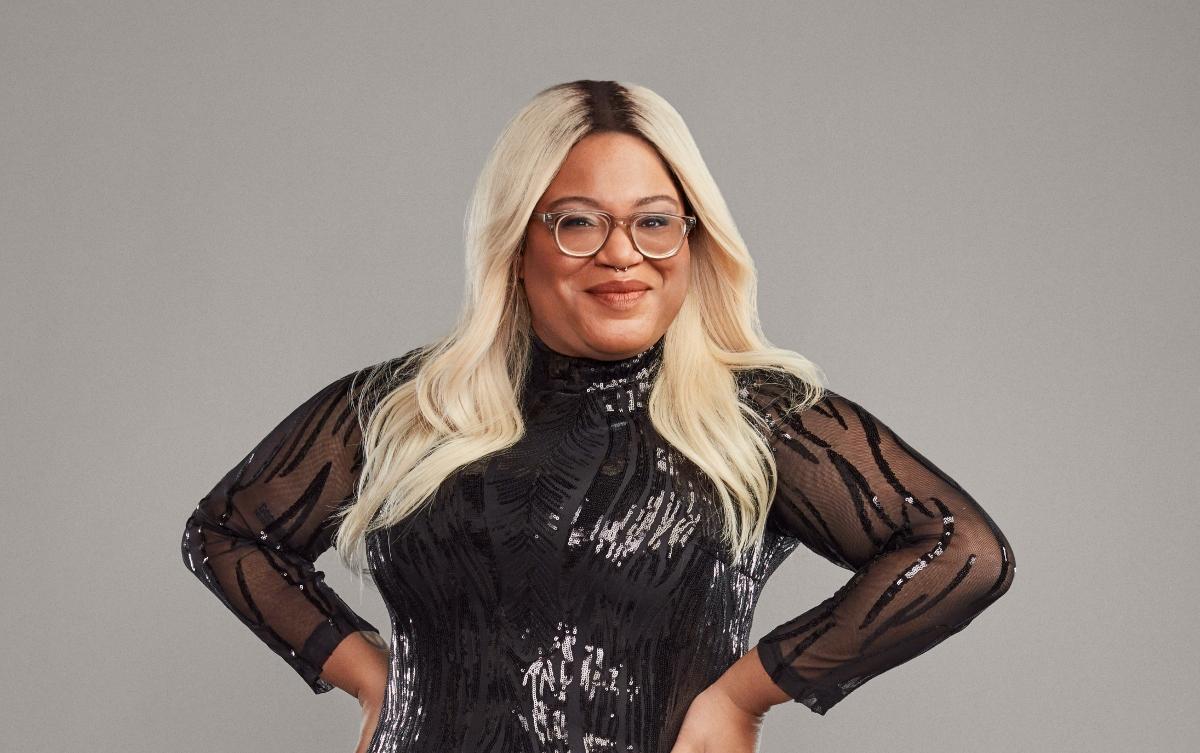 Warning: This article contains spoilers for Season 1 of Claim to Fame.
Someone finally took nepotism and made it into a game show! Claim to Fame is ABC's version of "I'm with the DJ," except the DJ could be a famous actor, musician, or athlete. On the show, 12 contestants have been picked to live in a house because they're related to a celebrity. The twist? Their identities are hidden, and the name of the game is guessing who their famous kin is.
Article continues below advertisement
Each person reveals four things about themselves, one of which is a lie. After only one episode, a few folks have begun to stand out, one of whom is "L.C." Her sense of humor is definitely going to get us through some stressful theorizing.
But who is L.C. on Claim to Fame? One fan theory is taking social media by storm.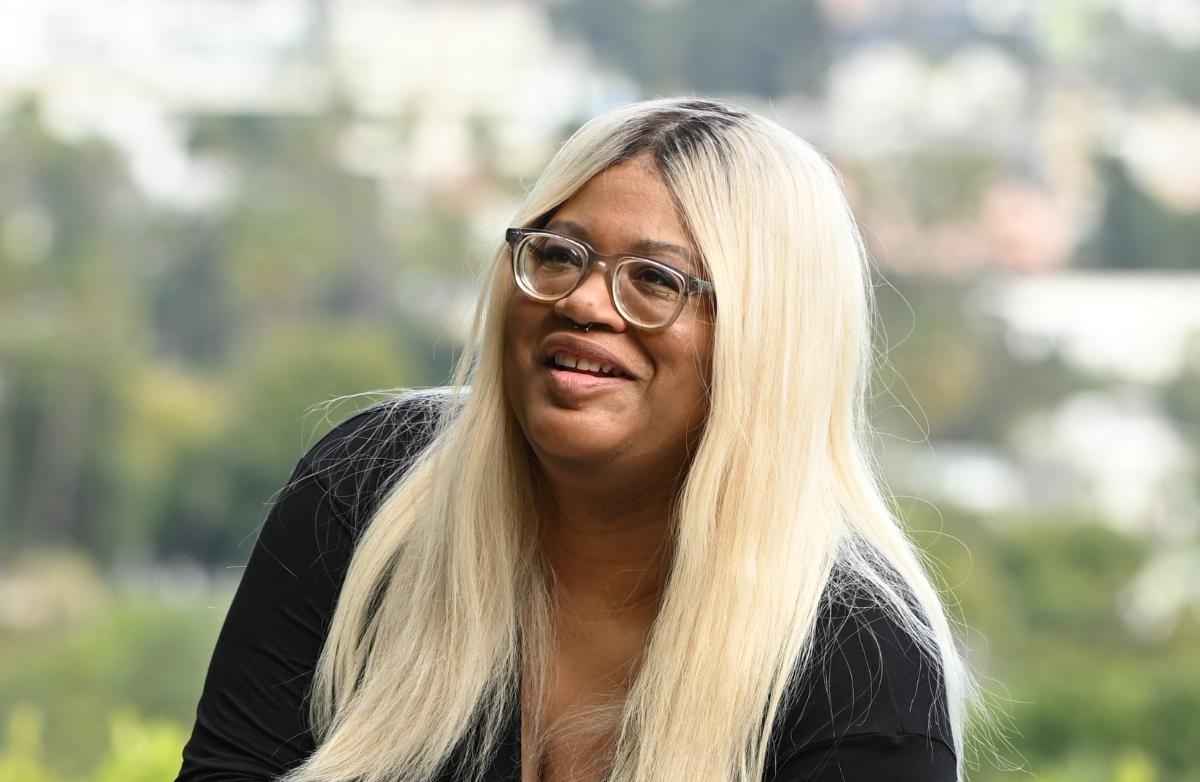 Article continues below advertisement
L.C. came close to being one of the guessers in Episode 1.
Let's get into what happened with L.C. in the series premiere. After all the contestants revealed their mostly true life tidbits, they wandered around the house (which we're told was once owned by Katy Perry) because apparently clues are scattered about. In what can only be described as an art installation made entirely of hints, we see a hodge podge of items glued together on a wall. At quick glance there are dinosaurs, a shark, a paintbrush, a birdhouse, and so much more.
Sadly, the Clue Wall is of little help at this stage, as contestants are just getting to know each other. However, eliminations must be made, which is why challenges have entered the chat. The first comes in the form of a talent show where L.C. chooses to sing one of the most vocally trying songs ever written. "There's a reason we're the relative and not the celebrity," says L.C. during confession, as she sings the Francis Scott Off-Key version of The Star-Spangled Banner.
Article continues below advertisement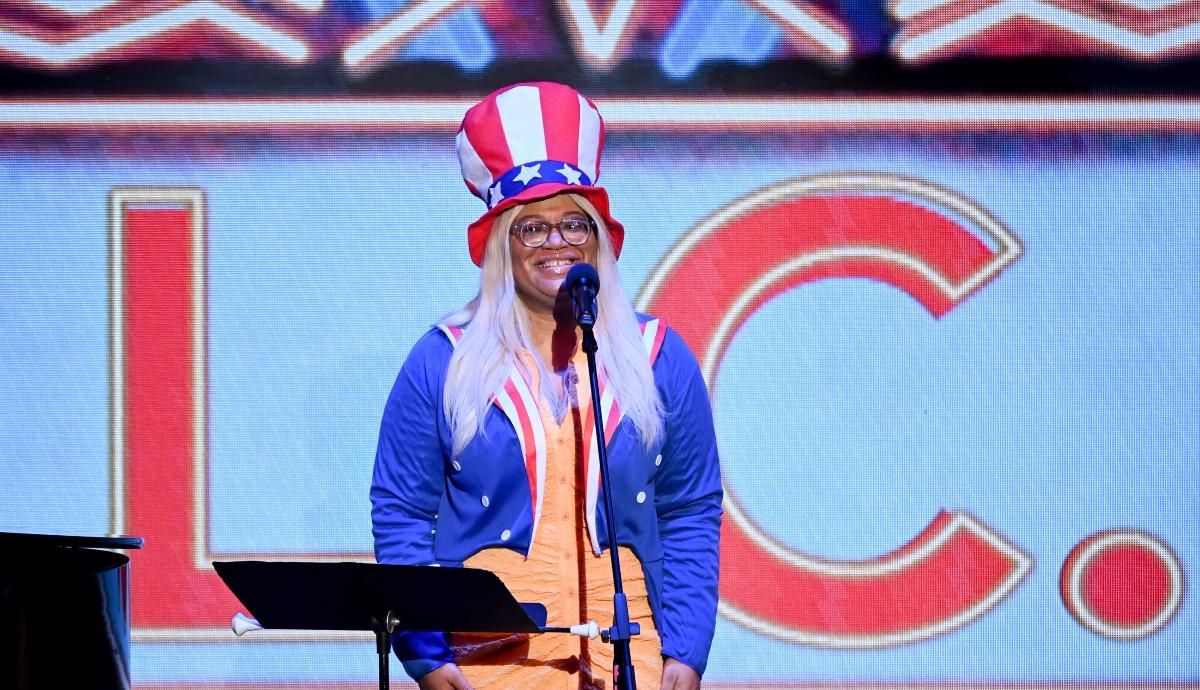 Her questionable performance landed her in the bottom two with "Pepper," who was voted as guesser. At this point the guesser has to choose another contestant and throw out a theory as to who their famous relative is. But before Pepper could muster up the courage to toss out a name, it was revealed that "Maxwell" snuck in a phone and was disqualified. Both Pepper and L.C. were safe for another week.
Article continues below advertisement
L.C. on 'Claim to Fame' — The Clues
Here's what we know about L.C. so far. Her famous relative is her father, which is the lie. Said relative is an actor and they have won an Emmy. Yikes, that's not giving us much to go on! But, of course, the internet certainly has some theories and we've picked up on a couple clues of our own.
L.C. on "Claim to Fame' — The Guesses
Spoiler alert! While we don't know for sure who "L.C." is/the identity of her celebrity relative, the correct identity may be spoiled in the guesses below.
So far, no one in the house has put forth any guesses as to who L.C.'s famous relative is, so for now we'll have to rely on the always-reliable Twitter. Some eagle-eyed fans noticed that L.C. bears a striking resemblance to actress Keke Palmer, who just won an Emmy in 2021.
Article continues below advertisement
Loreal's Instagram handle is @lorealchanelll which, lo and behold, could be "L.C." for short. Another thing to take note of is the fact that a tattoo of a peace sign is visible in Loreal's profile picture on her left wrist. Try as we might, we couldn't catch a glimpse of L.C.'s left wrist during Episode 1 because she was conveniently wearing long sleeves the entire time. By George, I think we've got her!
Claim to Fame airs on Mondays at 10 p.m. ET on ABC.