Chris Thinks His Singing Could Give Away His Famous Relative in 'Claim to Fame' Season 2 (EXCLUSIVE)
Chris from 'Claim to Fame' Season 2 isn't related to John Mayer like some think, but he is a singer and he has multiple celebrity relatives.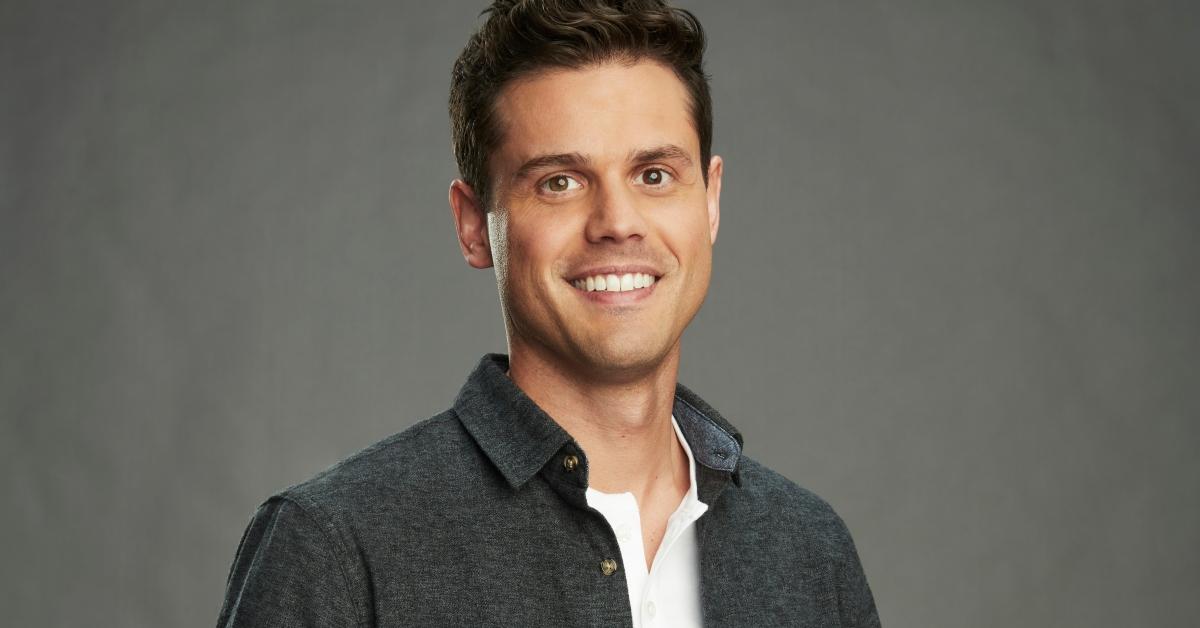 Spoiler alert: This article contains Claim to Fame Season 2 spoilers.
One Season 2 Claim to Fame star that has some fans stumped is Chris. He lets it slip early on that he shares musical talent with his relative, who he claims is his uncle. But the two truths and a lie game means his claim of having a famous uncle could be false, which leads some cast members to wonder if he's related to John Mayer.
Article continues below advertisement
Hey, he does have similar eyes and a singing voice reminiscent of the musician. But who is Chris from Fame to Claim really? After seeing the clues laid out in the Season 2 premiere, we did some digging and we figured out who Chris is actually related to and no, he doesn't have the famous uncle he lays claim to in the reality competition series.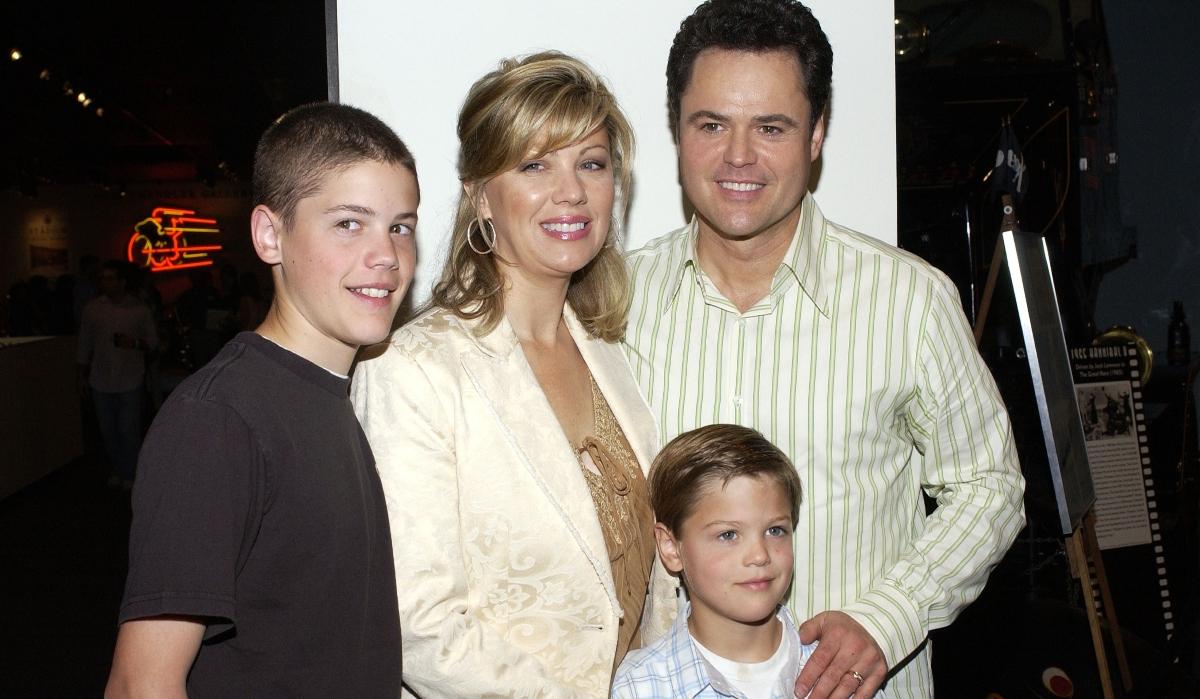 Article continues below advertisement
Who is Chris on 'Claim to Fame'?
If you guessed that Chris is related to Donny Osmond, thanks to his dark eyes and crooner voice, you'd be correct. In fact, Chris is Donny's son, making the familial connection even closer than he let on in his two truths and a lie. Which we now know is the lie part of it. And outside of Claim to Fame, Chris isn't shy about who he is. He has made a name for himself as a singer, much like his father and subsequent musical family.
Chris released a single not long before Claim to Fame Season 2 premiered and he uses his real last name on Instagram, so clearly, he isn't hiding who he is. But on the show, no one is quick to figure out who Chris is related to and how famous his family is, both by experience in the entertainment industry and by name alone.
Article continues below advertisement
As far as Chris's personal life goes outside of Claim to Fame, he is married and his wife, Alta Osmond, is featured prominently on his social media. They have one daughter, Aussie, and another child due in July 2023. No word yet on if they, too, will follow in the famous family's musical footsteps.
Article continues below advertisement
It seemed like no one had an idea about who your dad was until the finale when everyone came back. Do you think that is what helped Monay guess your relative or do you think she already knew?
You know, it's hard to say. I think the contestants who left the house early on may have given her tips. But then again, the clue that came out in the final challenge was very revealing. I mean, a lunchbox with Donny & Marie on it? Come on! It didn't seem to me that Monay really had a good idea of who my celebrity relative was, especially when the Elton John theory came out. But regardless, she played a great game and was the one that finally got me out. The fourth time is the charm I guess?
At the start of the season, one of the celebrities that some people thought you were related to was John Mayer. Was there ever a time early on when you were worried?
I came into that house thinking I was going to be one of the first ones to go home. Just by my looks alone, I felt like I didn't have a good chance. But I quickly realized my face had a familiar look in more ways than one. Aside from John Mayer, it turned into Jim Carrey, and they rode that train for a while. My celebrity's name [didn't] come up once until the very end.
Article continues below advertisement
What did your dad, Donny Osmond, think about you joining the Season 2 cast of 'Claim to Fame'?
When I first told him about this opportunity, he was thrilled. I had expressed a lot of interest in performing and pursuing entertainment just like him, so this show was a bit of a manifestation of those wants and dreams. As a parent, he did warn me of how difficult it may be to leave my pregnant wife and little 2-year-old girl for several weeks. And yes, it was hard. If there's anyone who could share experiences like that, it would be him. But he's been very supportive and excited for me.
Article continues below advertisement
You come from a large family and you have four brothers. How do you think that prepared you for entering the 'Claim to Fame' house?
Yeah, I don't think anything really prepared me for this. Yes, I've had several odd roommates in college, but this was next level. You're talking about living with complete strangers for several weeks and having to lie right to their faces. Because we were all concealing the truth about our identities, it was a little strange trying to get close to each other. Everything was built on lies and strategy, which made the experience unlike anything I've ever done in life.
When Karsyn wasn't voted in as the guesser in her final episode, she seemed to feel betrayed. What made you decide not to vote for her to be the guesser?
A part of me was afraid she was going to come after me. We were all on edge towards the very end, so I don't think there were truly any alliances left. When the pressure is so high and there are only a few people left, no decision is the right decision. Karsyn and I had a solid run, and we worked well together, but in the end, it's every man for themselves!
Article continues below advertisement
Is there anyone from the show you still talk to today?
Oh, we all chat. We have a giant group chat going on right now. It's fun to interact with each other now that we know who's who. Jada has been so good at keeping in close contact. In fact, she sent my little girl a personalized signed photograph of Dolly to her. She loved it! I feel like I've made close friends. I miss being in the house with everyone because life just gets too busy and it's hard to stay up-to-date with everyone, but we do our best. I hope we can all get together again soon.
Article continues below advertisement
Tell me about your music career outside of 'Claim to Fame.'
I've been writing, producing, and performing for quite some time now, but not on a professional level until a few years ago. I just did a huge festival with my dad last year, and I hope to do more of that. My dad and I have written several songs together, and that's a passion we share together. I'm currently working on some new music that I'm hoping to release here soon. But my latest single "Side Effects" has really been received well. There's definitely more to come.
We hear about the struggles of being stuck in a house on reality TV — what was a positive thing about being there and away from family and friends?
With a show like this, there are strict rules about no phones, no electronics, no TV, no nothing. By nature of the game, we can't look up other people's identities on Google. So we were all forced to be off the grid for several weeks. I think we were all going insane at one point, but it was a major detox from the pressures of life. I almost felt like a kid again, with no concept of time, no work requirements, just being totally present.
Could you see yourself on any other reality shows now?
If I'm on any other reality TV shows, my wife and kids are coming along. There's no way I would leave them again with no communication. Way too hard. Plus, my kid hardly even recognized me when I got home.