Shayne's Famous Relative Is Finally Revealed on 'Claim to Fame' (EXCLUSIVE)
Shayne has officially been eliminated from 'Claim to Fame' and while we're sad to see her go, we did get the chance to chat with her about the show.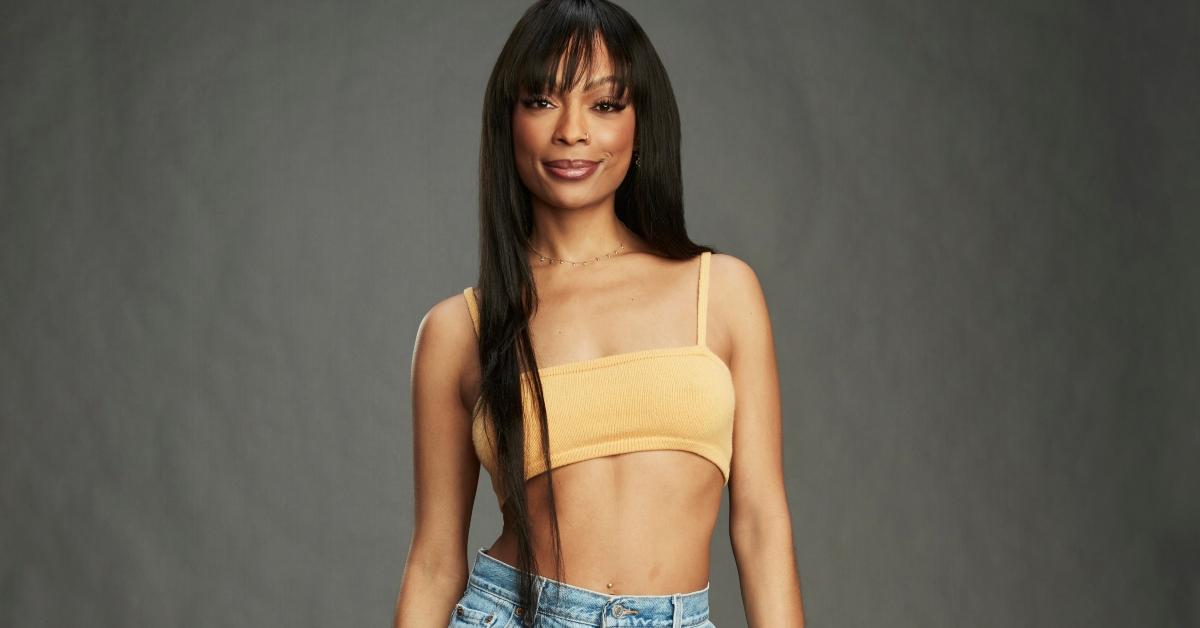 Give Claim to Fame fans time and they'll figure out who everyone is long before the finale. Even before anyone on the show called out Shayne for who she is, fans knew who Shayne is related to on Claim to Fame. And yes, it's another big name to add to the running list of ridiculously famous people who are linked to Season 2.
Article continues below advertisement
In the second episode of Season 2, Travis has the power to get Shayne out of the house and out of the competition when he shares the winner's clue he was given about her. A few of the other cast members have it figured out, or at least they think they have. However, Shayne has some friends in the house already and no one is ready to guess her celebrity relative and have a target on their back afterward. But we have everything you need to know.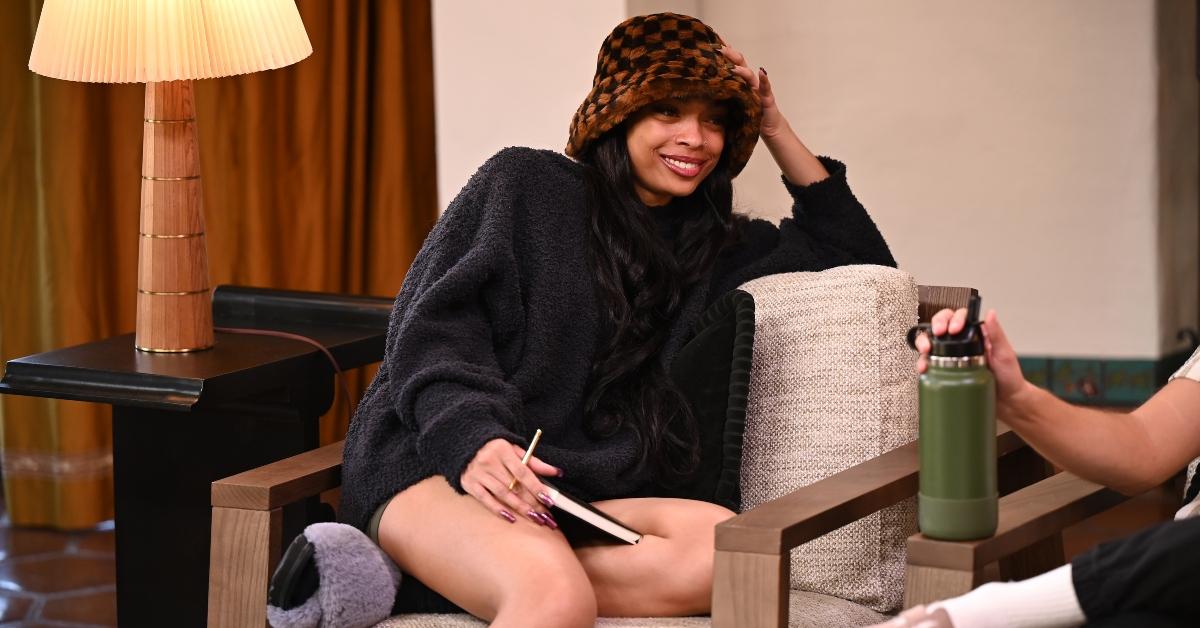 Article continues below advertisement
Who is Shayne on 'Claim to Fame'?
The biggest clues for who Shayne is came from Travis's winner's clue. And, sadly for him, no one opts to use those clues to get Shayne out. The clues involving a crown, travel, America, and wheat, all go back to who Shayne's famous relative is on Claim to Fame. Or, to be more exact, who her father is. And he's another heavy hitter in terms of celebrities.
Shayne's dad is Eddie Murphy. The crown and America clues are about his classic movie Coming to America and the wheat is in reference to his character of Buckwheat on Saturday Night Live. There's even a donkey on the clue wall, which is likely a clue about Eddie's character from the Shrek movies.
Article continues below advertisement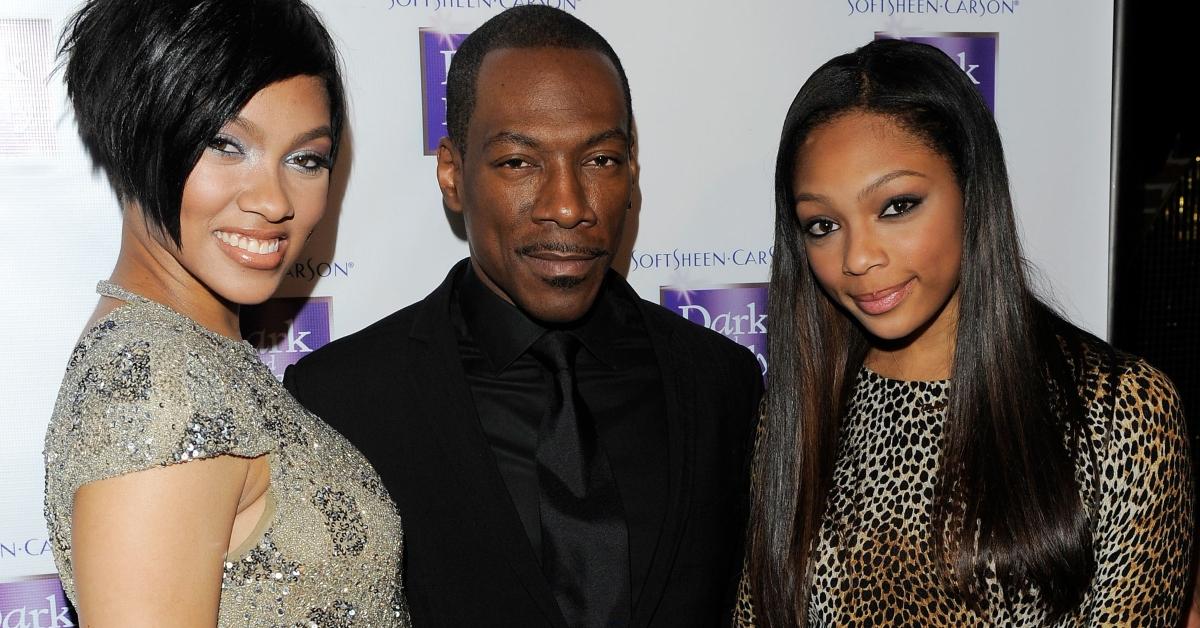 Shayne is one of 10 kids that the actor shares with a handful of women. Unlike her dad, Shayne isn't an actor, but she is a model. Her mom is model Nicole Mitchell, who was married to Eddie Murphy from 1993 to 2006.
While Shayne was a strong competitor, she was eliminated from the show, and her identity was revealed. Here's what she had to say when we spoke with her:
Article continues below advertisement
First off, tell us how you came to the decision to take part in Claim to Fame and put yourself under a spotlight in an intense competition reality show?
I've always loved competition based reality shows like The Challenge and Big Brother so when I was approached for Claim to Fame it was kind of a no brainer. It felt like a once in a lifetime opportunity that I didn't wanna pass up.
Up until your elimination episode, and even including the episode, you and Monay had a strong hold on things. Where do you feel things went wrong?
It's crazy. We really had the game on lock for a brief second which was a huge turnaround for me. I think at that point in the game, knowing I was everyone's sure shot for so long at this point, I was just getting increasingly more paranoid which is almost always bad for your game and it felt smarter to go after people I knew were actively and openly targeting me first like Karsyn instead of looking at who was floating in the middle as just as much of an immediate threat.
Article continues below advertisement
At this point in the game its Chris, Karsyn, and Olivia in an alliance, Cole is floating in the middle and then as far as I knew Gabe, Jr, Monay, Hugo, and I. Best case scenario someone from our team wins the next challenge but if you're the winner you can't vote so teaming up with Cole was a strategy of numbers so our alliance could definitely control the next vote. Because he didn't feel like a threat to my game at this point, and working with us protected him — he was also at risk — it seemed like a no-brainer because everyone should've been benefitting from that link up.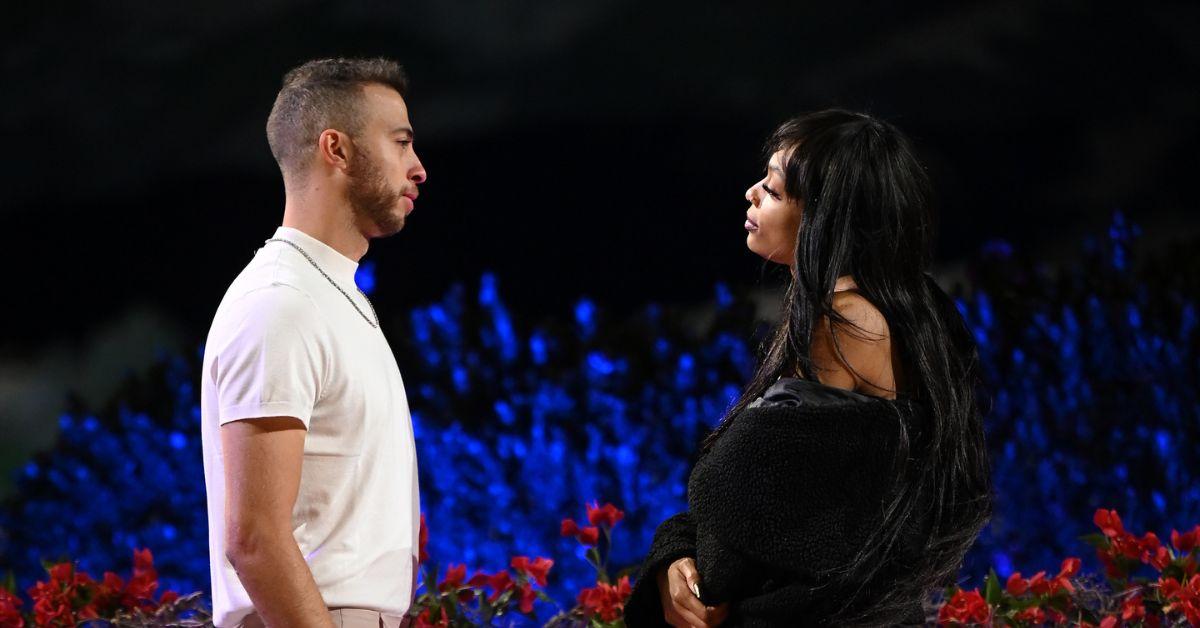 Article continues below advertisement
Realistically though, I was already in a good enough position with Monay, Gabriel, Jr, and Hugo. Letting Cole guess instead of Hugo was definitely my biggest mistake because I think there's a possibility Hugo would've guessed Cole that night instead.
When you were eliminated, Monay made it known that she was coming for Cole. Are you and Monay still in touch, after Claim to Fame?
Monay and I are absolutely still in touch. Our friendship is one of the best things to come out of my time on the show. We were just in Vegas together not too long ago and we watched the premiere together. We're gonna have a watch party Monday for this episode.
Article continues below advertisement
Your dad, Eddie Murphy, is another big name among the celebrity relatives in Season 2. Did he give you any advice before you started filming the show?
No, I think because I'm such a big fan of shows like this already, I kinda went into it with my own game plan based on what I've learned from watching people on similar shows, and then also Season 1 of Claim to Fame of course.
Was there a time before your relative was guessed that you worried someone figured out who you're related to?
Gabriel said Eddie Murphy because of the donkey on the clue wall the very first night, but I acted like I didn't hear it. And I waited like 30 minutes before suggesting maybe the donkey was for a Democrat. Then when Jane told us Travis had shared my clue with her and she's telling us she didn't understand it, I was thinking there's no way Jane didn't figure me out.
Article continues below advertisement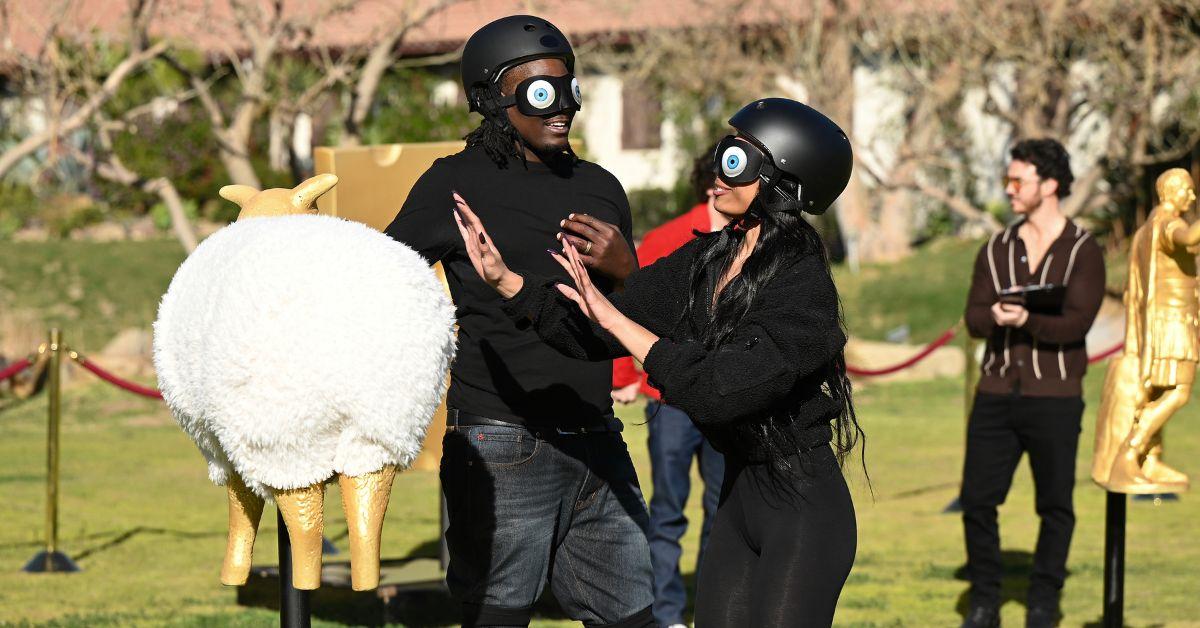 I adore Jane in real life but at that point it was a race against time for me to get out everyone who had seen my clue before they were able to spread that information to the rest of the house but I just couldn't work quick enough to do that. Information in that house spreads like a wildfire.
Article continues below advertisement
Because your dad is such a huge celebrity, did you feel it was less likely that you would be found out?
I thought it was more likely. I knew as soon as my clue got pulled it was gonna get hot for me but in a house of 12 people I don't think anyone expects for their clue to be pulled first. I'm pretty easygoing in general so the goal was to fly under the radar for at least the first couple of weeks and that's just not at all how things worked out.
There was a moment in your final episode where Gabriel comments on Cole flirting with you and Cole even talks about you in a confessional. Had he not guessed your relative, might we have seen a bit of a showmance between the two of you?
No. I haven't seen the episode yet so I'm not sure what Cole said, but that wasn't the trajectory of things for me personally. This is an incredibly social game at the end of the day.
Article continues below advertisement
Now that you've been on a reality competition show, what's another reality show you could see yourself on in the future?
The Challenge 100 percent. That's my favorite. Or my friend just sent me this Korean reality show where you have to survive a simulated zombie apocalypse. If they brought that to the U.S. I'd be so down.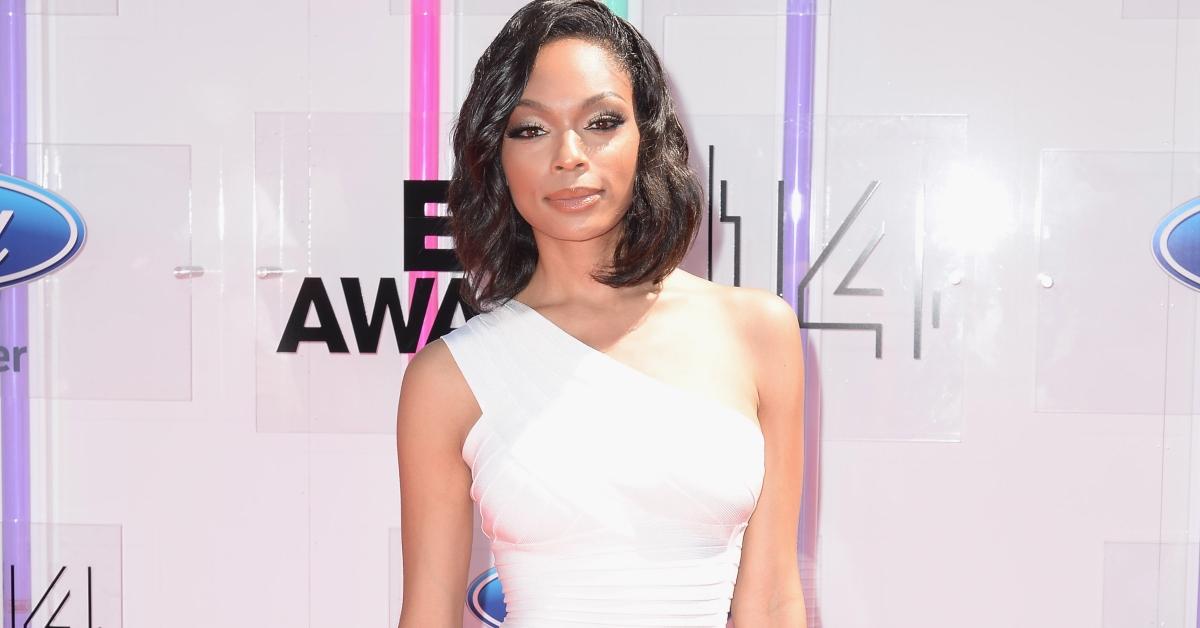 Article continues below advertisement
We know you're likely rooting for Monay now, but besides her, who do you think has what it takes to win Season 2 of Claim to Fame?
Monay all day. But Chris has what it takes because if we don't know that man by now, we never will.
What does Shayne do for a living outside of 'Claim to Fame'?
Like her parents, Shayne is in the entertainment industry as a model. But she also has a passion for food and cooking and she has an entire Instagram, Shayne's Kitchen, dedicated to dishes she has made. She isn't in the public eye as much as you'd think, however, and her Instagram is private. So as one of Eddie's almost a dozen children, her identity isn't known to many.
That's likely what made her a perfect cast member for Season 2 of Claim to Fame. Still, Travis's clues and Jane's guess about those clues meant that Shayne's days were numbered early on in the season.
Watch Claim to Fame on Mondays at 8 p.m. EST on ABC.