Cole's Celebrity Relative on 'Claim to Fame' Is Big in the Music Industry (EXCLUSIVE)
Cole is pretty sly about who he is on 'Claim to Fame,' and no one seems to suspect his identity or that of his famous relative just yet.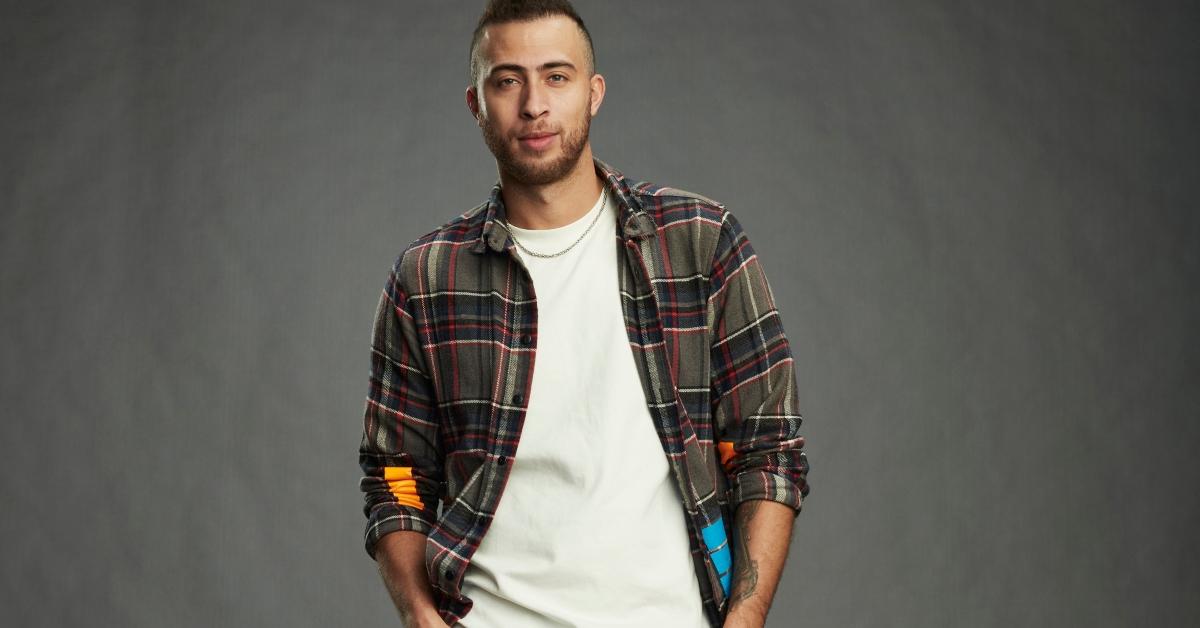 Spoiler warning: This article contains spoilers for Season 2 of Claim to Fame.
When a new season of Claim to Fame starts, most of the contestants' familial relations are literally anyone's guess. And for Season 2 star Cole, that's certainly the case. But, following the premiere, viewers were increasingly curious about who Cole is on Claim to Fame and who he is related to.
Article continues below advertisement
We did some digging to find out who Cole's famous relative is, especially after his two truths and a lie in the Season 2 premiere threw everyone off just a tad. He says that his father is a Grammy-winning musician. And, while two of those facts are true, one is the glaring lie. Well, glaring once you find out who his famous relative actually is.
Article continues below advertisement
Who is Cole on 'Claim to Fame'?
After some sleuthing, we discovered that Cole is related to none other than Grammy Award-winning singer Alicia Keys. So the "Grammy" part and "musician" claim of his two truths and a lie are definitely there. But because some of the other cast members may not know that Alicia Keys even has a brother, Cole could be safe for quite a while.
No one in the Season 2 premiere even has any solid guesses about Cole, which bodes well for him for at least a few episodes. Unlike his sister, Cole isn't a musician. However, he found success in a different arena altogether, with Timeless Eye, an advertising collective that relies on digital storytelling.
Article continues below advertisement
According to its website, technically, Timeless Eye is "a full service content house from the future." But it seems to be the real deal. Some of the big names that Timeless Eye has taken on as clients include Nike, Adidas, and Bacardi, just to name a few. Read on for details of Distractify's exclusive chat with the Claim to Fame contestant.
Article continues below advertisement
Up until your elimination episode, you manage to work with the right people and stay out of trouble. Where do you think things went wrong with getting a target on your back?
From the start of this game I wanted to be my friendly self and get to know everyone. Really build those genuine relationships. In Episode 4, I had to make the decision on if I was willing to do anything to stay in the game. Well, it wasn't an easy decision but at the end of the day I came to play the game!
If you could go back and change things, would you still have guessed Shayne's celebrity relative?
You have to live with the decisions you make and can't ever go back. Yes, it was a tough decision to guess Shayne but I wouldn't have changed anything I did. Just sucks to hurt someone that you were close with and building a friendship with over a game.
Article continues below advertisement
What do you think would have happened if J.R. was the guesser and not Karsyn?
Being completely honest, I think it would have been the same result. At this point, the remaining cast members all really felt like they knew 100 percent who I was related to. J.R. and I were close in the game but I still think he sends me packing!
Did your sister, Alicia Keys, give you any advice going into Claim to Fame?
She gave me her blessing to be on the show and told me to have fun and go win the damn game!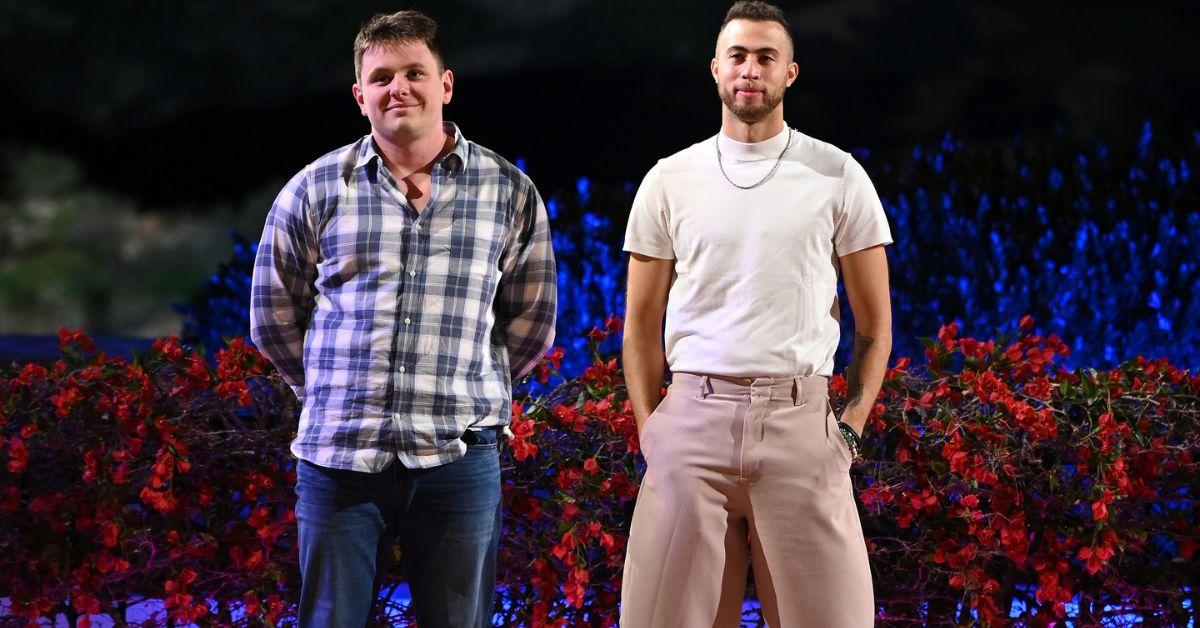 Article continues below advertisement
You and your sister have a pretty decent age difference. What was your relationship like growing up with her as your big sister?
My sister and I didn't grow up around each other. I grew up in Colorado and she grew up in NYC. I would see her once or twice a year but it would be the best time when we were with each other. Then I graduated high school and Alicia and my Brother in Love Swizz said I should move out to NYC and be around them and my first nephew that was on the way. I spent the next 9 years in NYC.
What was the biggest challenge about putting yourself in the spotlight, so to speak, and filming a show with cameras constantly on you?
I've never really liked being the one in front of the camera. Think that is why I started a Creative Production Company named Timeless Eye, so that I could stay behind the scenes. It takes some time to get used to cameras being on you 24/7 and the biggest challenge is to act like they aren't there!
Article continues below advertisement
Do you still keep in touch with anyone from the show?
Funny enough we have two group chats going currently! One group chat with everyone from Season 2 and the second group chat has every cast member from Season 1 and 2! The chats are always going off.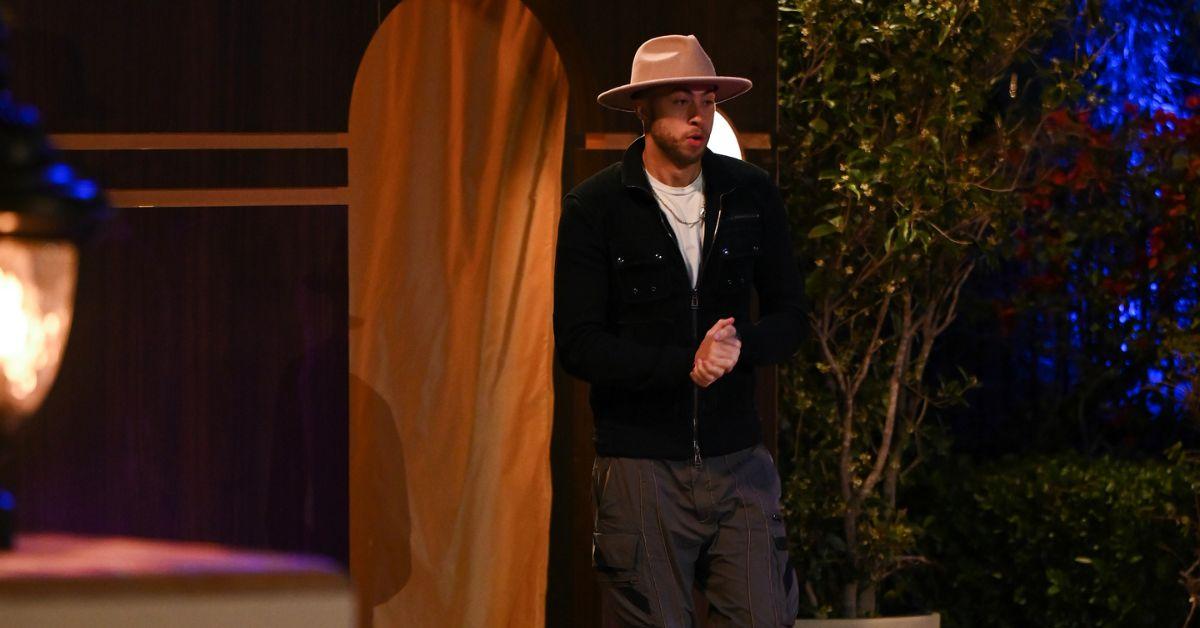 Article continues below advertisement
Now that you've been on a reality show, are there any other shows you could see yourself on in the future?
I personally don't know if I have it in me to do another reality show but I've been seeing a few people on social media say I need to be on the next Big Brother. I wonder how I would do on Big Brother? Haha!
Who do you think has what it takes to win Claim to Fame now?
Now that I'm out and only a few cast members are left! I think Chris or Monay have what it takes to win this season of Claim to Fame!!
Alicia Keys's brother was once rumored to be dating Emma Watson.
Although Cole isn't as much in the public eye as his world-famous sister, he gets around in more ways than one. He certainly rubs elbows with celebrities and in 2019, he was rumored to be dating actor Emma Watson. Although the rumor wasn't confirmed, the pair was seen out in public together and some believed they were dating at the time.
Article continues below advertisement
Are Alicia Keys and Cole close outside of 'Claim to Fame'?
Sometimes, the Claim to Fame contestants are related in a more distant, or in-law capacity to the celebrity they name as their relative. But in Cole's case, he and sister Alicia are legitimately close in real life and he isn't a distant sibling who only sees the singer on family holidays. In January 2023, Cole shared a birthday post for Alicia on Instagram in which he called her his "best friend in the whole wide world."
She commented on the post with several heart emojis and, "Forever!!!!!!! My soulmate!!!! I adore you brother!!!!" It's safe to say she supports his Claim to Fame journey as a contestant.
Watch Claim to Fame on Mondays at 8 p.m. EST on ABC.